Audi
Audi Philippines
I. Overview of Audi Philippines
Audi AG, the mother company of Audi Philippines, is a Germany-based manufacturer that is under the Volkswagen Group and was founded by August Horch. Initially, it was named August Horch Automobilwerke GmbH but was later changed to Audi Automobilwerke due to some controversies. The new name is actually the Latin translation of the founder's name.
Come 1932, the company together with Horch, DKW, and Wanderer merged as one company and was named Auto Union AG. At this point, the popular logo of the company, which is the interlinked four circles was born to symbolize the merging of four different brands. A few more turns of events occurred until the final merger with the Volkswagen-owned company NSU Motorenwerke AG happened in March 1969.
By then, it was known as Audi NSU Auto Union AG until the development and release of the Audi Quattro, a four-wheel drive and high-performing sports car. With its great success, succeeding models were introduced, and in 1985, the name was changed to what it is known now: AUDI AG. Now, Philkotse.com will give you a deeper insight into this luxury car brand.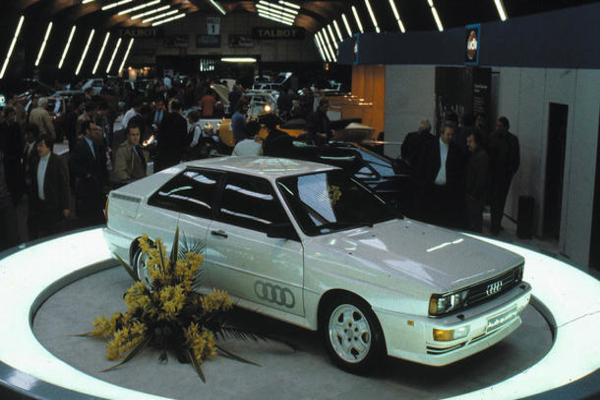 Audi Quattro in the 1980 Geneva Motor Show
II. Audi Philippines
Audi Philippines is under the distribution and importation company PGA Cars, Inc. and is a member of the Association of Vehicle Importers and Distributors (AVID)
1. Local Presence and Market Position
When you try to compare Audi cars in the Philippines with other vehicles that have head offices in Asian countries, you wouldn't really find a lot of people using them, except in the metro and other well-developed cities. Also, they are usually owned by businessmen or women and celebrities. This may be due to the higher Audi Philippines price list as compared to other car brands.
Nonetheless, the company still manages to maintain its local market position or ranking. In fact, the company just launched a new 5,000sqm after-sales service facility in Mandaluyong last 2017. Additionally, as per the report, PGA Cars Inc. reported a 0.12% sales growth at the end of 2017. This, however, is not specific to Audi Philippines since the distributor has other members, and unfortunately, they do not provide individual reports for each brand under them.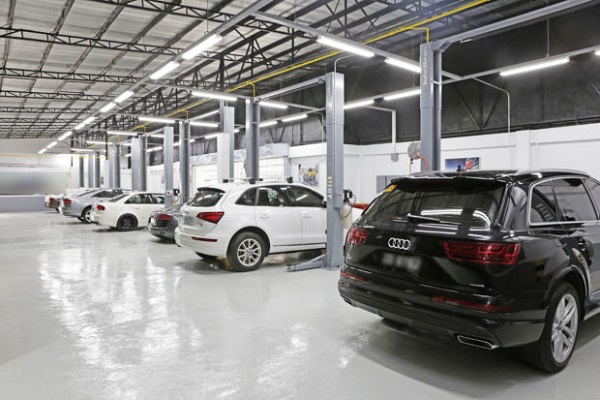 A new service facility with state-of-the-art equipment and Germany-trained technicians
2. Top-selling Audi cars in the Philippines
Audi cars for sale in the Philippines are diverse, ranging from A2 to A8 and then Q2, Q3, Q5, Q7, TT, and RS. However, what caught the attention of many car enthusiasts is the flagship model, which was introduced in late 2015, and that is the second-generation Audi Q7.
The main feature that directed the eyes of consumers to this model is the fact that it has exterior horizontal lines extending above the wheels, which are a trademark of the company's classic Quattro models. Likewise, it also has a smaller exterior size as well as a lighter weight but still provides a spacious interior for passengers and the driver as well as enough cargo space.
Additionally, it is loaded with a 3.0-liter TDI V6 engine, providing it with a power and torque of 272 horsepower and 443 pounds-feet, respectively. Security is also not compromised, and it is still loaded with the standard driving assistance system, which Audi is known for, but clients can opt to purchase other driving assistance systems individually or in a package. That includes the City, Parking, and Tour Driving System Packages.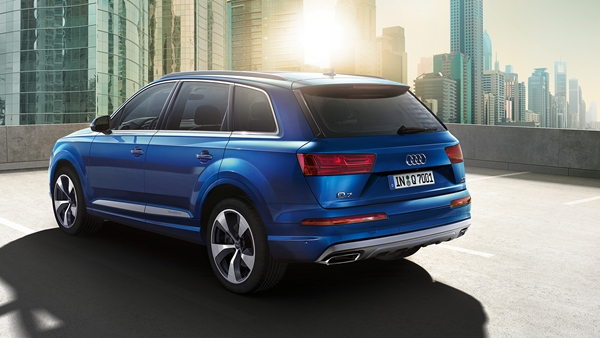 AQ7: A small and lightweight SUV that is powerful and spacious
3. Audi Philippines Dealerships
In the Philippines, Audi brand owns 3 dealerships which are Audi Greenhills, Audi Global City, Audi Alabang.
III. Audi AG Global
Understanding where and how AUDI AG vehicles are manufactured will give us a glimpse of the quality of the car models they distribute around the world. This will also help us make better purchasing decisions if we have concerns, especially when it pertains to the environment.
1. Production Sites
1.1 Germany
Definitely, Audi AG has a manufacturing facility in Germany specifically in Ingolstadt and Neckarsulm. Their head office is the one at Ingolstadt, and this is where the company's technical development center and central sales department are located. On the other hand, the Neckarsulm branch office is responsible for the manufacture of Audi "A" Series from A4 to A8. This is also where Volkswagen models and the Audi R8 and RS series are manufactured.
1.2. Hungary
Initially, Audi's Hungary branch is only responsible for producing the engines for the Volkswagen Group, Audi AG, and other subsidiaries of the company. After a few years, they expanded and started manufacturing cars from start to finish. This is the company's plant wherein the Audi A3 Limousine, Audi A3 Cabriolet, Audi TT, Audi TT Roadster, and Audi sportscar S and RS were born. Similarly, this is where the electric motors for the first Audi electric SUVs were crafted, specifically in the year 2017.
1.3. Other Sites
Audi Belgium has been the exclusive producer of the company's Audi A1 models since the year 2010 but will now be moved to Spain because the Belgian plant will be responsible for mass producing Audi's electrical SUVs, which is expected to be launched and introduced to the market in the late quarter of 2018.
A Glimpse of the Audi e-Tron
The Spain plant also handles Audi Q3 production, while both the Slovakian and Russian plants handle the Audi Q7. Other manufacturing plants include Italy, Brazil, and Mexico.
1.4. Asia
In Asia, India is responsible for manufacturing the limousine types of the Audi A3, A4, and A6 models while China is accountable for the long-wheelbase limousines A4 and A6 as well as the Volkswagen Q3 and Q5. In 2016, Audi China started producing the Audi A3 Sportback, Audi A3 Limousine, and Audi hybrid. In the same year, Audi e-Tron assembly is already being done in Audi China.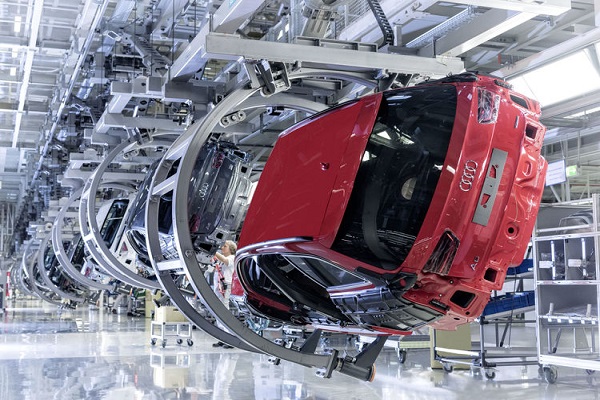 Several Asian and European Production Sites with One Goal
Although AUDI AG has a lot of production sites, each one of them focuses on the brand's mission which is "one name, one standard, everywhere."
2. Economic Growth and Eco-Friendliness
As per data, the Audi Group ended up delivering more than two million vehicles in 2017, which is an over one million increase in their average sale since the company's launched. As per operating profit, they were able to meet their targeted ROI, which is 8.4%.
When it comes to Audi's commitment to helping save the environment due to carbon footprint brought about by cars, they continue to design and release vehicle models that are so-called climate-neutral. In fact, in 2014, they were able to receive the ISO 14064 international certification.
IV. Conclusion
Audi AG is amongst the car manufacturers around the world that specializes in producing and distributing premier-level vehicles. With the thorough research and evaluation made by Philkotse.com, we found out that they continue to develop models that are eco-friendlier and technologically advanced without compromising the user's comfort and protection.
If you want to see the vehicle models in person, Audi Philippines has three authorized dealers: Audi Alabang, Audi Greenhills, and Audi Global City.
Latest Audi Promos
Search a Brand
Recent Audi news
Recent Audi cars for sale