Jeep
Jeep Philippines
The Jeep brand is part of the FIAT Chrysler Automobiles or FCA US LLC together with Chrysler, Dodge, and RAM. It has been founded in 1941, and today, with its many dealers around the world, including Jeep Philippines, it is very famous for its vehicles that have been designed for on-road and off-road uses.
I. Jeep Global
As mentioned, the vehicles produced by the brand is not confined to its home country, which is the USA. It is also available in 17 countries in Asia, 14 countries in the Middle East, 40 countries in Europe, 18 countries in Africa, 22 countries in North, South, and Central Americas, and 30 countries in the Caribbean. Additionally, as of writing, they have a total of ten plants that are distributed in six countries around the globe.
1. Market Success
The Jeep brand succeeded upon its introduction since the first ever 4x4 vehicle manufactured became the primary transport aide of the US Army along with its allies during the Second World War. Following the war, their creations became the inspiration of several brands, such as the Land Rover, in building their own light utility vehicles. Similarly, up unto this day, the term "jeep" is still used to refer to vehicles that can cross rough terrains.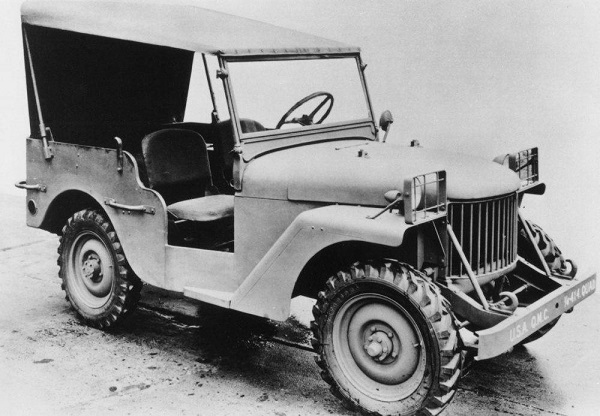 Go Anywhere. Do Anything 4x4 Jeep, the 1940s
In addition, the Jeep brand manages to manufacture hundreds of thousands of units annually, which denotes that they have great sales records over the years. Further, it has been reported that the company was able to hit the million-vehicle mark for four years straight. In relation to that, in 2017, the brand was able to sell 1.4 million units.
2. Recognitions
Some of the most popular units under the Jeep brand have been well recognized by different agencies, television shows, and magazines such as the Texas Auto Association, Australia Magazine, Detroit News, Automotive Press Association, Kelley Blue Book, IIHS, Four Wheeler Magazine, and more. That said, their recognitions include but are not limited to:
2011 Editors' Choice Awards/ Mid SUVs
2011 4X4 of the Year
Full-size SUV of Texas
Best Resale value: Top 10
Top Safety Pick
3. Vehicle Capabilities
Most of the 4x4 vehicles produced by the Jeep brand are given the badge Trail Rated, which means that they have passed the tests for water fording, articulation, traction, maneuverability, and ground clearance. Similarly, they have also been designed and tested to make sure that they can work on mud, gravel, snow, and smooth road surfaces. What is more exciting is that most of their famous models are capable of towing other cars and hauling equipment with ease.
2011 Jeep Grand Cherokee Performance on Snow
II. Jeep Philippines
The Jeep cars for sale in the Philippines are primarily imported and distributed by the Auto Nation Group, Inc. (ANG), which was formerly known as CATS Motors. Nonetheless, they still work together since CATS, which is under ANG, remains the dealer of the brand as well as the one responsible for the after-sales services. That said, ANG focuses on the distribution aspect of the company.
1.  Local Presence
4x4 vehicles in the Philippines are quite common because the roads in the country are not as flat or smooth as expected. Similarly, most of the provinces in the country have undeveloped roads, so rough and uphill terrains are common. As such, you would commonly see Jeep vehicles at least once or twice a day traversing the Philippines road.
Although we can say that the brand is selling well in the Philippines, there is no exact data since the sales report from the ANG company includes other brands under them, such as BMW and Chrysler. Nonetheless, the group was able to sell about 590 units in the mid of the year 2018.
2. Models Available
As per models, there are six Jeep cars in the Philippines available, as of writing. All of them come with the company's so-called basic limited warranty, which is three years or 1,000 kilometers, whichever comes first.
This compact, five-seater 4x4 SUV from the company is designed to run smoothly both on and off road because of its off-road suspension and skid plates. Likewise, it has all-terrain, 17-inch wheels that can handle a good amount of load as well as tow an item that weighs up to 2,200 kilograms. Apart from that, it is also loaded with modern technology for entertainment, navigation, and parking assistance.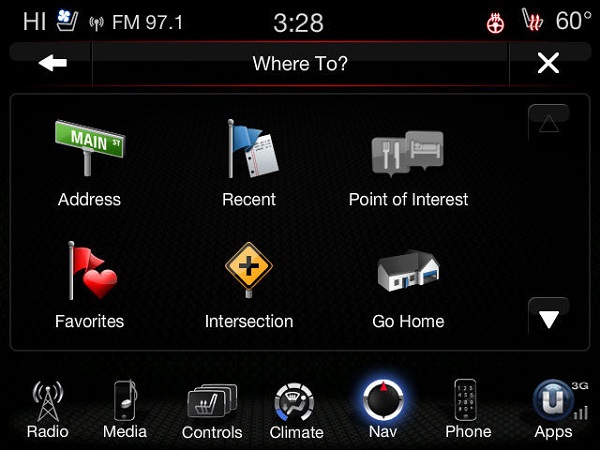 A Glimpse of the Uconnect® 8.4N System with Navigation
This 4x4 SUV model comes in two versions namely Limited and Summit. Although they both have similar types of wheels and transmission, they differ in the type of engine and towing capabilities. The former is loaded with a 3.0L V6 turbo diesel engine and can tow up to 3,500 kg of weight while the latter has a 3.6L Pentastar® V6 engine and can tow up to 1,588kg. Another Grand Cherokee version is the SRT type and if you want to know more about it, and see the difference between the three, you can read a thorough Jeep cars Philippines review.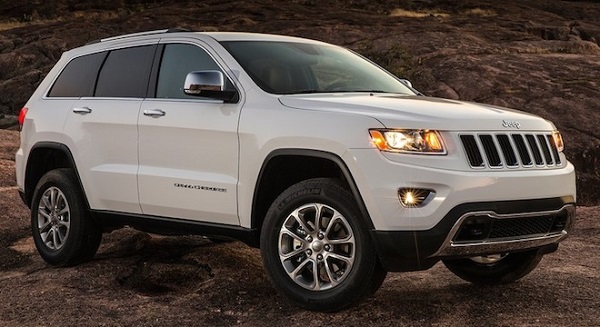 Leaked Photo of the 2018 Jeep Grand Cherokee Limited
The Jeep Renegade 4x4 Vehicle is loaded with quality tires that have been designed to work on three seasons. It is an award-winning unit that has a nine-speed automatic transmission and versatile traction systems and controls.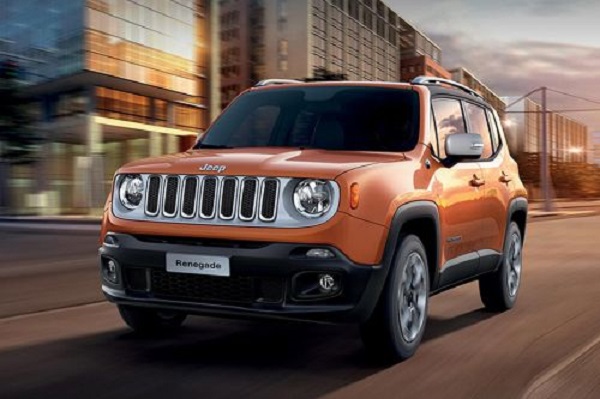 A look at the Jeep Renegade 4x4 Vehicle
Jeep Wrangler and Wrangler Unlimited
These 4x4 vehicles from Jeep Philippines are two of the most popular due to their powerful engines and great torque. Both are loaded with 17-inch wheels and five-speed automatic transmissions. The only difference is how their wheels have been polished and the size of their engines.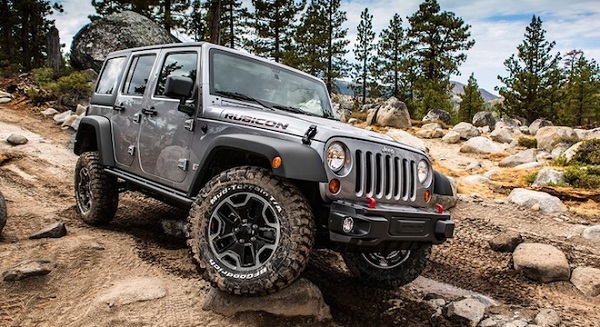 The Wrangler in Action
3. Dealers
If you plan to visit any dealers of Jeep cars in the Philippines to check out the units in person as well as the latest Jeep Philippines price list, currently there are three. Two in NCR and one in Cebu.
Jeep Cars from North to South
Traversing the roads and mountains across the country, from North to South, is made possible with the help of the specially designed 4x4 cars available in Jeep Philippines. They are not just designed to be safe on-road and off-road, but they also assure that you will be comfortable all throughout your travel, whatever the season may be.
We hope that this PhilKotse post helped you realized how great the brand is both internationally and locally.
Latest Jeep Promos
Search a Brand
Recent Jeep news
Recent Jeep cars for sale