The top brand new cars priced from Php 700k to Php 1 Million
To aid the noobie or even veteran car buyers, here's a list of the brand new cars below P1M (price from 700K). Check out now!
Buying a vehicle is a big life decision. And to those who have already bought one, you know this to be true. Why?
Well, there are many things you to consider financially. Like, can afford the car that you want? As such, we here in Philkotse.com will once again guide you to specific car models that might be suited to your budget range, specifically the brand new cars below 1M.
Note: The listed models above are chosen for their popularity and for their significant sales volumes. If you're looking for a model not listed above, go to our cars for sale section to broaden your search. Also, we'll only be picking three models from each car body type from the list above.
1. Top 3 best MPV/SUV cars below P1M (price from P700K)
Toyota Avanza 1.5 G MT - P957,000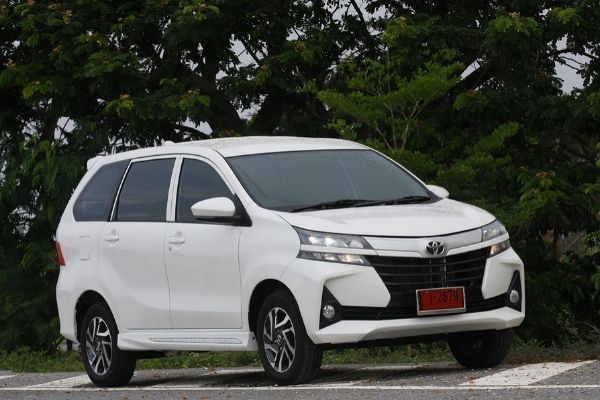 The Avanza G is just slightly positioned upwards of the base variant so it isn't as basic
While we couldn't include the indestructible Innova on this list due to its starting price, the Toyota Avanza, despite not having a body on frame, is an equally robust MPV that's built to last.
From the chassis to its engine, all it needs is its periodic maintenance and some tender loving and it just might last for hundreds of thousands of kilometers. And that folks are a great freaking deal.
Toyota Rush 1.5 E MT - P968,000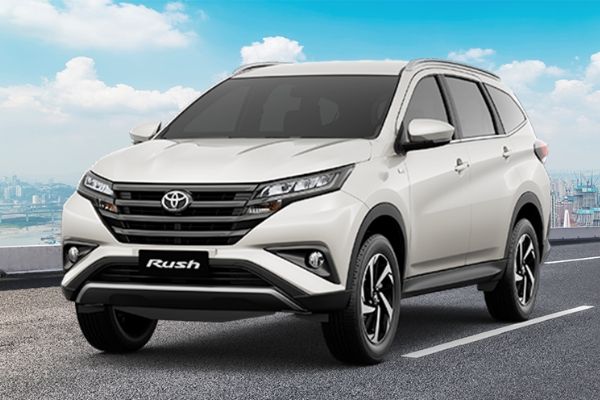 We've got to give it to the Rush, it's a stylish SUV styled vehicle whose price won't break your bank
If you're in the market for something larger and…sportier, then the rookie MPV/SUV might just be the thing for you. Toyota Rush also has a similar engine and chassis as Avanza thus it will provide the same level of robustness as its brother.
And guess what, this particular variant's got rear-wheel-drive and a 5-speed manual. If that isn't sporty, then the writer of this article can eat his own shorts.
Suzuki Ertiga GA 1.5 MT Black Edition - P728,000
Ladakh tour by Maruti Ertiga
Another MPV that we've raved about before is the Suzuki Ertiga. It's less conspicuous than the Rush and all of its variants, including this one, can actually fit in seven people with room to spare. How much? For its default configuration, the Ertiga has 153 L of trunk space. Fold those rear seats though and it can expand up to 803 L.
The Suzuki Ertiga is also quite durable and it can actually take on rough roads with no issues at all.
Also, of note is that this particular variant is the 1.5 MT Black Edition which, as the name implies, has a dark-themed interior. This makes it a bit more resistant to stains which is a boon to those who have little kids.
2. Top 3 best hatchback cars below P1M (price from P700K)
Suzuki Swift 1.2 GLX CVT - P899,000
The Suzuki Swift 1.2 GLX CVT is many things but one thing is glaringly obvious; it's pretty affordable. While yes, there's the cheaper Celerio, this particular model of the Swift is just the right mix of affordability and on-board tech.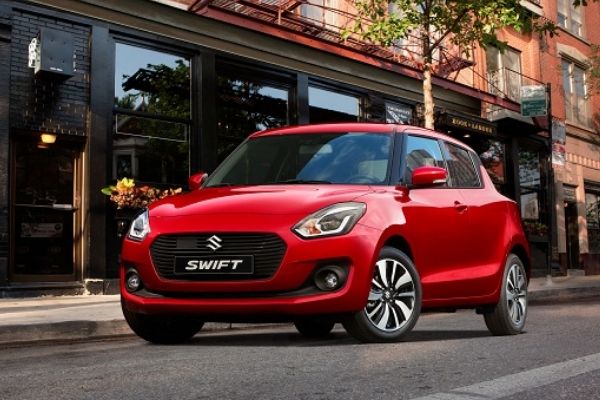 The Swift, apart from affordable, is also one of the more stylish hatchbacks currently in the Philippine market
Suzuki Swift, in general, is also known for its "go-kart" like handling. A quality which car enthusiasts really like about this vehicle. Essentially, it's the more practical, more reliable and cheaper Japanese version of the Mini Cooper.
Honda Brio RS "Black Top" CVT - P742,000
Honda Brio 2019 Philippines Review & Road Test || Is it worth P598K for a city car?
Despite being a relative newcomer to the ever-competitive Philippine subcompact market, the Brio has been shaping up to be our choice of the 2019 car of the year.
Why?
It's affordable, it has just the right amount of power to weight ratio, it looks great for its price, and its CVT isn't some slippery mess when you want to drive aggressively.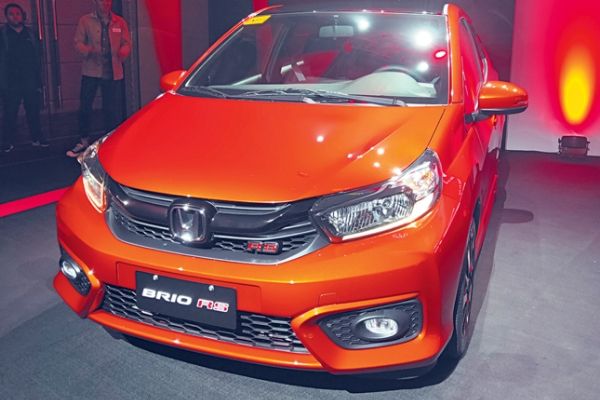 The Honda Brio, especially the RS might hold up a candle to the stylishness of the Swift though
Mitsubishi Mirage GLX 1.2 CVT - P760,000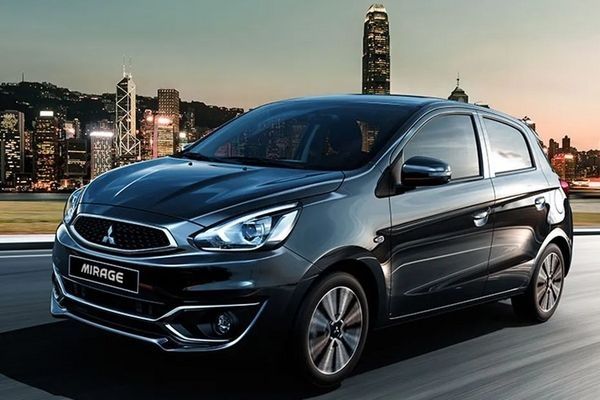 Like its bigger G4 brother. The Mirage GLX 1.2 CVT is an affordable car that will reliably get you to where you need to with the least amount of fuel possible. It's also smaller than the G4 in lieu of a trunk. So yeah, maneuvering through traffic and parking can be a bit easier.
The Mitsubishi Mirage is a car that you'd want if you do not want any drama. Regardless, it does have some styling cues that we like.
In comparison to the Brio and the Swift however, the Mirage doesn't have a sporty bone in its body. It does have a 7-inch touchscreen linked to a decent 4-piece speaker set so there's that.
3. Top 3 best sedan cars below P1M (price from P700K)
Mitsubishi Mirage G4 GLX 1.2 CVT - P785,000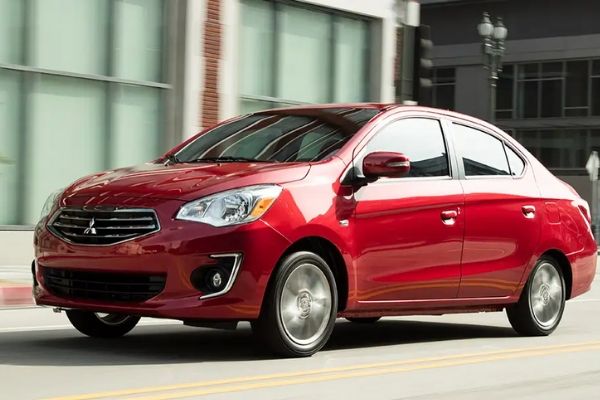 Same with the hatch version, the Mirage G4 is a reliable and fuel-efficient car. No-fuss no muss
Despite having only four cylinders that its competitors in the sedan market segment, the Mitsubishi Mirage G4 is a model that we cannot ignore. It's popular, it's affordable, and it doesn't screw around when it comes to fuel efficiency. While yes, the engine can be anemic especially on the low end. However, that very same three-cylinder can return you an amazing 14 to 20 km/L city driving. Also, the interior's not bad. Do be prepared for somebody roll when cornering though.
Toyota Vios 1.3 E Prime MT - P886,000
We chose the 1.3 E Prime MT for several reasons. First is that it doesn't break the Php 900k mark. Second is for its price, it hits the sweet spot in terms of the number of features like the added body kits for the Vios Prime variants and the surprising number of safety equipment.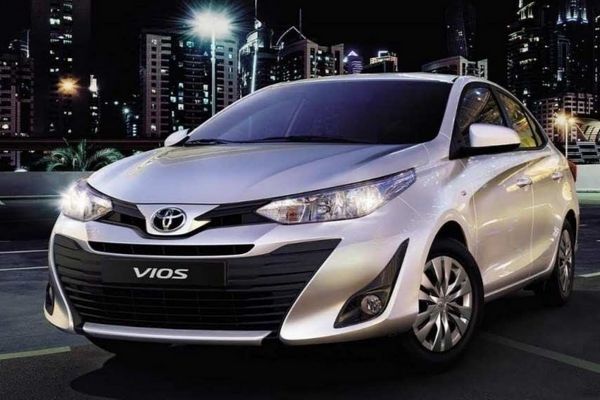 While many have nicknamed the Vios using DC characters. We also like to call it Terminator because it just won't die
Note though that this doesn't have the sprightly 1.5 liter that comes aboard that G and the G Prime, instead, it has a more fuel-efficient but less powerful 1.3-liter. Otherwise, the Toyota Vios is known to be reliable regardless of variant.
Kia Soluto 1.4 EX AT/Hyundai Reina 1.4 GL AT - P735,000/P748,000
Hyundai Reina vs Mitsubishi Mirage G4: Subcompact sedans battle!
As the newcomers to the block, the Kia Soluto and the Hyundai Reina has become noteworthy due primarily to their very affordable price tags. It also helps that these two, despite their prices, aren't ugly at all. Quite far from it actually.
In terms of features, there's nothing groundbreaking at all with these twins but if have to talk about their interiors, you'll be pleasantly surprised at how well built and how roomy it is inside. Great stuff from the Koreans.
Oh yeah, so far, they're probably the two cheapest models available right now to come with Apple CarPlay and Android Auto.
4. Top 3 best trucks below P1M (price from Php 700k)
Toyota Hilux 2.4 J DSL 4x2 MT - P939,000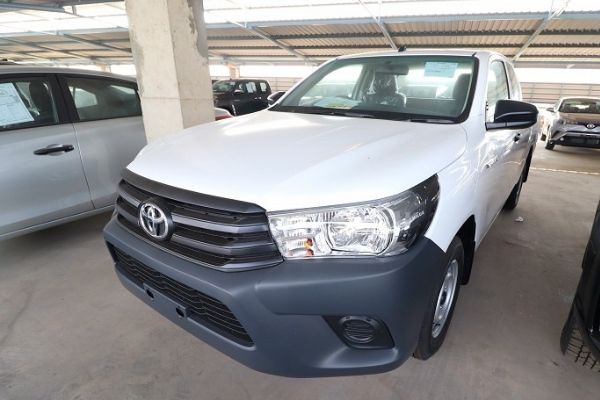 Toyota Hilux J is also a great platform to start building a modified truck
While this isn't the Hilux with the higher ground clearance and the fancy-looking wheels, nor does it have a touchscreen, the simple-looking Hilux J is still a Toyota Hilux. It's essentially indestructible and due to its rear leaf-spring suspension, it can carry huge amounts of cargo. That's something that many "sportier" trucks in the market today can't do.
Isuzu D-Max RZ4E LT 4x2 MT Blue Power - P967,000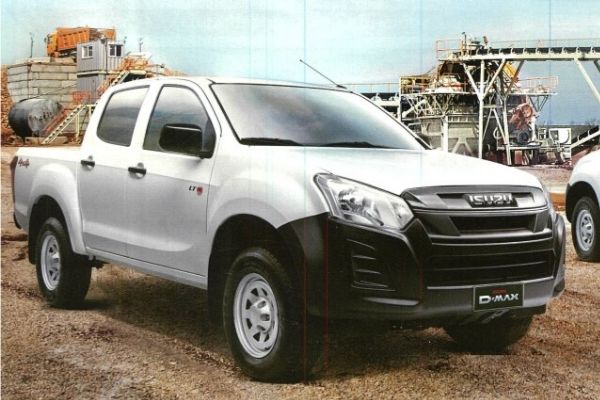 The D-Max LT is simple yet as rugged as its more expensive brothers
Like the Hilux J, this Isuzu D-Max is a simple version of the model. Its insides are clad in fabric with a lot of plastic, and it only has a 2-din audio system.
What's going for it, however, is it still has the brilliantly powerful RZ4E-TC engine and a robust leaf spring suspension system for its rear which enables it to carry a considerable amount of load.
Nissan Navara 4x2 MT Calibre - P989,000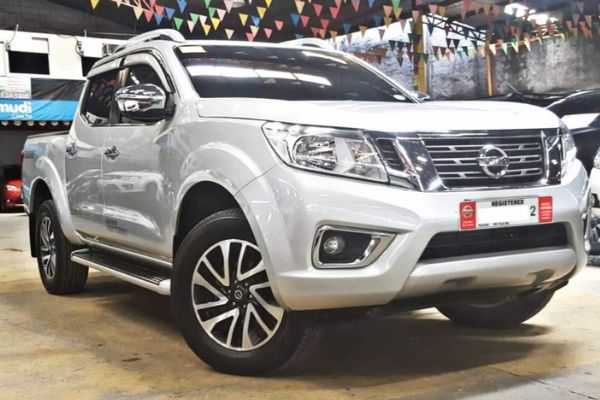 Unlike most base truck variants, the Navara Calibre has a bit of styling to make it stand out
Like the two above, the Navara 4x2 MT Calibre is a simplified version of the Navara. It rides lower than the other variants, has fewer interior features, but otherwise, it still has some of the trappings of a Calibre model like some decals on its sides, a 238 mm high ground clearance, a rear-view camera and a great looking set of 16-inch wheels.
If that's still too rich for your blood, then you might want to check out our article listing the best brand cars priced below Php 700k.
Author
Cesar learned how to drive a car years before he got his license. Today, he's still looking for that perfect '90s Japanese coupe to drive into the sunset while listening to Crazy Little Love by Nuage. Also has a thing for badass off-road vehicles and weird engine swaps.