Performance upgrades… sort of.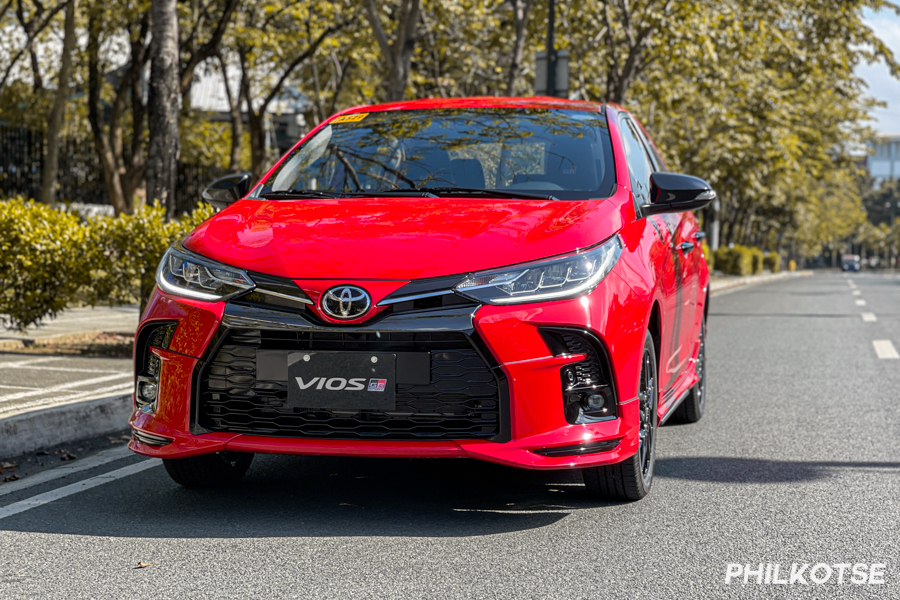 In this review...
Introduction

Exterior

Interior

Engine & Performance

Initial Verdict & Pricing
2021 Toyota Vios GR-S Quick Drive: Introduction
The Toyota Vios is probably the most conspicuous vehicle in the Philippines today. Whether as a private vehicle for bachelors and small families, or as a public ferry in the form of taxis and ride-sharing, the Vios is practically everywhere. It is, after all, a constant best-seller; most recently in 2020 with over 25,000 units sold.
For 2021, Toyota Motor Philippines wants to amplify the popularity of the Vios further by adding a new top-spec variant into the Vios range – a follow-up to its most recent upgrade last year.
Meet, the newly launched 2021 Toyota Vios GR-S, and we took one for a spin for this Quick Drive Review.
2021 Toyota Vios GR-S Quick Look: Pimping up the bestseller | Philkotse Philippines
Overall exterior & Interior design, build quality, form vs function

Number of safety & tech features, consistency during usage

Power delivery, acceleration, transmission, suspension, handling

Overall Ride Comfort, Space, Storage Areas

Sticker price vs overall package
2021 Toyota Vios GR-S Quick Drive: Exterior Review
We all know Filipinos like dressing up their cars; that's just embedded within our car culture. For that, the Vios GR-S already comes standard with body kits right off the showroom. These kits include a chiseled bumper with integrated lip and side skirts, plus a diffuser, a small spoiler, and a restyled bumper at the rear. They all complement the blacked-out door handles,16-inch alloys, and revamped grille, giving the mundane sedan an aggressive, sporty makeover. The best part is, Toyota Motor Philippines said these body kits can fit into any Toyota Vios unit – just in case you want to.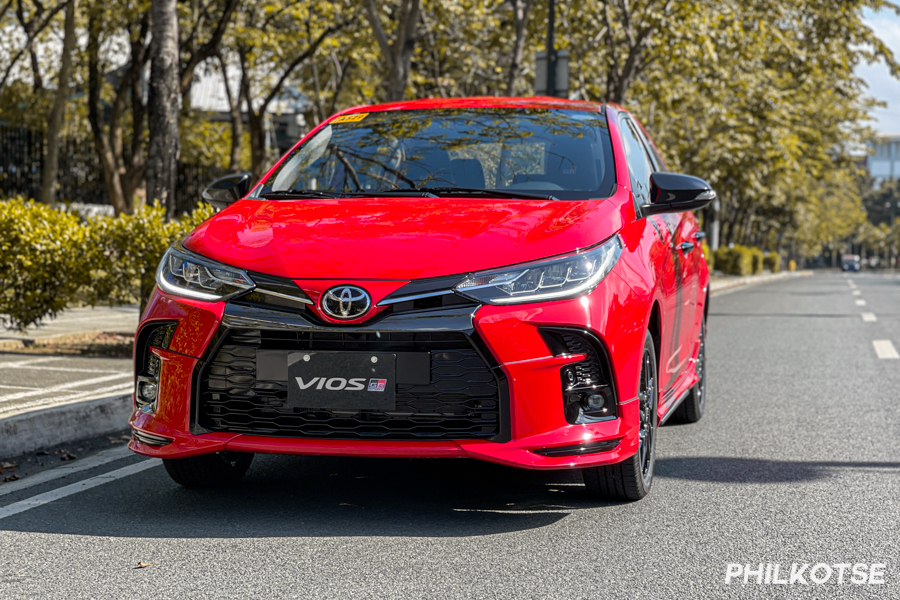 2021 Toyota Vios GR-S
Overall, I can say that the aesthetic additions to the Vios GR-S aren't for those who don't want attention. Then again, as the title of this story tells you, it's for those who hate being mundane.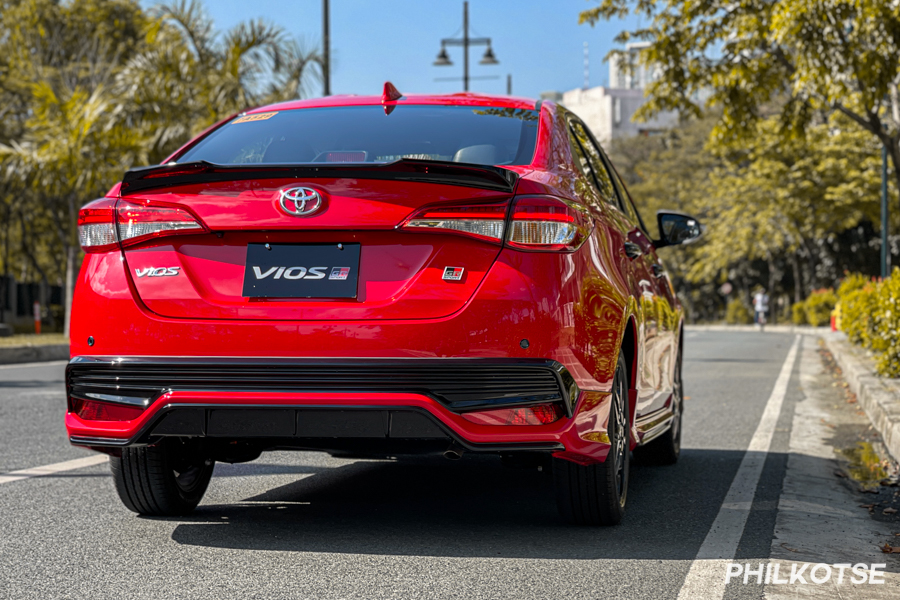 The Vios GR-S comes with a distinctive rear
September hottest deals
₱140,000
Downpayment
Toyota Rush G A/T
1770 Paz M. Guazon St., Otis, Paco, Metro Manila
Avail Promo
View Detail
₱76,000
Downpayment
Toyota Rush G A/T
1770 Paz M. Guazon St., Otis, Paco, Metro Manila
Avail Promo
View Detail
₱63,000
Downpayment
Toyota Vios XLE A/T
1770 Paz M. Guazon St., Otis, Paco, Metro Manila
Avail Promo
View Detail
₱10,000
Downpayment
Toyota Vios XLE A/T
1770 Paz M. Guazon St., Otis, Paco, Metro Manila
Avail Promo
View Detail
YOU MAY WANT TO READ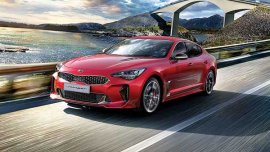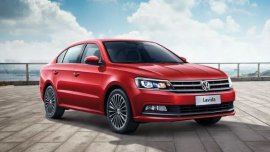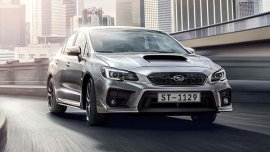 2021 Toyota Vios GR-S Quick Drive: Interior Review
While the exterior design updates are plenty enough, the cabin, despite the same layout as the regular Vios G, gets updated as well with scattered red accents to make it look sporty. My favorites are the stitched gear lever shifter and the front semi-bucket seats upholstered with faux-leather and suede. They look great and relatively comfortable, too, plus the embroidered GR emblems on the headrests add an elevated appeal to the whole cabin.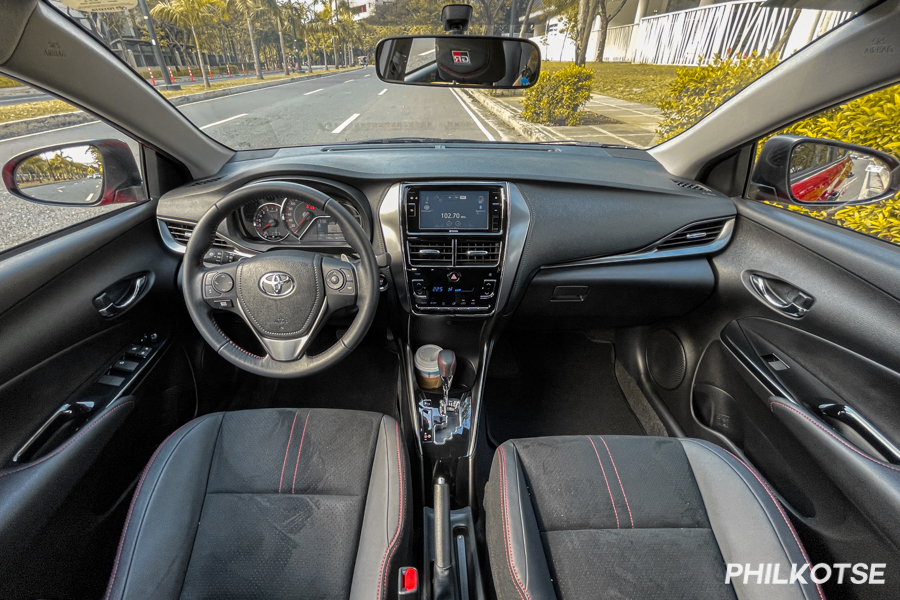 The Vios GR-S comes with red stitching
Also new for the Vios GR-S (and for the rest of the Vios range from XE and up) is the addition of Apple CarPlay and Android Auto to the infotainment system. That's a big deal these days, considering the need for connectivity among the younger set of car buyers.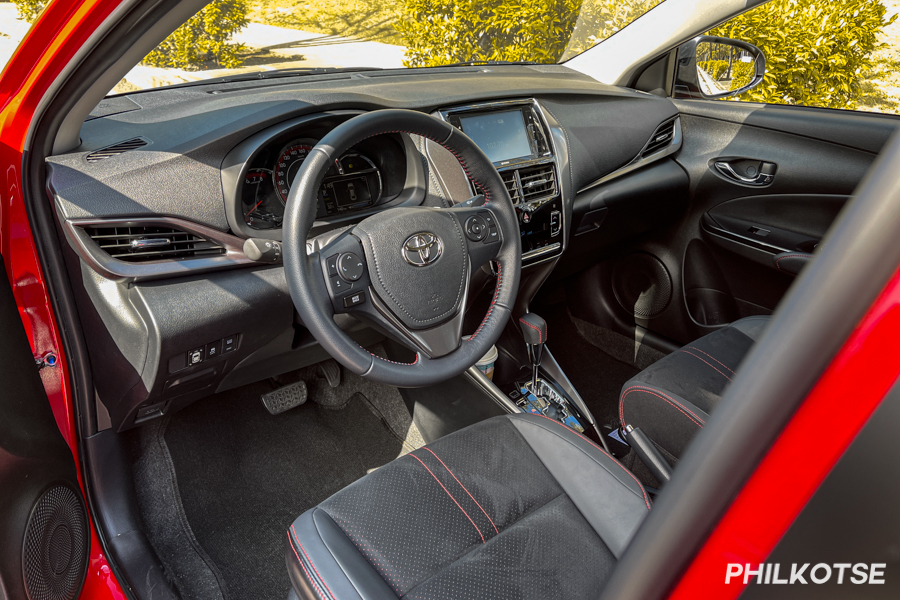 The Vios GR-S has a dark interior layout
Toyota could have gone all out with the upgrades, though, but they restrained and didn't put telescopic adjustment to the steering wheel. The suede inserts are limited to the front seats, as well.
>>> Related: Toyota Vios GR-S vs G: What do you get with the new, sporty version?
2021 Toyota Vios GR-S Quick Drive: Engine & Performance
GR-S stands for Gazoo Racing Sport, and TMP said that the arrival of the Vios GR-S means more sporty and performance models arriving from hereon.
With that said, the Vios GR-S does come with one performance upgrade to deserve its badge – a new CVT with 10 programmed ratios.
Now, don't expect sports car-like performance from the Vios GR-S just because of the simulated gear ratios. It does, after all, come with the same 1.5-liter 2NR-FE gasoline engine found in the G variant. It only adds flexibility when you want to manually toggle gears via the paddle shifters, while also keeping the drive convenient for daily drives.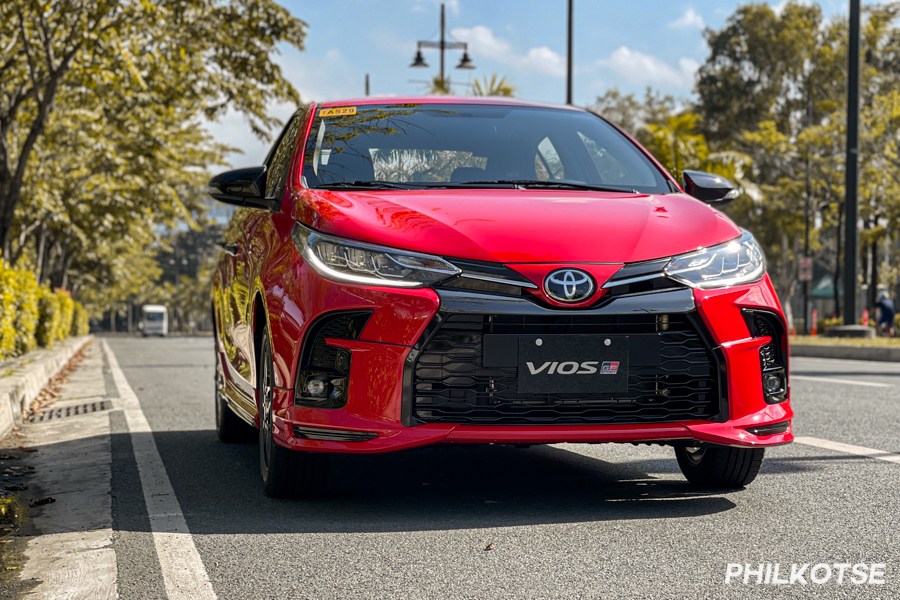 The Vios GR-S is fitted with an aggressive front end
During the short drive, the paddle was responsive to inputs. You just need to get used to the fact that the higher number of gears means shorter ratios, ergo, downshifting while headed towards a corner at full speed would mean multiple pulls on the left paddle for more effective engine braking. You can even leave the shifting to itself and it will do the job well, but not to elate those who are looking for a sportier drive.
There's just one elephant in the room that needs to be discussed. The Vios GR-S that was launched in Malaysia last year did come with sporty suspension tuning. Unfortunately, the Philippine-spec version does away with that upgrade but it isn't a surprise considering that the new Vios variant is still made in the Philippines, as with the rest of the range.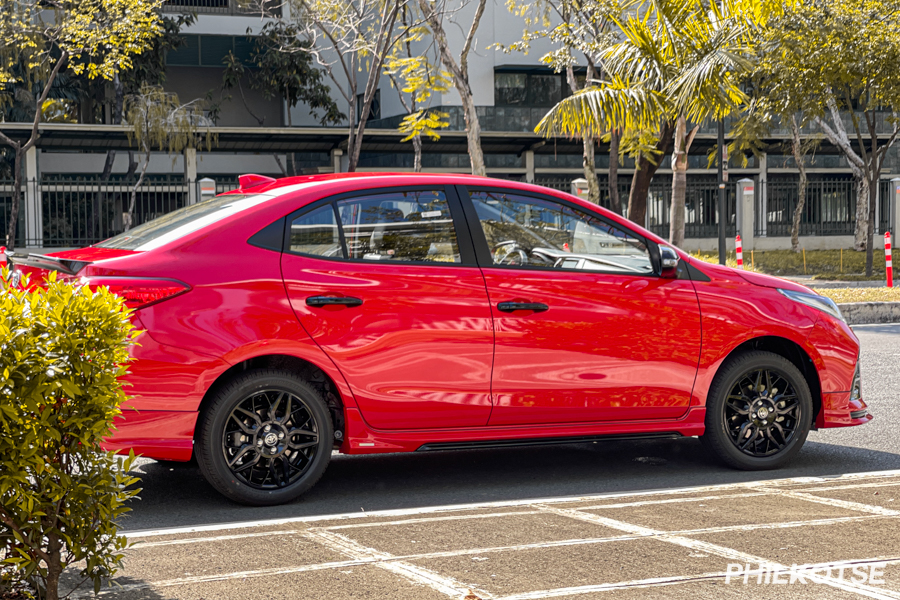 It also comes with blacked-out trims
Then again, the Vios' current suspension setup isn't bad at all. It can handle corners relatively well, so there's not much to complain about in this regard.
2021 Toyota Vios GR-S Quick Drive: Initial Verdict & Pricing
Some might say that the Vios GR-S is all show and no go, and they would be partially correct. But then again, it isn't really a sports car in the first place. It's meant to be an affordable introduction to the new Gazoo Racing brand.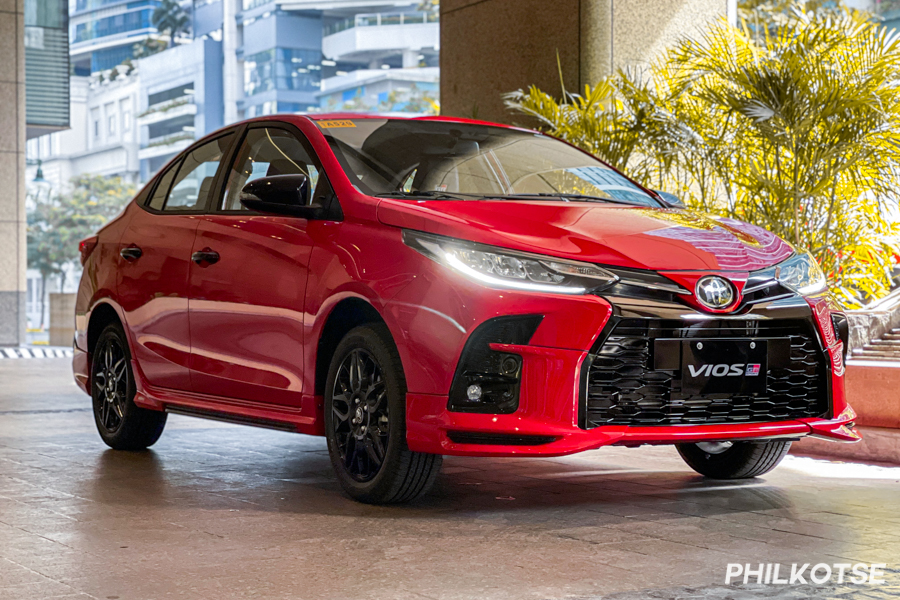 2021 Toyota Vios GR-S
>>> Related: Toyota PH updates Vios pricing, Apple CarPlay standard on select trims
Speaking of affordable, the 2021 Toyota Vios GR-S has a sticker price of P1,020,000, with an additional P15,000 needed if you want the White Pearl color. That's already a bargain, mind you, considering that the Vios G Prime before sold for P1,098,000 – and that's without the nice suede seats and upgraded transmission
Then again, I couldn't help but think that it's a missed opportunity for TMP. If the company only opted for a six-speed manual with the upgraded suspension setup, then the Vios GR-S could have been a great project race car for the younger set of enthusiasts.
Visit Philkotse.com to read more car reviews and to catch the latest updates in the automotive industry. Let us know your thoughts in the comments section below.

Jacob Oliva
Author