One of the best in terms of practicality and efficiency.
The Toyota Vios is one of the best-selling vehicles in the Philippines. There are many factors we can consider as to why the Vios tops the local automotive market. Some of which include its reliability, efficiency, affordability, practicality, and its maintenance-friendly characteristic.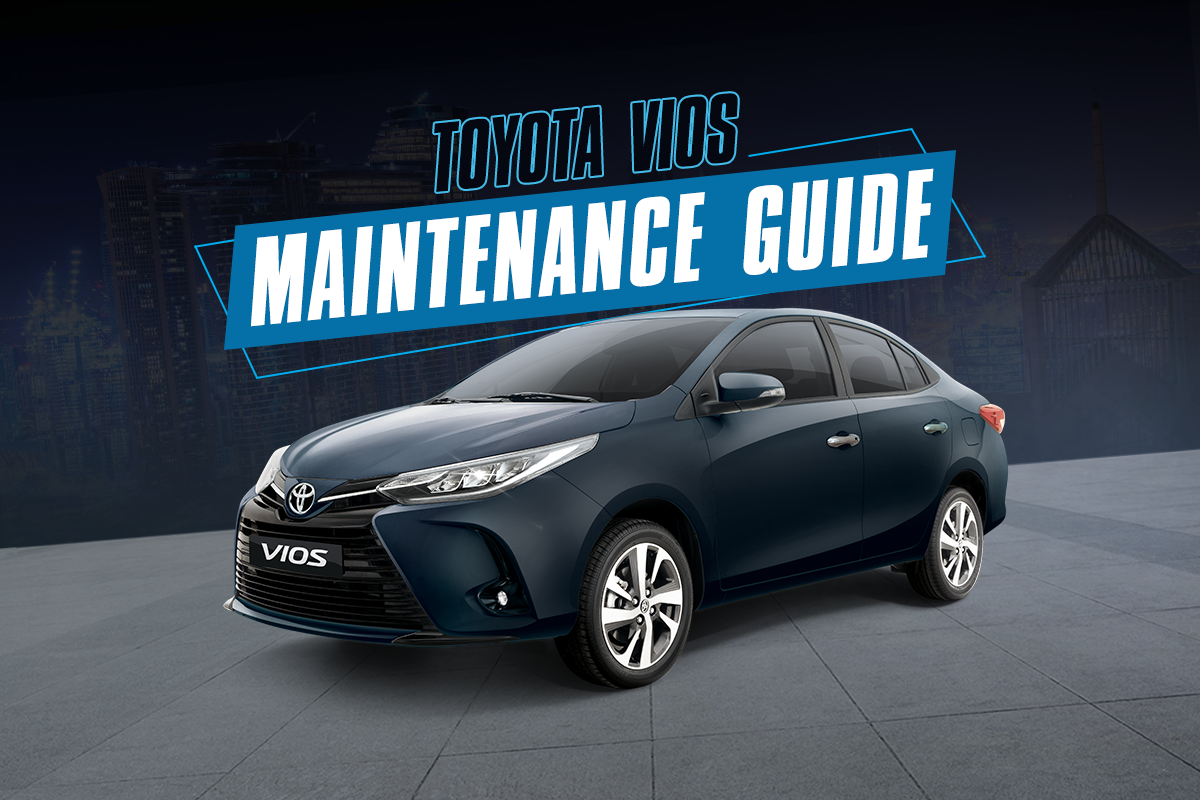 Toyota Vios Maintenance Guide
With that being said, many Filipino car buyers tend to get the Vios despite some of its competitors offering more on-board features. Plus, the Toyota Vios's resale value is one of the highest even after many years especially if taken care of properly through regular maintenance.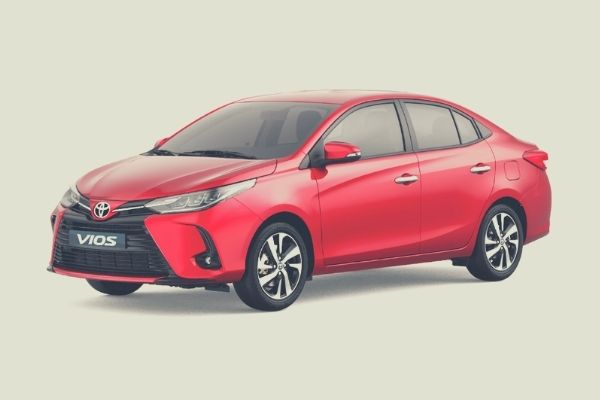 The Toyota Vios subcompact sedan
The Vios is one of the most affordable models in Toyota's local lineup. Toyota Motor Philippines (TMP) offers the 2021 model of the Toyota Vios with a starting price of Php 671,000 for the base 1.3 MT variant and goes up to Php 1,056,000 for the top-spec G 1.5 CVT variant.
Aside from a relatively attractive price tag, the Vios' maintenance costs are also within reason. As such, Vios owners would have an easier time maintaining the subcompact sedan.
Generally, the Vios is used by many Filipino workers for their daily drive due to its fuel efficiency and ample interior space. As such, here's how much it could cost to own a Toyota Vios. Of note, the estimated prices for the preventive maintenance service (PMS) of the Toyota Vios can vary depending on the chosen Toyota dealer. Moreover, the following prices are just for ballpark figures.
>>> Related: Next-generation Toyota Vios to be launched in 2022: Report
Maintenance costs for Parts and Labor
For the first 1,000 kilometers and 5,000 kilometers, the preventive maintenance service (PMS) of the Vios costs Php 1,500 each. Most Toyota dealers offer the first two PMS free of labor charge. The parts that are generally replaced are oil and the oil filter, depending on the condition of the Vios.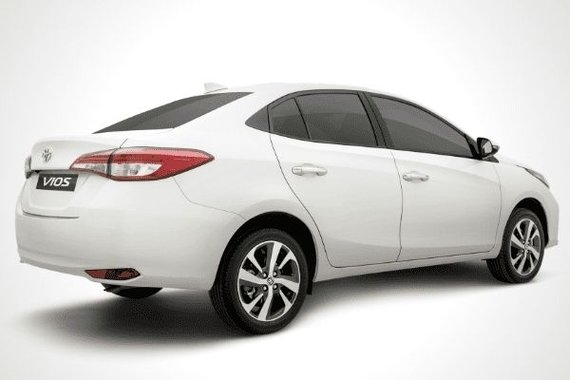 The Vios remains to be one of the most reliable cars in the country
>>> Related:
The 10,000 km and 20,000 km mileages come with a price that ranges from Php 3,600 to Php 5,700, while both 15,000 km and 25,000 km mileages are priced at Php 2,600. After reaching 25,000 km, a year has probably passed. This means that the estimated annual cost for maintaining the Vios ranges from Php 15,000 to Php 25,000.
The peak costs for maintaining a Toyota Vios is on its 80,000, 160,000, and 240,000 km mileages priced at Php 7,200. TMP would probably replace major parts such as the engine timing belt and air filter. A heavy inspection will also be conducted at this point.
Overall summary:
| Mileage (km) | 1k | 5k | 10k | 15k | 20k | 25k | 30k | 35k | 40k |
| --- | --- | --- | --- | --- | --- | --- | --- | --- | --- |
| Cost (Php) | 1,500 | 1,500 | 3,600-5,700 | 2,600 | 3,600-5,700 | 2,600 | 3,600-5,700 | 2,600 | 5,300 |
| Mileage (km) | 50k | 60k | 70k | 80k | 100k | 120k | 140k | 200k | 240k |
| --- | --- | --- | --- | --- | --- | --- | --- | --- | --- |
| Cost (Php) | 3,600-5,700 | 3,600-5,700 | 3,600-5,700 | 7,200 | 3,600-5,700 | 5,300 | 3,600-5,700 | 5,300 | 7,200 |
NOTE: Prices are inclusive of 12 percent VAT.  The said prices only include labor and parts and not materials, consumables, etc.
Here at Philkotse.com, we value your interest in the automotive industry. Visit our website to find out more.
Know more about Toyota Vios

In 2002, the Vios template was introduced. It became one of Toyota Motor Philippines' best-selling and most treasured nameplates along with its SUV and MPV brothers. It is a subcompact sedan that sets a new standard for enjoyable and luxurious driving. The Vios also consistently belongs to the best-selling cars in the country. It is driven and tested by thousands of Filipino drivers both for private and public use. The Japanese subcompact sedan is proudly Philippine-made. The Toyota production plant located in Santa Rosa, Laguna, continuously produces these subcompacts to meet the Philippine market's demand. In 2020, Toyota Motor Philippines introduced the new Vios that's now offered in nine variants with a starting price of Php 671,000. The top-of-the-line Vios G variant, on the other hand, is priced at Php 1,056,000. The Japanese subcompact sedan features a host of creature comforts and safety features. It also gets two engine options. The Vios provides a wide range of color options, including Black, Red Mica, Pearl White, Thermalyte, Blackish Red, Alumina Jade, Freedom White, Grayish Blue, and Super Red.

Rex Sanchez
Author