Make your Vios truly you.
Toyota Vios: Why accessorize? 
Needless to say, the Toyota Vios is a market mover for Toyota Motor Philippines. It is very ubiquitous, and we're fairly certain that more than two can be seen running on any road in the Philippines at any given time.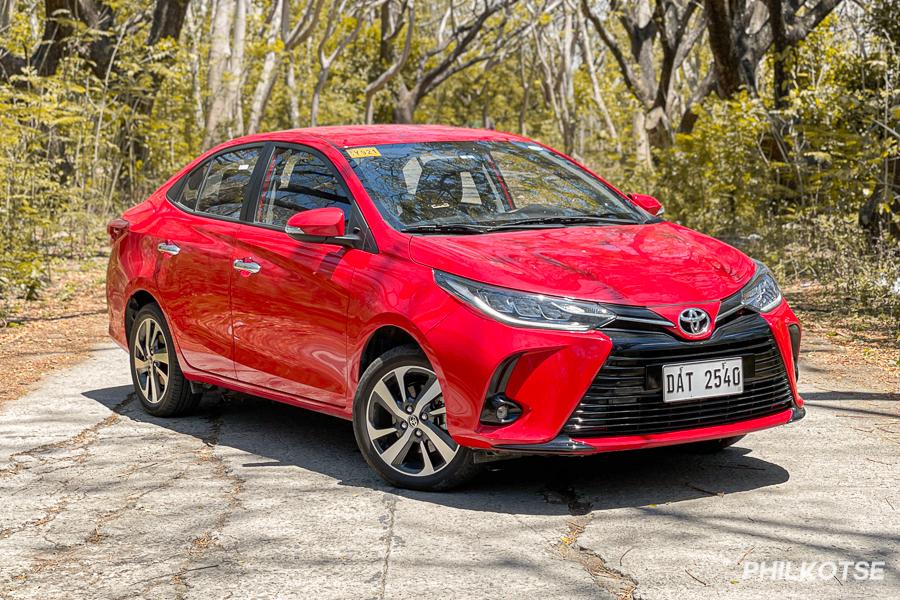 The Toyota Vios G. It already looks great, but you can personalize it with accessories
So, if you own and drive a Vios, you can be sure that you'll have two or three Vios doppelgangers somewhere around the country.  
To this end, many of you Vios owners will want to make your ride more unique. So to help you, we're listing down some of what we consider the best Toyota Vios accessories that you can buy in the Philippines in 2022. 
Toyota Vios accessories in the Philippines: Best buys for 2022 
Here's a list of the Gazoo Racing accessories for the Toyota Vios trims except the GR-S, which already has them as standard: 
| | |
| --- | --- |
| GR Accessory name  | Price  |
| GR Front Spoiler Set  | Php 69,600  |
| GR Rear Spiler Set  | Php 32,200  |
| GR Side Skirt Set  | Php 38,400  |
| GR Trunk Spoiler Set  | Php 23,100  |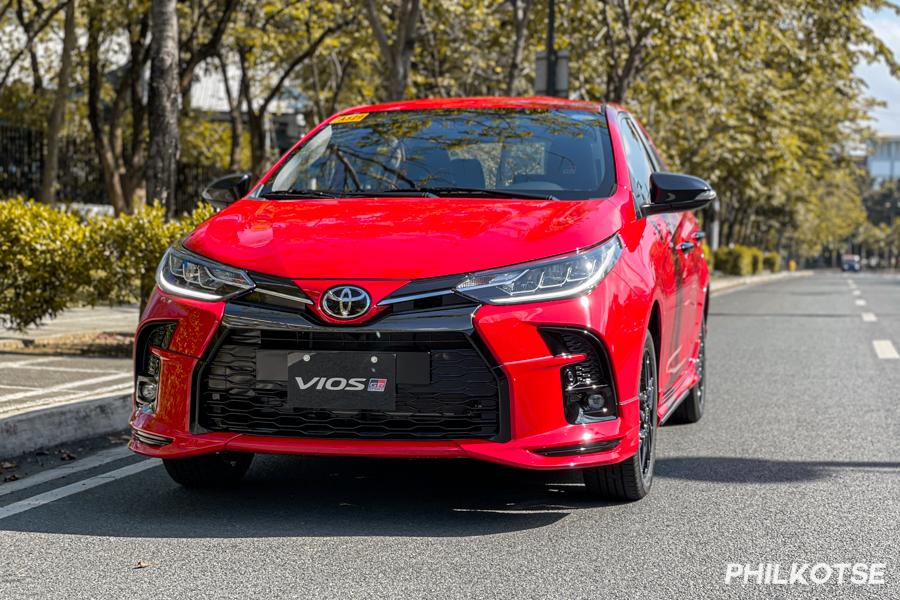 Imagine turning your Vios G or E into something that looks like the Vios GR-S
While Gazoo Racing and its accessories are the hot new thing in recent years, TMP still sells Toyota Racing Development wheels for the Vios. Here's a price list: 
| | |
| --- | --- |
| TRD Accessory name  | Price  |
| TRD 17-inch alloy wheels (Silver)  | Php 16,952  |
| TRD 17-inch alloy wheels (Black)  | Php 16,952  |
| TRD 17-inch alloy wheels (Black and Silver)  | Php 16,640  |
Besides the GR and TRD accessories for the Vios. There's also a list of Toyota Genuine Accessories for the said model. These aren't under the GR and TRD sub-brands, and are typically more affordable. 
| | |
| --- | --- |
| TGA Accessory name  | Price  |
| Chrome door housing  | Php 5,928  |
| Headlamp black garnish  | Php 3,328  |
| Headlamp chrome garnish  | Php 4,160  |
| Muffler cutter  | Php 1,352  |
| Side moulding   | Php 7,696  |
| Side visor  | Php 4,056  |
| Taillight chrome garnish  | Php 8,216  |
| Trunk chrome garnish  | Php 6,240   |
| Rear skit   | Php 15,184  |
Of note, the accessories listed above are available from Toyota dealerships. They might even help you install some of these, for a fee of course.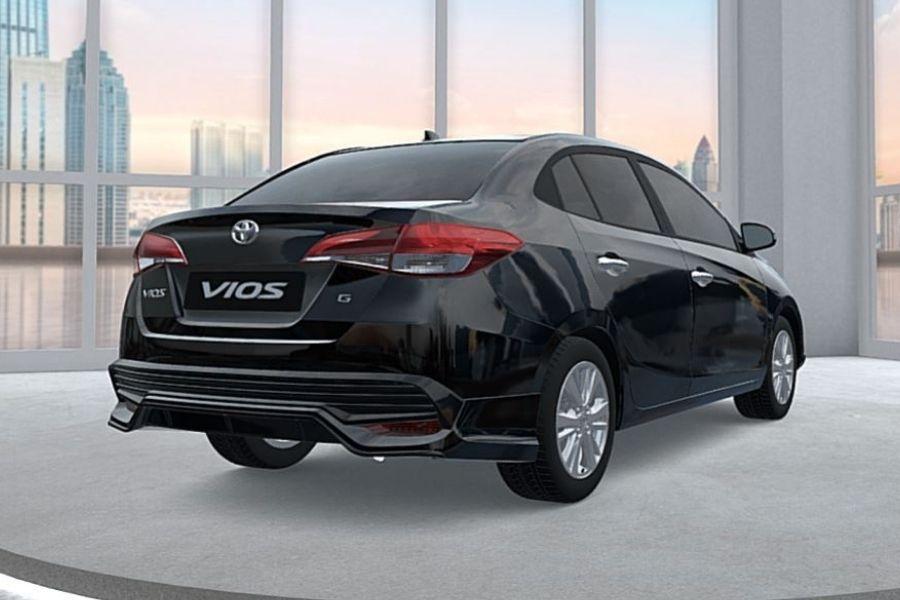 Here's a 3D model of the Vios G fitted with a GR rear spoiler set
Aftermarket Toyota Vios accessories 
Chins and diffusers 
By now, most of you know that replacing a stock front bumper for an aftermarket front bumper can be a hassle. So to get that unique look for less effort, you might want to kit out your Vios with a front chin.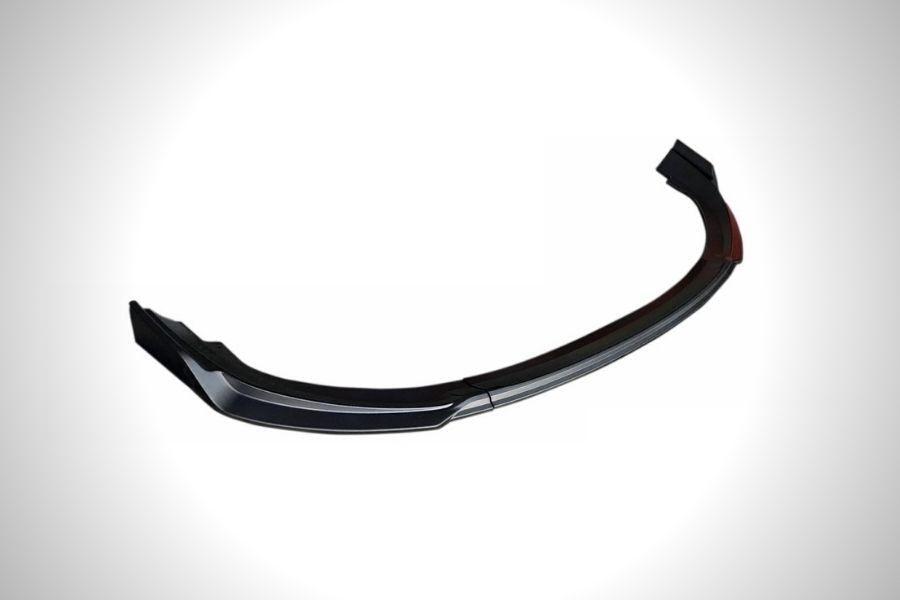 A typical aftermarket front chin
For installation, these can be bolted below the front bumper. You'll just need a drill for screw holes, some double-sided tape for a flush fit, and a jack for easier access to the bottom portion of the front bumper.  
These are also pretty affordable as they only range from Php 1,500 to Php 2,500. There are some more premium front chin/front diffuser kits, but most of the time they will require more finagling on the car. 
Floor mats 
Adding on floor mats to your Toyota Vios is one of the easiest ways to make its interior look better. But apart from that, these can also protect your sedan's factory flooring from dust, mud, dirt, and other nasty things.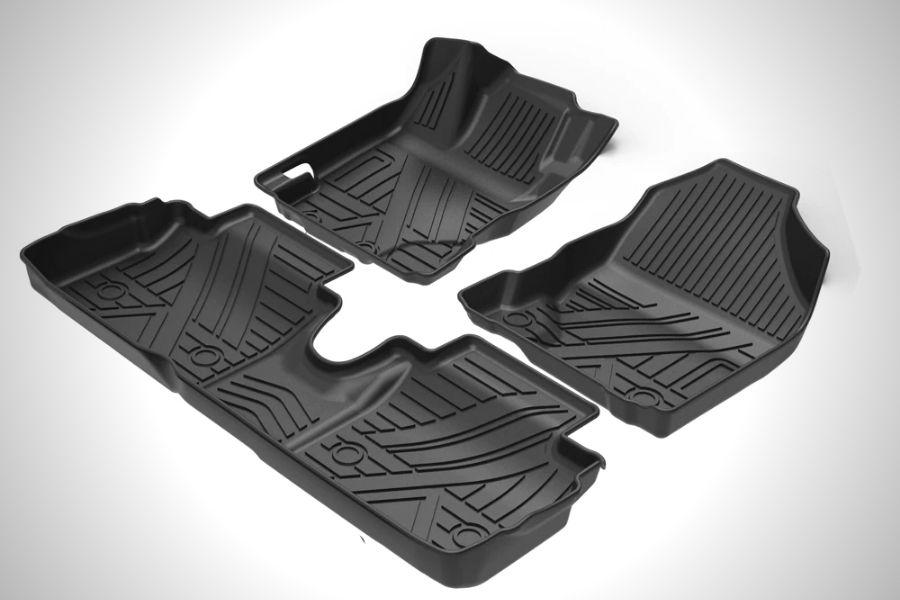 These bad boys can help keep your car's interior clean 
Of course, "deep dish" floor mats sit on the more expensive side of the spectrum ranging from Php 1,500 to Php 3,000. We however, recommend these as these can be better at catching undesirables. 
Silicone key cover 
One can argue that the car's keys are a part of the car. And naturally, you'd want to protect your car keys. To do just this, you can also get a silicone car cover for your Vios' keys. Besides keeping away scratches, it also provides additional grip so it's less likely that you'll drop them. 
So, do you think you'll get any of these accessories for your Toyota Vios? Now obviously, this list isn't exhaustive by any means, and there are many other ways to accessorize your Toyota-made sedan. This however, can provide you with a good starting point. 
For more guides on car accessories and car modification, keep it here on Philkotse.  

Know more about Toyota Vios 2022

Competing in the subcompact sedan segment, the Toyota Vios 2022 is the top sales contributor for the Japanese automaker. The price for the Toyota Vios in the Philippines ranges from PHP 681,000 to PHP 970,000. A total of 10 Toyota Vios cars is offered, with the top-of-the-line Vios GR-S variant coming with a Toyota Vios Philippine price tag of PHP 1,020,000. Two engine options are available in the range, which can be connected to either a 5-speed manual or continuously variable transmission (CVT). Dimensions-wise, the subcompact sedan spans 4,425 mm in length, 1,730 mm in width, and 1,475 mm in height. The main rivals of the Toyota vehicle include the Honda City, Mitsubishi Mirage G4, and Nissan Almera.
The Toyota Vios is not only the best-selling model in the Japanese automaker's lineup, but the entire Philippine market. It serves as a reliable and dependable subcompact sedan for those who are looking for a daily driver. Also, the Vios is proudly Philippine-assembled which supports Filipino automotive workers. Now, the vehicle is competing in its respective class head high using the refreshed body released by Toyota Motor Philippines (TMP) in the country last 2020.

Cesar G.B. Miguel
Author