Is the PH-spec Nissan X-Trail going to change for 2021? Not likely.
2021 Nissan X-Trail: What we know so far
The Nissan X-Trail was one of Nissan's first-ever crossover models. That said, it has garnered a significant global following since its introduction in 2000. However, it's 2020 now, and the current version that we have has already been around since 2013. So Nissan has indeed developed a replacement.
The new fourth-gen X-Trail, however, is yet to reach the Philippines. The same goes for our neighbors in the ASEAN and Oceania. As such, it might take some time before it gets here.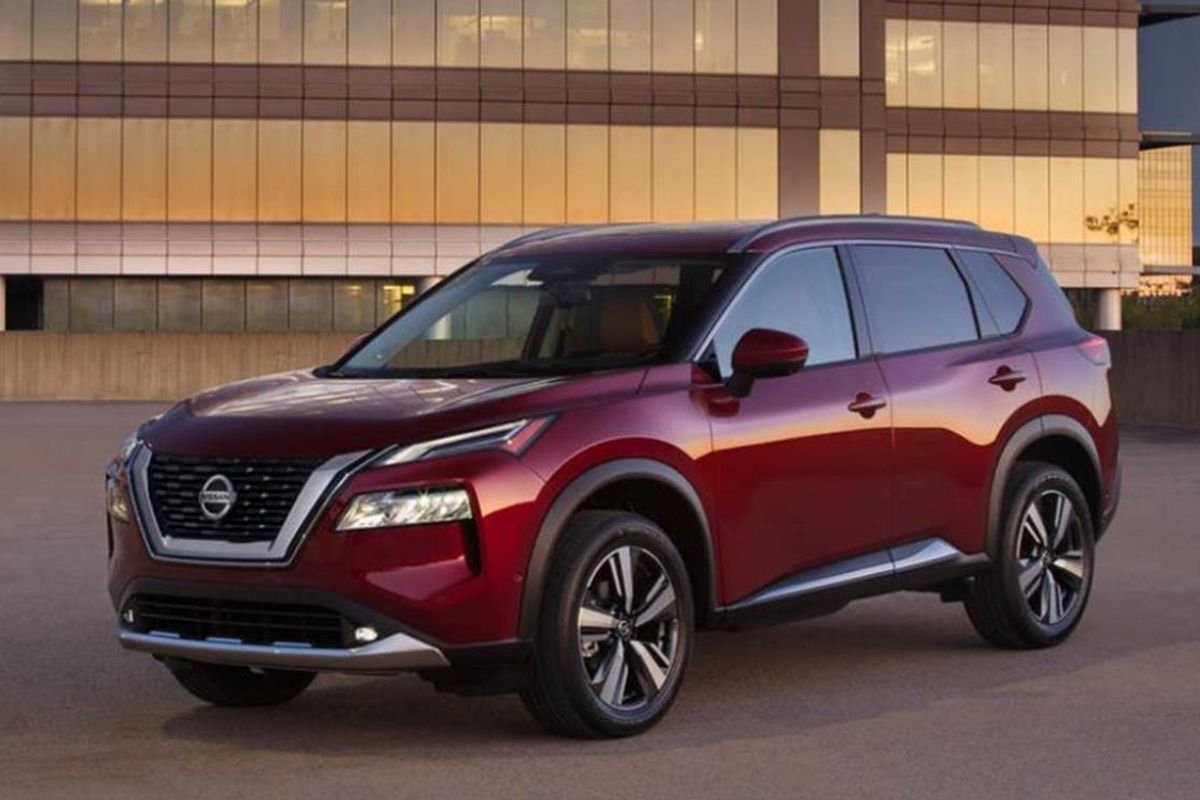 The fourth-gen Nissan X-Trail
We're quite sure though that Nissan Philippines will still continue to offer the X-Trail for 2021. As such, what can we expect from it?
2021 Nissan X-Trail: Exterior
If you remember, the third-gen X-Trail has gotten a facelift in 2017. This version will be carried over in 2021 for the Philippine market. It is one handsome looking crossover with a muscular-looking front end, and a size that is exactly right for driving in the city and for short weekend sojourns with the family.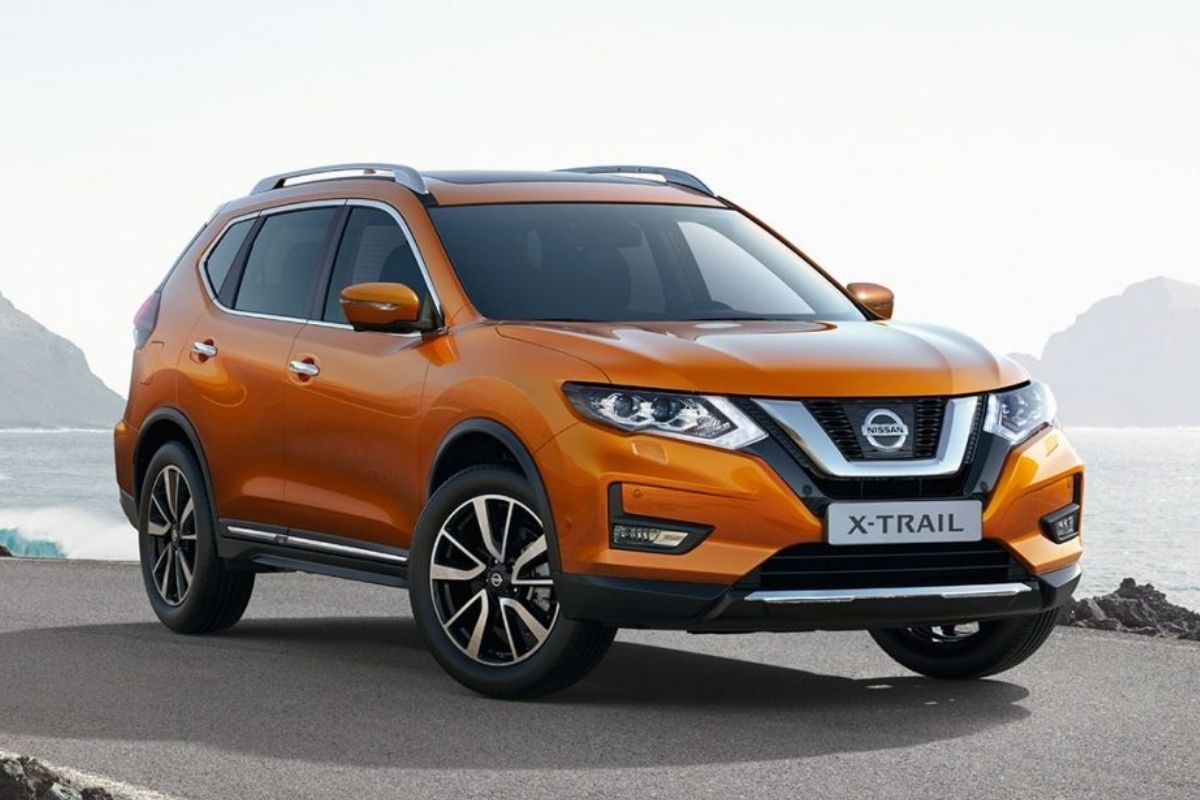 The current, PH-spec Nissan X-Trail
The current top-spec variant is already equipped with LED projector headlights, LED taillights, front fog lamps, and 19-inch wheels. You can also expect lots of utility from the current X-Trail since it's fitted with roof rails. Do note though that these exterior features already sets the Nissan crossover up as a competent vehicle.
Nissan X-Trail Product Walkaround Interior View
2021 Nissan X-Trail: Interior
In terms of interior, we're of the opinion that nothing much will change for 2021. In fact, we've lucked out with our version of the Nissan X-Trail since it comes with a third-row.  In other markets, they also have the five-seater versions, but who needs that when you have the versatility of a foldable third row. Plus, car buyers in the Philippines mostly favor seven-seater vehicles as compared to five.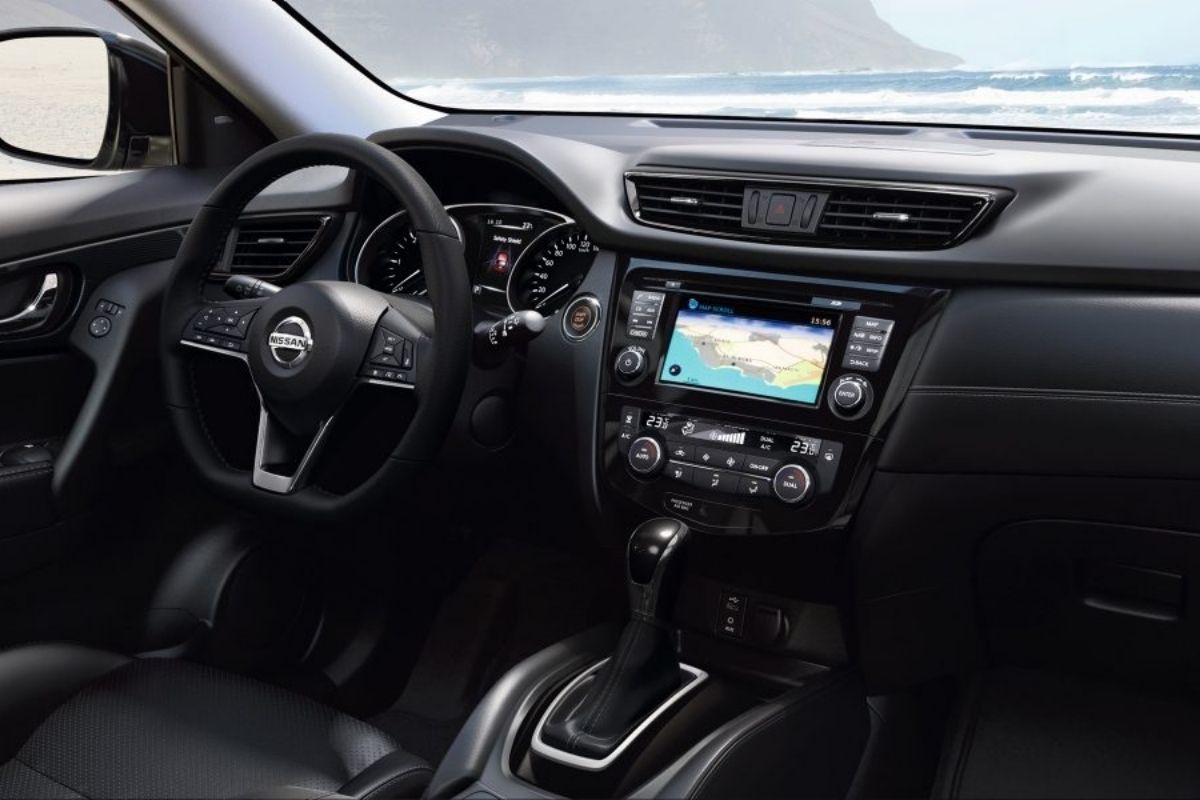 The X-Trail's cockpit
One caveat of the X-Trail however is its outdated five-inch touchscreen infotainment system. It only comes with iPod connectivity, but it does have Bluetooth, USB, 12-volt accessory sockets, navigation, and USB connectivity.
Other than that, it's a pretty well-kitted car. Loading is a breeze with the top-spec's power liftgate. On the other hand, auto-dimming rearview mirror, and power-folding mirrors are standard on both available variants. Apart from those features, the top-of-the-line X-Trail 2.5 AWD CVT comes with rain-sensing wipers.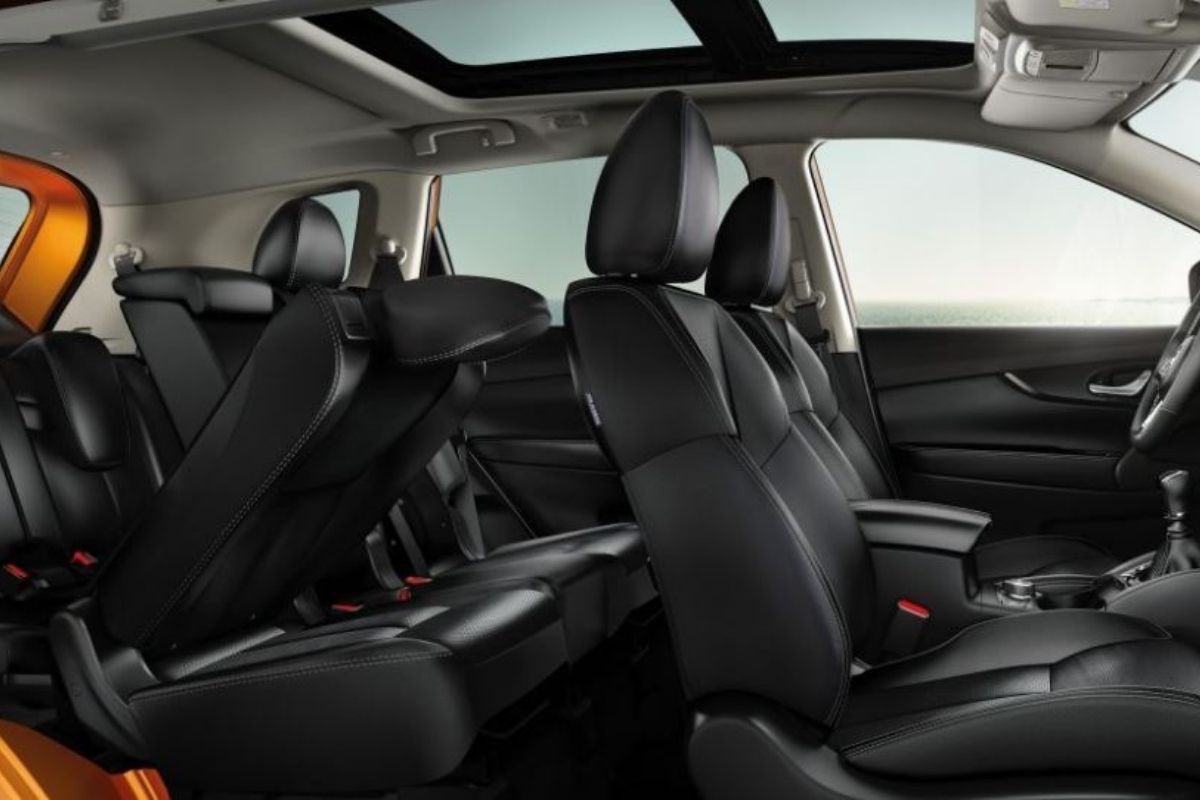 A peek into the X-Trail's front, 2nd and 3rd row seats
The passengers of both variants are also pampered by a dual-zone automatic climate control system, and the driver gets to use a tilt and telescopic steering wheel, as well as an electronically adjustable seat for the top-spec variant.
>>> Related: How the Nissan X-Trail has changed since 2000
2021 Nissan X-Trail: Engine and Performance
Again, we've lucked out when it comes to the X-Trail's specs. That's because we already have access to its 2.5-liter mill. At the most, the said engine can make 169 horsepower and 233 Nm of torque. Power is sent to all wheels via a continuously variable transmission (CVT).
The other engine option for the Philippine-spec X-Trail is a 2.0-liter that can make up to 142 horsepower and 200 Nm of torque. It makes less, but those numbers are enough since it lacks the AWD of the top-spec variant. It also uses a CVT.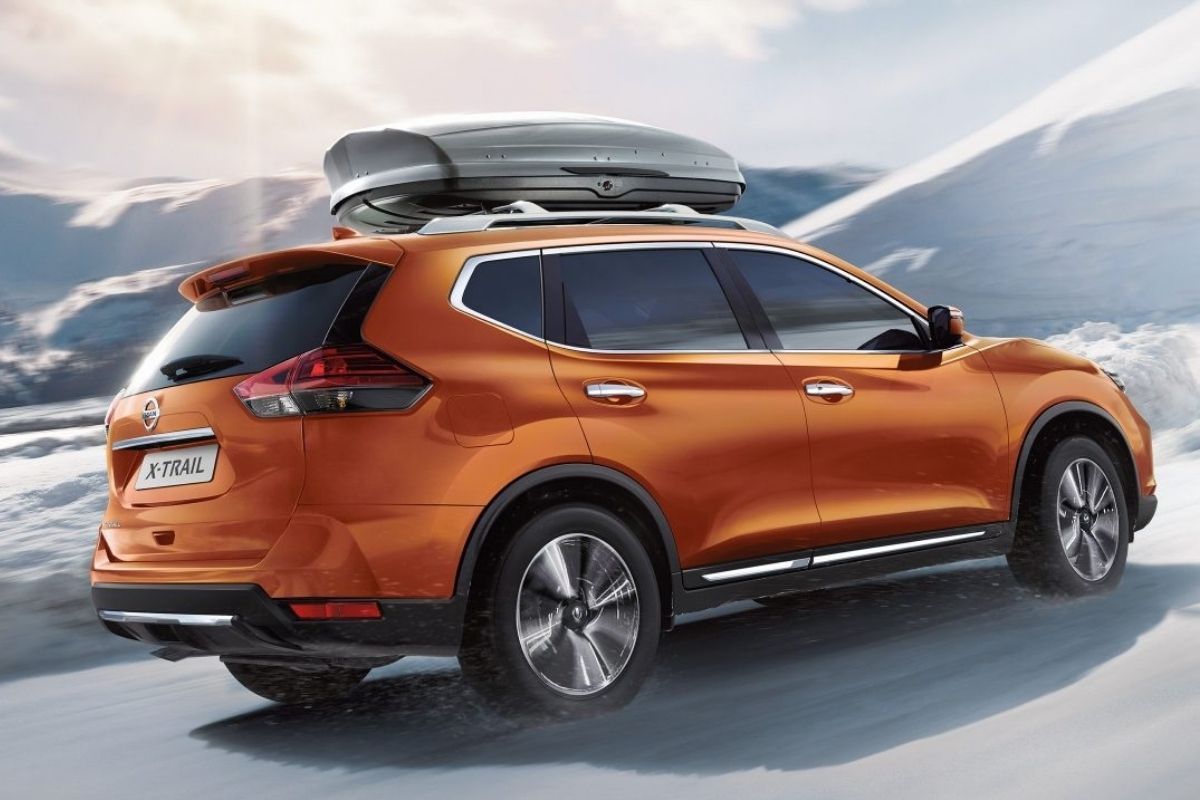 While it's pictured here on snow, we can also imagine it has good grip on sand, rough roads, and mud
In other markets, a hybrid-version of the 3rd-gen X-Trail was released. Do note though that this electrified version of the Nissan-made crossover was made in limited numbers, so chances are we won't be seeing it on Philippine roads.
>>> Related: 2021 Nissan X-Trail Old vs New: Spot the differences
2021 Nissan X-Trail: Safety
When it comes to safety, again, nothing will change for 2021. The current top-spec X-Trail for the Philippine market already comes with a host of useful driver-assist features. These include a 360-degree view camera, blind-spot detection, hill-start assist, lane departure warning, and a lane-keeping aid.
Both variants, however, do come standard with two airbags, stability and traction control, anti-lock braking with brake-force distribution, an engine immobilizer with security alarm, and ISOFIX.
2021 Nissan X-Trail: Final thoughts
To sum it all up, the current PH-spec X-Trail is one of the better kitted seven-seater crossovers currently available in the market today. Its engine is also no slouch. One drawback that it has though is its touchscreen headunit. It is tiny, and for a car of its price, not having Apple CarPlay and Android Auto might drive away potential buyers.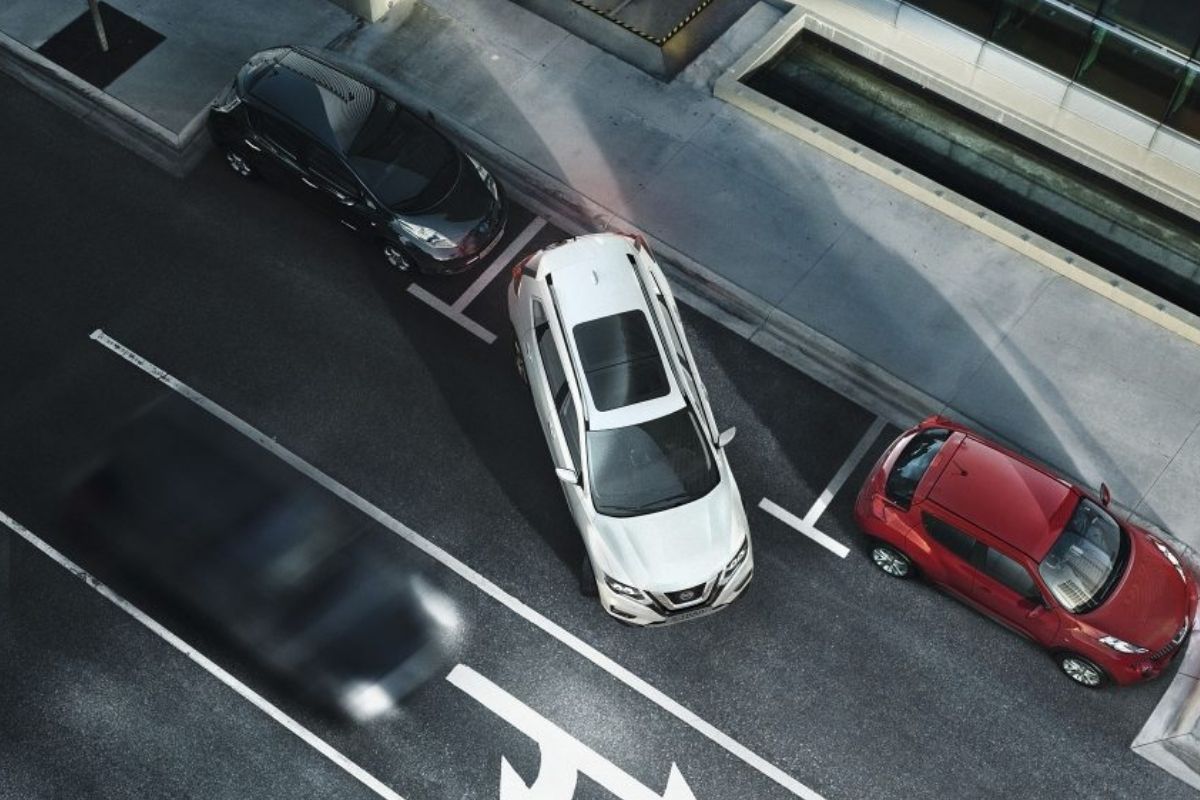 The 360-degree camera though, will be useful for some people
As such, we can expect this version of the X-Trail to stay around until Nissan Philippines decides to bring in the new replacement. As we've said however, Australia and Thailand who tend to get new models first are yet to receive the 2021 Nissan X-Trail. So, we can say with certainty that the new X-trail won't be arriving in the Philippines any time soon.
2021 Nissan X-Trail: Expected price
If Nissan decided to update the headunit on the 2021 Nissan X-Trail, we can expect its prices to bump up. Well, even if that doesn't come true, taxes and inflation rates will increase it's price tag regardless. Currently, the X-Trail can be had for Php 1,820,000 for the AWD version, and Php 1,534,000 for the front-wheel-drive version.
For more car news, car maintenance tips, and car reviews, stay posted here on Philkotse.com.

Know more about Nissan X-Trail 2022

The new X-Trail by crossover specialist Nissan is a stunning and bold crossover vehicle built for any adventure. It is armed with a refreshed exterior and interior that fans and new followers will surely love. It also now comes with a safety suite package to provide an efficient riding experience. Whether you use it daily going to work or a long drive in rural places, this sporty automobile will truly perform. Locally, the available variants are the Nissan X-Trail 2.0 4x2 CVT and the Nissan X-Trail 2.5 4x4 CVT. It comes in Pearl White, Diamond Black, and Gun Metallic. To elevate its irresistible presence on the road, the colors Marine Blue and Premium Corona Orange are also offered.

Cesar G.B. Miguel
Author