The all-new next-gen Starex is coming this year.
2021 Hyundai Starex: What we know so far
In Hyundai's local passenger car lineup, the current oldest model is undoubtedly the Hyundai Starex. To some degree, it is also one of the most important cars for the Korean brand locally.
It is favored by many for its spacious interior, and it is ideal as a family vehicle, as a commercial people carrier, and for many other purposes.
Live The Journey with Hyundai Grand Starex - Hyundai Pakistan
As such, Hyundai has been working on the next-generation Starex. According to reports around the internet, it is already in its testing phases. This fact is of course backed up by the hundreds of spy pics that have already spread in the interwebs.
That said, the all-new Hyundai Starex might just be around the corner, and it will get a release this year. This was confirmed by Hyundai PH during the first-ever virtual Manila International Auto Show. Let's check out the details surrounding this new model, shall we?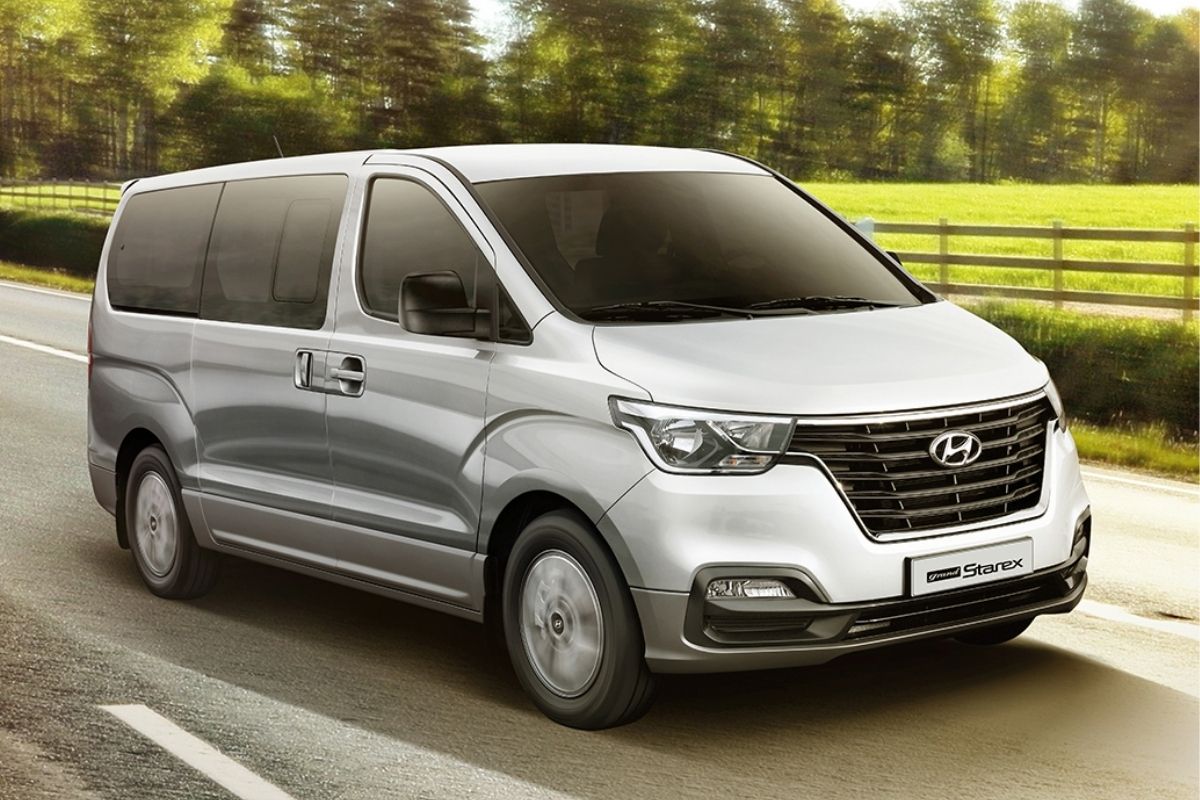 The current Philippine-spec Hyundai Grand Starex
2021 Hyundai Starex: Exterior 
As far as the spy pictures go, the Starex appears to be taller, and its rear windshield is huge. The rear also gets a pair of vertically oriented taillights and a revamped bumper. Overall, the rear looks more upright and boxier than the current Hyundai Starex.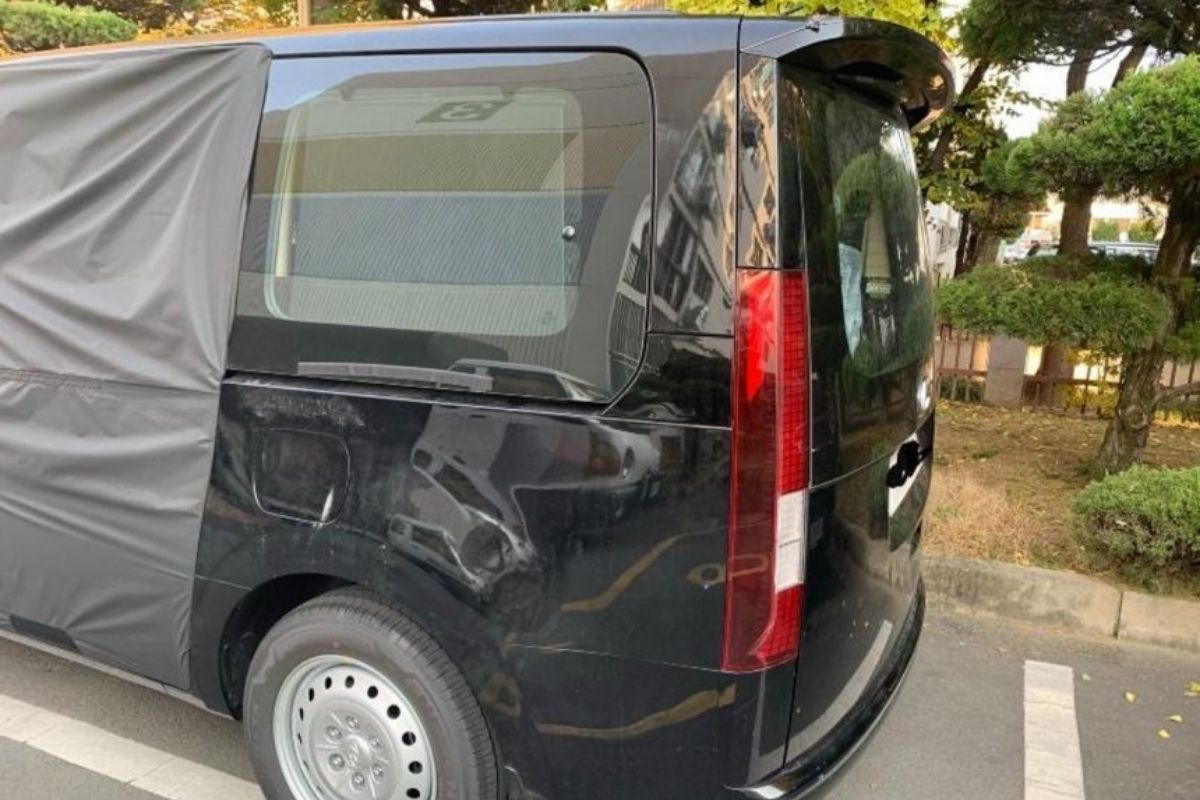 The uncovered, rear section of the upcoming Hyundai Starex [Photo: Worldscoop Forums]
From what we can see from the pictures, the sides also have taller and wider windows. The A-pillar also appears to be slimmer than the outgoing model, and the front cabin's windows are definitely larger. As for how the actual doors look, we'll have to wait for the reveal. The same goes for the stubbier-looking front end. And yes, it still has a hood.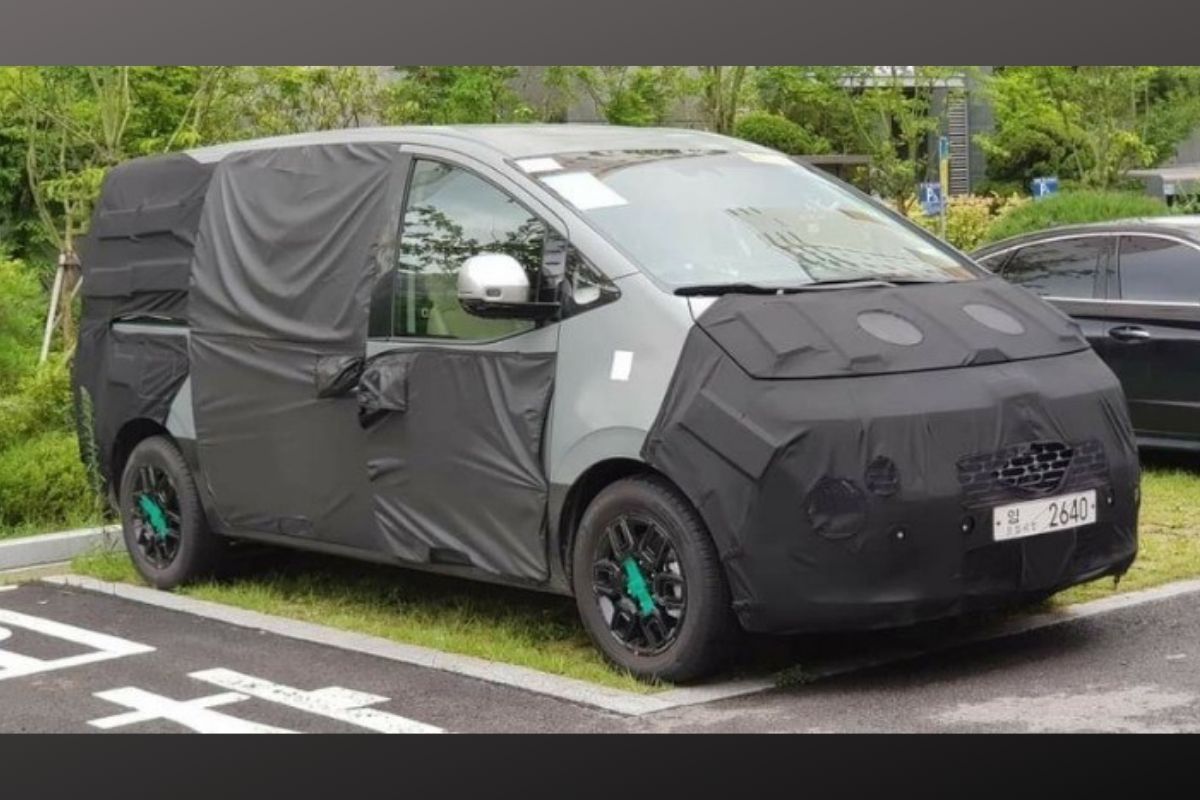 One has to wonder how roomier the new Starex is compared to the current one
>>> Related: Six-digit discounts await Hyundai vehicle buyers this New Year
2021 Hyundai Starex: Interior 
Details of the upcoming Starex's interior are still unknown for now. We're hopeful that it might be getting more features though. Maybe a better infotainment screen with smartphone integration and offline navigation, and cruise control.
As far as the spy pics goes, the Starex will be getting an 11-seater version. Do note that the current model has a 10-seater version, an entry-level high-capacity 18-seater version, a 15-seater version, and even a 2-seater cargo version.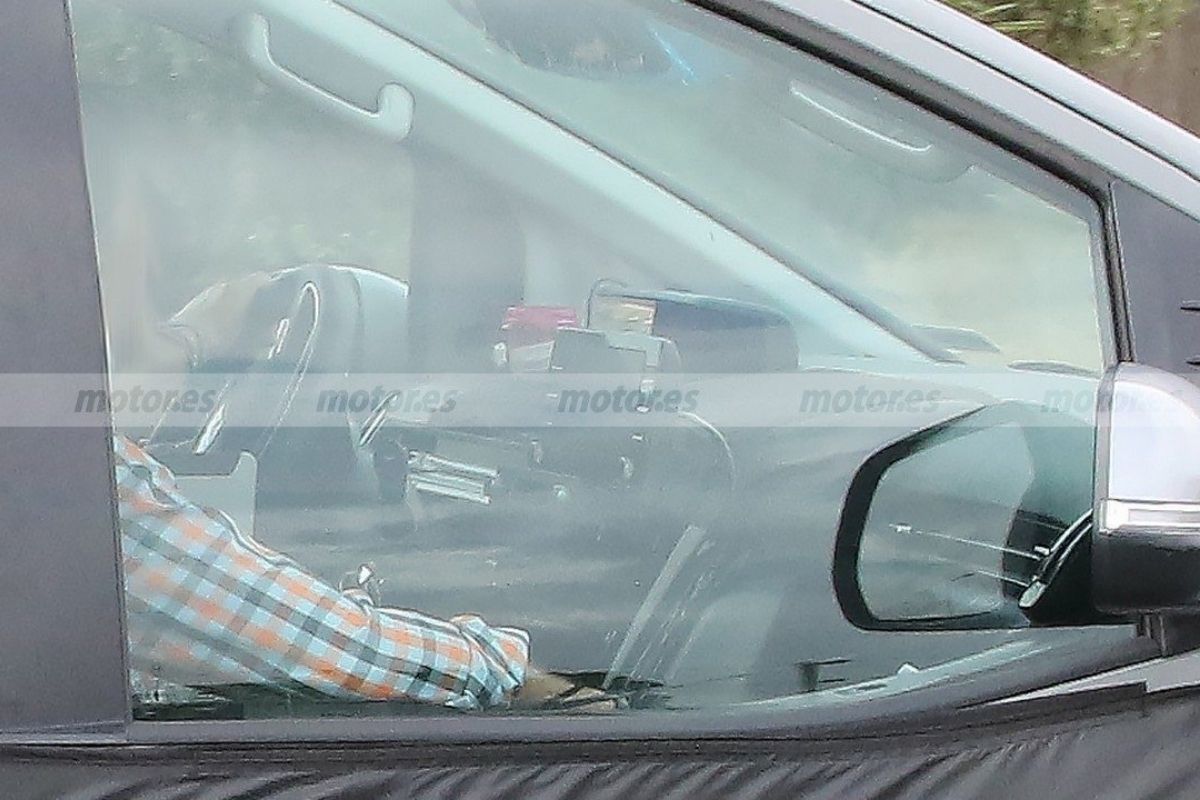 Someone tried to take a pic of the dashboard, but it's still barely visible [Photo: motor.es]
2021 Hyundai Starex: Engine and Performance 
For now, we still don't know as to what powertrains the upcoming Starex will use. It might use the same old 2.5-liter CRDi, or Hyundai might give it a totally new engine. If it's new, then we're hoping that it's going to be a turbodiesel.
Currently, all the variants of the PH-spec Starex use a 2.5-liter CRDi engine that can make up to 170 horsepower and 441 Nm of torque. All variants are rear-wheel-drive, and it either has a five-speed manual gearbox or a five-speed automatic.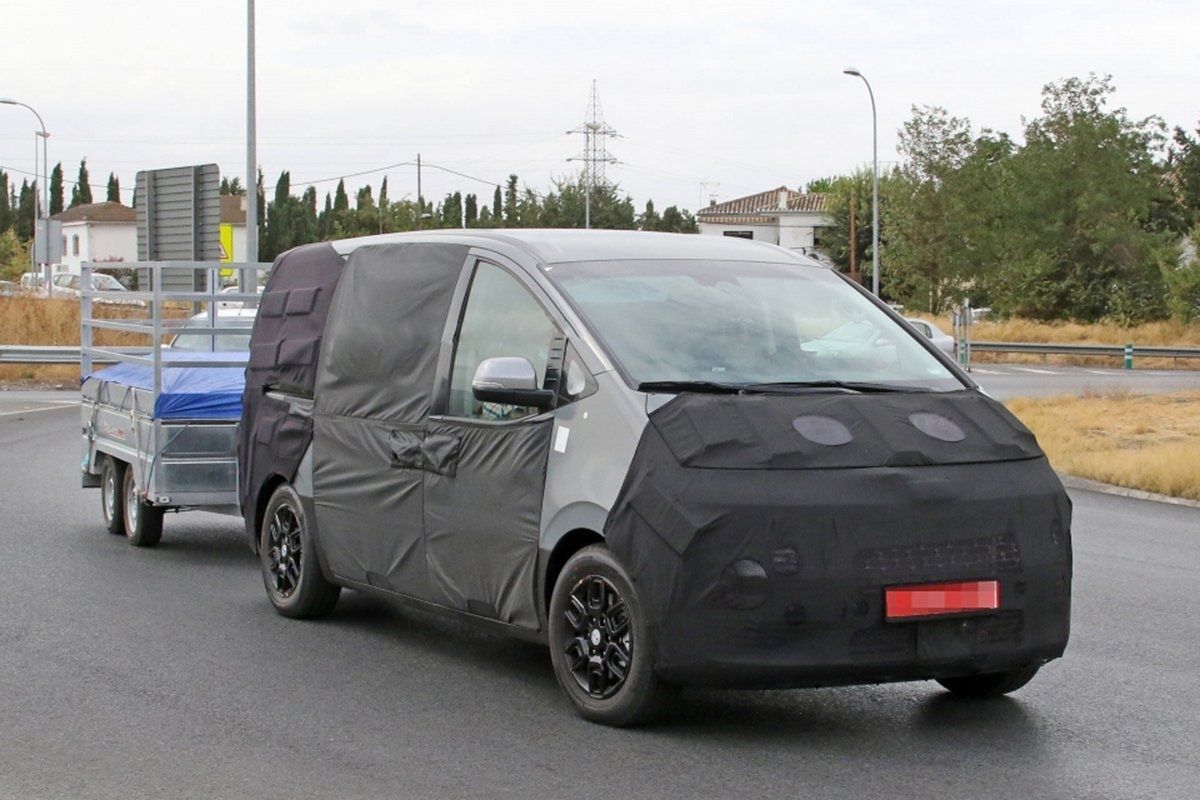 This pic shows that the upcoming Starex can tow to some degree
>>> Related: Hyundai Grand Starex 2020 Philippines Review: Comfort and value in one package
2021 Hyundai Starex: Safety 
For safety, we're expecting the new Starex to bear significant improvements. Maybe the high-spec versions will have more airbags. We're also hoping that Hyundai will give it more parking aids since it is a sizable vehicle. 
2021 Hyundai Starex: Final Thoughts 
As we've said before, Hyundai Philippines has already confirmed that the new Starex will be released sometime in 2021. It is also part of the Hyundai FAB4 lineup which includes the new Hyundai Tucson, the facelifted Kona, and the new Hyundai Santa Fe.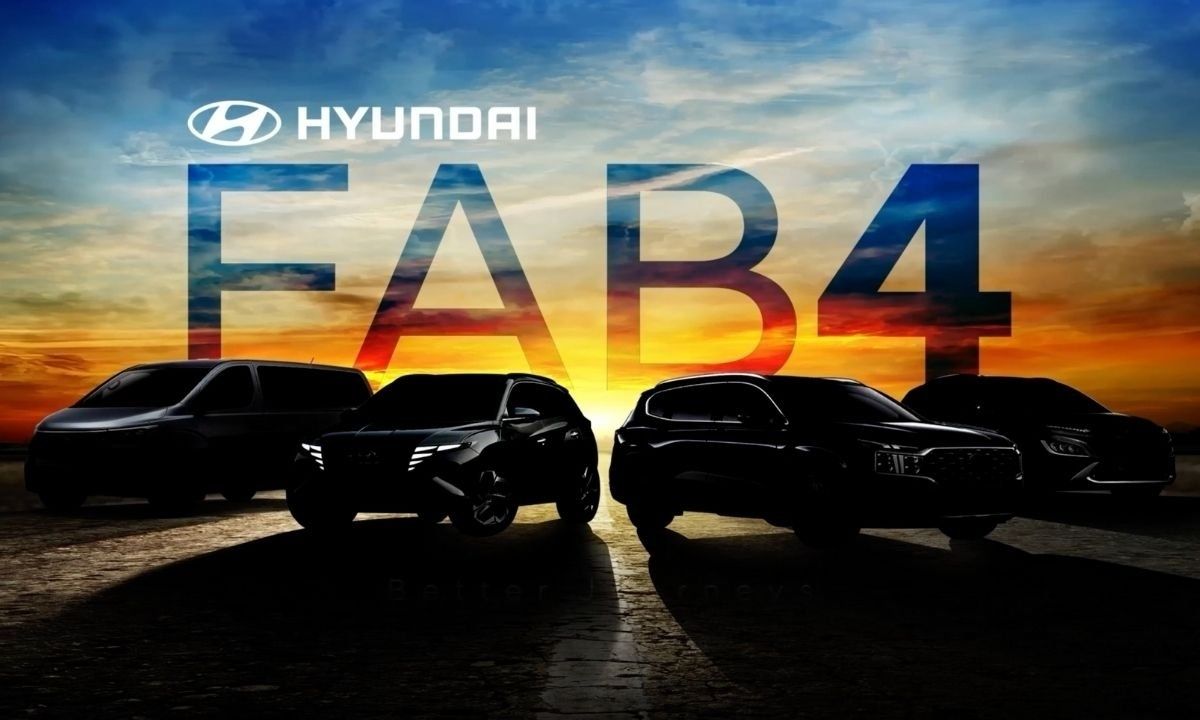 The upcoming Starex's silhouette is at the left-most side
If you're excited about this, stay posted here on Philkotse.com because as soon as Hyundai PH releases more details, we'll surely talk about it. 
2021 Hyundai Starex: Expected Price 
For now, the current PH-spec Hyundai Starex's price ranges from Php 1,248,000 to Php 2,938,000. Once the new Starex makes its local debut, we're sure that it might get a price bump. 


Cesar G.B. Miguel
Author