The 2021 Accent is a carry-over, but we do want to see some improvements
2021 Hyundai Accent: What we know so far
Unlike most cars that are getting updates in 2021, there are little to no rumors surrounding a possible next-gen Accent. In fact, other markets are beginning to replace the said sedan with other Hyundai models. In Canada, the United States, and even South Korea, the Accent was dropped in favor of the Hyundai Venue. This of course follows the global trend of "sedans out, crossovers in."
Hyundai Accent is a famous sedan worldwide
Regardless, the Accent is still fairly popular in some ASEAN countries, India, Russia, Mexico, etc. As such, it is probable that Hyundai Philippines will continue to sell the fifth-gen Accent. We do, however, have some expectations if that were the case.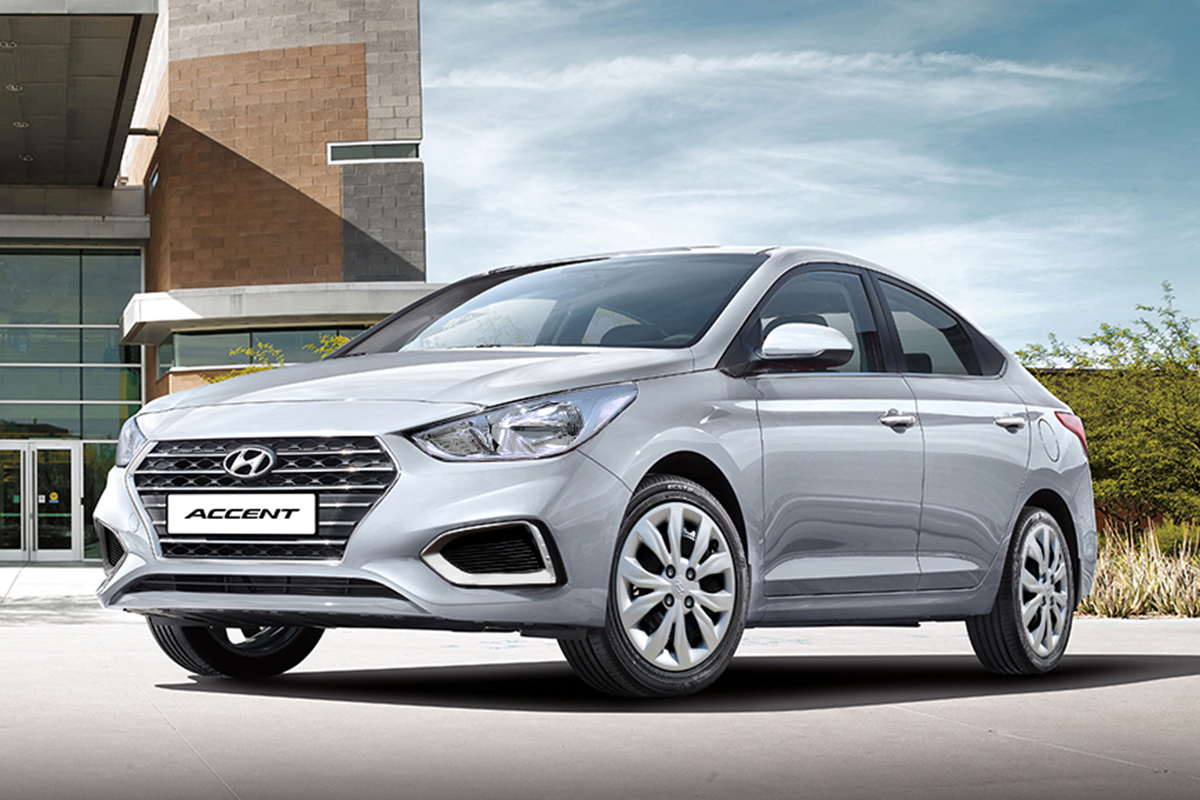 The current, PH-spec Hyundai Accent
2021 Hyundai Accent: Exterior
Being a carry-over, we can expect the 2021 Hyundai Accent to bear the same exterior looks. If Hyundai Philippines decided to refresh it, however, we wish that at least the top-spec variants be modernized a bit. We're talking about LED headlamps, and daytime running lamps. Note also that all the current Accent variants use a set of 15-inch steel wheels. They look decent, but that's another thing that Hyundai might be able to improve on when it comes to the Accent.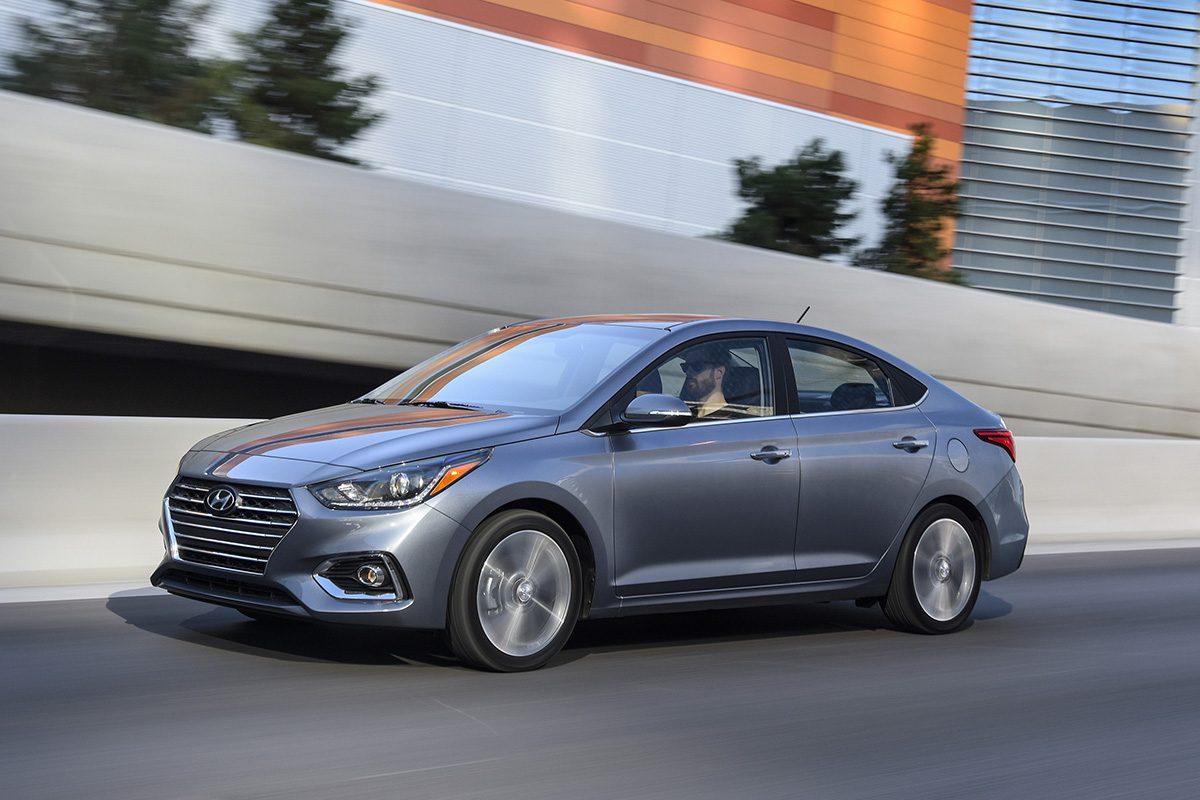 The U.S.-spec Accent with alloy wheels and daytime running lamps
2021 Hyundai Accent: Interior and safety features
Inside, the top-of-the-line GL 1.6 CRDi AT is sufficiently comfortable, and has decent trunk space. It is, however, very basic. Its head unit is a 3.8-inch LCD display radio with RDS, a digital trip computer, a turn-key ignition, and fabric seats. Its air-conditioning is also manual, but at least it comes with rear vents.
That said, Hyundai PH might want to add amenities like an actual touchscreen that at least has Bluetooth. Parking sensors will do wonders for the Hyundai Accent as well.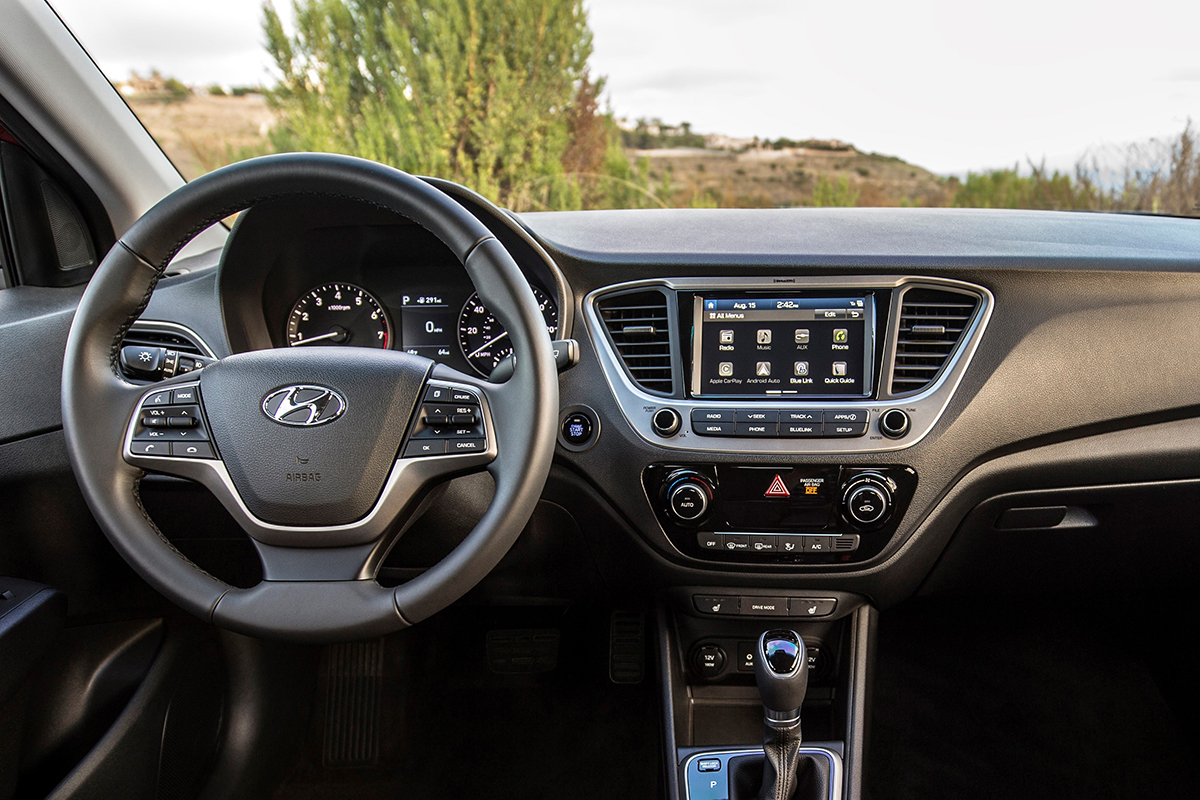 Other Accent variants in other markets come with a touchscreen headunit
When it comes to safety, note that the lower-spec Accents are one of the few sedans in the country that can come available without airbags. Sure it drives costs down, but in the current condition of local traffic and roads, that's something that Hyundai might want to change. Well, at least give the driver an airbag.
>>> Related: Hyundai PH reminds us that new Accent is here and it looks better than ever
2021 Hyundai Accent: Engine and Performance
If Hyundai PH decided to keep selling the Accent in 2021, it will likely have the same engine options. Currently, the Philippine-spec Accent GL diesel variants are propelled by a 1.6-liter CRDi engine capable of making up to 128 horsepower and 260 Nm of torque.
The gasoline GL variant meanwhile uses the 1.4-liter MPI inline-4 mill that can deliver up to 100 horsepower and 132 Nm of torque. All variants are front-wheel drive, and can either come with a six-speed automatic, or a six-speed manual.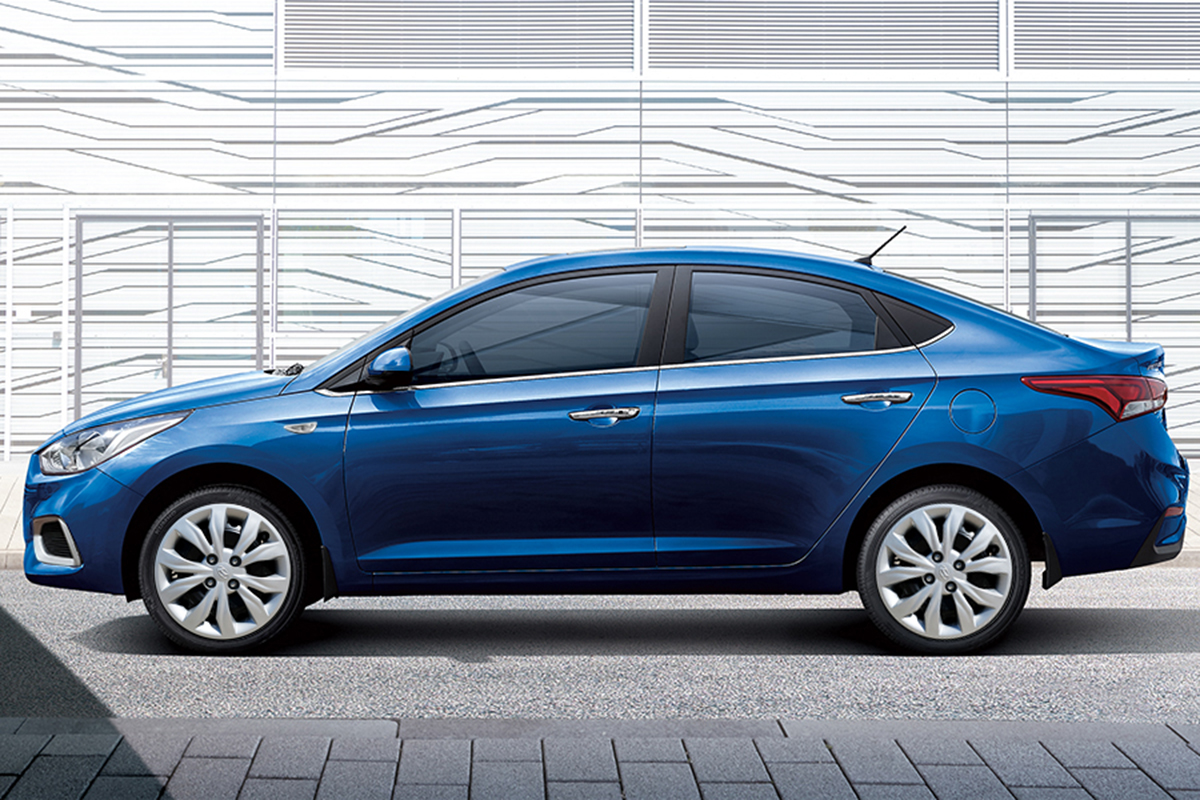 The current PH-spec Accent diesel variants are already a zippy cars for their price
Do note however that there are other engines for the Accent in other markets. The latest that Hyundai developed is the 1.6-liter DPi with Smartstream technology. It either uses a six-speed manual or a continuously variable transmission, and it can make up to 120 horsepower and 153 Nm of torque. According to the United States Environmental Protection Agency, the Accent SE CVT variant that uses this engine can return an impressive 15.3 km/l.
With that kind of power and efficiency, the 1.6-liter DPi can become a game-changer for Hyundai PH, if they introduce that engine for the local version of the Accent.
2021 Hyundai Accent: Final Thoughts
When it comes to price, the Accent is one of the cheaper sedans currently available in the local market. It's also the most barebones. Sure, it has more power than several of its local competitors, but other cheaper models now come with safety features like dual-front airbags, and even stability control and hill-start assist.
Coupled with the growing presence of very low priced, but very high-tech Chinese-made models, then the Accent might become a "hard sell" for some people.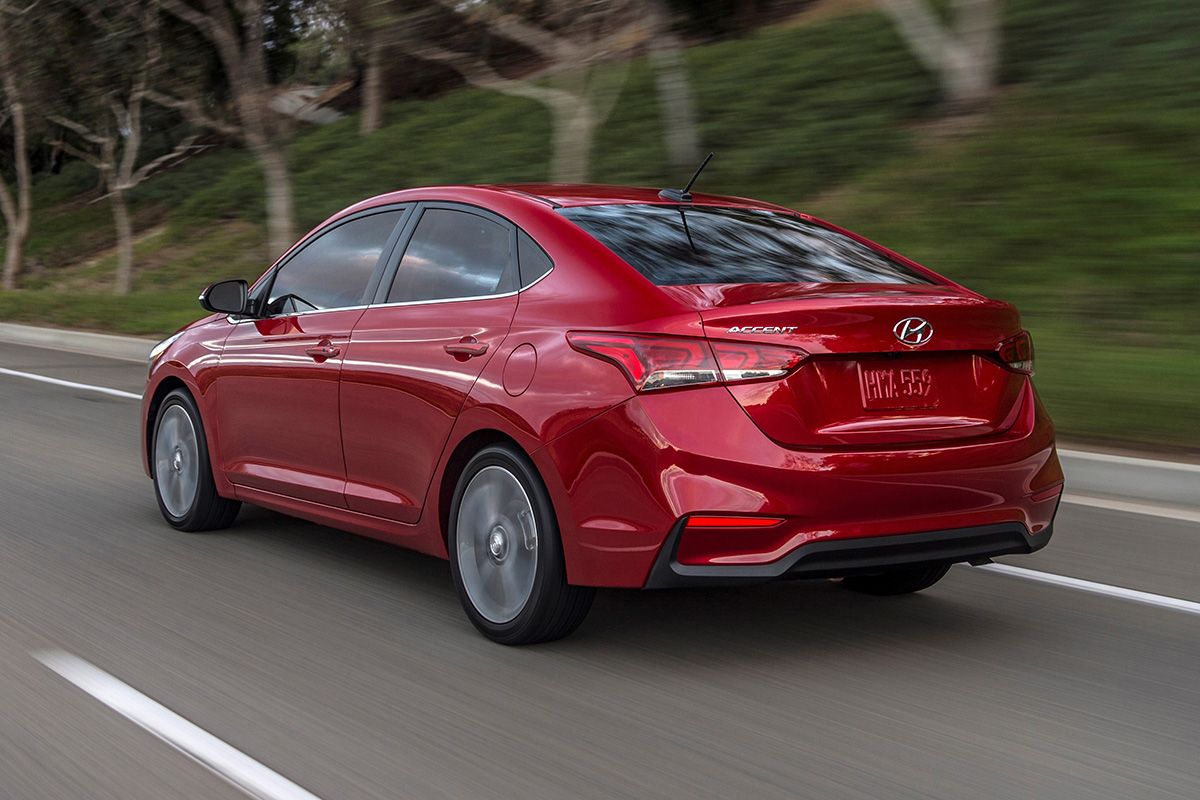 What if Hyundai PH introduced a toned-down version of the US-spec Accent locally?
As such, we hope Hyundai PH can improve on the Accent particularly with its creature comforts and safety features. It's still a common sight on Philippine roads, and we're certain that many future sedan buyers will want to try, or continue using the Hyundai made sedan in question. That said, improving upon the current Accent might just propel it to do even better in the market.
Do note though that the possibility of the Accent getting replaced by another, possibly better Hyundai product is still there. And for that, we'll just have to wait and see.  
>>> Related: The next Hyundai Accent could get the clutchless manual: Report
2021 Hyundai Accent: Expected Price
Currently, the Philippine-spec Hyundai Accent's price ranges from Php 790,000 to Php 1,038,000. If Hyundai Philippines does provide some updates to the said car, then we can expect those prices to go up a bit.
For more articles like this, keep reading here on Philkotse.com.

Know more about Hyundai Accent 2022

The Hyundai Accent is the Korean marque's entry to the competitive subcompact sedan category. It is available in six variants and the Hyundai Accent 2022 Philippines price that ranges from Php 790,000 to Php 1,038,000. Hyundai Asia Resources, Inc. (HARI) offers this model with two engine options consisting of gasoline and diesel mills. Lower-end variants use a 1.4-liter Kappa MPI Dual CVVT gasoline engine that makes 99 hp and 132 Nm of torque, while higher-end variants are equipped with a 1.6-liter CRDi turbodiesel engine that delivers 126 hp and 260 Nm of torque. As for the transmission, the engines can be connected to either a 6-speed manual or a 6-speed automatic gearbox.
Moving to the dimensions, the Accent spans 4,440 mm in length, 1,729 mm in width, and 1,460 mm in height, with a wheelbase rated at 2,600 mm. In the Philippines, this Korean sedan is competing against the likes of the Toyota Vios, Honda City, and Nissan Almera.

Cesar G.B. Miguel
Author