The tried and tested Avanza will remain unchanged for 2021.
2021 Toyota Avanza: What we know so far
Back in 2019, Toyota Philippines introduced the facelifted version of the Avanza. It looks a bit more modern especially the top-spec Avanza Veloz variant. As for 2021, we're predicting that the current version will remain unchanged. However, we do have some expectations for the Toyota-branded MPV that we would like to see next year.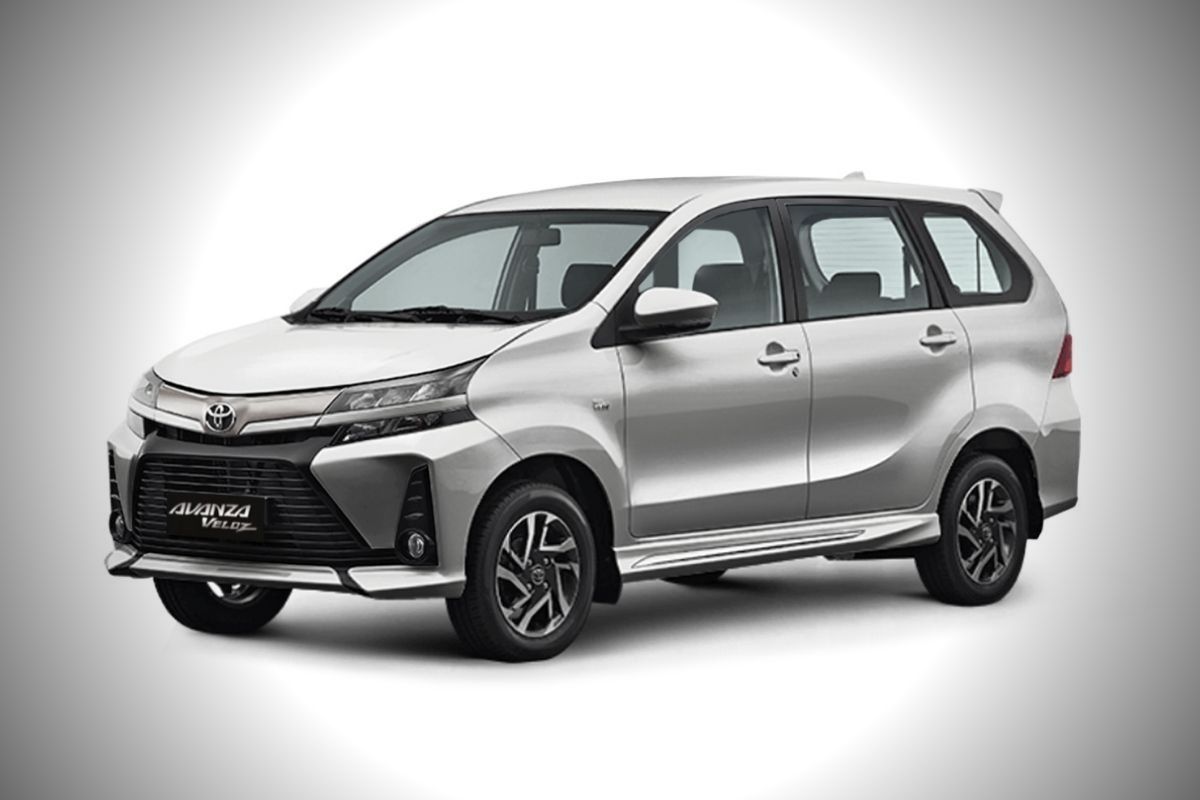 The top-spec Toyota Avanza Veloz variant
2021 Toyota Avanza: Exterior   
As we've pointed out, the current Philippine-spec Toyota Avanza is already a sporty-looking vehicle as far as MPVs are concerned. The top-spec Avanza Veloz and the Avanza G variants already come with a roof-mounted spoiler, a set of 15-inch alloy wheels, and split-type LED headlamps. The Avanza G however has halogen headlamps as well as a set of smaller 14-inch alloy wheels. The entry-level Avanza J is the simplest looking of the bunch with its set of 14-inch steel wheels.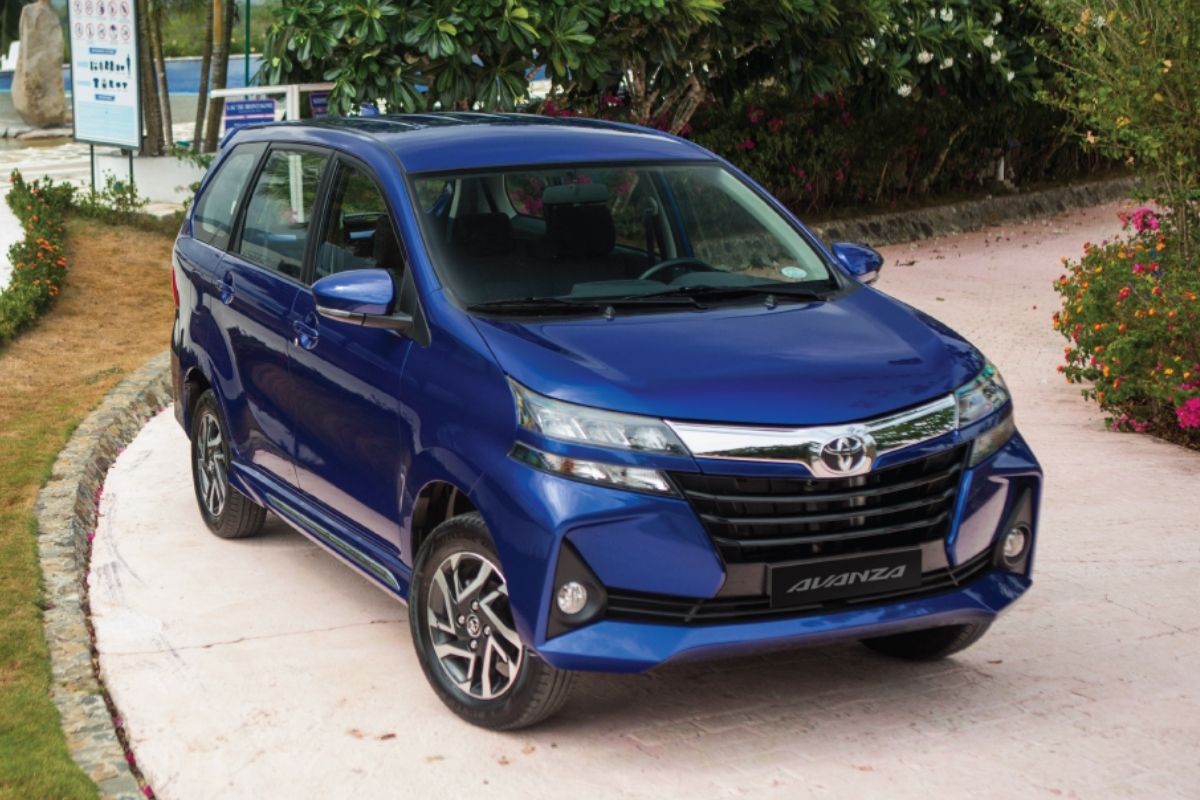 The current PH-spec Toyota Avanza G
One thing that we'd like to see on the Avanza though are roof rails as this will improve the vehicle's practicality. Also, the Avanza is built on a half monocoque/half ladder frame which is tougher than most MPVs in the market. As such, the addition of roof rails will only serve to improve its utilitarian appeal, and it can take the added weight of roof cargo too.
2021 Toyota Avanza: Interior   
For the 2021 PH-spec version, the Avanza will still come with the same interior arrangement. Note however that Toyota has recently updated the Rush's entry-level variant to come with seven-seats so that might also prove to be an attractive upgrade for the five-seater Avanza J variant as well. These two after all, uses the same platform.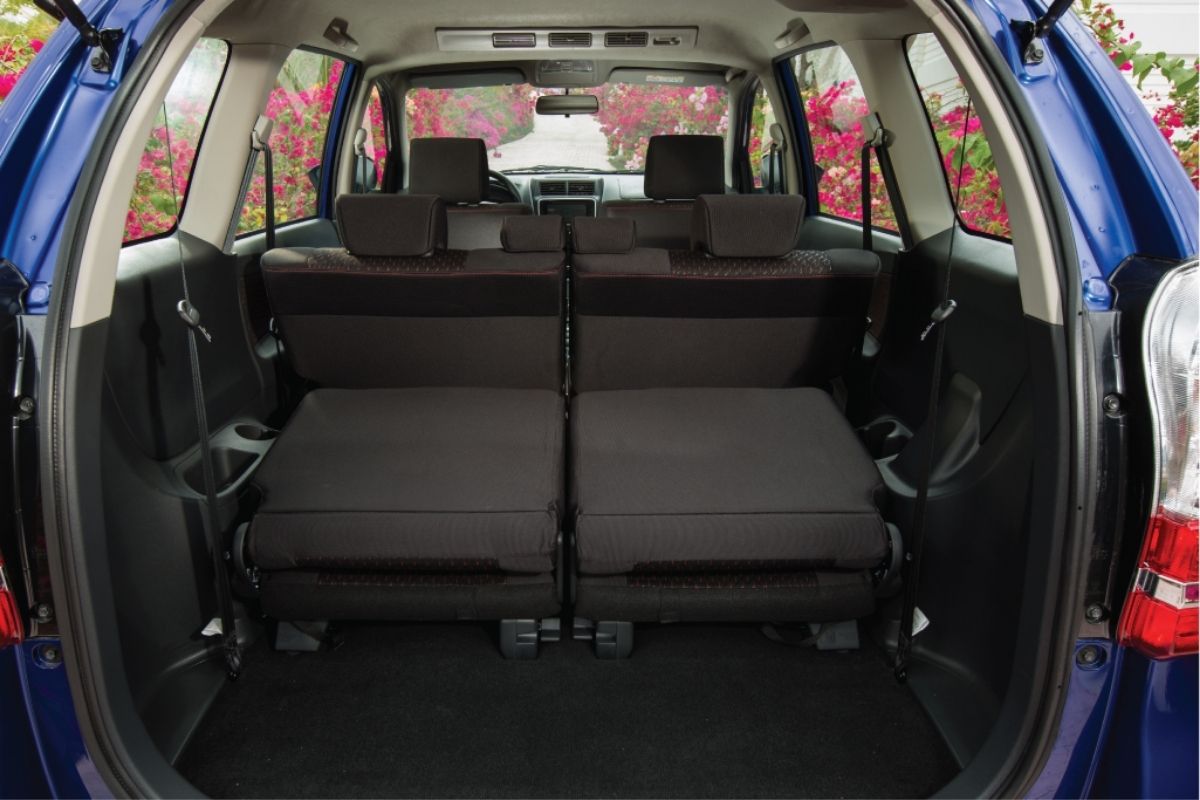 The interior of the Avanza with the third-row folded
While we wouldn't want to change anything on the well-arranged dashboard, we would like to see the touchscreen available on the Avanza G and Veloz to get an upgrade. Currently, the said headunit can only connect to smartphones via USB, Bluetooth, aux, and Toyota's T-Link app. The app works, but adding in Apple CarPlay and Android Auto will only serve to increase the Avanza's usability.
To further hone in on this point, the top-spec Avanza variants in Malaysia already come with a feature-packed 6.75-inch touchscreen with Apple CarPlay and Android Auto. It also has more safety equipment but more on that later.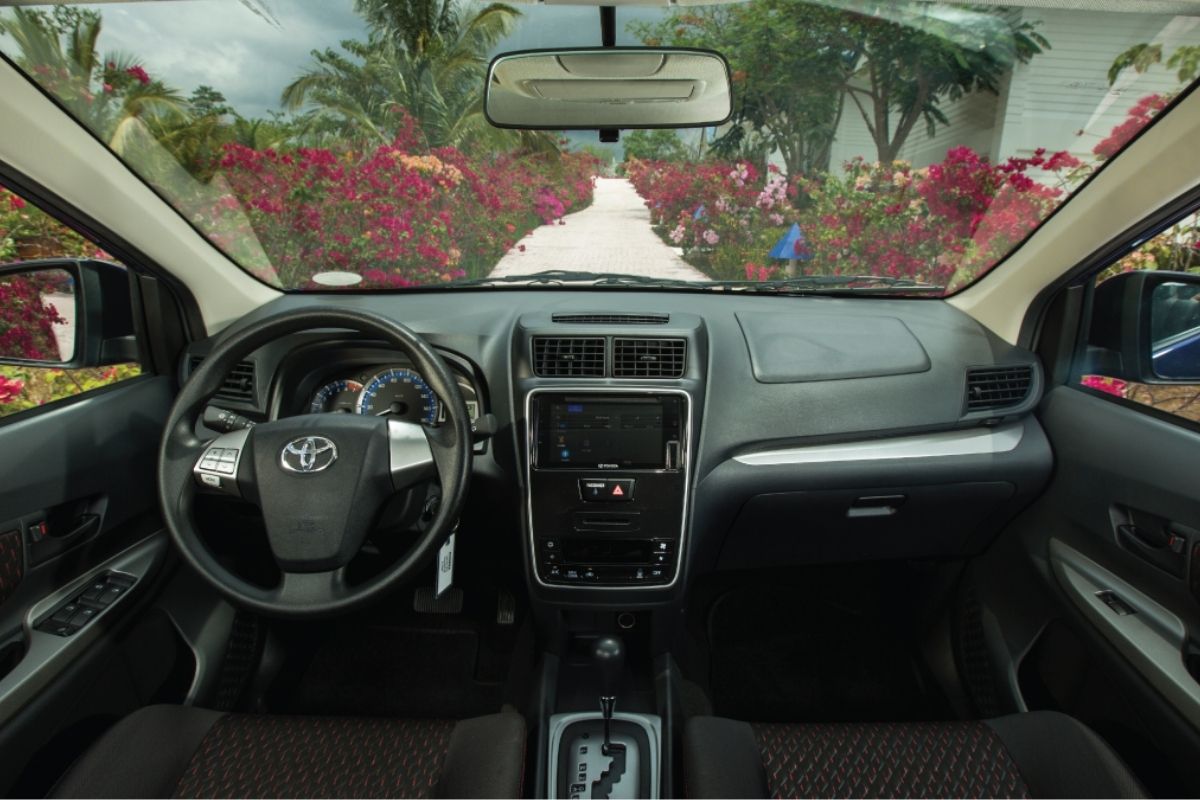 Everything is well-arranged and easy to reach
>>> Related: Toyota Rush vs Avanza - 2 MPVs from the same manufacturer: Which is better?
2021 Toyota Avanza: Engine and Performance   
Just like the interior, nothing much will change when it comes to the Avanza's engine options. The 1.3 and 1.5 inline-4 NR series gasoline engines that the said model uses however have been around since its second-gen versions. As far as track records go, these two powerplants have more than proven themselves in terms of reliability, fuel efficiency, and ease of maintenance.   
Even the 1.3-liter mill is enough for a trip to Baguio
The smaller 1.3-liter found on the Avanza J and Avanza E can make up to 95 horsepower and 121 Nm of torque. The larger 1.5-liter propelling the Avanza G and Veloz variants makes more at 103 horsepower and 136 Nm of torque. Power is sent to the wheels through a five-speed manual or a four-speed automatic depending on the variant.
>>> Related: List of the most popular MPVs available in the Philippines
2021 Toyota Avanza: Safety
For its price, the Avanza is already well-equipped when it comes to safety. It comes standard with two airbags, anti-lock braking with electronic brake-force distribution, and a security alarm. The top-spec Veloz as well as the Avanza G also gets an engine immobilizer.  
That said though, the Malaysian-spec Avanza is miles ahead when safety is concerned. Not only does it come with the aforementioned features, but it also comes equipped with a reverse camera, blind-spot monitor, and rear-cross traffic alert.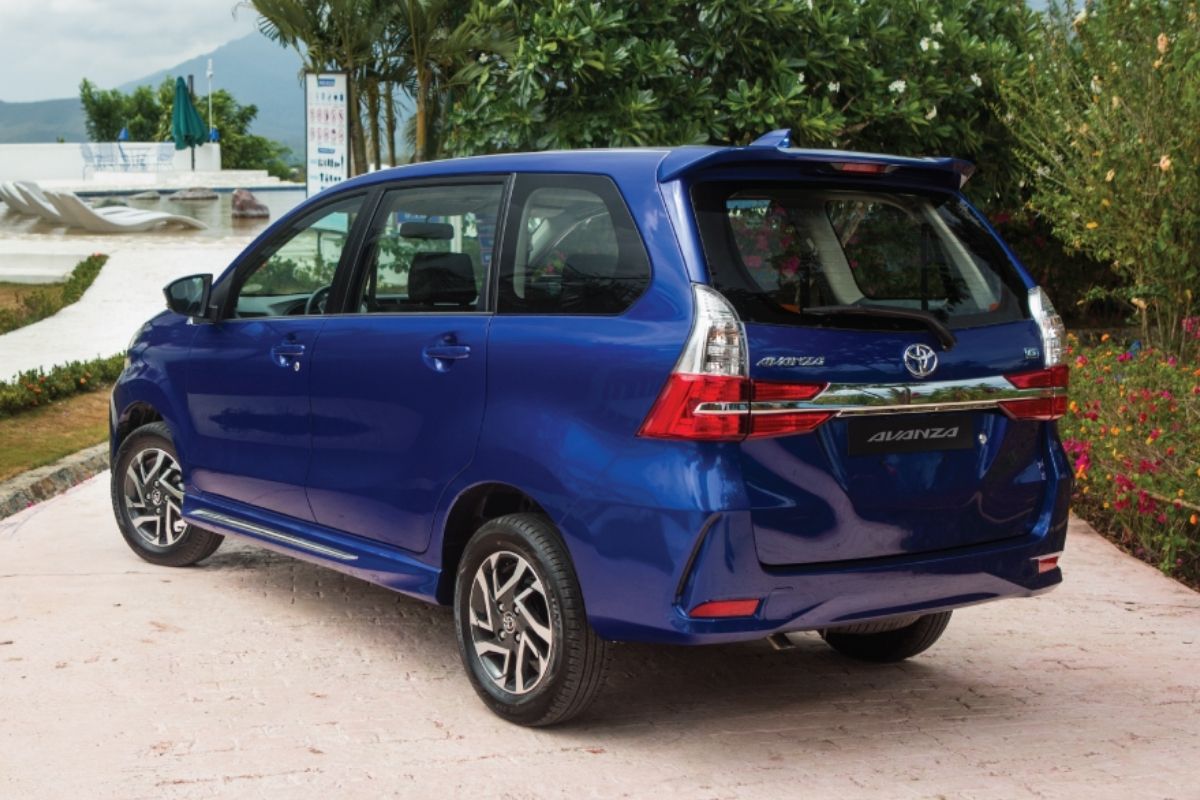 The Avanza is a maneuverable MPV as it is, but some will still want/need a reverse camera
While the Avanza is indeed a small vehicle with decent driving visibility, adding these drivers assist features will do wonders when it comes to ease of use. This is especially true considering the usual bumper to bumper traffic and tight buy roads here in the Philippines.
2021 Toyota Avanza: Final Thoughts
Regardless of being carried over for 2021, we're convinced that the PH-spec Avanza as it is right now is still a very attractive model. It's more compact than most competing crossovers and MPVs, all the while providing seating for seven people.   
There's also the fact that mechanically, the Avanza is far more robust than other vehicles of its size and class. And yes, it's also one of the most affordable cars in the Philippines right now that has a combination of rear-wheel-drive and a manual tranny.  
However, we do wish that Toyota does update the said MPV in terms of safety, as well as on-board tech. There's already a precedent for it in the form of the Malaysian-spec Avanza, and doing so will only ensure that it will stand strong against its growing number of well-equipped seven-seater competitors.
>>> Related: Check our hottest Toyota Avanza promos
2021 Toyota Avanza: Expected Price
Regardless of upgrades or not, we're sure that the Avanza might be getting a price increase soon. This is due to inflation and many other reasons. If Toyota is indeed considering the upgrades we've talked about, then we can expect the pricing to get bumped up more. Currently, the Avanza's price ranges from Php 743,000 to Php 1,077,000.   
For more up-to-date car related news, keep reading here on Philkotse.com.  
Know more about Toyota Avanza 2021

Toyota introduced the Avanza in 2006. It's a new entry-level multi-purpose vehicle offering from the Japanese carmaker. The PT Astra Daihatsu Motor of Indonesia developed the Avanza and marketed it as both a Daihatsu and Toyota in its home market. The conventional front engine-rear drive layout was retained similar to the Tamaraw. However, it's a bit different from its AUV ancestors in terms of size, weight, and body. The Avanza is lighter, smaller, and car-like unibody construction. The first-gen Avanza has a simple and contemporary style. The MPV we have today is the second-generation Avanza, which landed on our shore in early 2012. It received its initial refresh in 2015, wherein Toyota gave it a more upmarket appearance. It received its second facelift in 2019 when the Japanese carmaker decided to give it a sharper and sportier look. The second refresh features new wheels, new taillights, distinct split headlights, reshaped fascia, and a new grille. The interior of the Toyota Avanza also received a full makeover. It now features a more modern dashboard with added trim detailing and sharper lines. A touchscreen infotainment system was added on higher Avanza variants during the 2015 refresh. In the 2019 update, it got an updated infotainment system and new digital air-con controls. Toyota Motor Philippines offers the Avanza with two engine options. The first option is a 1.3L engine with an output of 95 hp and 121 Nm of torque. The other one is the 1.5L power plant that produces 103 hp and 136 Nm of torque. The new Dual VVT-I four-cylinder inline 16-valve DOHC engine can be paired with a 5-speed manual or 4-speed automatic transmission.

Cesar G.B. Miguel
Author
Recent posts