An auto trend is emerging with a glut of releases in both categories. But when you're shopping for a new vehicle, which is the wiser choice: MPV or Crossover?
It's car buying season again, and MPV (multi-purpose vehicles) and crossovers have become popular choices for many consumers. Of course, the question is, which is the better choice? Let's find out!
1. Filipinos now prefer more passengers for the buck
Despite the popularity of subcompacts (chiefly due to their affordable pricing), Filipino consumers have begun to see MPVs and crossovers (or small SUVs) as better options. Car manufacturers are thus plowing in a lot of thought, effort, and resources to market both options more than ever.
Look, for example, at the competition between the Toyota Rush and the Mitsubishi Xpander that have registered good sales between them.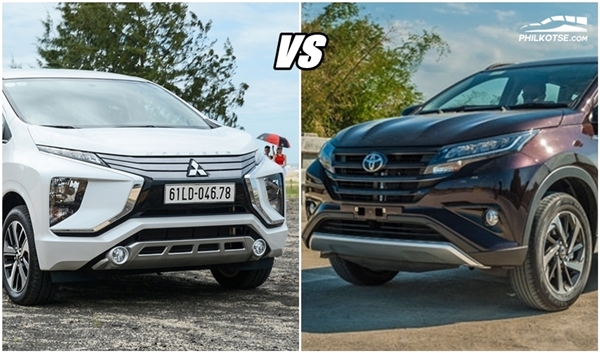 Xpander vs Rush: Which catches your eyes?
MPVs and crossovers are segments of that differ from sedans or SUVs. They have more to offer than the standard sedan or subcompact, making them popular lines for most car brands. Both have advantages and disadvantages. One thing for sure is that these options are primarily made with a DNA for city driving.
2. MPVs and Crossovers: which is which?
For Filipino car buyers, the meaning of MPV and crossover can be confusing. Some brands love to get more prestige by calling their models "crossovers." To most car buyers, hearing the term will pique their interest more than a hybridized car design like an MPV.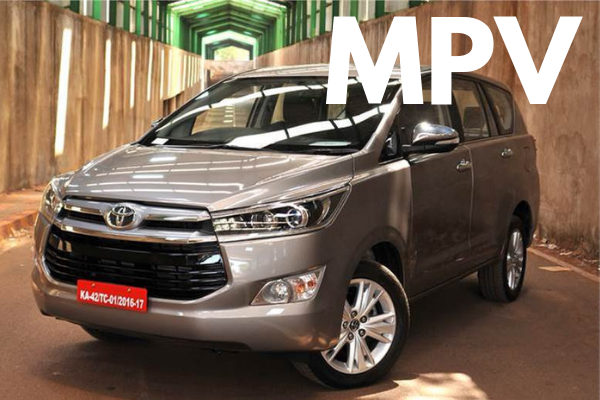 The MPV is the true spiritual successor to the traditional family wagon
There are parameters that prospective car buyers should be familiar with. Compact crossovers are the rage with car buyers who want a mini-SUV. Some brands call their vehicles "crossovers" just because they're larger hatchbacks. You'd be surprised to know that there are subtle differences between them.
MPVs are more defined and cannot be called crossovers, although there is a little tweaking of the design and both types employ a unibody chassis.
>>> Read more: List of the most popular MPVs available in the Philippines
3. MPVs and Crossovers: What are their similarities and differences under the chassis?
Would you believe that both the MPV and crossover use the unibody chassis as a platform? Check out the way the engine is laid out, and how the A, B, C pillars are lined up, too!
Look at the engines that have variable valve timing or are turbocharged, too, especially for a turbo diesel. There are compact, mid-size, and large crossovers with AWD, CVT, or 4WD drive. Smaller crossovers and MPVs will share the same DNA in their design.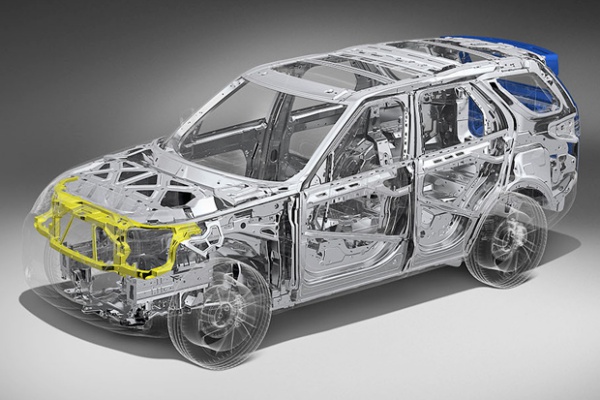 Crossover Utility Vehicle's unibody structure
Other low-cost crossovers get away with a slimmer hatchback body but still maintain a boxy look. More expensive crossovers will have a long nose and a more dynamic, low-ceiling cabin. Examples of these are the CRV, RAV4, X-Trail, CX series, and so forth.
Pseudo crossovers have equipment that is mostly cheap and uninspired. Looking over possible models should be done and avoid getting an MPV "masquerading" as a crossover. MPVs are the easy ones to identify because of their boxy shape with extended and higher A-to-C pillars.
>>> You might like to read: Which car body type is best for you - A Buyer's Guide
4. MPVs vs Crossovers: Choose wisely
Let's break down which criteria we should consider when selecting between an MPV and a crossover:
Price
Performance
Trim
Features
Safety
4.1. MPV
Price
The prices range from affordable to premium depending on the brand. Toyota offers the Avanza and Innova MPV, which have a reasonable layout for the price. Other notables are Kia, Mitsubishi, with Suzuki, Chevrolet, and other Chinese brands just trailing them.
If you desire the most affordable price possible, here we have a range of used MPVs, Toyota Previa 2015 for sale for example, to choose from. 
Performance
Don't expect exceptional performance from affordable options - which are just passable. Consider the mid-size or large options that have better engine performance.
Trim
These would vary from brand to brand with some charging a premium which is justified only if it's worth it!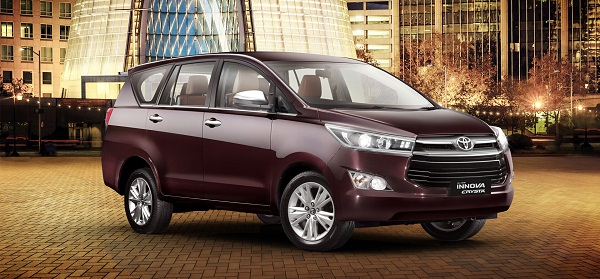 The Toyota Innova has become the best-selling MPV in the Philippine car market
Features
The more premium models come with the best comfort and exterior equipment. Get the lesser ones you just might get the most basic package that ain't much to sneeze at!
Safety
Better and premium models will get the best safety complement. Go lower and you'll get spartan features.
Mitsubishi Xpander (MPV) 2018/2019 Philippines review 
Why choose an MPV (multi-purpose vehicle) for your ride?
The size of most MPVs will range from sub-compact to mid-size that generally have different trims and equipment. Depending on the specific car brand of the model helps to determine the layout and trim levels. MPVs will have more space and configurable seating, too.
>>> Interested in driving an MPV? Refer to our MPV cars for sale list to look for one at affordable price. 
4.2. CROSSOVER
Crossovers are all the rage, and everyone wants a slice of the pie. However, one thing going against them is that they aren't as spacious.
Price
Avoid the cheap subcompact crossovers (they're usually overpriced for what they offer) and instead, pick the compact to mid-sized options which are worth it.
Performance
Real crossovers can handle rougher terrain with their 4WD and AWD drivetrains which pseudo crossovers don't have. Subcompact crossovers are similar to MPVs but have higher ground clearance. Get those with 1.6-liter engines or larger and forget those with small engines.
Trim
Available trim varies with the best brands giving the most bang for the buck! Don't settle for the dirt-cheap ones which will also feel cheap.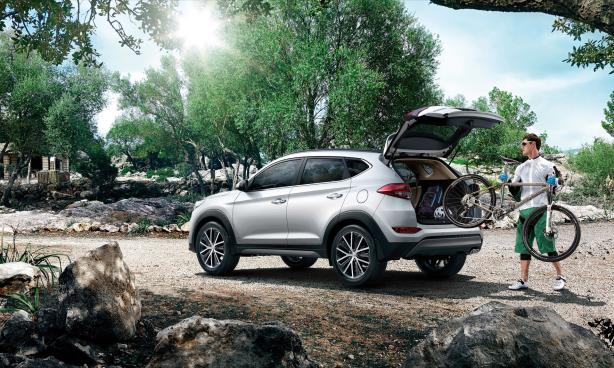 The crossover Hyundai Tucson has grown up significantly when compared to its 1st-gen fellow
Features
Get all the best features with a premium model and don't expect much from cheaper options.
Safety
Safety grades will depend on the brand that offers more equipment as standard and not as extras. Some affordable crossovers have less than acceptable equipment. Select the one with the most standard equipment for the price!
Top 10 New Crossover Cars with Updated Looks, Prices and Specifications in 2019
>>> For further reference: 
Wrapping up
An MPV should be a better choice over a crossover especially in light of the shortcomings of subcompacts. Will it be a "subdued" crossover only by name, or the real deal with all the trimmings? Pseudo or faux subcompact crossovers are okay should there be a budget to consider.
Choosing an MPV means more space. Having more of this with better safety equipment installed will be a definite plus. Premium models generally boast a good ride, though have none of the SUV attributes. Most SUVs have better power plants compared to similar pseudo-subcompact crossovers with smaller engines.
So do you agree with Philkotse.com's observations?


Norjan Ismail Abbas
Author