Bridging the gap between sedans and SUVs.
One of the fastest-growing markets in the Philippines right now is the subcompact crossover segment. It offers more versatile cargo space, an increased ground clearance, and sedan-like ride comfort.    
But there more to that with subcompact crossovers, this type of vehicle is also designed with a unibody frame construction which provides better ride comfort than those SUVs or pickup trucks with a ladder-on-frame chassis. 
So with that being said, we have compiled five of the best subcompact crossovers in the Philippines that you can get in 2021. Prices are included so you can choose depending on your budget.
1. Ford EcoSport (Php 799,000 – Php 1,190,000)
One of the best subcompact crossovers in the Philippines that has been competing in the local market longer than most of its rivals is the Ford EcoSport. The Blue Oval Company introduced this model in the country in 2014.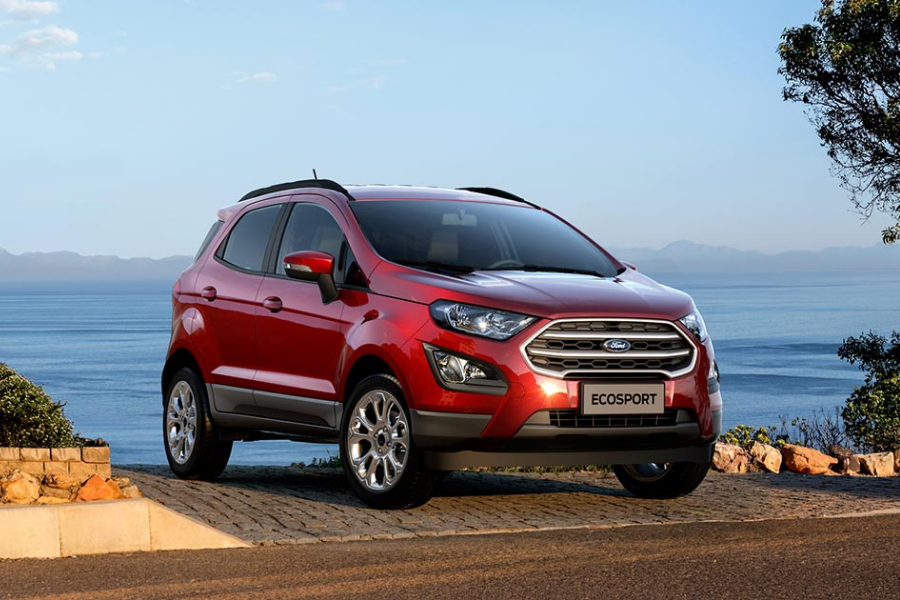 A street smart car
Perhaps the most notable characteristic this subcompact crossover can offer is its efficiency. Under the hood, the vehicle can be paired to the renowned 1.0-liter Eco-Boost gasoline engine which won the International Engine of the Year award for six years straight.
The award-winning engine can deliver 123 hp and 170 Nm of torque, and is coupled to a 6-speed automatic transmission. What this engine offer is fuel efficiency as it is designed with a small displacement, but doesn't compromise on power thanks to its turbocharger.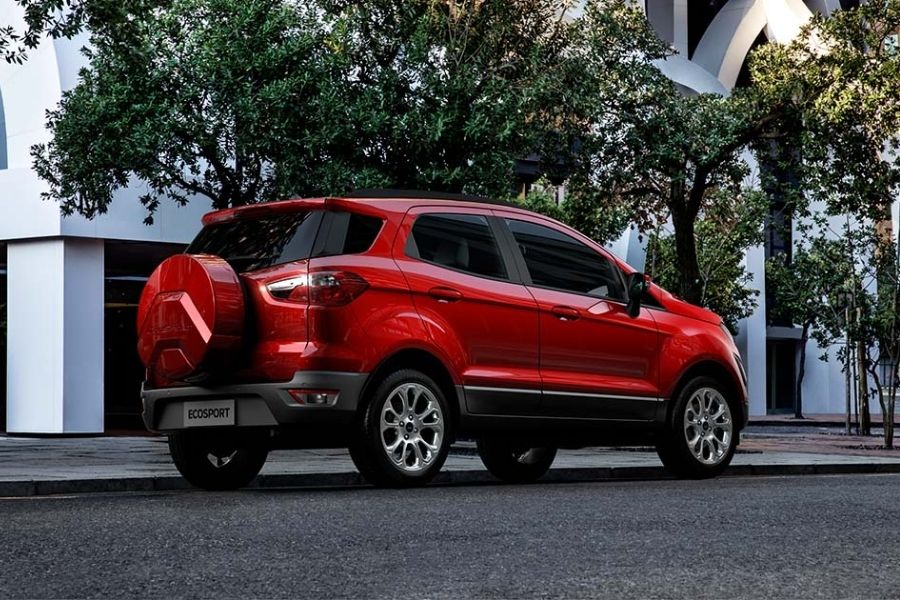 A subcompact crossover worth considering
If you want a slightly larger crossover from the American car brand, Ford Philippines is also offering the Territory compact crossover which was launched in the country last year. 
>>> Read more: SUV prices in the Philippines from 14 most popular brands
2. MG ZS (Php 818,888 – Php 998,888)
The MG ZS is one of the subcompact crossovers that has been gaining positive sales momentum in the Philippine market. This vehicle popularized the MG brand in the country since its local debut in 2018 alongside its compact crossover sibling, the MG RX5.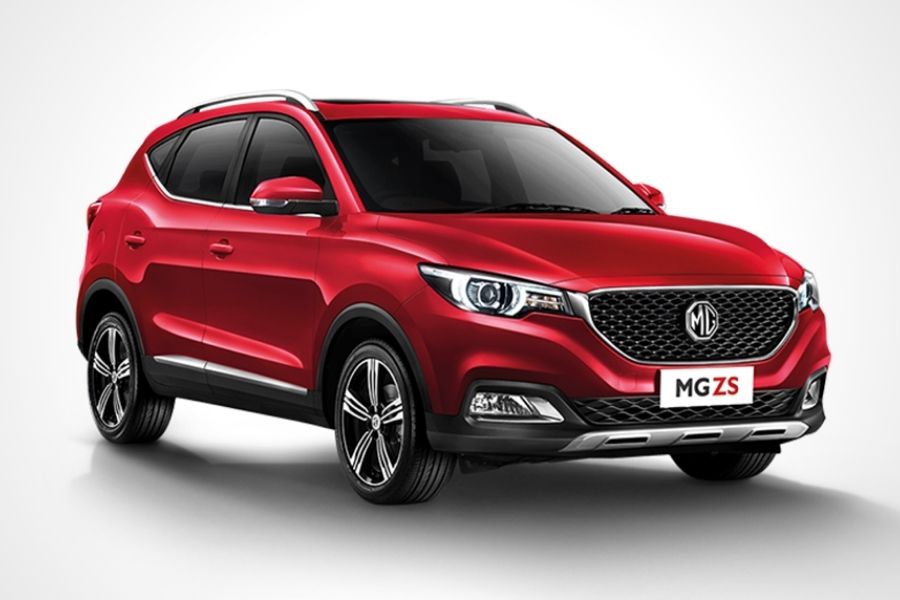 The MG ZS
Inside, the MG ZS is equipped with features that make it more competitive in its segment. Some of these features include an 8-inch infotainment screen with Apple CarPlay, a panoramic sunroof, and a black leather interior available only on the higher-end variants.
Standard to all variants of this model is a 1.5-liter naturally aspirated 4-cylinder gasoline engine that can make 118 hp and 150 Nm of torque. Depending on the variant, the engine can be paired to either a 5-speed manual or a 4-speed automatic transmission.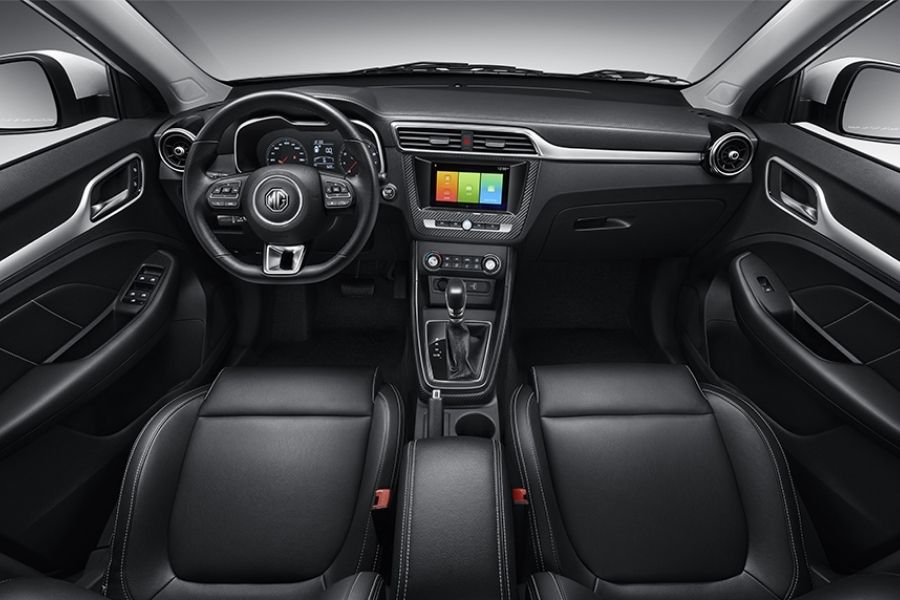 An entry from the British-bred car brand
As for the pricing, MG Philippines is offering the subcompact crossover with a starting price of Php 818,000 for the Style MT variant and goes up to Php 998,888 for the flagship Alpha variant. If you want to opt for the mid-spec variant, then the brand is offering the Style AT variant at Php 868,000.
3. Kia Stonic (Php 735,000 – Php 925,000)
If you are in the market for a budget-friendly subcompact crossover that bears a stylish design, then you might want to consider the Kia Stonic. Kia Philippines is marketing this subcompact crossover mainly to young individuals who are just starting with their respective careers or looking for their first car.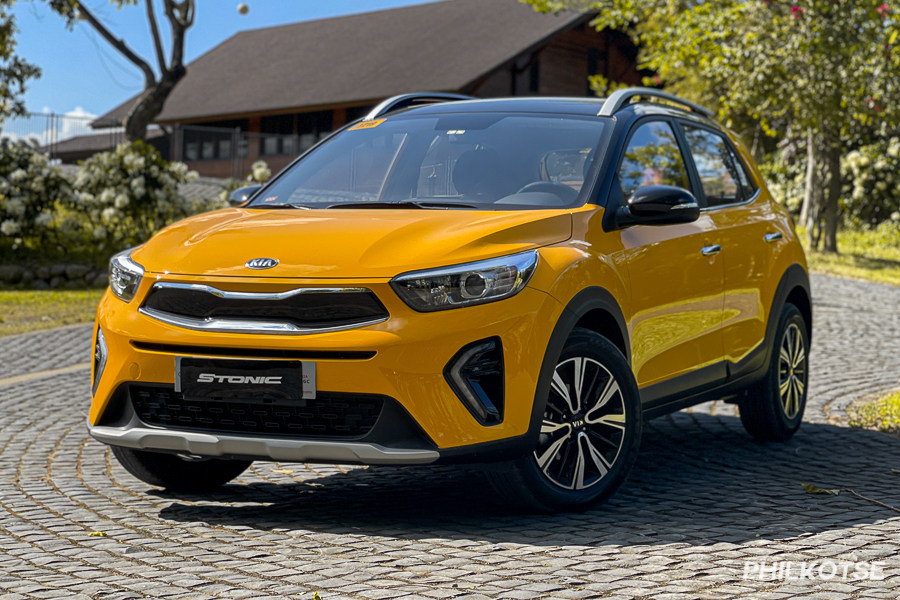 An affordable option in the market
Upfront, the Kia Stonic bears the brand's signature tiger-nose grille complemented with daytime running lights (DRLs). The two-tone body paint scheme also adds flair to the design. It can be finished in prime red, extreme blue, clear white, flash yellow (two-tone), and flame orange (two-tone).
As for the powertrain, this subcompact crossover is powered by a 1.4-liter gasoline engine that is capable of generating 94 hp and 132 Nm of torque. Meanwhile, the variants with a 6-speed automatic transmission can make three more horsepower at 97 hp.
2021 Kia Stonic Quick Drive Review: Future Best-Seller? | Philkotse Philippines
Kia Philippines also has another subcompact crossover in its lineup called the Seltos. It is a more premium option than the Stonic with a starting price of Php 1,098,000. Both subcompact crossovers from the Korean car brand depict a stylish and flashy design that is an eye-candy on the road.
>>> Recommended for you: Top 5 best family minivans in the Philippines in 2021
4. Mazda CX-3 (Php 1,320,000)
The Mazda CX-3 is the smallest model in the Japanese car brand's lineup of crossovers. Entering the local market in 2016, the subcompact crossover comes with a familiar contemporary and premium design that is seen on all Mazda vehicles.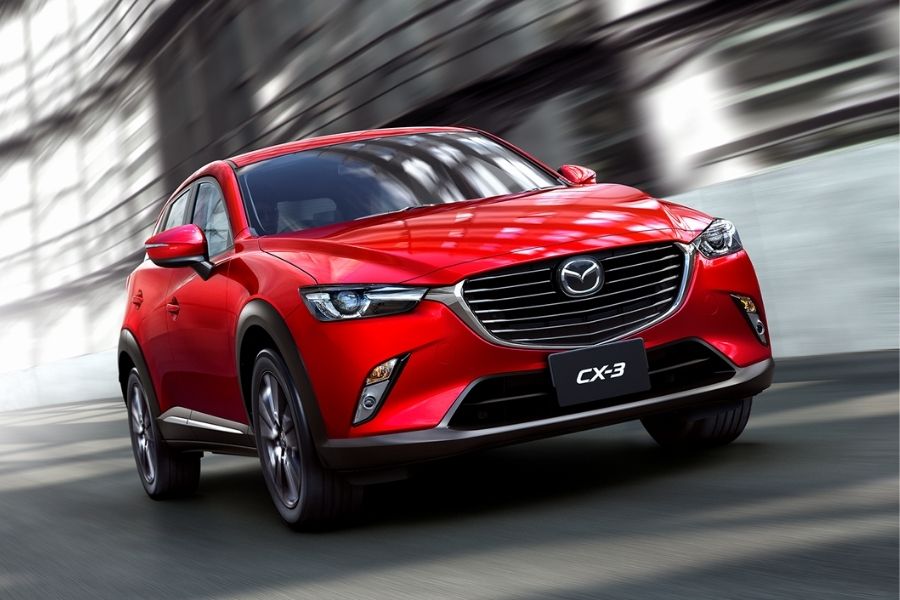 A subcompact compact that offers a premium ownership experience
One of the most notable characteristics of the Mazda CX-3 is its relatively expensive price at Php 1,320,000 for its sole 2.0L SKYACTIV-G FWD Pro variant. When compared to its rival, this model is an expensive subcompact crossover option from a non-luxury car brand.
For the price, you get a black-themed interior with the seats upholstered in fabric. The driver seat gets a 6-way driver manual adjust, while the front passenger comes with a 4-way manual adjust. You also get a free five-year preventive maintenance service (PMS) as part of the brand's after-sales program.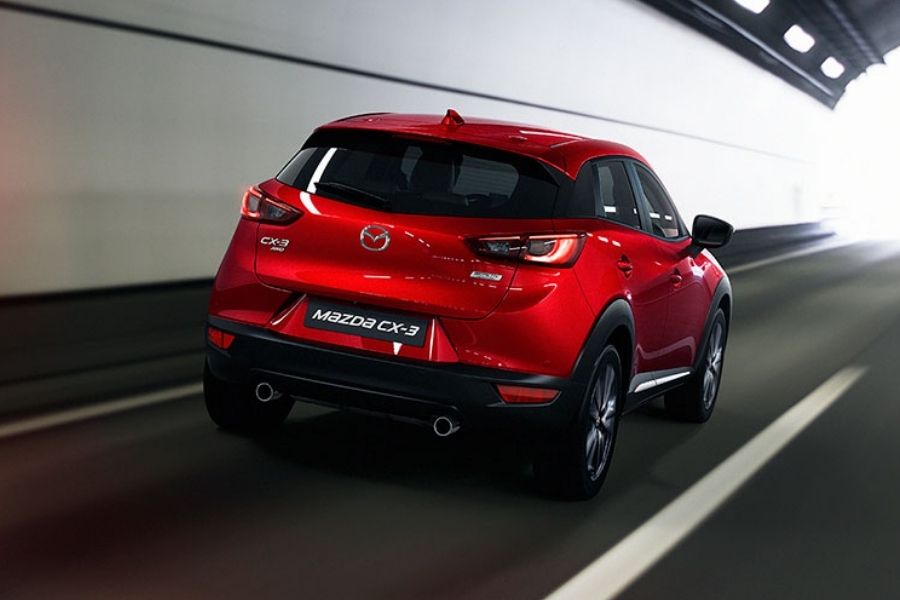 Quality and reliability are some of its attributes
Under the hood, the Mazda CX-3 is powered by a 2.0-liter SKYACTIV-G inline-4 gasoline engine that makes 148 hp and 195 Nm of torque. The engine is paired to a SKYACTIV-Drive 6-speed automatic transmission only which comes with a sport mode.
5. Geely Coolray (Php 978,000 – Php 1,198,000)
Chinese car brand Geely is on the rise in the Philippine market thanks to its subcompact crossover entry, the Coolray. This vehicle helped the brand further expand its business network in the country since its reintroduction in 2019. Considering that this model topped its segment in terms of sales numerous times, it has a shot to be one of the best crossovers in the Philippines.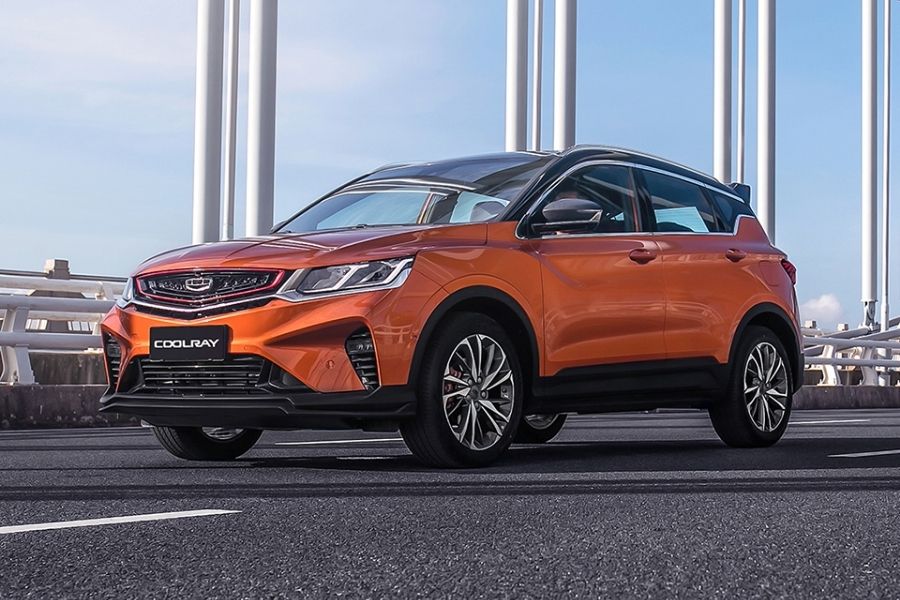 One of the hottest vehicles last 2020
When looking at the spec sheet, you will notice that the Geely Coolray is loaded with features. This gave Filipino car buyers a perspective that not all techy cars should be expensive. Sojitz G Auto Philippines (SGAP), the exclusive distributor of Geely vehicles in the country, offers its subcompact crossover with a base price of Php 978,000 for the Comfort variant, Php 1,088,000 for the Premium variant, Php 1,198,000 for the top-spec Sport variant.
The Chinese subcompact crossover is designed with aggressive character lines that give it its distinctive and aggressive look. Inside, the seats are upholstered with black leather with red stitching which provides an upscale cabin feel. It is also installed with a 10.25-inch infotainment screen paired with a GKUI smart Ecosystem.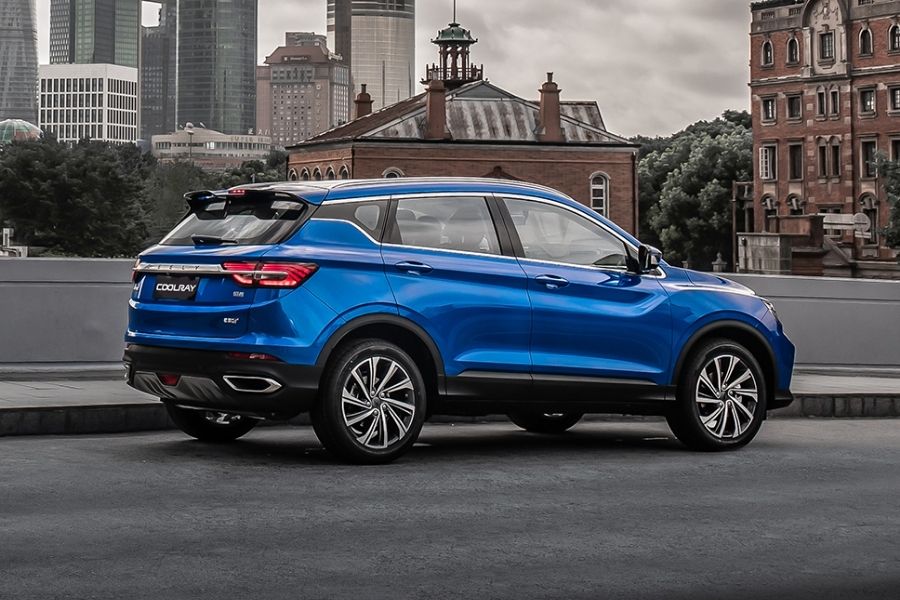 The future of this model is promising
Powering the Geely Coolray is a 1.5-liter 3-cylinder turbocharged gasoline engine that makes 177 hp and 255 Nm of torque. These numbers show that the model is one of the most powerful in its segment numbers-wise. The engine is coupled to a wet dual-clutch transmission (DCT).
If you are willing to go back a few years to save some money, we have crossover options like the Ford Escape 2011 for sale that are also wise choices. 
Visit Philkotse.com for more of the latest in the automotive industry.

Know more about Kia Stonic 2023

The Kia Stonic is a five-seater, subcompact crossover. In the Philippines market, it has four available variants: the Stonic LX 1.4 MT, the LX 1.4 AT, Style Edition 1.4 AT, and the EX 1.4 AT. Currently, Kia Stonic 2023 Philippines price ranging from Php 835,000 to Php 990,000.
Under the hood of all the Stonic trims is a 1.4-liter inline-4 gasoline engine that can make up to 97 horsepower and 132 Nm of torque. It then uses a six-speed automatic torque converter. Only the entry-level LX trim may come with a five-speed manual transmission. The one with the manual has a different engine tune of 94 horsepower.
Size-wise, the Stonic is 4,100mm long, 1,735mm wide, and 1,533mm in height. It also has a wheelbase length of 2,570mm, and a ground clearance of 185mm.
Locally, the Stonic competes against the likes of the Hyundai Venue, MG ZS, Chery Tiggo 2, Ford EcoSport, Geely Coolray, Hyundai Kona, among others.

Rex Sanchez
Author