You can't deny the fact that part of the auto show experience is all about the hot car show models posing right next to your dream cars. Read on to know more about these hottest babes.
Car shows are a celebration of design, engineering and an opportunity to whet our appetites for new cars, new accessories and new tech.
Yes, keep telling yourselves that. More often than not, when I come to car shows, photographers seem to take a lot more pictures of the car show models than the car models themselves! For shame! Now, excuse me while I join Hypocrites Anonymous.
As the old saying goes, "come for the girls, stay for the cars". For the longest time, car companies and ad men (and women!) have recognized that one of the best ways to appeal to a predominantly testosterone-fueled crowd is to herd them in with scantily-clad Pinay sexy models.
Sex sells, that much is true, and today we'll be talking about some of the more popular car show girls in the car show scene. This is the list of yearly updated top 10 hottest car show model in the Philippines with their number of Facebook and Instagram followers.
10. Karen Tuazon
Facebook Followers: 140,000

Instagram Followers: 111,000
Karen Anne Tuazon or Kaye to her close friends is a top-flight print, online and car show model. Her sweet smile and sensuous demeanor hide just an even bigger smile behind it! Her more than 130,000 likes on Facebook alone proves how loved she is by the public.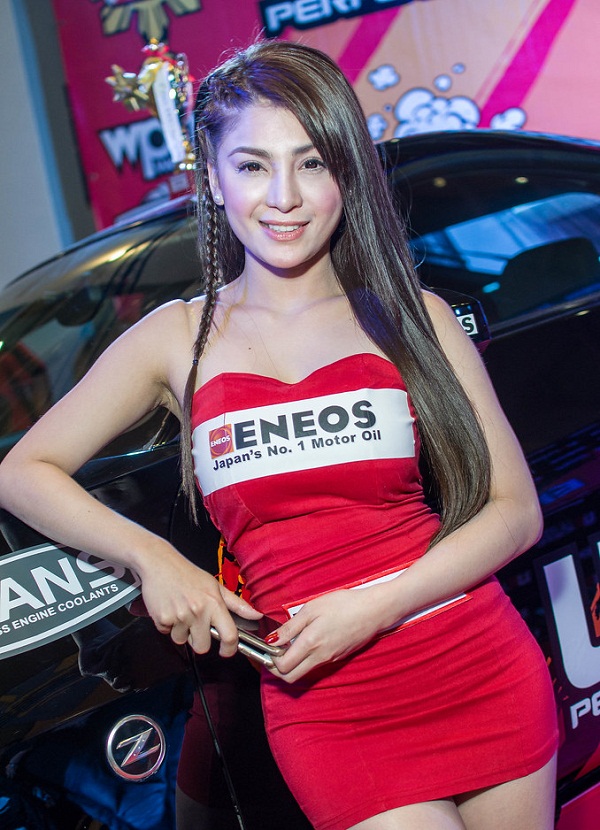 Follow Kaye's army of fans on her official Facebook Fanpage!
9. Miranda Aldana
Facebook Followers: 122,852

Instagram Followers: 73,600
Miranda Aldana is a cover model and car show girl that shows her range by posing for multiple marketing brands not just for sexy poses. Did I tell you that she bakes as well? Yes she prides herself at being a patisserie and bakes delicate pastries in her spare time.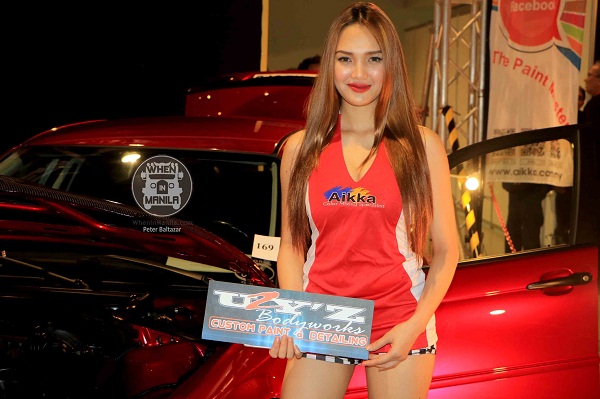 Catch Miranda on IG @mirandaaldana_
8. Tina Kimura
Facebook Followers: 25,080

Instagram Followers: 113,000
Model, cosplayer, entrepreneur, foodie? Tina Kimura not only fulfills your Japanese fantasies you crazy fan-boys you, she also makes sure you have enough vitamins to last the day and comfort food with her menu of home-cooked meals. Really, what more can you ask for? Cool Pinay car model!!!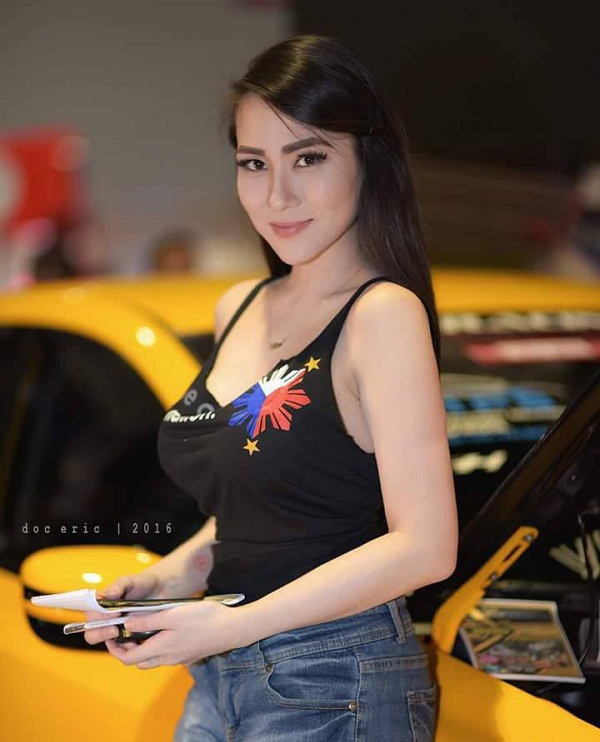 Fill your eyes @tina_kimura and your tummy @tinascomfortfood
>>> You might like to read: [10+ images] The Hottest Car show girls at MIAS 2019
7. Joycee Castro
Facebook Followers: 25,080

Instagram Followers: 126,601
Art is beauty and vice versa, and no one personifies that more than Joycee Castro. A staple at car shows and events, Joycee not only enjoys these shows as she is a famous Pinay car model, she is also a Clinical Supervisor at a well-known dermatology clinic and tattoo artist!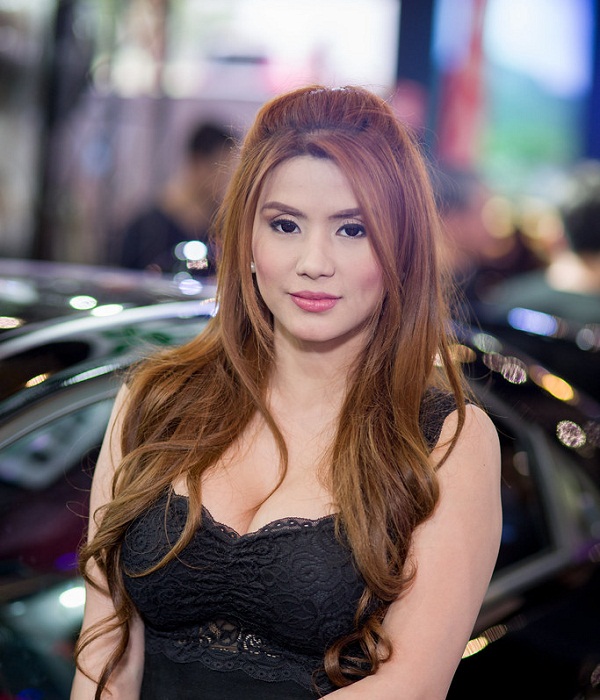 Can the Doctor see me now? Well, not exactly check out her IG @joycee.castro
6. Marline Capones
Facebook Followers: 105,538

Instagram Followers: 272,000
Marline is a self-described fitness and island girl. Her IG account is filled with her adventures in the great outdoors as well as gym instructional videos and tutorials. If you start to feel low on energy and need a quick perk up, Marline is up to the task to liven up your day for sure!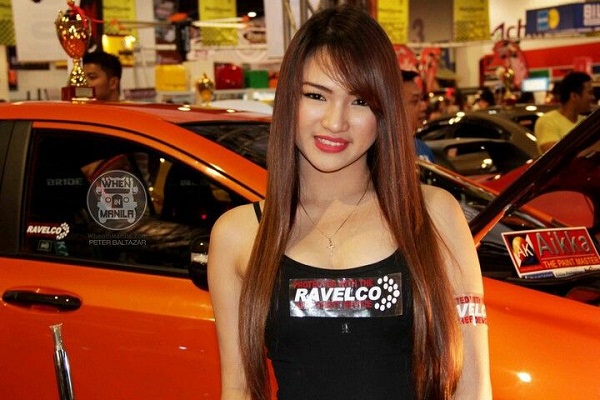 Check out Marline's workout routines at @marlinecapones
5. Haiza Madrid
Facebook Followers: 53,000

Instagram Followers: 119,000
Haiza Madrid is an aspiring actress and model that loves doing car shows and if you are a regular patron of these events you should recognize her right away! She had her first major acting gig in the lead role for the iWantTV movie Hush which released earlier this year.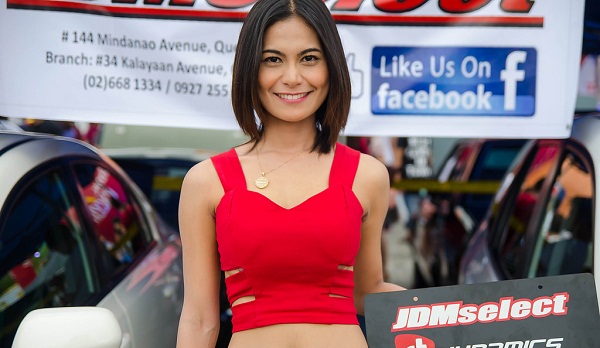 Catch exclusive BTS video from Hush straight from the Haiza Madrid Youtube Channel!
4. Cyndi Garcia
Facebook Followers: 270,641

Instagram Followers: 341,000
A bonafide professional model and Instagram star, Cyndi Garcia's motto in life is "Set your goals high and don't stop till you get there." and it shows in her work ethic as she is a staple Pinay car model, car-meets and more!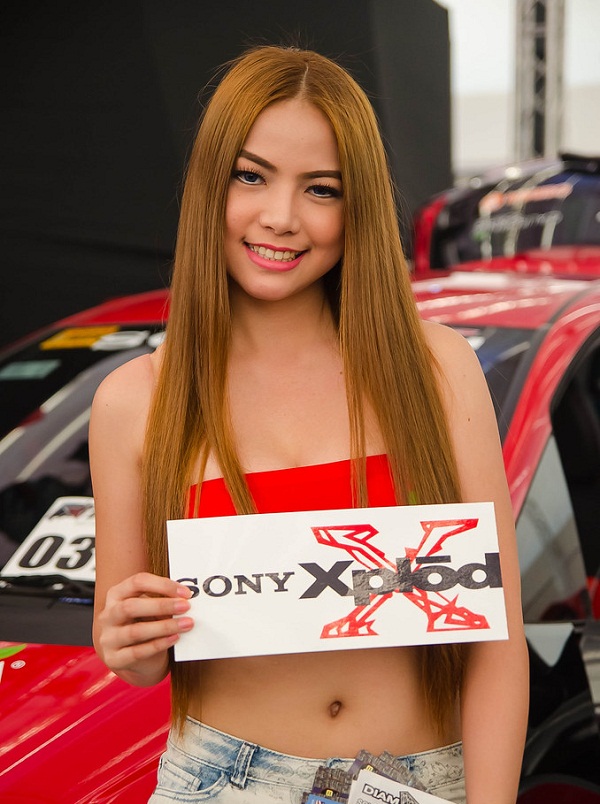 Be part of Cyndi Garcia's 340,000 IG followers at @cyndi_garcia
>>> Also check: [10+ images] The ladies of Shanghai Auto Show 2019
3. Kristine Santamena
Facebook Followers: 617,000

Instagram Followers:187,000
Apart from car shows and modeling gigs, Kristine Santamena is one of the most fun people you can ever meet, with over 65,000 followers her Youtube Channel. You can catch her kooky antics almost every day as she plays your favorite video games.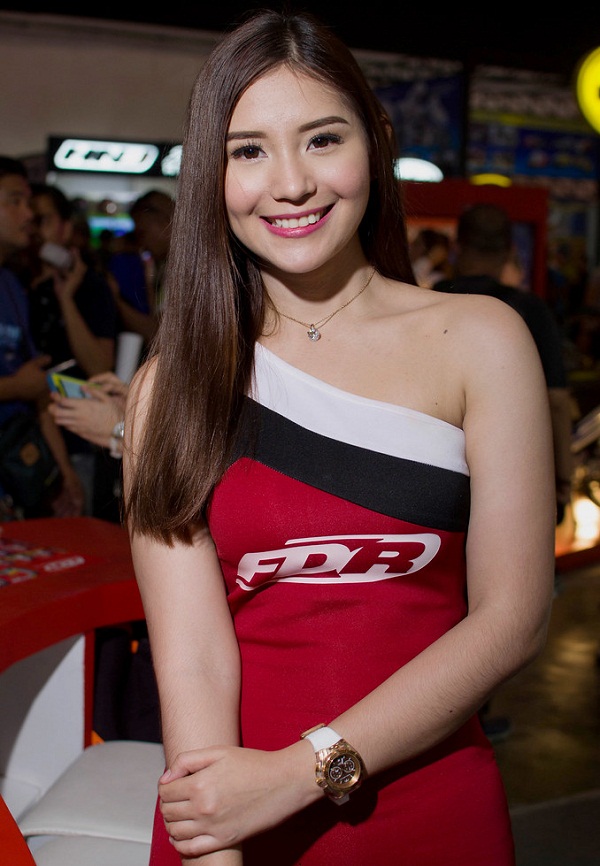 Kristine Santamena has her own Lets Play channel on Youtube! Catch her on the Kristine Santamera Channel
2. Yassi Benitez
Facebook Followers: 412,665

Instagram Followers: 332,000
Right off the bat, we have Yassi Benitez, a professional model, and entrepreneur. She works hard for her money as she proudly states that she is her family's sole bread-winner. Make sure you follow her Instagram and catch her on her next appearances!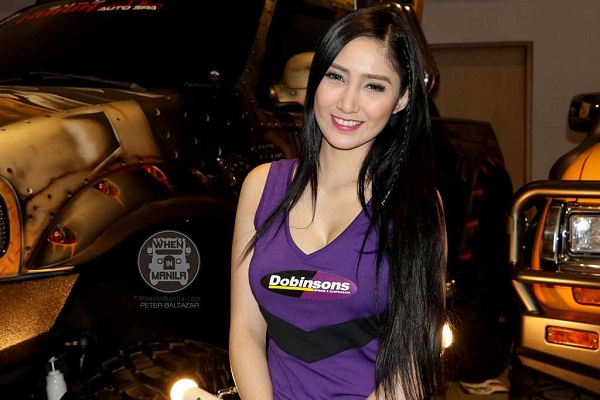 Follow Yassi Benitez on IG @yassibenitez
1. Asia Gomez
Instagram Followers: 331,000
Finally, we have the incomparable Asia Gomez. Where else can you find someone who poses for car shows and is a gourmet chef? She appreciates her private life but doesn't be shy to drop her IG a like!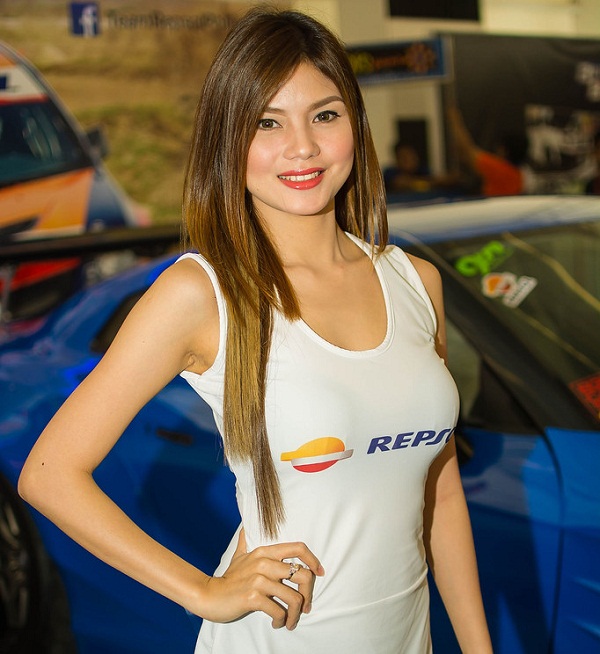 You can find Asia on IG @iamsweetmarie
So there you have it, folks! I knew I said this was going to be a top 10 list, but I love you guys so much that I added another one for good measure.
>>> Follow us for in-depth & latest features auto news.


Roy Robles
Author