Here's our top 5 picks for the most interesting cars at the up-coming Motor Show in Tokyo this weekend.
Tokyo Auto Show 2019: Open to a bright future
To be held from October 21 to November 4 at the Tokyo Big Sight located in Tokyo Waterfront City. Organized by the Japan Automobile Manufacturers Association, this year's theme will convey the manufacturer's collective view of the future. Particularly, how they think the future of mobility is.
How it looks like and how it gets its power. While countless other car shows have done that in the past, the JAMA's theme for the future will the open-ended in scope. This is reflected in this year's theme; "Open Future." Check out its logo!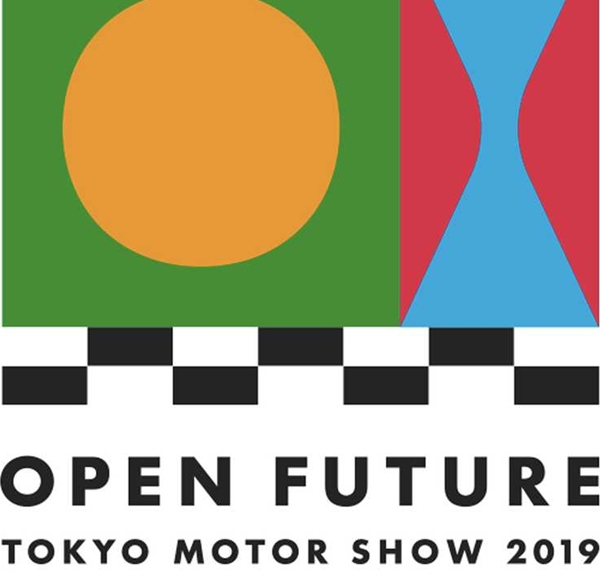 Official logo of this year's motor show in Tokyo looks colorful and simple. Like a battle flag
Under that theme, the 46th Motor Show in Tokyo will have a number of programs, activities, and events. While those will undoubtedly fun, you came here to whet your thirst for something specific; the cars. More specifically, the one that will be displayed at the event. Here are our top five picks.
The 46th TOKYO MOTOR SHOW 2019 PR MOVIE
1. Mazda EV 2020
While we don't know what it's production model's going to be called, we're really excited about the upcoming Mazda EV. It's a first for the company and it will mark the return of the Rotary engine. While the said rotary won't be something like one the RX series of high-performance cars but instead as a range extender.
This new Mazda EV will be an SUV. It will be powered by a 140-horsepower motor and power for that motor is stored in a 35.5 kWh lithium-ion battery.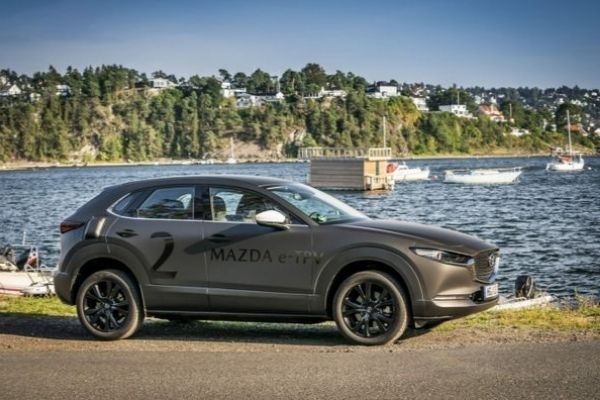 While it was tested on the CX-30, the Mazda EV will be a totally different vehicle
2. Toyota BEV
Like most of the vehicles on this list, this Toyota made battery electric vehicle or BEV is tiny and cute. It's also ready for production. Toyota design this vehicle to be ideal for city driving especially for those a bit advanced in aging.
And Japan has a lot of aging folks who need mobility as much as a young professional. We say that its ideal for the city because it can only reach a top speed of 60 km/h and a range of 100 kilometers in a single charge.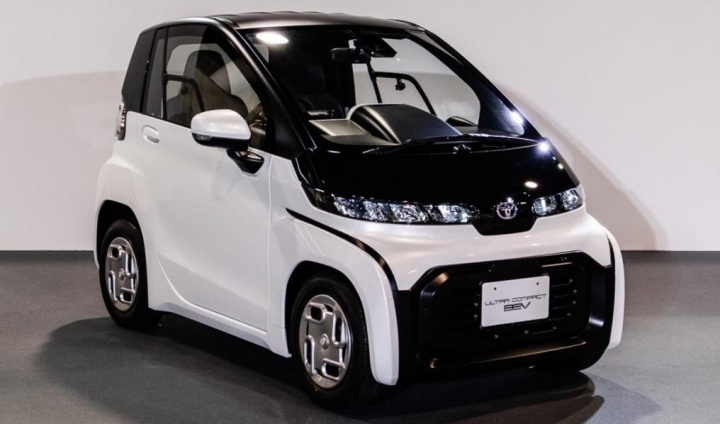 It's cute and diminutive. A trusty vehicle that can cut down on your travel time. If you're in the city
3. Toyota Copen GR Sport
With this Kei car, Toyota shows that it's a company that hasn't forgotten the more fun elements of their brand. The Cope GR Concept is made by Copen, a subsidiary of Daihatsu and was built with driver focus in mind. Under the hood, it packs a small 660 cc three-cylinder engine that can make around 61 horsepower and 92 Nm.
While you might scoff at the thought of a sub-1-liter "driver's car" the Copen GR Sport only weighs around 900 kg, is rear-wheel drive, has a limited-slip differential and can come in a 5-speed manual.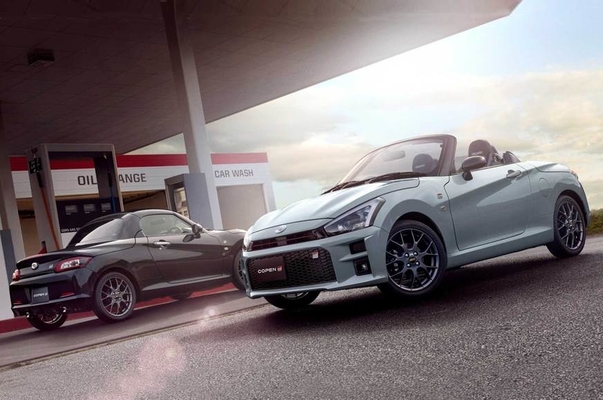 Small yet packed with performance
4. Subaru Levorg 2020
As we've reported in an earlier news article about Subaru Levorg, the all-new next-gen Subaru Levorg is more streamlined and it will come with a lot of new driver-assist features. We can also expect the new version of the Subaru Eyesight to feature some sort of new feature or features pertaining to autonomous driving. Maybe.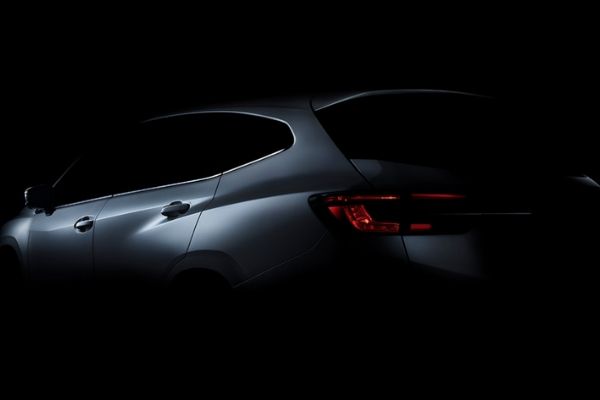 2020 Subaru Levorg is more streamlined and it will come with a lot of new driver-assist features
5. Toyota 86 2020
Another currently available model that will be getting a new generation version is the beloved Toyota 86. This one, however, will be close in terms of looks with the 1st generation GT86 but might already be using Toyota's TNGA platform.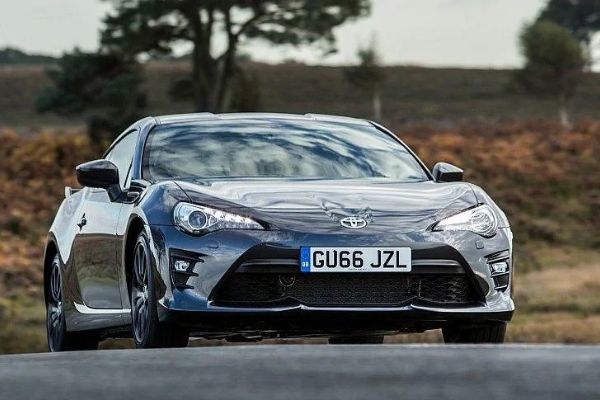 They say it will look the same but if it's using the TNGA platform, it will certainly ride differently
Motor Show in Tokyo 2019: We're excited
We are sure that there are a lot of other cars that will be introduced during the show. As of now though, these five are among the confirmed ones that we really like. So if you're excited to learn more about new Japanese cars, production models or otherwise, keep yourself updated here on Philkotse.com for our take on the event.
TOKYO MOTOR SHOW 2019 press-day LiveStream

Know more about Toyota

For the local market, Toyota Philippines offers 22 car models. The most affordable of these is the Toyota Wigo hatchback. Toyota also has three sedan models namely the Vios, the Corolla Altis, and the Camry. It then has one entry to the pickup truck segment, the Hilux. For coupes, Toyota Philippines offers two models: the GT 86 and the Supra. The Toyota local SUV segment has four models. These include the Fortuner, Land Cruiser, and Land Cruiser Prado. The Toyota MPV segment for the Philippines has three models: the Avanza, Rush, and the Innova. Then there are two Toyota vans in the Philippine market: the Hiace and the Hiace Super Grandia. For hatchbacks, there's the Wigo, the GR Yaris, Prius, and the Yaris, while the minivan segment then has the Alphard. And lastly, the crossovers sold by Toyota include the Corolla Cross, and the RAV4.
Here at Philkotse.com, we provide the complete Toyota Philippines Price list for 2023, which we update on a monthly basis. Besides that, we also list the latest and hottest car promos ranging from low monthly amortizations, cash discounts, and low downpayments.
For more information about the Toyota Philippines price list for 2023, as well other details regarding the brand, continue below.

Cesar G.B. Miguel
Author