PHEVs and EVs are changing the landscape of the auto world!
Why should you be in the know about PHEVs and EVs from 2019 to 2020? For one thing, there is a PHEV and EV car war brewing on the horizon. We might have to wait a while though they will spill over to our shore anytime we've just had to wait.
Many would be familiar with Tesla and its line-up, though there's a lot more PHEVs and EVs that are hitting the markets as "Tesla Killers" which is interesting to note!
If you're curious to know about what makes them rather competitive as PHEVs and EVs, are these tech specs that make them excellent choices. Such Euro luminaries like Porsche, Volvo, Audi, Mercedes, Jaguar, Bavarian Motor Works (BMW) are in deep to get these cars off the ground soon.
What to expect: 
They offer luxurious options that are Euro lux to the max. Better than Asian counterparts that are world-class comfort.
The PHEV and EV range is excellent and is an industry standard that is set to outperform Tesla.
Modern technologies and relevant upgrades to their combustion engine are better with hybrid and EV cars.
PHEVs and EVs that are from this Euro car makers will cost a bit, but they are worth it. Now, here are the EVs and PHEVs that come in this list.
>>> Also expect to welcome top 11 upcoming cars 2020 in the Philippines.
1. Tesla Model Y 2020
Kilowatt-hour: 75
Range: 280 to 300 miles
To be sold:  Late 2020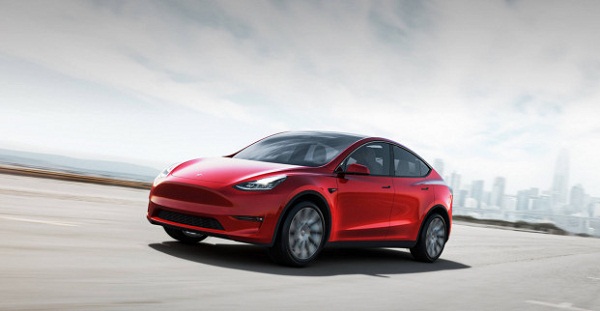 Tesla Model Y: A new crossover hatchback
Tesla's crossover hatchback that has room for up to seven passengers inside. It is a bit bigger than the Model 3 sparing a few inches longer with higher seats and bigger headroom.
Get it in late 2020 with 230 miles per full charge that is for the standard range option. This Tesla model is aimed to dominate and continue the momentum of the Model 3 sedan. 
2. BMW iX3 2020
Kilowatt-hour: 70
Range: N/A
To be sold: Late 2020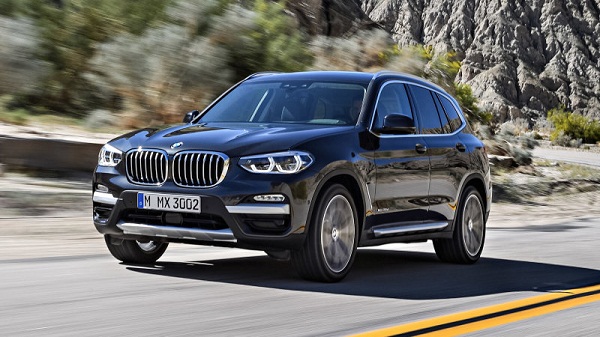 BMW iX3 will enter the market late 2020
It is based on the X3 small crossover that is a gasoline variant, but it won't be built in Europe instead it will be made in China. This comes off late when earlier electric models of the line have been introduced already. Looks like a standard car though it is an EV.
>>> You might like to check out: The future of the BMW I-series: Updated news about BMW i3, BMW i8 & more.
3. 2020 Mercedes-Benz EQC 400
Kilowatt-hour: 80
Range: Estimated at 220 miles
To be sold: 2020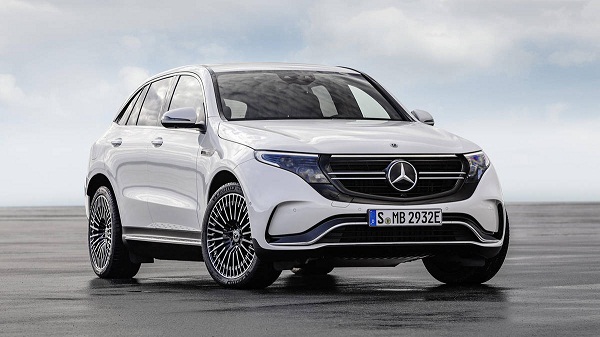 The first electric vehicle from Mercedes Benz
Looks just like its gas-engine equipped twin that makes it an excellent option, if an electric car is desired. It comes with the Mercedes marquee that longtime Mercedes owners who're are going green would get. Improvements include an updated dash with a 10.3-inch infotainment touchscreen.
Noteworthy is the 0-60 mph in 4.9 seconds flat without a hitch. Though the smaller battery can be a source of nitpicking. It has a good range with an extended range if there are charging networks.
>>> Kindly refer to our Mercedes Benz for sale list to look for more models in the PH. 
4. Audi e-Tron Quattro
Kilowatt-hour: 70
Range: N/A (Maybe 220 miles)
To be sold: Late 2020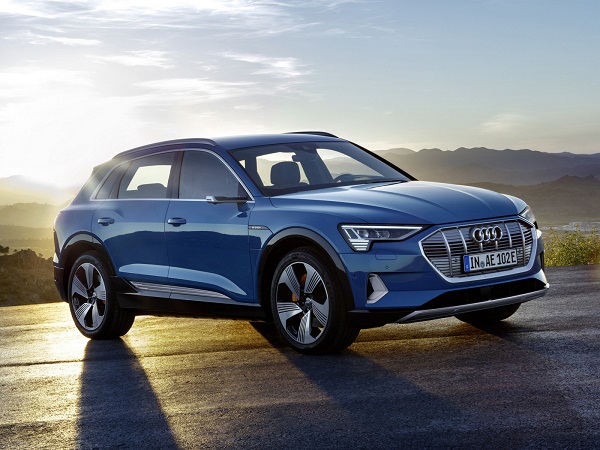 Another Audi electric car: Audi e-Tron Quattro
This crossover that comes in between the Q5 and Q7 which is larger than the Model Y but smaller compared to the Model X. Anyone familiar with the excellence of Audi should know this EV crossover is quieter and accelerates faster.
5. Jaguar I-Pace SUV
Kilowatt-hour: 90
Range: 234 miles
To be sold: Available in North America, Europe, China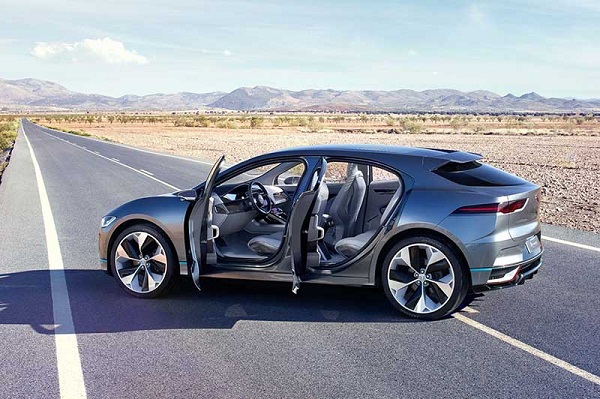 Jaguar's electric crossover has much to be looked forward to and with big wheels, high-beltline, low roof profile, with shorter overhangs that are very modern. Improved handling comes with this crossover and seats about five comfortably too. The touchscreen is not as efficient as Teslas though. Overall a good crossover choice.
6. 2019 Tesla Model X
Kilowatt-hour: 100
Range: 289 to 295 miles
To be sold: Available in North America, Europe, China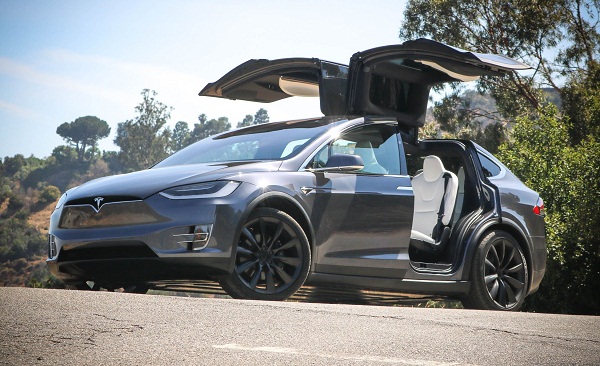 2019 Tesla Model X is expensive compared to its rivals
This another of Tesla's EVs that are the object of Tesla killers that are vying for the top spot! Designed with falcon wing doors, monopost seats, horizontal and vertical view equipped windshield that is innovative. Though it comes at a price which is expensive to boot when rivals are selling cheaper EV crossovers.
7. Porsche Taycan 2020
Kilowatt-hour: N/A
Range: 310 miles
To be sold: 2020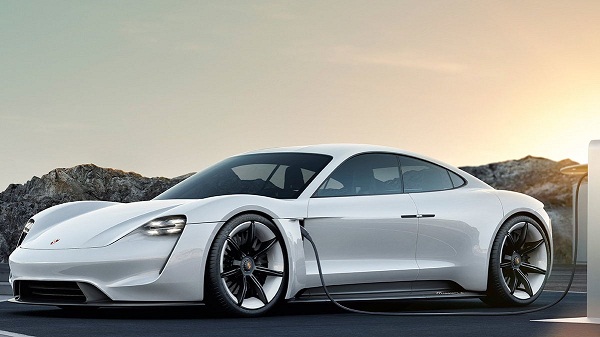 Porsche Taycan EV 2020 will peak at 155 mph
Get this fully electric sports car concept that has very electrifying stats that make it remarkable. It proves that full EV cars can compete just like their petrol cousins. It hits 100 km an hour in 3.5 seconds with 200 km/h at 12 seconds or under! All with an extended range of 310 miles. This is the only EV sports car that's on the list.
>>> Read more: Porsche Taycan EV 2020: Here is what to know
8. 2020 Volvo XC40 electric
Kilowatt-hour: 78
Range: 275
To be sold: N/A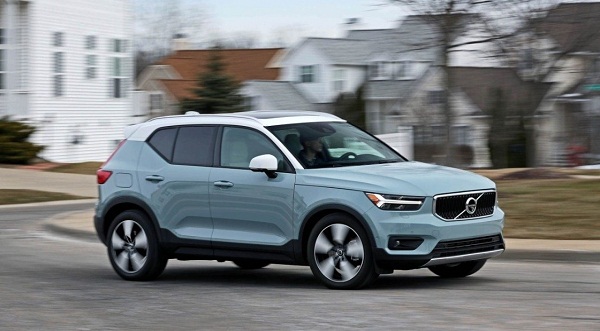 Volvo XC40 electric will hit the roads in 2020
Volvo is gunning for the Tesla model 3 and with a similar style to the Polestar 2 EV coming soon. As an EV it is readied to compete against the Tesla Model 3, just like the others. Keep in mind this electric crossover will also bang against similar cars from other euro brands.
Wrapping up!
The Tesla Model 3 holds the seat in the mid-sized sedan car category with EVs and PHEVs that will enter the EV arena in 2019 to 2020. The Tesla killers are lining up to take a shot at it! Most of the cars on this list are either SUVs, crossovers, or sedans that are either hybrids or fully electric.
All these cars are European brands that are more luxurious than Asian brands. Amongst them, Tesla holds the distinction as the sole American made an electric car which has outsold big name makers in Europe. It may cost more to get a Euro PHEV or EV, they are mostly luxury models, not entry level.
These PHEV and EV cars have different tech specs that are within good range or not. This is going to be a landmark year for PHEVs and EVs that will be significant, to say the least! Will your favorite top the list or not?


Norjan Ismail Abbas
Author
Recent posts