The future of the BMW I-series: Updated news about BMW i3, BMW i8 & more
BMW has revealed what's in store for the future of their I-series of vehicles.
BMW hasn't had quite the stirring new news as of late. When concerning the I-series of cars however, a recent statement by BMW can shed some light as to what these German engineers are working on for the future. But for our dear Philkotse.com readers who aren't familiar with what the "i-series" even is, here's a short refresher.
The BMW I or I-series is a sub-brand of BMW which was founded in 2011. Its primary concern is to design, manufacture and produce a line of electric vehicles. Way back when it was still called "Project I", BMW came up with a three-phase timeline to which the project will follow.
First was the Mini E demo, then the testing of the BMW ActiveE all-electric vehicle which was based on the BMW 1 Series coupe, and then finally; the development of the i3 and the i8, all of which were electric.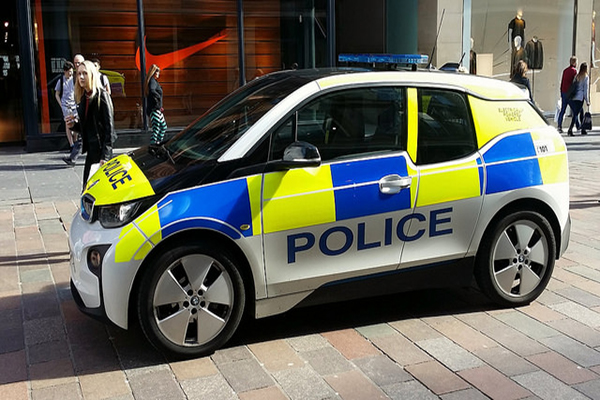 The BMW i3 can be used in a myriad of applications such as a law enforcement vehicle
When all of that was done, BMW then announced that "Project I" become a new sub-brand called BMW I whose vehicles were sold totally separate from other BMW models and sub brands like the Mini. The first models of the BMW I were the i3 and the i8, the latter of which is a plug-in hybrid.
In the coming years since their launch, however, the BMW I series of cars didn't enjoy much success because of the low range. That however slowly changed in the advent of higher capacity batteries. The i3 was the real go-getter of the I-series with its revolutionary design which made the car's body to use carbon fiber.
>>> Read related post: 2018 BMW i3 close to 290km of range
 But enough of that! Let's talk about what's coming!
What BMW has confirmed for the I-Series is an upcoming i4 saloon which is expected by 2020. A concept has been revealed already at the 2017 Frankfurt Motor Show.
BMW says that the i4's lithium-ion batteries will be able to reach 435 miles of range which is more than what the Tesla Model 3 and the Nissan Leaf can offer. Apart from the i4 however, BMW also says that they are developing another model due in 2021 and not much is known about it.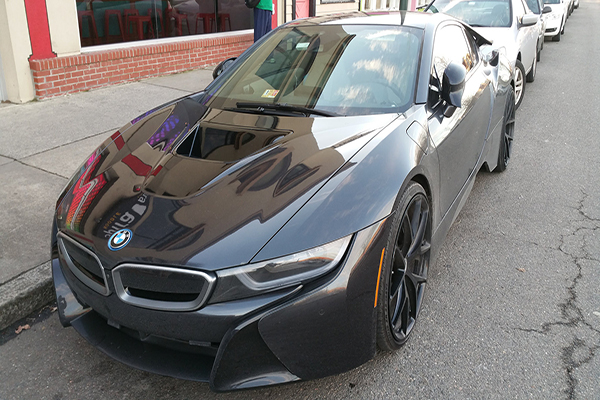 The BMW i8, a hybrid vehicle with supercar looks and performance
A more exciting future prospect for the company, however, is their continued production and development of a hybrid supercar since 2014. The i8 as it has been called is powered by a 1.5 turbo three-cylinder engine borrowed from the Mini Cooper. It is mid-engined and looks futuristic. 
What's totally new however is the rumored ix3 which is the BMW x3 but powered by an electric motor. According to BMW, it will not replace the i3 in any way as this will be a totally new model with totally new technologies attached to it.
To be released next year, the ix3 was conceived as BMW says that there is a sizable demand from customers to electrify their current stable of "normal" cars to which they also say might become the future for the rest of their offered models.
We are excited to hear that more and more companies and developing with thoughts for a more sustainable future. Some of you folks might not like it but let us tell you' electric cars can be fun especially because of their monstrous torque figures.
>>> Follow our  BMW Philippines price list to keep updated with the latest pricing of more BMW models and variants.
Author
Cesar learned how to drive a car years before he got his license. Today, he's still looking for that perfect '90s Japanese coupe to drive into the sunset while listening to Crazy Little Love by Nuage. Also has a thing for badass off-road vehicles and weird engine swaps.