Toyota and Suzuki forms alliance to share technologies to provide more accessibility for their future electric, hybrid, and standard vehicles
As we all know, there are a lot of emerging technologies coming out today in the automotive industry. There are fully electric powered vehicles, which despite not quite an exactly new technology, only gained traction in the current decade.
There are the hybrid vehicles, powered both by electric motors and a combustion engine to achieve more mileage, less fuel consumption and are therefore more fuel efficient.
>>> Also check out: Toyota invests over $1 billion into the Toyota RAV4 2019's production
For companies like Toyota and Suzuki however, developing and advancing further in these relatively new automotive technologies are most certainly be met with gargantuan challenges.
After all, these two companies that we know so well have been and are still focusing their own respective resources and manpower into producing combustion powered cars for a long time.
It cannot be doubted however that both Toyota and Suzuki each have their own to place onto the table that is the future of the automobile industry.
And as such, it was announced by a press released a few days ago, that they've decided to do some of those together, hand in hand, buddy-buddy. That's right; a Toyota-Suzuki alliance.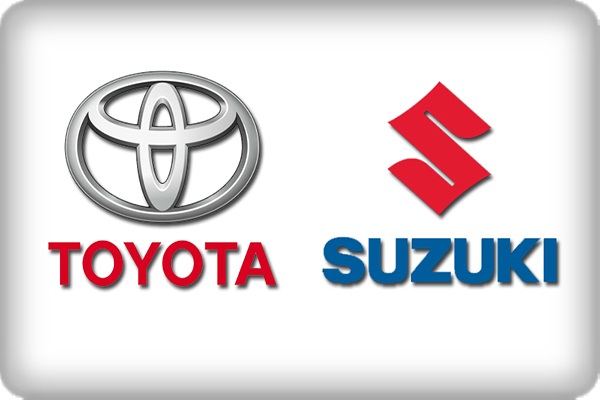 Not exactly a merger as the two companies will still engage in friendly competition
Now, this Toyota-Suzuki alliance wasn't exactly decided in a day mind you because as some of you may well know, the two automotive giants have had a memorandum of understanding towards a business partnership which came into the light back in 2017. So what exactly does this partnership entail? What does it mean for consumers like us?
Toyota and Suzuki each have their own strengths. Toyota is well known for their electrification technologies as shown by the success of their Prius line of vehicles. Suzuki, on the other hand, is quite successful in delivering compact yet comfortable cars.
This is in line with their intention to further grow the popularity of electric and hybrid vehicles. Another thing is that the Toyota-Suzuki partnership will jointly develop a number of new vehicles and technologies, some for the global market and some for specific locations like.
As to the details of the agreement itself, it has been revealed that one of the items listed there that will greatly impact the Philippine automotive market is that Toyota will be set to provide its Toyota Hybrid System or THS to Suzuki. Other details include:
Electrification of two Toyota platforms (RAV4, Corolla) to be sold by Suzuki in Europe.
Spreading hybrid vehicle systems in the India region
Supplying Toyota with two Suzuki platforms (Ciaz and Ertiga) to be sold in India
Toyota to borrow new small engines from Suzuki for the European market
Supplying Toyota with five Suzuki platforms (Ertiga, Vitara, Ciaz, Brezza, and the Baleno) for the African Market.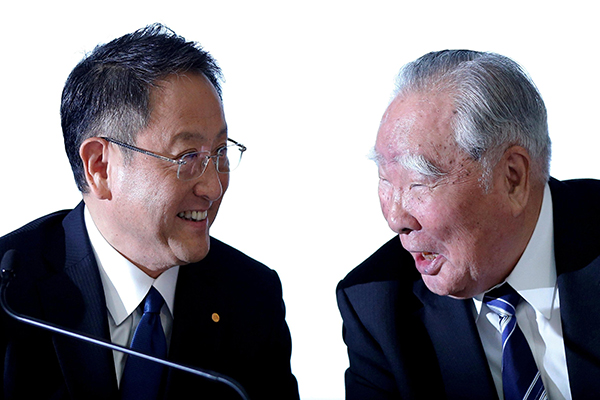 Jolly cooperation!
Despite the partnership, however, Toyota and Suzuki will still be free to compete with each other and the partnership is overall, a move to realize new technologies and popularize those for a sustainable future. 
We are sure that those aren't the entirety of what has been agreed upon and it is of certainty that more is still to come. For one thing, it's been speculated that these two companies will develop a new MPV which sadly will only be released in India. But we can never know for sure, can we? Southeast Asia in the future maybe?


Cesar G.B. Miguel
Author