2018 Toyota Camry and next-gen Mazda will be equipped with a connected-car infotainment system.
Toyota has recently teamed up with Mazda to develop better creations for its future models. One of the first fruits of their labor is an innovative infotainment system underpinning.
Prior to this, the Japanese car giant Toyota did the grunt work on this next-generation platform before partnering with Mazda to help streamline the process.  
>>> If Toyota's transparent pillars that will not obscure the view when you're making a sharp right or left turn becomes a reality, it would be super cool. Click to find out.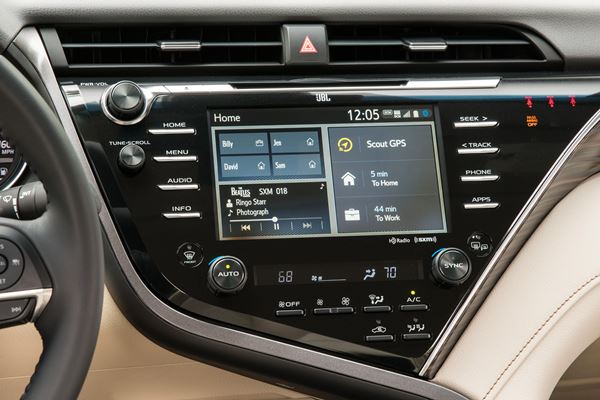 Toyota and Mazda to partner on a new infotainment system
However, bear in mind the co-developed system doesn't refer to the complete infotainment system that will work for you and your car in the future. This is only a common infotainment underpinning. Mazda's variant will assuredly appear different, and each automaker will take charge of developing its own apps and features separately that will live in their respective cars. Both yet-to-be-named systems will handle music and video, car navigation and a cellular network connection.
According to sources, Toyota first made the open-source Linux operating system, but it then brought in Mazda for a highly centralized manufacturing process due to the lack of software developers in Japan.
>>> Mazda will unveil a rotary-powered sports coupe dubbed the RX-9 at the Tokyo Motor Show this October. Click here for more details.
2014 / 2015 Mazda3 MazdaConnect Infotainment Review
Toyota is said to make the new infotainment's first reach the public as early as this year in the US. The new system will be fitted as standard on the 2018 Toyota Camry. Then, the automaker also eyes making the updated system standard in all vehicles sold in China, Japan, and US by 2020.
Meanwhile, the shared control platform will land in upgraded Mazda Connect in-car infotainment system that is believed to debut in the new Mazda 3 soon.
>>> View more: Next-gen automated driving features to appear in Toyota cars by 2020