Does it stay true to the BMW 3er formula that we have come to love?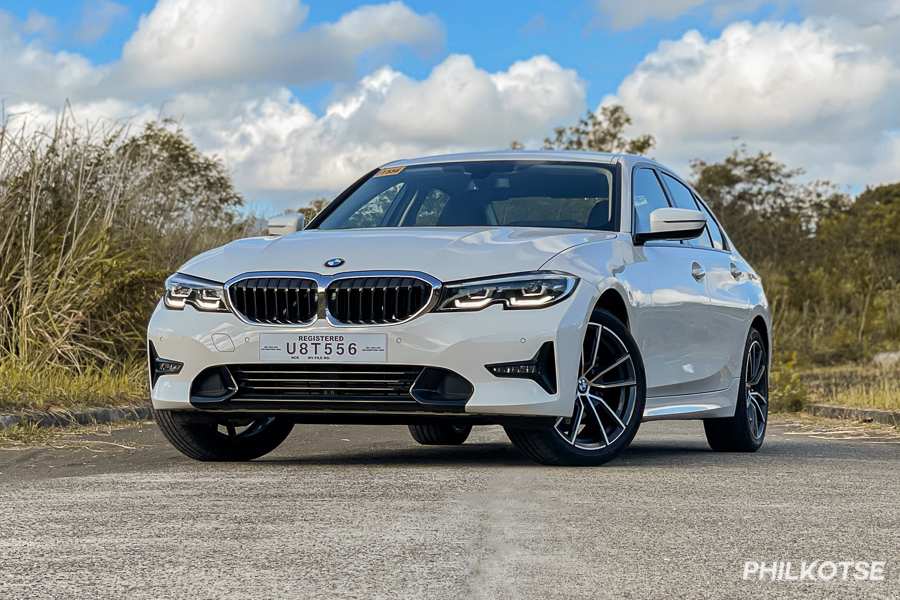 In this review...
Introduction

Understated elegance

Logically designed

Tech & Safety Review

Engine & Performance Review

Fuel Efficiency

Verdict

Variants & Price

Specs
2021 BMW 318i Sport: Introduction
In my many years of reviewing cars, I've driven so many that I could imagine – from affordable econoboxes up to those I won't be able to afford within the foreseeable future. From dream cars to the so-so ones, I've come into acquaintance with many heroes and villains; nameplates have come and gone my shortlist, but there's this one German vehicle that won't be scratched off of my list.
2021 BMW 318i Sport Full Review: Your first Bimmer? | Philkotse Philippines
I'm talking about the BMW 3 Series, which has been a want for me since my innocence in the '90s. But with the latest update coming from BMW, is the 3er still a Bimmer worth aspiring to own? Got the keys to the entry-level 318i Sport trim from BMW Philippines and here are my thoughts.
Overall exterior & Interior design, build quality, form vs function

Number of safety & tech features, consistency during usage

Power delivery, acceleration, transmission, suspension, handling

Overall Ride Comfort, Space, Storage Areas

Sticker price vs overall package
2021 BMW 318i Sport Exterior Review: Understated elegance
One of the things I love about the 3 Series is its compactness. By no means the G20 3er is a small sedan – it is bigger than the Civic but smaller than the Accord (but has a longer wheelbase than the latter, more on this later) – but BMW has managed to keep it compact by German standards.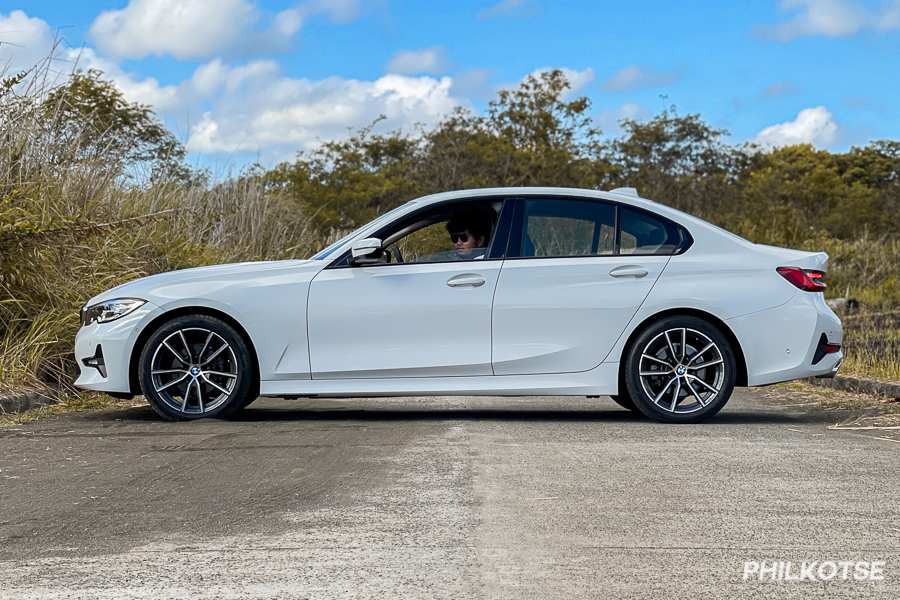 The BMW 318i Sport from the side
I love the 3er's understated elegance. Yet, this particular Sport Line trim manages to look sporty with black accents found all over, plus the athletic proportions (relatively wide body, long hood, and short deck) and solid shark's fin antenna and trunk lid shape combination. The ever-present Hofmeister Kink and the timeless design execution keep the character on course for this sedan, and here's to hoping it stays that way in the generations to come.
 
Four things I appreciate with this entry-level model: scarce chrome, good-looking 18-inch two-tone rims, taillights that mimic the 7 Series flagship's, and the set of LEDs. With these employed, the 318i Sport doesn't look like a base model at all.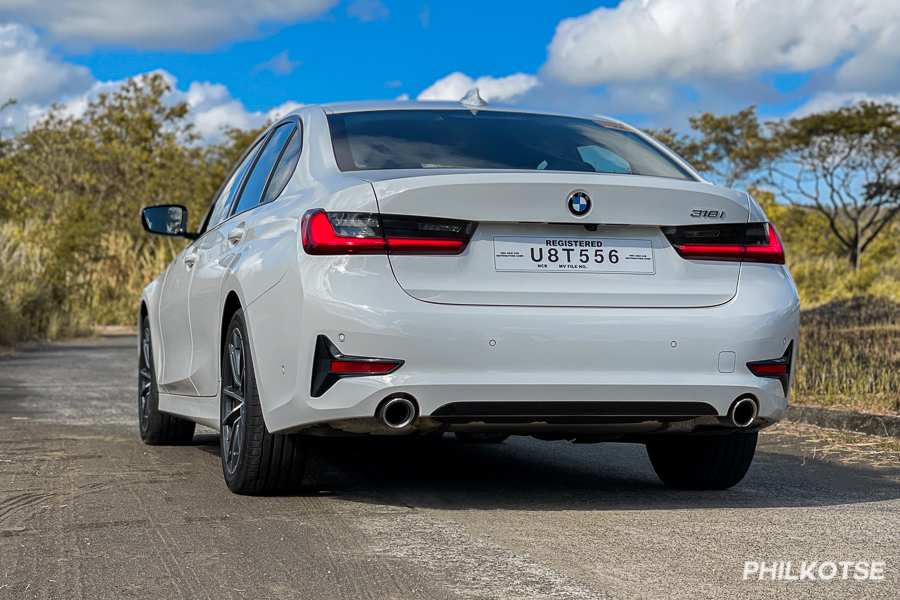 Check out the 318i Sport's'rear end
YOU MAY WANT TO READ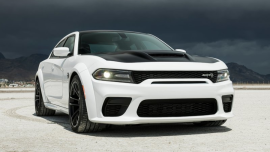 Model Price Philippines
₱ 4,990,000 - ₱ 7,990,000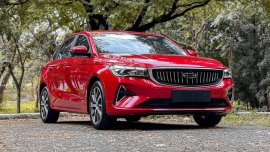 Model Price Philippines
₱ 753,000 - ₱ 999,000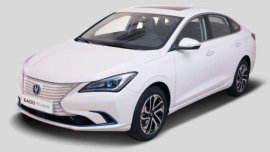 Model Price Philippines
Price available upon request
2021 BMW 318i Sport Interior Review: Logically designed
For an entry-level variant, the 318i Sport impresses with its cabin amenities, albeit more in the logical sense. I was hard-pressed to find hard plastics in the cabin, except maybe for the generous amount of scratch-prone piano blacks. Everything else is supple, plus buttons and switches return great haptic feedback. The type of synthetic leather used is highly notable – it has a textured finish yet the cushioning's plush. One simple trait present in BMWs (and the Supra) is the intuitive clustering of controls, which allows for a great overall driving experience.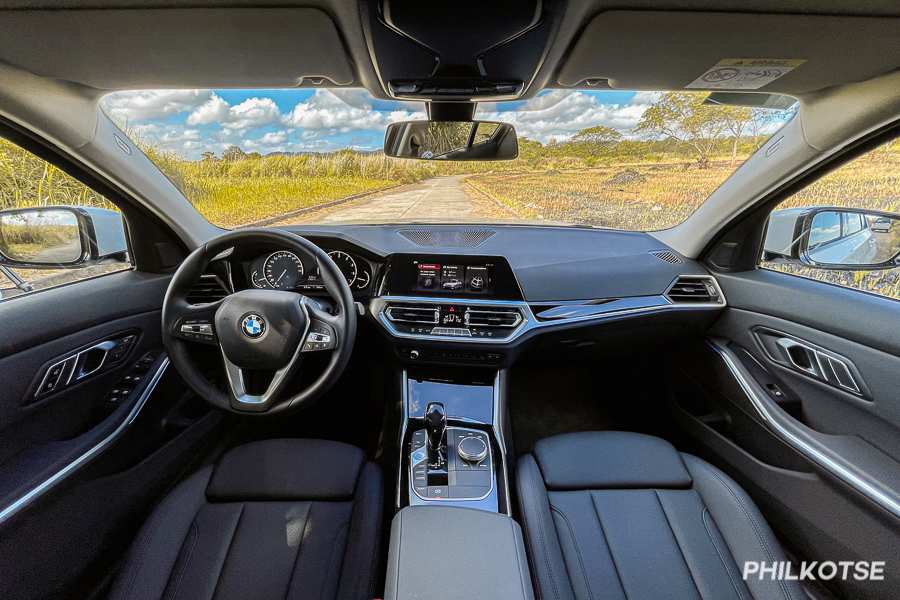 The 318i Sport's well-arranged cockpit
There's a bevy of adjustments for the driver and front passenger seats, including bolster adjustments for the one behind the tiller, though the rear isn't the best place to be in. Despite the 3er's long wheelbase, space at the back isn't stellar for taller individuals. Add the fact that there isn't any foldable center armrest and the transmission tunnel's too tall for your feet's freedom.
 
Then again, the three-zone climate control acts as a saving grace as rear passengers would have a say on the temperature in the rear cabin.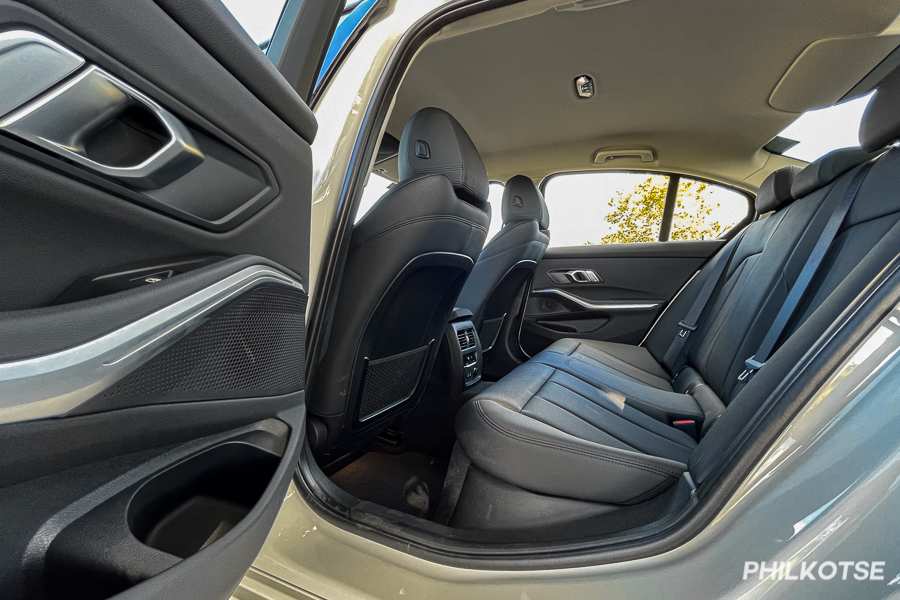 The BMW-made sedan's rear cabin
As for the trunk, the 480L volume's quite massive for expected use and more, though long items aren't possible since the rear backrests don't fold. At least the trunk opens with a touch of a button.
2021 BMW 318i Sport: Tech & Safety Review
The BMW 318i Sport's instrument cluster has a digital display at the center, while the dials, albeit analog, are the most digital-looking dials I've ever seen. Or are they digital?
 
Everything's practically electronic in the 318i Sport, including the parking brake and the heaven-sent auto hold. The right side mirror even tilts down automatically when on reverse. Other standard safety toys expected on a luxury vehicle are present as well, so I don't have to list them down.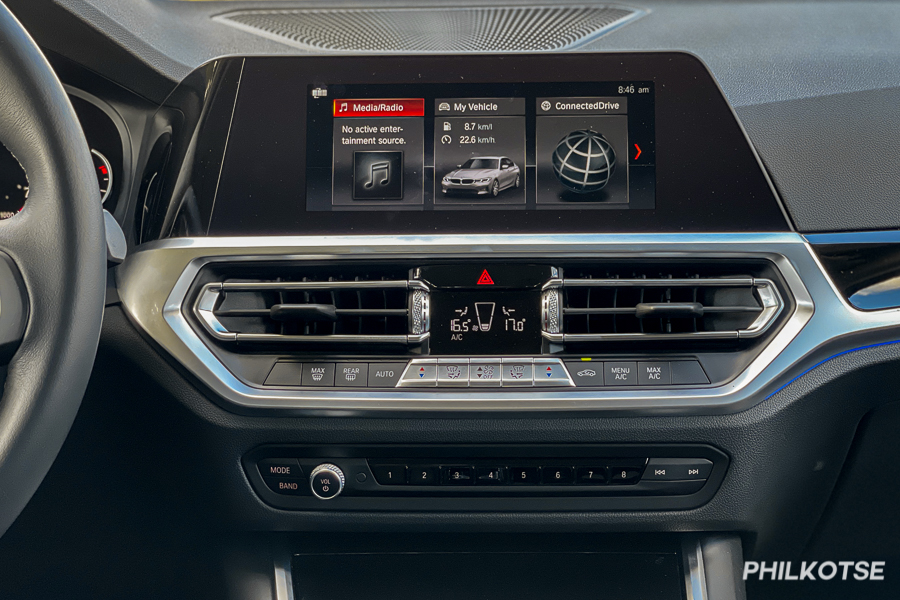 The 8.8-inch BMW iDrive infotainment system
The crown of the cabin is the 8.8-inch BMW iDrive infotainment system that has good-looking icons and fonts. It doesn't have Apple CarPlay or Android Auto, but iPhone integration's fairly seamless whether via Bluetooth or USB. The screen also doubles as a crisp display for the rear cameras and a graphic representation of the proximity sensors.
 
Two qualms, though: there isn't wireless charging despite the icon on the storage pad, while the charging ports are mostly USB-Cs so it's either you upgrade to iPhone 12, buy a USB-C to Lightning cable, or switch to the latest Android. But that shouldn't be an issue if you have the means to buy a BMW, right?
2021 BMW 318i Sport: Engine & Performance Review
Despite having the least powerful 2.0-liter four-pot of the range, the 318i wasn't lackluster with its road manners. The unremarkable 156hp and 250Nm torque didn't seem to be an issue, and that's thanks largely to the lively 8-speed automatic transmission. Whether I let it shift on its own, or do so via the gear lever (sorry, no paddle shifters here), the torque converter gearbox knew exactly when I need power. Plus with a twin-scroll turbo employed, torque's readily available early in the rev range with barely noticeable lag.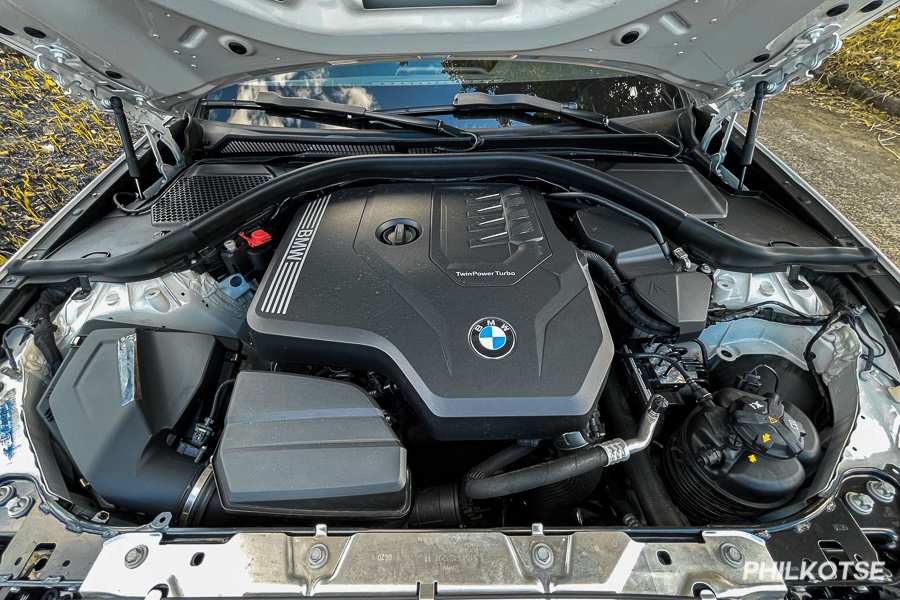 The BMW 318i Sport's turbocharged inline-4 gasoline engine
Out on long drives or within the city, the 318i isn't cumbersome to drive at all, even with the non-stellar power figures.
 
Another notable trait would be the 318i's handling. The steering's assisted yet obedient, and the rolls were controlled at reasonable lengths. Ride comfort's top-notch, brought about by the quiet cabin and stable ride even at speeds. At this point, I'm struggling to find any major qualm on the short test drive, although a longer one would have given me more time to fall in love with the car. Consider this an infatuation.
2021 BMW 318i Sport: Fuel Efficiency
The BMW 318i Sport has three drive modes (Normal, Sport, and Eco Pro), but I wasn't really keen on switching between them during tests.
 
With that said, driving within the city while switching between Normal and Sport modes, I was able to clock in 9.2 km/l. Out on the open highway, I got 18.1 km/l with the cruise control nailed at 90 km/h. 
 
Of note, these are notable numbers for a sporty luxury sedan, taken with only two people on board.
2021 BMW 318i Sport: Verdict
What makes a Bimmer a Bimmer? Rear-wheel-drive, superb handling, and premium cabin – all these make for an Ultimate Driving Machine. After a few days with the 318i Sport, I'm glad to report that all these are present even on an entry-level model.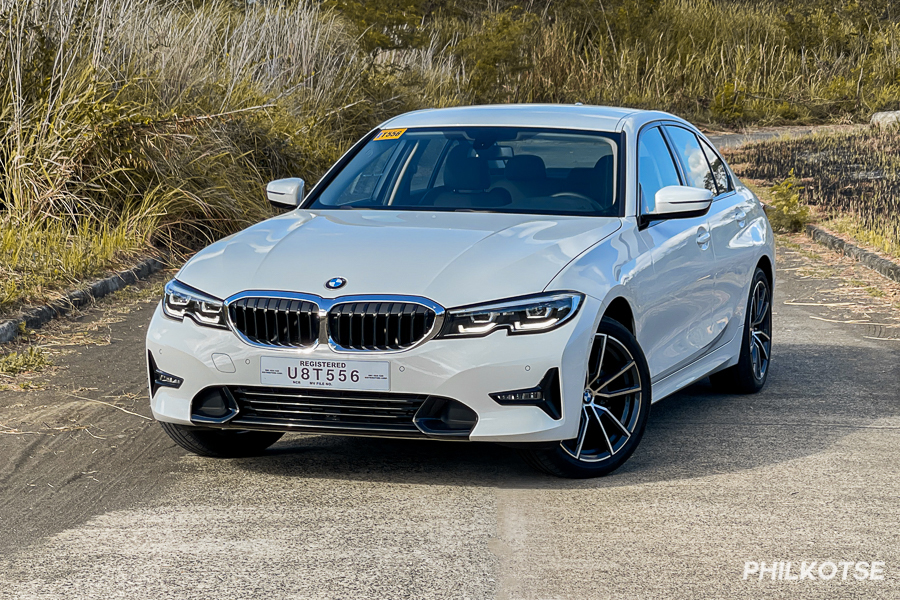 So, what's your opinion on this Bimmer?
Never mind the unemotional design execution as you enter the car – it's still your entry point if you want a BMW sedan that still runs on the rear axle, a true Bimmer through and through. It's the Goldilocks zone of BMW sedans, a great choice if you want a balance of sporty, comfort, and elegance.
 
Even better, at the current promo price of P2,990,000 (until June 30, 2021), the 318i Sport is a bargain compared against its German rivals like the Mercedes C-Class and the Audi A4. That price comes with a 5-year warranty and all the things that come with driving a BMW, more so, a 3 Series.
2021 BMW 318i Sport: Variants & Price
| | |
| --- | --- |
| BMW 3-Series Variants  | Price  |
| 318i Sport  | Php 3,190,000  |
| M340i XDrive  | Php 5,490,000  |
2021 BMW 318i Sport: Specs
Overall 

Make  

BMW 

Name 

318i Sport 

Body Type 

Executive sedan 

Dimensions and Weight 

Length 

4,709mm 

Width 

1,827mm 

Height 

1,435mm 

Engine and Transmission 

Type 

2.0-liter BMW twin-scroll turbo 

Max Power 

156 horsepower 

Max Torque 

250 Nm  

Transmission 

8-speed automatic w/ Steptronic 

Chassis and Suspension 

Brakes (Front/rear) 

Disc/Disc 

Suspension (Front/rear) 

MacPherson Strut/Multi-Link 

Wheels and Tires 

18-inch alloy wheels w/ run-flat tires 

Exterior 

LED headlamps w/ auto function 

LED front fog lamps 

LED taillights 

Automatic tailgate 

Rain-sensing wipers 

Automatic headlight function 

Interior 

Ambient lighting 

Automatic 3-zone air-conditioning 

Electronically adjustable front seats 

8.8-inch touchscreen w/ BMW Live Cockpit 

5.5-inch instrument cluster display 

Cruise control w/ braking function 

Leather-wrapped sports seats 

Leather steering wheel 

HiFi loudspeaker system 

Safety and Security 

Dual-front airbags, side front airbags 

Anti-lock braking 

Speed-sensing door locks 

Dynamic Stability Control and Dynamic Traction Control 

Engine immobilizer 

Follow-me home function for headlamps 

ISOFIX 

Engine Immobilizer 

Rear parking camera and parking assistant 

Parking sensors 


Jacob Oliva
Author