Read on the full-scale BMW X5 2020 Philippines Review to learn about the latest version of the brand's first-ever SUV model. Check now!
In this review...
Introduction

Exterior

Interior

Engine & Performance

Safety features

Price & Specs

Conclusion
1. BMW X5 2020 Philippines Review: Introduction
Introduced 21 years ago in 1999, the X5 was BMW's first-ever SUV.
Since from the start, the X5 features all-wheel drive and was available in both automatic and manual. Several years later in 2018, BMW then introduced the 4th-generation G05 and it's the current one has here in the Philippines.
But back to its origin, the BMW X5 is related to the BMW 5-Series luxury sedan just like how the Lexus RX is connected to the Toyota Camry. Out from the X5, BMW also developed several other models like the X3 compact luxury crossover and the X6 midsize luxury crossover.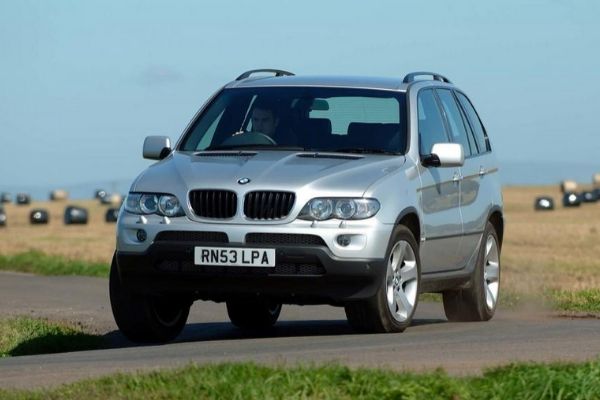 The first-gen X5 still looks hot even after all these years
So, by virtue of one of their car company's first SUV models, the X5 still holds the distinction of one of the more exciting vehicles from the Bavarian company despite being 21 years old. So, how is the BMW X5 nowadays? Let's take a closer look at our full-scale BMW X5 2020 Philippines Review from Philkotse.com
2. BMW X5 2020 Exterior
With regards to the 4th-generation 2020 BMW X5 exterior, it is definitely very BMW. This is despite the fact that the BMW X5 is one of their largest models.
From the front, there's the kidney grille. In comparison to other BMW models however, this grille is significantly larger and it has this slightly hexagonal design. Some people might not like it but some are saying that it suits the X5's size.
For us though, we aren't really a fan of how the "nostrils" on BMWs are have grown as time went on. But that's just us.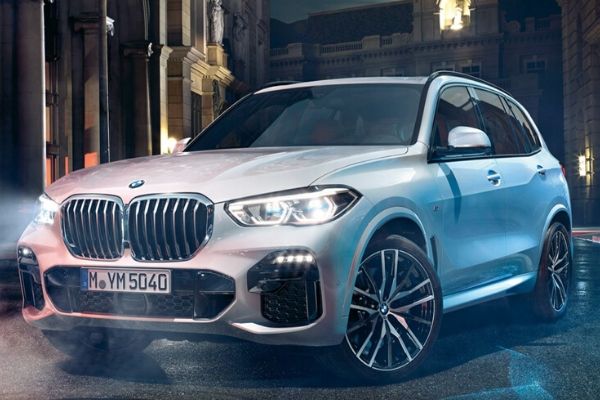 It's intimidating that's for sure
Flanking the X5's front fascia is a pair of blue-hued LED headlights. Aside from LED lights, laser headlights are also available.
Less visible down below on the M-Sport version, the BMW X5 like most of its M-Sport compatriots comes with the brilliant BMW M Electronic Damper Control System which can actively adjust its tension depending on the forces acting on the car. From the rear, the BMW X5 has a pair of sizable, square-shaped tail-pipes.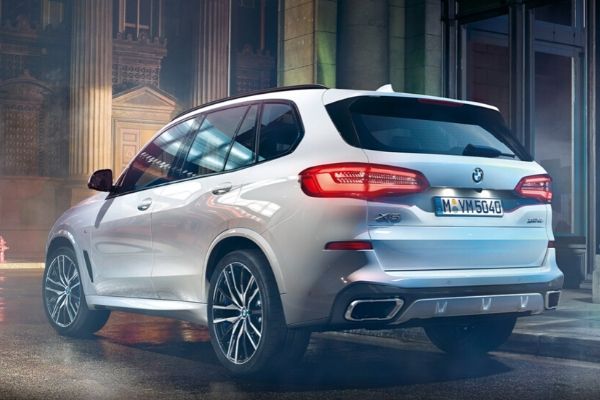 The rear looks great but the design is more on the conservative side compared to the front
>>> Another mid-size luxury car you might want to take a look at is the Honda Legend 2016 
YOU MAY WANT TO READ
Model Price Philippines
₱ 1,179,000 - ₱ 1,373,000
Model Price Philippines
₱ 1,368,000 - ₱ 1,885,000
Model Price Philippines
₱ 998,000 - ₱ 1,332,000
3. BMW X5 2020 Interior
Once you get inside, you'll immediately get a sense of how spacious the 2020 BMW X5 interior is. While it can fit only five, the legroom and headroom are very generous.
There's also an optional third row which extends seating capacity up to seven which we think should have come standard.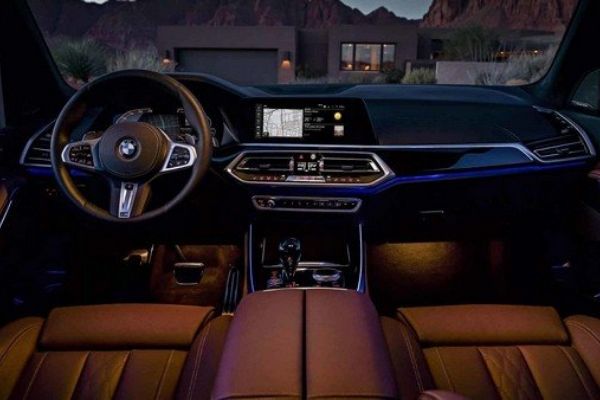 As expected from BMW, the interior of the X5 is well arranged and very premium
Moving on, the trunk which on its default settings can fit up to 1,000 liters of cargo. Not bad. Fold the seats however and that trunk can then fit in a whopping 2166 liters in total. That's more than enough for a camping trip and more than enough for an out of town trip with the missus.
Apart from the space, the BMW X5 interior also comes with a sizable screen dominating the dashboard. It measures 12.3-inches and it does all the basic things a run of the mill head unit is capable of like navigation, AM/FM radio, etc.
Yes, it's a touchscreen that uses a revised version of the BMW iDrive which is now optimized for direct human interface…i.e. your finger. And get this, the BMW X5 2020 comes with Microsoft office 365 and Skype which are useful, but we think that these will only serve to provide things that'll steal your eyes away from the road.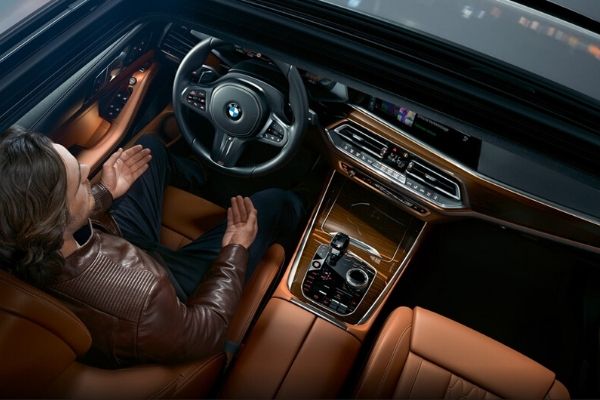 No faux anything. Everything in the X5 is real
So, for us, in order for BMW to keep the X5 a quintessential driver's SUV, they should've retained the old way of using the screen…and only that. It's less distracting and due to how the screen is positioned, a driver might need more range of motion to manipulate it directly with his/her hand.
>>> Check out the list of all BMW SUV Philippines for further reference.
4. BMW X5 2020 Review: Engine and Performance
Under the hood, the BMW X5 XDrive30d available in the Philippines has a 3.0-liter B57D30 Inline-6 turbo diesel which has a maximum output of 261 horsepower and 620 Nm of torque.
While that figure alone is impressive, the torque figure maxes out at an impressively low 2,000 – 2,500 RPM. This enables the X5 reach a 100 km/h in under 6.5 seconds which is pretty good for a mid-size SUV. It's also a BMW that can tow up to 6,603 pounds because why not?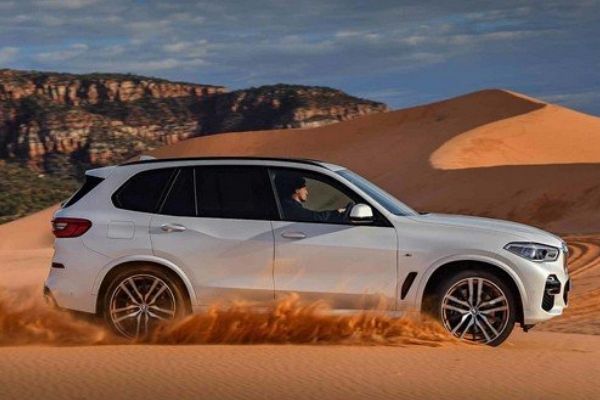 Thanks to its power, the X5 is also a suitable SUV to take on tough driving conditions like this one
The X5 does have more powerful versions in other markets and possibly as indent orders here in the Philippines. There's the X5 M, and the X5 M Competition.
So, in short, the X5 is a very powerful SUV with a lot of grunts and it can definitely become a very competent track vehicle in the right hands.
In the hands of a novice driver however, we recommend a less powerful vehicle from the BMW model lineup. That's despite its safety equipment. So maybe an X1 might be more suitable.
5. BMW X5 2020 Philippines Review: Safety features
Because of its status as being one of the most powerful mid-size SUVs available right now in the Philippines, BMW appropriately gave it a lot of safety features.
On the Passive side, the BMW X5 currently on sale has dual front airbags, as well as side and curtain airbags. For active safety, there's stability control, anti-lock brakes with EBD, and a fairly sensitive alarm system.
 BMW X5 (2019) Really Safe SUV??? [Crash Test]
6. BMW X5 Philippines Price & Specs
2020 BMW X5 Philippines Specs

Model

BMW X5 XDrive30d M Sport

Year

2020

Class

Mid-Size Luxury SUV

Layout

All-wheel-drive

Dimensions (LXWXH)

4,886 mm x 1,938 mm x 1,762 mm

Seating

5

Engine

B57D30 3.0 L Inline-6 Turbo Diesel

Transmission

8-speed Steptronic

Safety

Dual front airbags, side airbags, curtain airbags, ABS with EBD, cornering brake control, brake assist, immobilizer, security alarm, stability control, traction control, hill start assist

Other features

Automatic Climate Control, 18-inch wheels, Microsoft Office 365, iDrive, BMW Connect,

Pricing

₱ 7,890,000
>>> Check out BMW X5 for sale at cheaper prices on Philkotse
7. BMW X5 2020 Philippines Review: Conclusion
If ever BMW decided to "streamline" their X-series model lineup, the BMW X5 is one of the three that we're hoping that they'll keep. The other two are the BMW X1 crossover SUV and the BMW X7 full-size SUV. Why? Because the X5 is the OG X, the grandpapa X, the original. And today, it's still one of the more exciting SUV models from the Krauts.
It's very powerful, it's not that big, and it's most definitely flickable. And of course, it's one of BMW's models which has a legitimate M model, not those ones which they merely gave a body kit and called as such.
Sadly, we don't have the X5 M models here in the country. Just knowing that it exists gives us this warm fuzzy feeling though.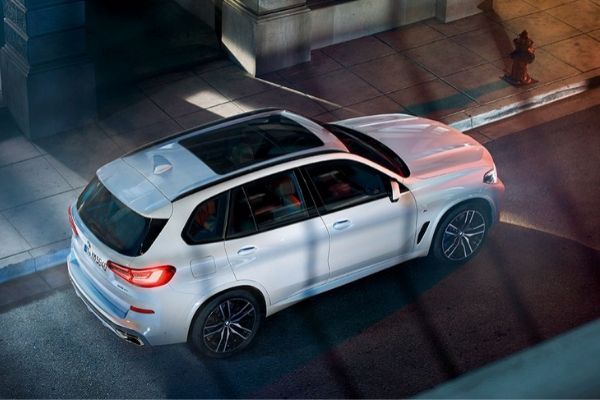 For the older family person who still wants to have some fun sometimes
So, if you've got the cash to burn and a family who can tolerate a father who occasionally indulges in "hooning" from time to time WHILE riding along with, then this might just be the SUV for you.
We're kidding…but seriously though, the BMW X5 both has practicality and driving enjoyment tightly mixed into a neat package.  So essentially, it's for the family person who doesn't want to die of ennui but still wants to be seen as a sensible and practical person.
>>> Browse our list of BMW cars for sale at affordable prices


Cesar G.B. Miguel
Author