The modified BMW i8 is slower on track than you might've thought.
​Let's face it, the fastest creation BMW i8 never has an identical twin. This means the German car manufacturer likewise never creates something like the i8. Watch the modified i8 rolling over on the Nurburgring to see for yourself.
BMW i8 by AC Schnitzer
This BMW hybrid sport car was never really engineered for traveling at the speed of light. It was never meant to be that. With many BMW fans and car lovers in the world, the BMW i8 is more of a successful mating of the sports car of the future and the hybrid system. The i8 could exist with the support of the hybrid system and lightweight materials. But according to car news, last spring, BMW tuner AC Schnitzer revealed a refreshed model based on the original i8 sport car. It was mainly made up of lowered suspension, aggressive aero kit and lightweight alloy wheels.
>>> The i8 Protonic Frozen Yellow - a limited run of BMW will go on sale in September 2017. Click to find out.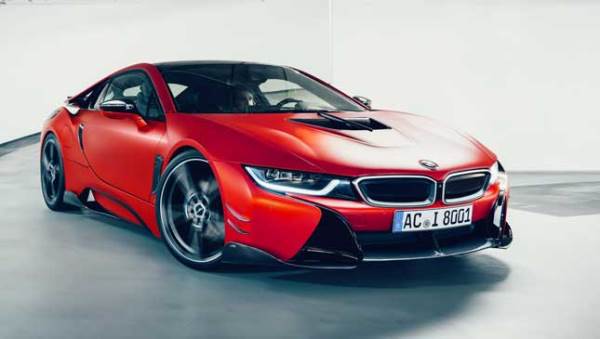 The fastest BMW i8 laps the Nurburgring in 8 mins, 19.8 secs, slower than Civic Type R
Obviously, the i8 is absolutely not one of the fastest vehicles you can purchase in the market today. So why would AC Schitzer establish a "record" - a lap-time for this i8, which can be a waste of time and money? With a record time of 8 minutes, 19 seconds in the hands of racing-driver Markus Oestreich, this refreshed version is quite slow compared to other sports cars today. Take a Honda Civic type R as an example. The Civic set a final time of 7:43:8. The RenaultSport Megane R26.R? Try 8:17. The Lamborghini Huracan Performante at 6:52:01. You get the point.