Learn about the PUJ Modernization Program to know what the Government is seeking to improve public transportation.
The jeepney has been one of the most reliable and affordable means of public transportation in the Philippines. But like any other vehicle, it runs on petrol, which highly contributes to pollution and climate change.
As a response, the Duterte administration, through the Department of Transportation (DOTr), created the Public Utility Vehicle Modernization Program (PUVMP) to implement programs to provide a safe, environment-friendly, and efficient public transportation service.
Under it is the PUJ Modernization Program, which has had its share of controversy. What does the program aim to do? Let Philkotse break down the details for you.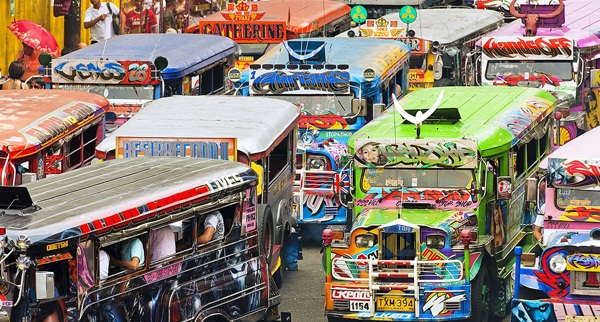 The jeepney is the most highly used transport system in the Philippines
1. Jeepney modernization in the Philippines
First of all, the question is "What is jeepney modernization program?". To be defined, DOTr's jeepney modernization act aims to implement positive changes in the country's current land transport system. It seeks to have modern and environment-friendly jeepneys on the road.
This means that units that are at least 15 years old can no longer be registered or operated.
According to the order, all jeepney engines should at least be Euro-4 compliant engine or LPG-powered, electronic, and hybrid. It has also been proposed that each jeepney should have modern features such as GPS, an automated fare collection system, and a CCTV camera.
Like any program, the modernization of jeepneys in the Philippines brings both advantages and disadvantages. Let's look at some arguments that are supportive (and otherwise) of the initiative.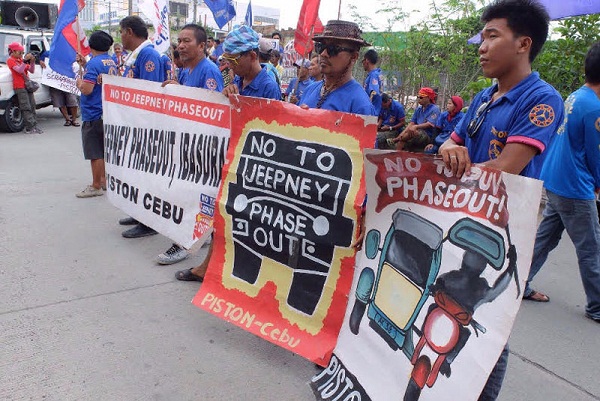 Many drivers are fighting again the Jeepney modernization in the Philippines
2. Jeepney modernization advantages
The program's objectives are its primary advantages: commuters will have eco-friendly, safe, and comfortable transportation.
Pollution prevention
Most of us know that we inhale toxic fumes from vehicles daily. This is why most car manufacturers continuously improve their products to reduce harmful emissions. Jeepneys have not been modernized for a long time.
They greatly contribute to pollution and, therefore, replacing them with "greener" models can help improve the country's air quality.
>>> Related post: 6 most common issues Filipinos have with Jeepneys
Public safety
The PUJ modernization program also promises safety, as it seeks to install CCTV cameras and GPS in newer jeepney models. Additionally, the order states that drivers will be trained to be more disciplined on the road, too.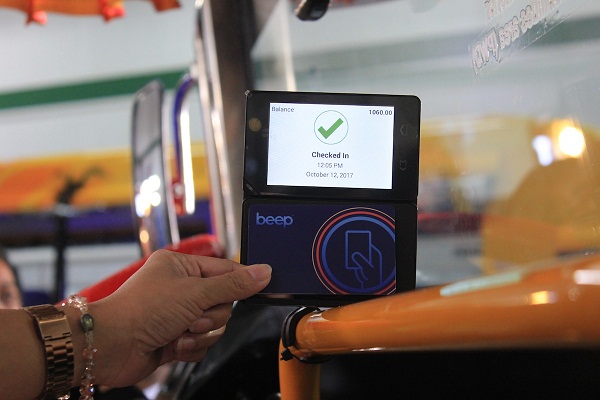 Paying one's fare is envisioned to be much easier in modern jeepneys
Punctuality
Heavy traffic is one of the bigger problems in the country. Through this program, changes in jeepney routes will take effect, which will lead to faster and more predictable and commuting time.
Comfort
Traffic jams, unpredictable weather, and cramped spaces inside jeepneys make commuting a hassle. In modern jeepneys, there are bigger space allocations. Unit doors will be on the curbside for added comfort and convenience to commuters.
>>> View more: PUJ modernization not a program against jeepneys
3. Disadvantages of Jeepney modernization
Operators, drivers, and some sectors have described the jeepney modernization bill as anti-poor. Modern units are expensive. Even if the Land Bank of the Philippines will provide loans and the government has committed added assistance, the cost of new jeepneys is still way beyond the financial capacity of many operators and drivers.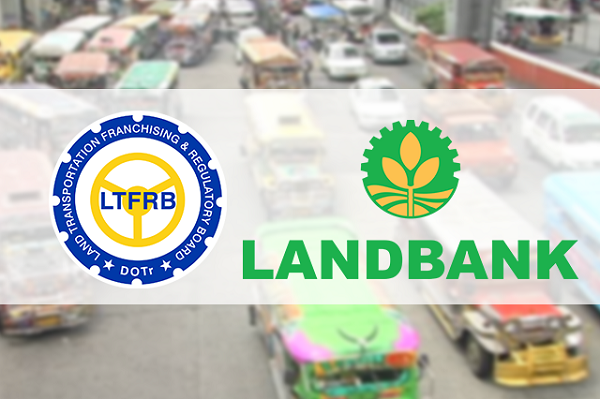 Landbank of the Philippines will provide loans to help operators with the acquisition
Due to this, many operators might go out of business. When this happens, private companies may take over jeepney operations. Fare prices may increase and commuters will suffer more. Currently, there is on-going Jeepney modernization debate among all concerned and pilot-testing will be conducted to assess the program.
Jeepney phase out: Pros and cons
Pros

Reduce pollution
Improve public safety
Improve punctuality
Enhance comfort

Cons

Increase the cost of the jeepney itself

--> Burden for jeepney drivers and operators to own one

--> Operators might have to close the business

--> jeepney operations to be taken over by private companies

--> Fare prices to increase

--> Local commuters to suffer more.
4. Modernized jeepney Philippines price
The cost of a modern jeepney that is Euro 4- and PNS- (Philippine National Standards) compliant is estimated at P2 million per unit. Stakeholders have said they are finding a way to reduce the amount.
In 2018, the first Euro 4 Jeepney was introduced in the country by Isuzu Philippines. Fifteen prototype units were turned over to the Senate and the units have been tested on the roads of Baguio City.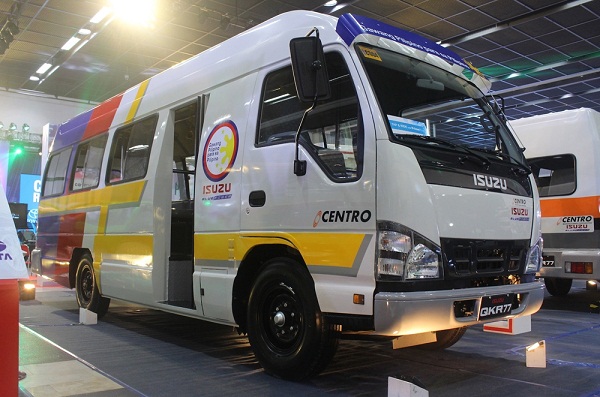 An Isuzu Euro-4 Jeepney model
Recently, Hino, a Japanese manufacturer, through its distributor Hino Motors Philippines, introduced its version of the modernized jeepney. Four prototypes that can seat 23 to 30 passengers were presented. These come with or without air-conditioners.
Foton Philippines also introduced units for the jeepney phase out  Philippines program. Its model has a maximum passenger capacity of 24, where 16 people can sit and eight can stand.
All models from these manufacturers are equipped with energy-saving motors, great entertainment systems, CCTV, and GPS, among others. Multi-cabs are also good options for public transport, models like Suzuki multi-cab 2017 are very popular in teh Philippines.
>>> Worth your reading: The Future of Jeepneys in the Philippines: Why it needs an upgrade
5. PUJ modernization program: Is it worth it?
Modernizing public utility jeepneys solves problems like road accidents, air pollution, and passenger discomfort. It is costly and the transition will affect many sectors.
The goals of the PUJ modernization program are undoubtedly great and will benefit the current and future generations. We at Philkotse.com hope that the government and concerned sectors can find a sustainable solution fair to all.


Charisse Kim
Author