The PUV modernization program is one of the most controversial flagship programs of the Duterte Administration. Here are critical things you need to know about it.
We are in the modern age wherein almost everything is technologically advanced, making life easier in some aspects. The public transport system is no different.
In the Philippines, we started off using calesa (kalesa), pedicabs, and tricycles, which are still being used in some areas. Nowadays, we have better public utility vehicles (PUVs) such as jeepneys, buses, trains, and vans for short- and long-distance travels.
We have relied on them for years, and in June 2017, the PUV modernization program has been introduced which only covers the three main PUVs in the country.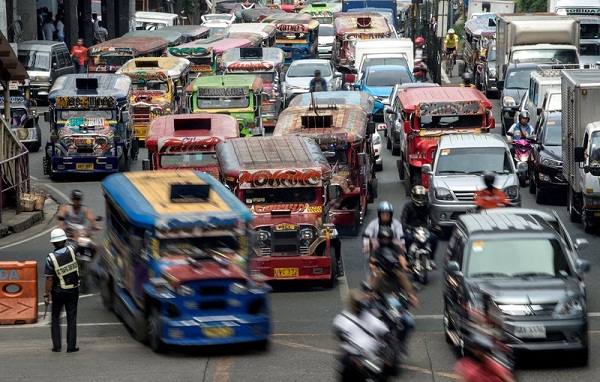 A look at the Philippines busy road
The program aims to improve the public transportation system in the country for the benefit of the environment, passengers, operators, and drivers.
With that said, this article from Philkotse.com will provide some light to this much-debated flagship program of the Duterte Administration. This way, we'll have a better understanding of why it is being encouraged by the government.
1. PUV Modernization Program Guidelines
Formally known as the Department Order No. 2017-011 or Public Utility Vehicle Modernization Program (PUVMP), it is defined by the LTFRB as a complete Philippines transport system reform, which includes the following:
Franchise Issuance
The major change in the issuance of franchises to operators is the creation of a route plan or Local Public Transport Plan (LPTRP). Instead of this being done and submitted by the operators, the local government unit (LGU) will be responsible for it. That is because the LGUs are more familiar with passenger demand and networks.
Additionally, route rationalization studies to determine the right quantity of PUVs, appropriate mode of transportation, and service characteristics for each corridor are required. This way, passenger demand can be met accordingly, as well as road hierarchy.
Operators
At the moment, any person or company can apply as a PUV operator in the Philippines. With the PUV modernization program DOTr, it is advised that individual or small operative merge for them to form a corporation or cooperation.
This way, it would be easier for them financially, as well as management-wise. Likewise, the merging would help "de-clog" the high number of industry players in the Philippines.
Vehicles
The highlight of the program is to phase out PUVs that are 15 years old because they are no longer safe, as well as contribute more to the earth's carbon footprint. With that in mind, PUVs should meet certain requirements, including:
Euro-4 compliant motor or electric engine
CCTV camera
Automated payment system
GPS monitor
Speed limiter
Easy accessibility for PWDs, seniors, pregnant women, and those with limited mobility
Higher passenger capacity (sitting and standing)
Meet international and local emission standards
Nonetheless, old PUVs can still have the units approved as long as they meet the above requirements within the three-year transition period.
Additionally, the program also focuses on improving the Motor Vehicle Inspection System and creating a Motor Vehicle Type Approval System, maintenance program, and scrappage program for nearly aging PUVs.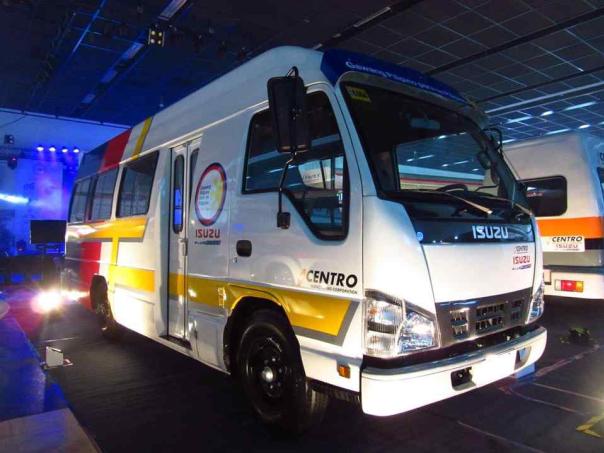 The Isuzu-CENTRO is powered by a Euro 4-compliant 4JH1-TC engine
>>> Worth reading: Isuzu Philippines introduces 3 future PUV concepts
Target Dates
For operators, drivers, and agencies affected to be fully ready, DOTr provided a transition period. They aim to implement the program in the Metros (Manila, Cebu, and Davao) between 2018 and 2019. On the other hand, for other highly urbanized cities and the rest of the country, there target year will be between 2019 and 2020.
2. PUV Modernization Program Benefits
Although the PUV modernization program has been and is still being questioned by some sectors and government officials, it comes with a lot of potential benefits, which is also its goal:
Safety
Since PUVs will be equipped with technology, passengers, drivers, and pedestrian will be safer than before. Incidence of robbery, hold-ups, road scams, and others might be reduced or resolved easily due to the CCTV.
Road accidents can also be reduced or prevented because the drivers will be provided some training for better driving skills and road discipline.
This is further enhanced with the help of speed limiters and assignment of enforcers to check those who are exceeding the limit.
>>> Also check: The Future of Jeepneys in the Philippines: Why it needs an upgrade
Convenient
Convenience-wise, modernized PUVs will be more spacious and can accommodate more passengers. Also, instead of a back door, a side door will be used, making more convenient not just for regular commuters but also for people with limited mobility.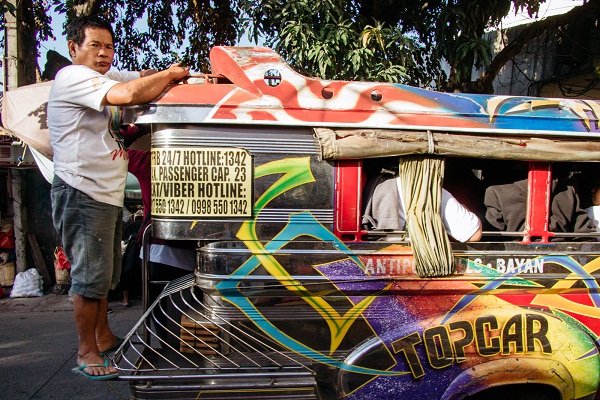 Back-door Jeepney might no longer be around
Modernized PUVs will also have better entertainment systems like a television. For the drivers, the units will be easier to operate, making driving all day not as exhausting as before.
For the passengers, the modernization program also assures that each passenger per route will be accommodated. This means that you no longer have to wait for hours just to hail a ride.
Better Income for Drivers
Though a lot says the program is anti-poor, drivers will enjoy the fact that they will be given salaries. What is better is that they will have the usual benefits received by regular employees.
Traffic Decongestion
Traffic congestion is one of the main problems of the country, so people often need to spend two to three hours just to reach their destination. With the modernization program, traffic will have better flow because as mentioned, LGUs will provide better and well-studied route plans.
Additionally, since drivers have wages, they no longer have to stop everywhere just to pick up passengers.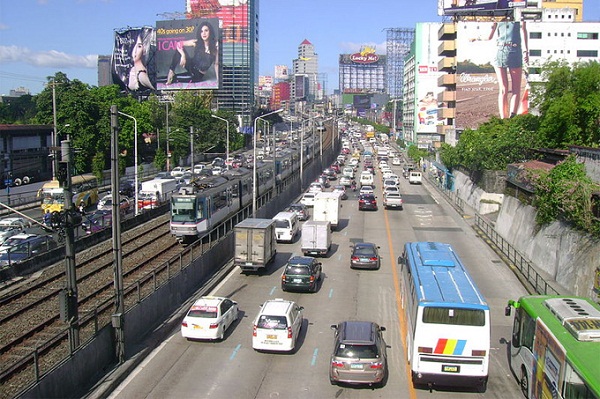 Better traffic flow is promised to ensure all passengers are accommodated
Pollution Reduction
Vehicles are among the top contributors for air pollution because of the carbon monoxide they emit. Fortunately, modern vehicles are designed to be eco-friendly not just on what they emit but also with the kind of fuel they require. Apart from this, they are also energy-saving.
>>> Must read: 6 ways to reduce your driving emissions
Better Income for Local Manufacturers
Car manufacturers in the country will also greatly benefit from the program. That is because the government prioritizes local industry players, though they also allow international manufacturers.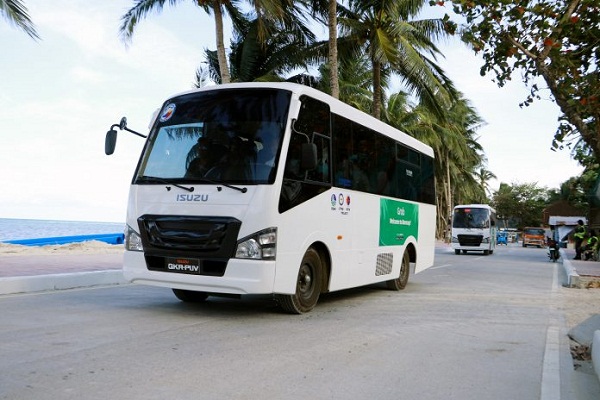 Isuzu's Modern Jeepney Prototype
>>> Read more: PUVMP news: Isuzu Philippines is offering modernized Jeepneys
3. PUV Modernization Latest News
As of the moment, pilot testing of modern vehicles has already been conducted in some parts of the country such as in Baguio City. Most manufacturers such as Foton and Isuzu have already introduced and handed over their prototype models, which really look charming!
As of writing, the DOTr insists that the public utility vehicle (PUV) modernization program will be implemented strictly in 2020 despite rallies conducted every now and then. Nonetheless, they are still open to communicate with protesting sectors for them to discuss their concerns.
PUV Modernization Caravan
4. The Modern PUV Vision
Undoubtedly, the PUV modernization program has objectives geared toward the improvement of the transport system, as well as the welfare of the public and the environment.
It would definitely require some adjustments and money, but if this is implemented properly without overlooking the welfare of the drivers, then, the future of commuting might just get even better!
Let's hope for the best!
>>> Don't forget to equip yourself with more useful car tips and advice right here!