You can now take your pets on PUVs thanks to the recent change to the Memorandum Circular 2011-004 made by the LTFRB on its PUV rules.
Cats and dogs: Two of the most beloved pets some of us would like to take out outdoors like to the park and sometimes for a crucial check-up at the vet. Carrying your pet in your own vehicle can be quite a fun experience but for some who do not yet own their private vehicle. 
They must make do with what is available: Public Utility Vehicles, and that was a difficult task. As per the experience of many pet owners, this required a lot of begging and cajoling, sometimes even offering extra tips especially if the PUV is a taxi.
Jeepneys oftentimes in the past have been known to be wary of people carrying their pets and won't even stop much less even take a second glance at you especially if you're with "Brownie" or "Mr. Mittens."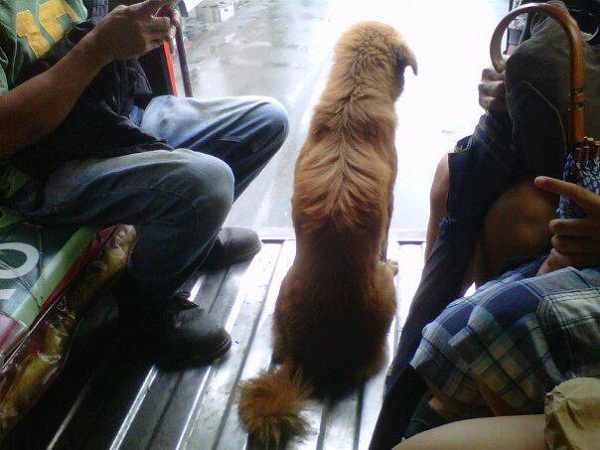 Who's a good boy. Yes, you are.
But fret no more because according to the latest news, the Land Transportation Franchising and Regulatory Board (LTFRB) had made a recent change to the Memorandum Circular 2011-004 specifically on its 24th paragraph which now allows the transportation of pet animals on PUVs provided that the owner takes into considerations these provisions when commuting with their furry friends.
LTFRB Memorandum Circular 2011-004: 
Pets must be placed inside carriers or cages and should be placed at a designated compartment inside the PUV for animals, provided that it is available. This must be done when there are other passengers inside the public utility vehicle.
Pets may be carried by the owner if there are no other passengers riding the public utility vehicle as long as they have no "foul odor". The owner will make sure to maintain sanitation and overall cleanliness and furthermore, shall also be responsible for whatever damages the pet may cause. (I.e. relieving themselves while inside the public utility vehicle or damage to the vehicle's interior).
The safety and comfort of other passengers shall not be compromised in any way.
Prior to this change, Paragraph 24 of the Memorandum Circular 2011-004 previously stated that Public Utility Vehicle operators are not allowed to load any kind of animal other than fowls as included in the terms and conditions of PUV's certificates of public convenience.
The change was made in response due to the constant appeals made by groups of pet owners who view their pets to be a part of their family. The LTFRB also recognizes that their policies for PUVs should reflect the provisions under R.A. No. 8485 or the Animal Welfare Act.
>>> Also check out: Driving with your dog around town: What car accessories would you need?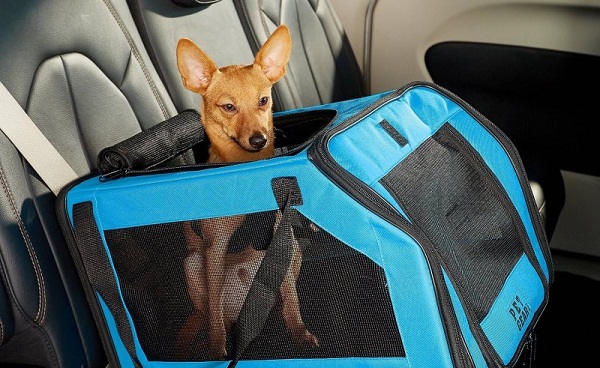 Pet carriers are a safe and convenient way to travel with your furry friends
LTFRB chair Martin Delgra who had signed the amendment on April 15, 2019, together with other board members namely Ronaldo Corpus and Antonio Gardiola Jr. also stated that pet owners are not required to pay additional fares for their pets.
With regards to the provisions stated by the LTFRB for riding with your pets on public utility vehicles, it really is a sensible compromise for all concerned as it is evident that the LTFRB prioritizes safety and the seamless operation of the PUV.
Also as stated by some commenters on LTFRB's Facebook, pets onboard PUVs are fine but pet owners must also consider that other people might be allergic to their furry friends or might have other medical conditions that require them to be far away from animals.
All in all, this is seen as a positive change and only time will tell if other provisions are needed to accommodate the needs of pet owners, other passengers, PUV operators, and the furry friends themselves.
For more news and other articles about cars, please continue to read on Philkotse.com.


Cesar G.B. Miguel
Author