Car features we need to look for so our pets can travel with us in comfort & some car suggestions too!
They say that dog is a man's best friend. That's totally old school. Nowadays, pet buddies do not only come in the form of a dog – it could potentially be anything – cats, turtles, iguana and a whole lot more, depending on somebody's personality. We had a few dogs before and the mother of all our dogs, whom we named, Shotsky, is the dog we loved the most. She's been with us since our single days, up until our son was born and she even guards our son as he learns how to walk.
Too bad we were never able to bring her along to all of our trips – not knowing that we actually can. Philkotse.com were wrapped in a thought that they were supposed to stay at home and guard the house while we were away. We should have made her a part of travels too. Reminiscing about what we could've done with her during those times made me realize that part of the reason why we're not able to take her with us outside our home is that our car is not really designed to cater to pets.
Speaking of pet-friendly cars, if you are looking to buy your first car, or looking into buying a new one, or just upgrading your current car to make it more comfortable for your animal best buddies, it is important to know the features that should we be looking for and have in our ride.
1. What Should We Have in Our Car to Make it Pet-Friendly?
1.1. Space
Consider your pets as humans. Not because they're pets, they will not need as much space as you do. Would you like to be compressed into a small space inside a car? Would you feel comfortable during the entire duration of your travel if you're having a hard time moving your limbs? If the answer is NO, then pretty much that would be the same answer your pets would give you, if you ask them and if they could just answer loudly.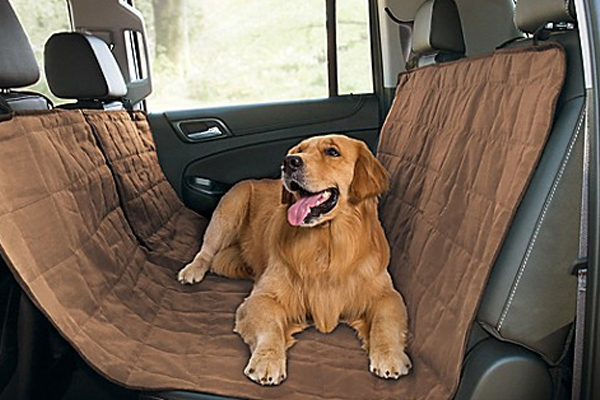 Let's choose spacious cars for your special pets
1.2. Water Proof Seat Covers and Floor Mats
Your pet also has its own call of nature. As much as we would love to take them outdoors, we don't also want to compromise the cleanliness and smell of our vehicles, right? So we can maintain the best of both worlds, we just have to make sure that we put necessary protection in our car's interior. Buy waterproof seat covers and floor mats just to be ready whenever nature calls.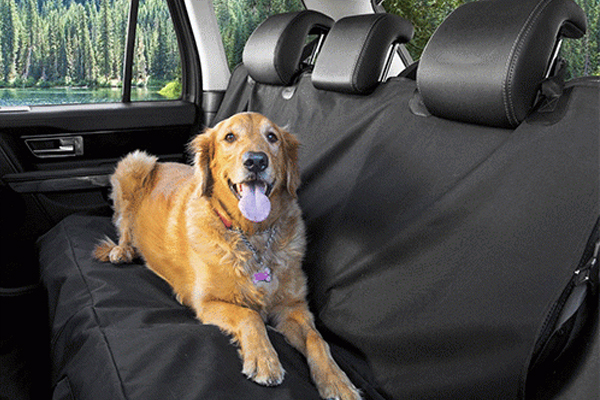 We don't want our car seats stained with poops and pees!
1.3. Largely spaced, upward opening car back doors
This is almost always the case for hatchbacks. An advantage of having this kind of backdoor is in case the pets want to jump out of the vehicle, there's a lower height that they need to look out for, preventing unnecessary accidents. Also, if the backdoors can be opened as wide as possible, there isn't going to be a problem with your pet literally jumping out of the vehicle that he may hit the back door itself. Hatchbacks are also the type of vehicle that is compatible with folding ramps, which will make it easier for your pets to climb up and down from the back door. 
>>> Also check out: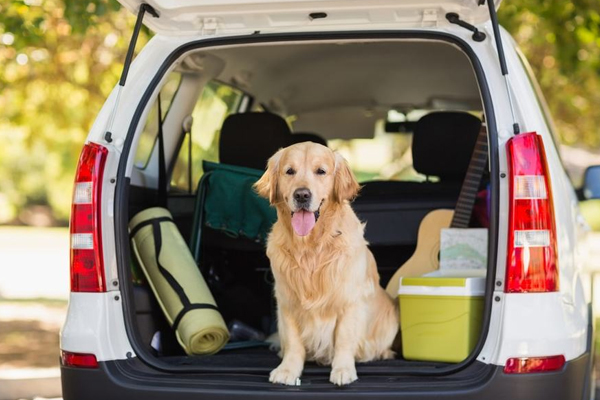 Dogs can safely jump from the back of the car
1.4. Ramps
In line with the upward opening backdoor, having ramps provide a safer and easier way for our furry friends to climb in and out of our vehicle. Instead of allowing them to jump, they can use the ramp to just walk down safely to the ground.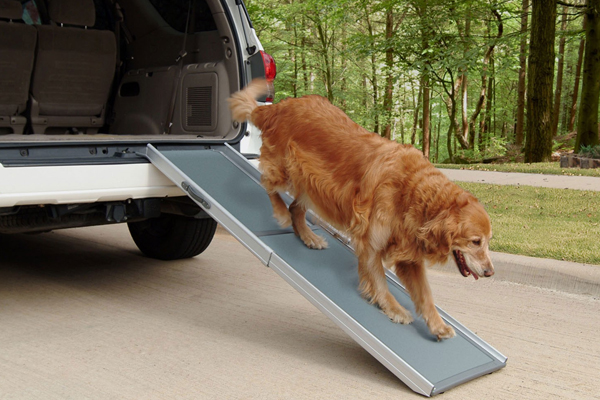 Climbing in and out of the car can be easier using ramps
1.5. Pet Gates
Pet gates ensures that our pet buddies are safely kept in the back of the car while traveling. This lessens the chance of them hitting all over the place in case of sudden breaks and impacts. Though not all cars come with pet gates installed, you could ask your car dealer if they know someone who could install it for you.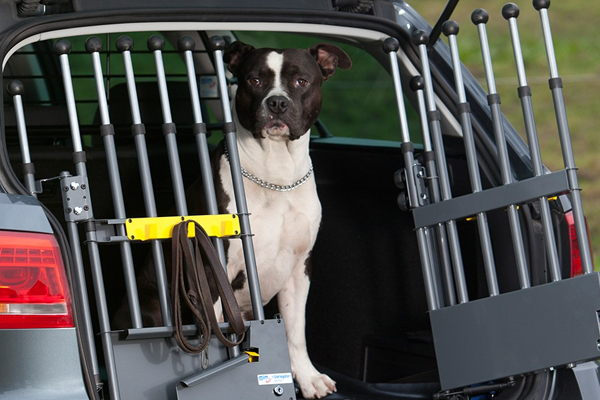 Pet gates can ensure your pet's safety while staying at the back of the car
1.6. Backseat Ventilation
Just like us, our pets would also like to feel some nice cool air wherever you put them, may it be in the backseat or the cargo area. Make sure that they are being reached by the air conditioning system so they could get the air that they need. They tend to feel warmer easily because of their fluffy furs so it will be healthy for them to feel cooler when they travel with you.
1.7. Harness Seat Belts
If humans have seatbelts, our furry friends should also have their own. Provide them with harness seat belts so they would be fastened in one position using a strap that is attached to the normal seat belt. This will keep them secured in one place while traveling.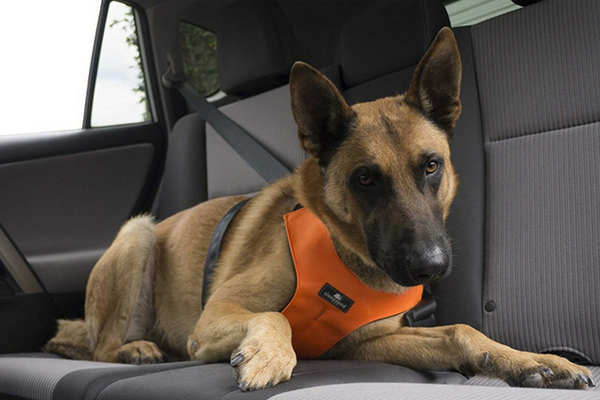 If humans have seatbelts, our furry friends should also have their own
1.8. Sunroof
If the air outside is cooler and you just want to breathe in some cool, fresh air while driving out of town, you can open the sunroof for your pets to experience the same. It is much safer as it is located on the top of the car rather than the sides where there's a big chance of your pets getting hurt by other vehicles.
1.9. Car Tint
Although doesn't come with the car upon purchase, you can have it installed on your car windows by your trusted car tint shop. By doing so, the sunlight and heat will not directly go into your car as tint functions as somewhat sun shield. Less sunlight and heat, better for the pets. As mentioned earlier, they tend to feel warmer fast because they have a different body covering like fur.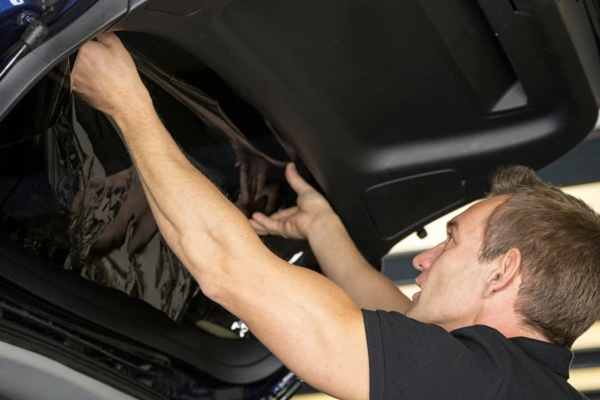 Tint helps cars to maintain a cool temperature
2. Recommended Pet-Friendly Cars
Having mentioned features that can make our pets comfortable while traveling with us, here are some recommended cars that you could consider if you have pets: the Toyota 4Runner, Honda Odyssey, Honda Jazz, Mazda 3 Hatchback, Toyota FJ Cruiser, Subaru Outback, Honda CRV, Dodge Grand Caravan, Ford Escape Hybrid.
These are just some of the cars that have some of the pet-friendly features we talked about. Try checking these cars personally so you could take a good look at them to ensure that your pets are going to have a great time with you when you take them outdoors.
>>> Click here to get more helpful tips and advice for all car owners. 


Ivy Kristia Padura
Author