We take a look at the virtues and vices of the 9 cheapest cars in the Philippines in 2022.
Since it came into effect in 2018, our comprehensive tax program, TRAIN (the Tax Reform for Acceleration and Inclusion, in case you haven't heard yet), had entailed certain adjustments on almost every aspect of our daily lives, on account of the additional excise tax it imposes on petroleum products.
This in turn affects practically every industry that depends on oil, especially those that are involved in manufacturing the motor vehicles themselves and the spare parts necessary to keep them running.
Despite this, however, motor vehicle manufacturers still exist to fulfil a need, which is to provide a means for personal transportation; it's just that the impetus now is towards affordability, with a budget-conscious market holding on to their purse strings just a little tighter than before.
Apart from looks, amenities and performance, price has certainly become a primary consideration among potential first-time car owners or those looking for their new cars in 2022 in the Philippines. And we're not just talking about initial acquisition, but also the ancillary expenses a few years down the line such as maintenance, upgrades, registration and insurance.
Fortunately, Filipinos still have a range of options when it comes to cheap cars for sale in the Philippines.
Of course, there are bound to be a number of compromises compared to more premium offerings, but considering that motoring these days has become more of a necessity than ever (both for personal convenience and safety), Pinoys will likely forgive a flaw or two, as long as it doesn't overly affect the car's performance and overall value.
Here are the 9 cheapest brand new cars in the Philippines in 2022 recommended by Philkotse.com, what they might win you over with, and what to watch out for.
1. Geely LC GB: P398,000
This cute little number from Chinese car manufacturer Geely was actually originally known as the Panda; the resemblance even showed in the details, such as the adorable proportions, the wide-eyed headlights, gaping mouth, and the paw pattern on the tail lamps. It was most apropos for a carmaker whose country prided in having the adorable (if endangered) animal as one of their popular symbols.
As it turns out, both the Italian embassy and Italian automaker Fiat weren't too happy, as the latter already had a subcompact model called the Panda and was reportedly entering the Philippine market at the time. This delayed Geely's local launch for nearly a year, as the company sought to work around the potential legal quandary by changing the name instead.
The car can be had at P398,000, being one of the most affordable cars currently marketed in the Philippines.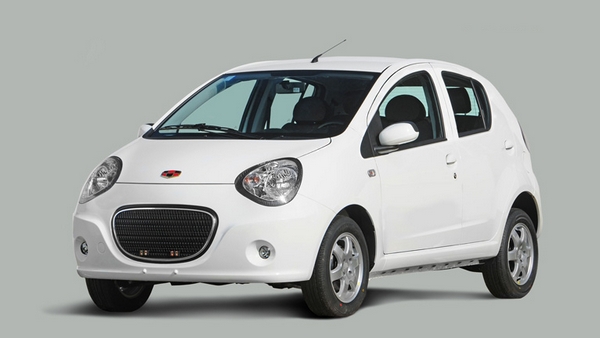 The Geely LC was originally known as the Panda
The renamed Geely LC thus made its Philippine debut in November 2011, its compact dimensions putting it squarely in contention against the Hyundai i10, Kia Picanto, Suzuki Alto and Suzuki Celerio. The LC was said to be developed using Geely's 3S concept (Small, Special and Safe).
The company describes the car's design as "bionic"; make of that what you will, but there's little doubt that the car is certainly striking as it drives past you on the street.
Inside, the LC is a mish-mash of both old and new. Faux carbon fiber panels are a likely attempt to lend a more upscale look considering the car price in the Philippines, but the effort is let down by a seemingly archaic glovebox that uses an accordion-type sliding panel instead of the conventional pull-down affair used by most cars today; the effect is not too far off from those old black-and-white television cabinets that a lot of us arguably grew up with.
The circular center stack on the dashboard houses a head unit that thankfully has a CD player, USB connectivity and auxiliary input, so you can still patch in your digital devices for entertainment on the go. The LED display is quite legible, even under direct sunlight.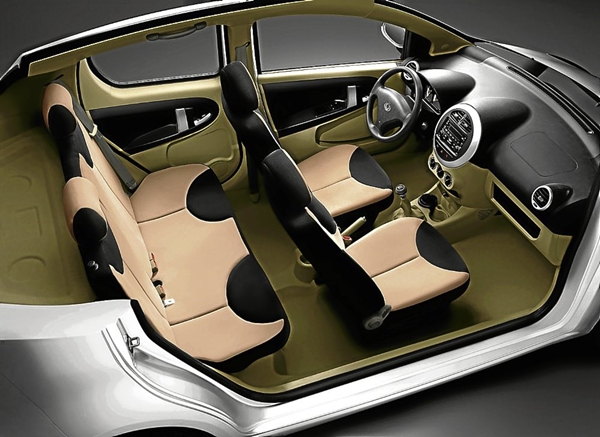 The car can accommodate 5 passengers
There's seating for five occupants, although it might be a good idea to keep the company at four, just for the sake of comfort. Rear cargo volume is average, but expandable with the 60/40 split-fold rear seats. Safety features for the price include dual airbags, ISOFIX child seat anchors, child safety locks, seat belts with pre-tensioners, and anti-lock brakes with electronic brakeforce distribution.
Fit and finish are surprisingly respectable for a Chinese brand, although the 5-speed manual transmission feels a little mushy, nearly making you do a double-take just to make sure you slotted it into your intended gear. The 1.3L powerplant makes 84 PS and 110Nm of torque feels a bit languid but not overly sluggish.
Steering feel is on point, albeit a little sterile, and actually has telescopic adjustment, which isn't something you normally find at this price point. The LC's sub-frame, coupled with the front MacPherson struts and rigid rear axle, provide an unexpectedly composed ride sans wiggles, despite the occasional pothole.
Most importantly, the Geely LC comes with a five-year/150,000-km warranty that might ease your mind somewhat regarding its upkeep and reliability.
>>> The following list of affordable cars can also be some help
2. Suzuki Alto 800: P445,000
Next on the list of cheapest cars in the Philippines 2022 is the Suzuki Alto 800, which is probably as barebones a ride as you can get that has a prominent badge upfront. This automobile model is already on its fifth iteration, is manufactured in India, and is well-suited for budget-conscious households as well as fleet use.
The Alto 800 has odd proportions, thanks to its flat panels and high windows. Black bumpers bookend this city car, likely to shave off even more costs in terms of paint. Upswept headlights and a gaping air intake add a touch of modernity to the exterior. The Alto's 13-in. wheels are pushed nearly at the corners of the car, which helps somewhat in terms of on-road handling.
Inside, the Suzuki Alto features instrumentation that dishes out only the basics, such as speed, fuel level and temperature. You might want to ditch the drinks (no cupholders) and the windows are the manual roll-up/roll-down type (taller drivers might experience the inconvenience of having the lever pressing against their thighs).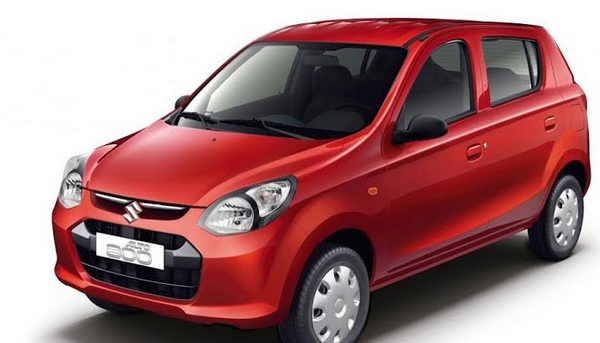 Barebones styling is what the Suzuki Alto 800 is known for
The standard head unit is equipped with a USB port and auxiliary input, fortunately. Front space is a bit cramped as you're liable to hit your passenger's thigh while you're working the gearshift lever, and the rear cargo hold isn't any better, with just enough room for an overnight bag.
The good thing is, the Alto 800's Spartan interior makes it easy to locate the buttons and dials, nothing too complicated or fussy. At least it still offers power steering, dual airbags and anti-lock brakes as standard.
As the name suggests, this Suzuki is powered by a 3-cylinder 800cc engine, managing 47 PS and 68 Nm of torque. The somewhat tall stance contributes a significant amount of body roll during turns, apart from the front end noticeably diving during spirited braking.
The robust chassis might be considered ancient by today's standards, but it holds up pretty well on unpaved roads. And what might seal the deal for some is the Alto 800's fuel economy, owing to the small engine and the car's overall light weight.
>>> Read full our Suzuki Alto Philippines review
Old Alto 800 Vs New Alto 800
3. Hyundai Eon GL: P493,000
*Check out the latest updates in Hyundai Eon price here
Priced at under P500k, this Hyundai hatchback is also listed among cheapest brand new cars in the Philippines in 2022.
The Eon is Hyundai's entry in the subcompact car category, featuring a minimalist design jointly developed by Hyundai's South Korean and Indian R&D centers, and was likely inspired by those found in pricier European makes. The car's stark, minimal dimensions are offset by smooth curves all over its body, making it easy on the eyes.
It's easy to assume that the Eon's compact external measurements will translate into a cramped interior, but venturing into the cabin proves otherwise. There's ample legroom for both front and rear occupants, ensuring comfort even on those extended trips out of town. The cargo space is somewhat adequate for the Eon's size.
While the front occupants enjoy the convenience of power windows, rear passengers will have to contend with manually lowering and raising the glass on their doors. As far as in-car entertainment goes, the stock stereo also has USB connectivity and auxiliary input to let you plug your smartphones and MP3 players.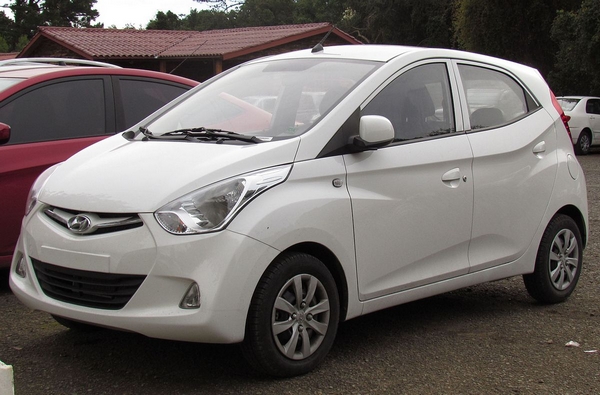 The Hyundai Eon has a basic design that's easy on the eyes
Power comes from an 814cc Epsilon gasoline engine, featuring multi-point injection that's capable of 56 PS and 75 Nm of torque, mated to a five-speed manual transmission. Hyundai claims that the Hyundai Eon returns 22km/l in highway driving and 18km/l in city driving. A motor-driven power steering (MDPS) feature makes it easier to maneuver the Eon, especially in urban traffic conditions, with a small turning radius of 4.55 meters.
In terms of safety, the Eon offers only a single airbag (driver's side), side impact bars, four ELR seatbelts, and child safety locks on the rear doors. The entire car, however, is enveloped in a steel safety cell that is supposedly designed to absorb and dissipate impact forces in the event of a collision.
>>> Click to find our full-scale review for the Hyundai Eon Philippines
4. Hyundai Reina: P683,000
For first-time drivers, the subcompact sedan Hyundai Reina is surely a great choice, especially for those who carry a lot of things around with them. The car offers plenty of space inside. With Hyundai Reina, you are guaranteed to have a comfy ride with its firm suspension system.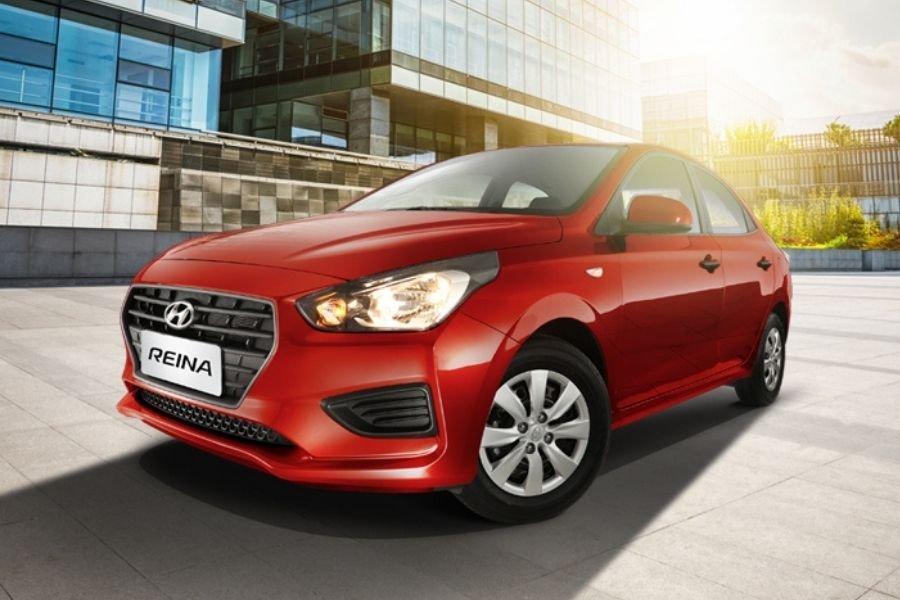 Hyundai Reina.
5. Nissan Almera: P728,000
With the Nissan Almera, you can have a classy and sophisticated car that doesn't cost you a hefty price. Along with the impressive exterior, the interior of the car looks sleek but also offers comfort as well. It is also suitable for first-time car owners.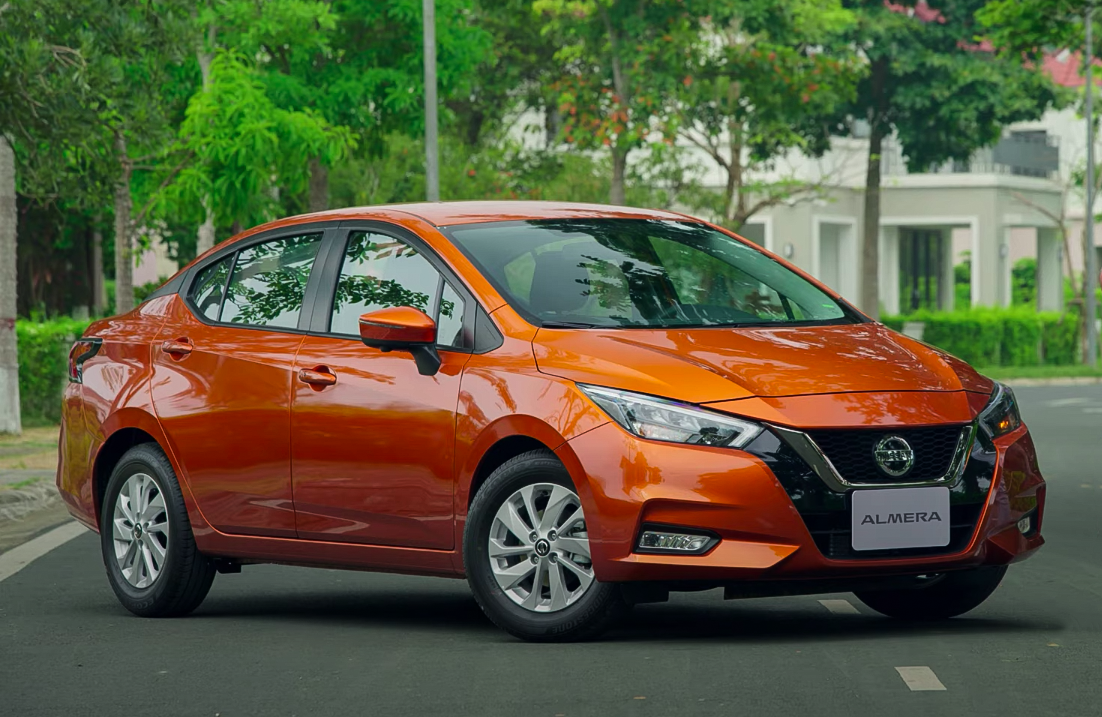 Nissan Almera.
6. Toyota Vios: P681,000
The Vios has always been one of the best-selling subcompact sedans in the country. Not only it is one of the cheapest cars, but it also delivers a great driving performance, especially for its price. The interior space, as well as trunk space, is generous. That is why it is a popular choice for families.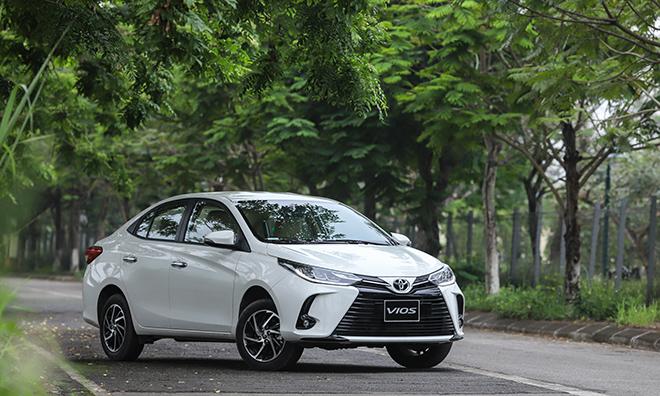 Toyota Vios.
So today we have guided you through 6 cheap cars for sale that can be yours. Click here to find our Part 2 where names of the rest 5 cheapest cars in the Philippines 2022 are unveiled.

Know more about Suzuki Alto 2022

The Suzuki Alto is an ultra-mini hatchback enjoyed all over the world due to its affordable pricing and outstanding fuel efficiency. Its current generation features a contemporary exterior built with lightweight material to aid its outstanding fuel economy and road stability. Though considered a compact vehicle, the Suzuki Alto offers a comfortable cabin fitted with pleasurable driver and passenger features that guarantee a safe and convenient riding experience. The Suzuki Alto 800 runs using a 796cc engine that emits 47 horsepower with 68 Newton meters of torque. You may choose from Silky Silver Metallic, Blazing Red, Superior White, Granite Gray, Prime Mojito Green, Cerulean Blue, and Brilliant Yellow. Locally, Suzuki Philippines announced the removal of the Suzuki Alto from its current lineup in 2020. It will be replaced by the contemporary-looking and equally affordable Suzuki S-Presso.

Joseph Paolo Estabillo
Author