It's a more exclusive category of cars than one might think.
If you're the type of car guy/gal who's into what's hip and cool in the car world, then you'll have heard of JDM cars. You might have picked it up from memes like Ramon Bautista's "JDM numbah wannnn!" or maybe from an image macro from sites like Japlopnik, Reddit, or even 4chan's /o/ boards.
That said, many people are known to misuse the JDM moniker. So to avoid that, let's delve into what these three letters mean, as well as providing you with some examples of JDM cars in the philippines.
What are JDM Cars?
The term JDM is an acronym and it means "Japanese domestic market". In turn, that phrase refer to cars as well as parts that are sold in Japan. As such, these are cars and parts that follow the regulations of Japan, as well as catering to the tastes of the Japanese market.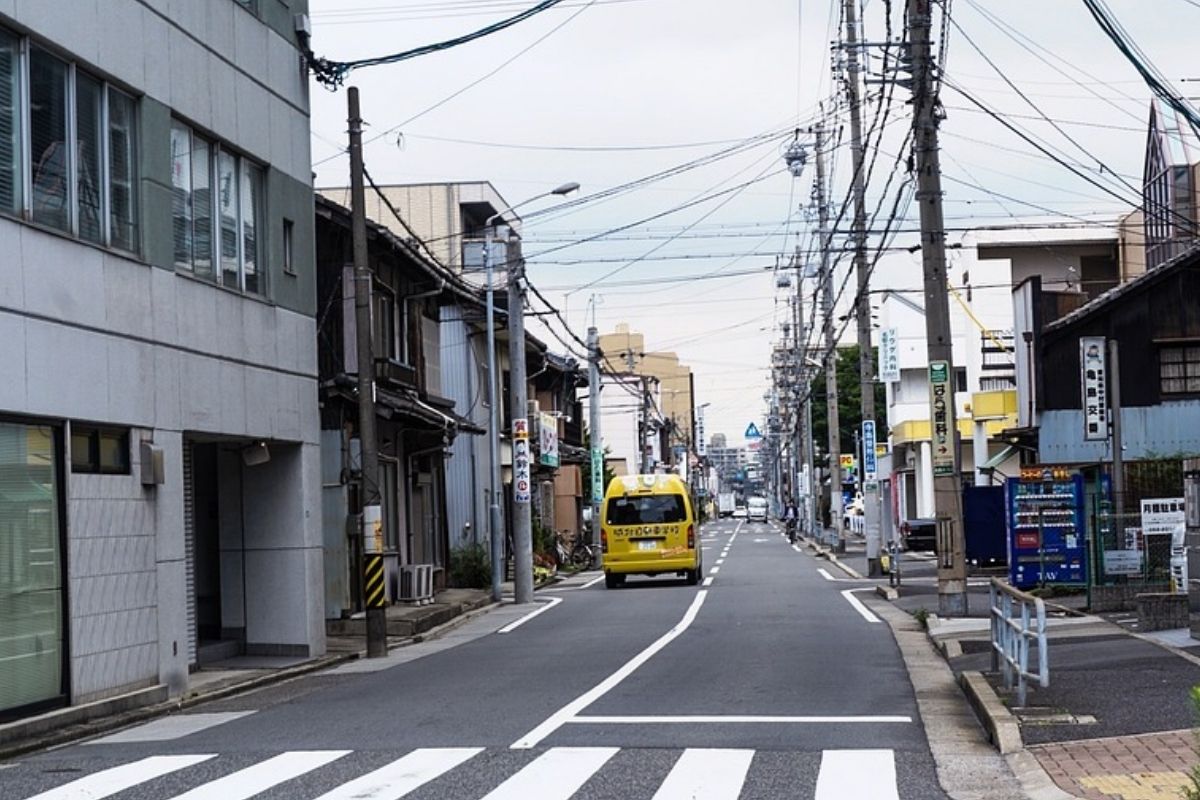 Japan drives on the left side of the road so they have right-hand-drive cars
That said, all JDM cars are right-hand drive vehicles. That's because Japan as a whole has adopted the policy of driving on the left side of the road. For parts like engines, transmissions, etc. One has to refer to the product code and compare that to records on the internet to determine their point of origin.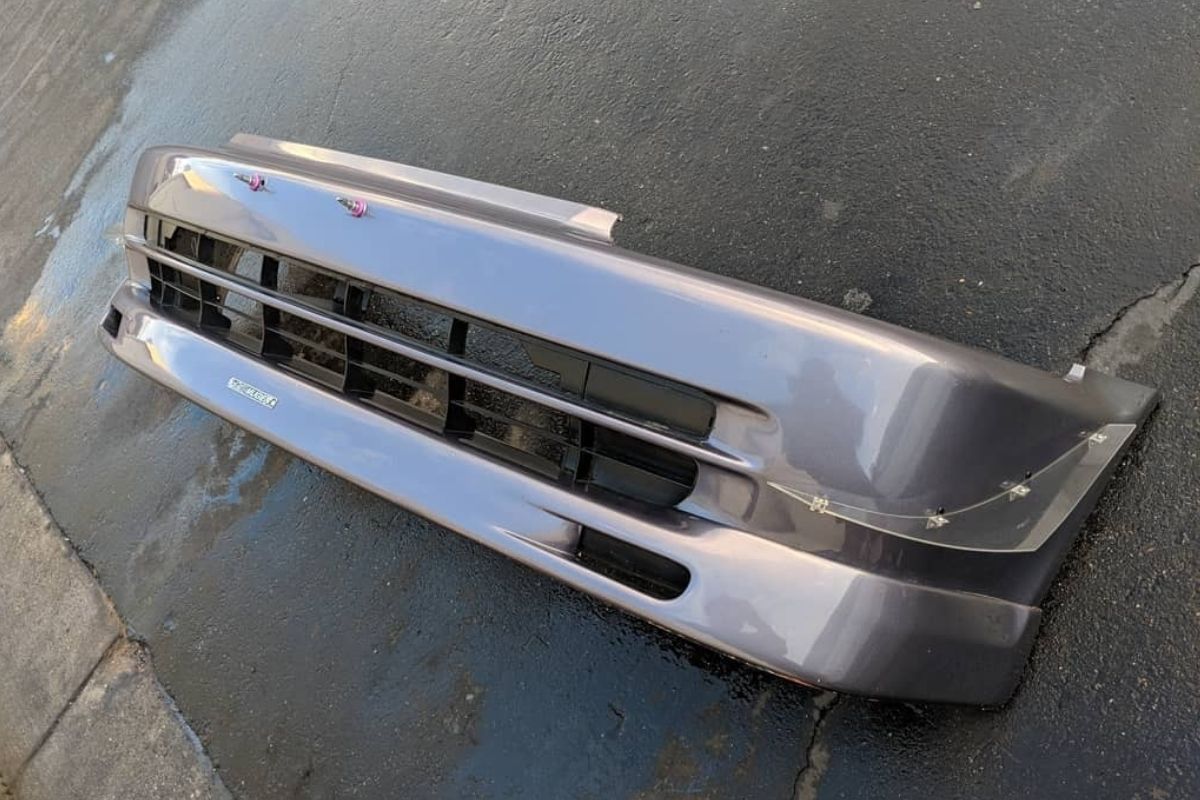 A Honda Civic EG9 frontlip made by Mugen for the Japanese Domestic Market
>>> Related: 10 reasons to buy Japanese cars instead of American
Making the mistake of labelling a non-JDM car, however, is pretty common regardless of whether it's intentional or not. This is especially true with cars like the beloved Honda Civic, which is arguably one of the more popular cars from the Land of the Rising Sun.
One example is the Civic FD2, specifically the Civic Mugen RR variant. It has been replicated to death by many Civic fans here in the Philippines by providing their Philippine-spec FD Civics with similar body kits, bucket seats, etc. Is it JDM-inspired? Yes. Is it a real JDM car? No.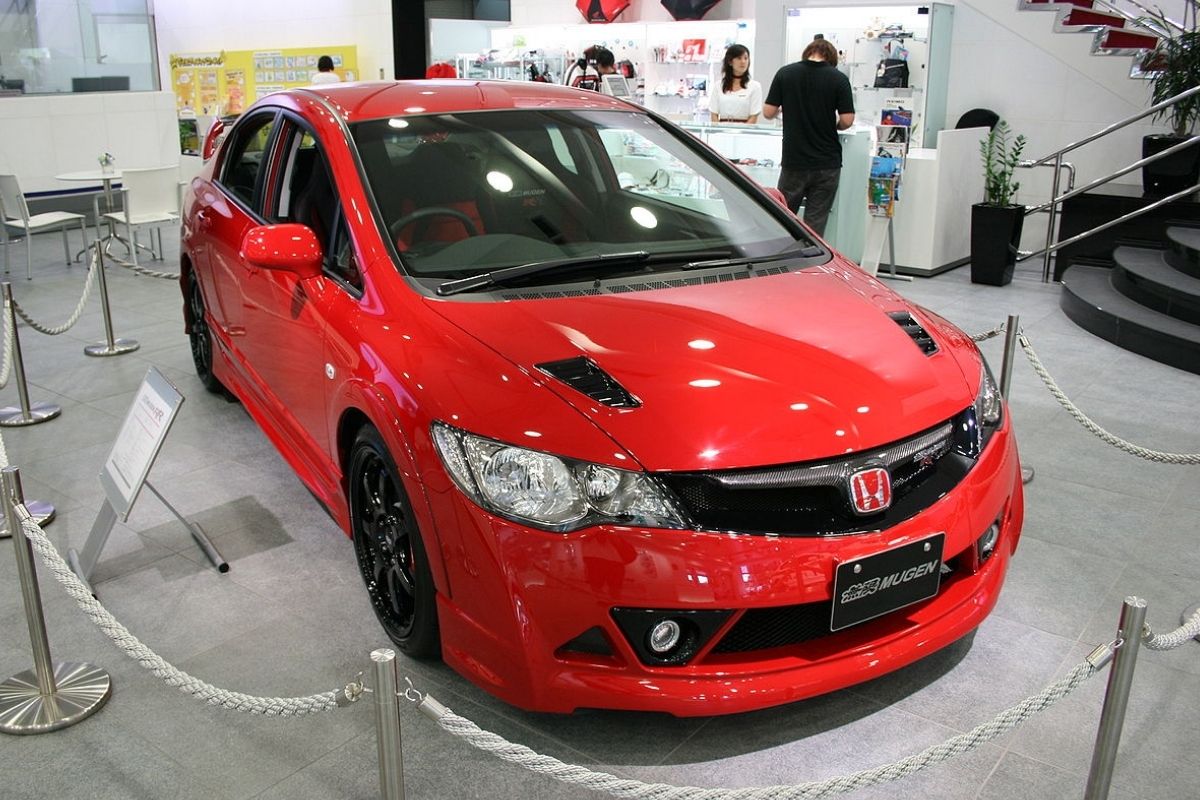 The Civic FD2 Mugen RR is one of the most imitated JDM cars ever
Sure, you can manage to convert a regular FD to a Mugen RR and even use legitimate JDM Mugen parts, but the real thing will always have a different chassis and engine code that's specific to the ones sold in its home country. Of note, only 300 units of the Mugen RR have been made, all of which were sold in Japan.
The same is the case for the JDM Toyota AE86, because there's actually a very similar non-JDM version that was sold to the United States (United States Domestic Market). So, if you managed to import a USDM AE86, many will mistake it as a JDM car. This is due to the fact that the AE86's deep connection to JDM car culture, and the fact that only a few people (save car nerds) know about the more common USDM version.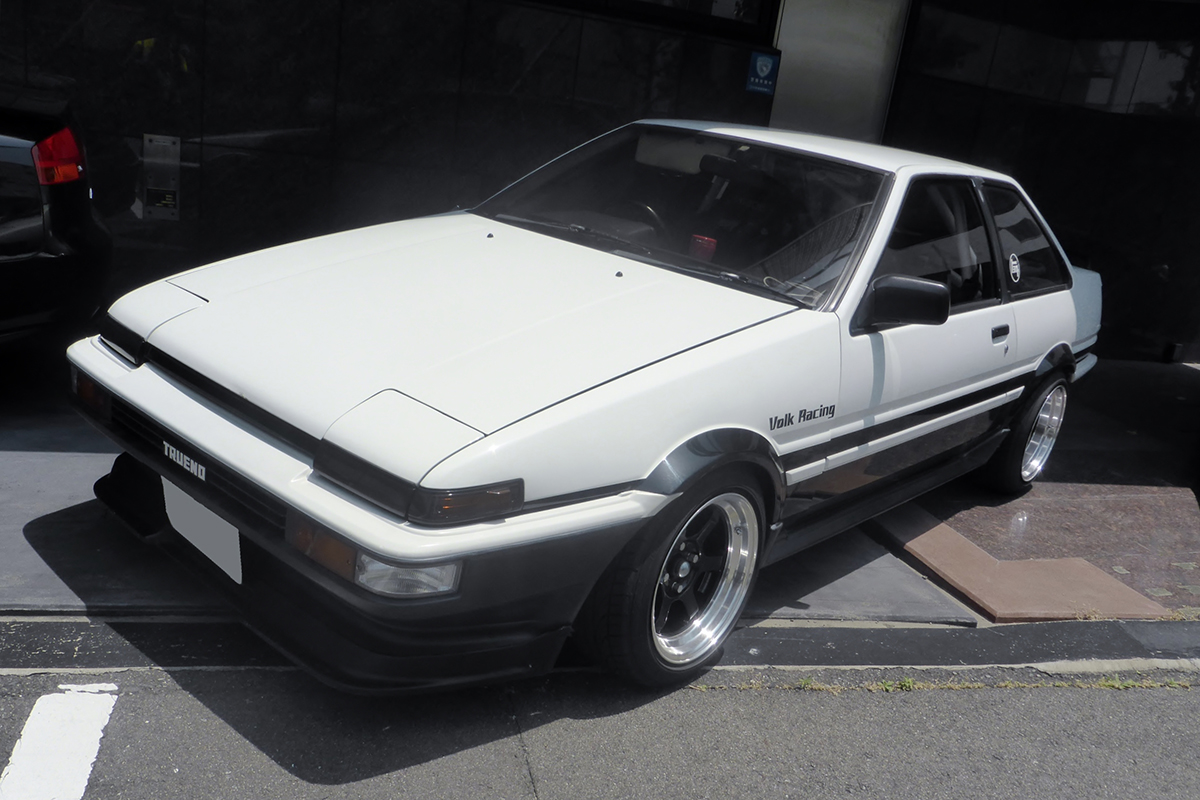 The AE86 Sprinter Trueno GT Apex is a JDM only version of the AE86
To further clarify, cars that are made by Japanese brands that are sold in places other than Japan are not JDM cars. Cars and parts that were sold in Japan only are the real JDM cars and parts. That said, cars that are and were manufactured in Japan does not automatically make a car a JDM car.
Examples of JDM Cars
Here are several examples of famous JDM cars, including high-performance models, as well as kei cars, and regular day-to-day cars meant for daily driving.
1. 1996 Nissan 180SX Type X (S13) – The Top trim level of the 180SX, which came with a differently tuned SR20DE engine capable of making up to 202 horsepower. It also came stock with a front lip, rear spoiler, side skirts, and a unique set of 15-inch alloy wheels.
2. Mazda RX-7 Infini III (FC3S) – This particular RX-7 variant was a limited edition version with a production limit of only 600 cars per year. Special features included an upgraded ECU, 15-inch BBS alloy wheels, an aluminum bonnet, and aero bumper kits, among others. For many fans of the RX-7, this was the best of the best.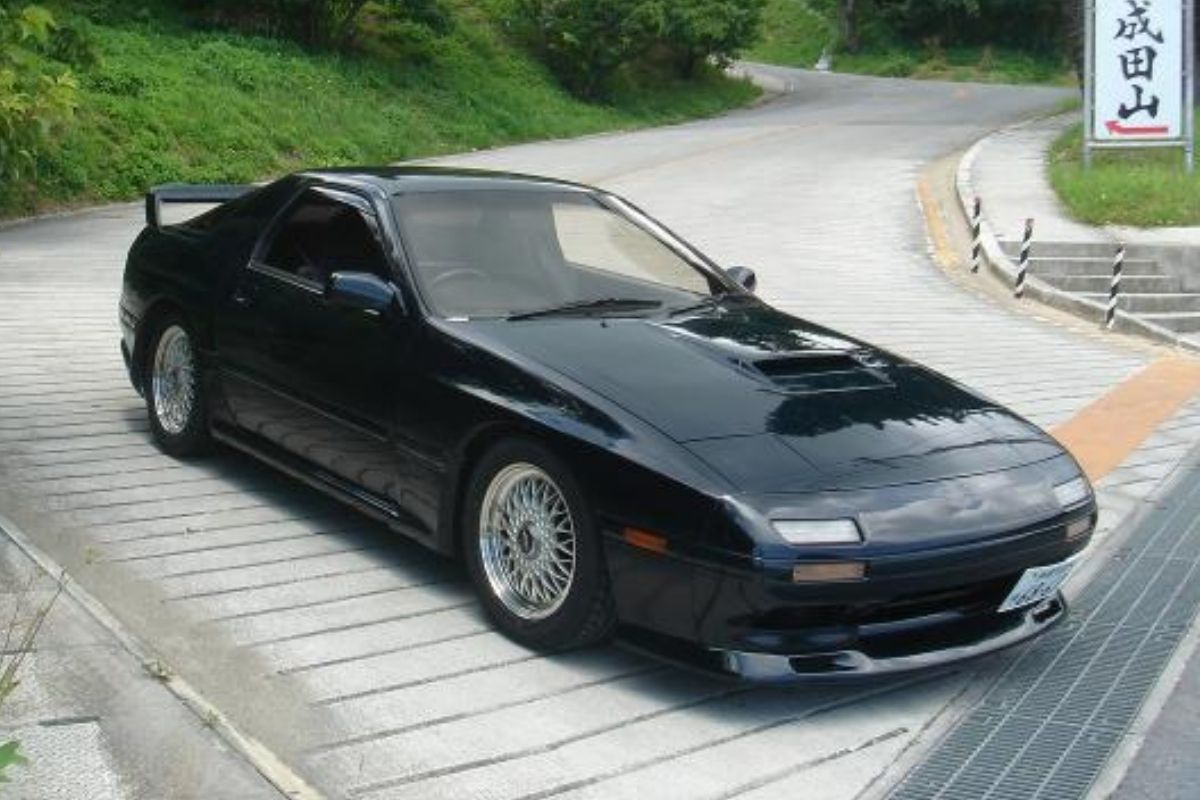 A well-preserved Mazda RX-7 Infini III FC3S 
3. Honda Civic EK9 Type R – This is the first Civic to gain the Type R nameplate. It was introduced in 1997, and it came equipped with a hand-ported B16B engine, a limited-slip differential, and many other upgrades. Of note, the 1.6-liter B16B on the EK9 Type R had the highest output per liter for a naturally aspirated car. It made 182 horsepower and 160 Nm of torque, which is impressive for an engine with that small of a displacement.
4. Eigth-generation Suzuki Carry – That's right, the humble, small, but capable eighth-gen Carry that were sold in Japan from 1985 to 1991 and currently sold here as surplus cars are mostly real examples of JDM cars in the Philippines. They were however, converted to left-hand drive before being sold.
5. Toyota Roomy – The Roomy is the successor of the Toyota Bb. It's small, but as its name implies, it's spacious inside. It's also one of the smallest cars to come equipped with sliding doors.
>>> Related: Suzuki Carry is the official transport of Pepsi products in the Philippines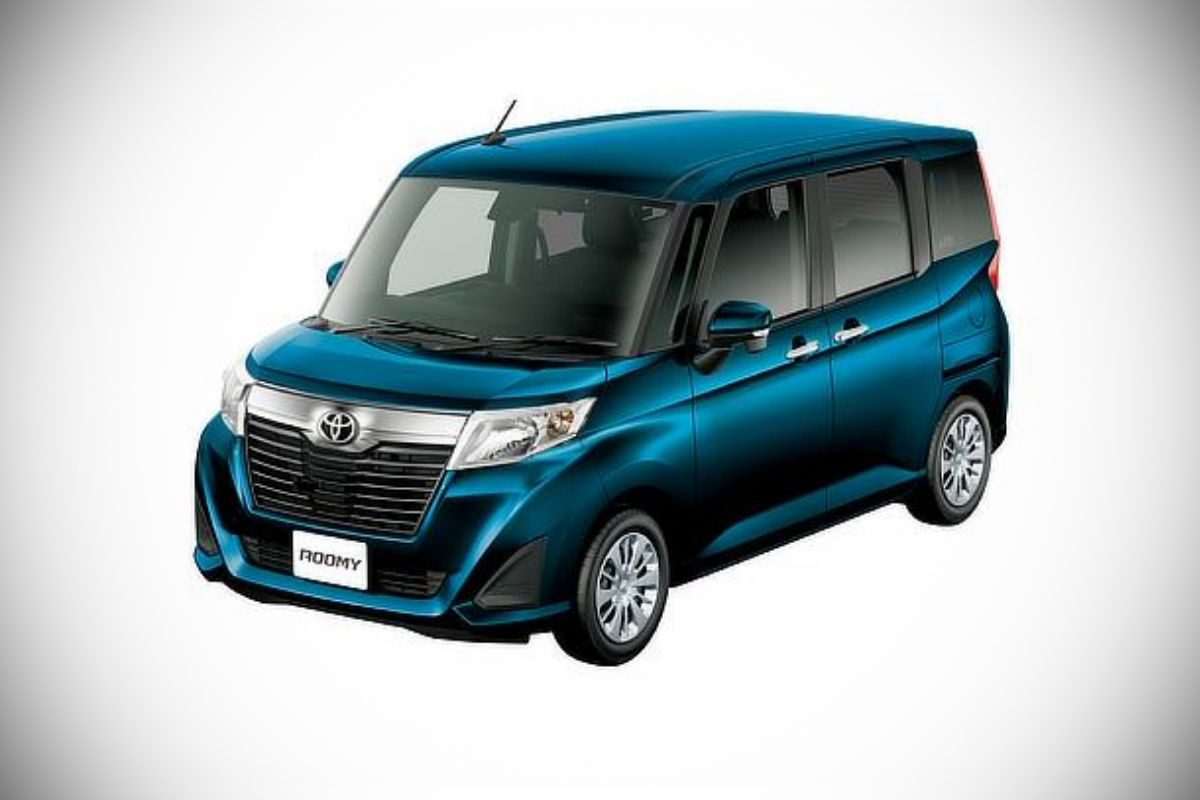 The cute and practical Toyota Roomy
Where to buy JDM cars in the Philippines?
The easiest way to acquire a legitimate JDM car in the Philippines is to acquire one from a licensed importer. Do note though that driving a right-hand drive vehicle locally is illegal. This is according to Republic Act No. 8506 which is entitled as the "An act banning the registration and operation of vehicles with right-hand steering wheel in any private or public street, road or highway, providing penalties therefore and for other purposes.
If you're curious as to what the penalties are, you might get locked up for a period of two years, four months and one day, up to four years and two months. There's also a fine of Php 50,000 on top of the time behind bars.
Your illegally imported car will get destroyed too
In other words, the only way one can get the real JDM driving experience is to go to Japan or to countries that allow right-hand drive vehicles. Your best bet would be New Zealand because it is a right-hand drive country and JDM imports there are very common and affordable. There's also Japan itself, of course, as well as the United States since driving right-hand drive can be legal there depending on the vintage of the car.
Importing one legally to the Philippines is also another can of worms that might just stress you out even more. Why? Well, one has to pay a 30 percent customs duty tax (if the car your buying is a nine-seater and blow model), pay Ad valorem tax based on the landed cost of the car, and another 12 percent for the value-added tax.
If you're considering the smuggled illegal route to save money, don't. Your imported JDM car will only get crushed, and you potentially sent to jail.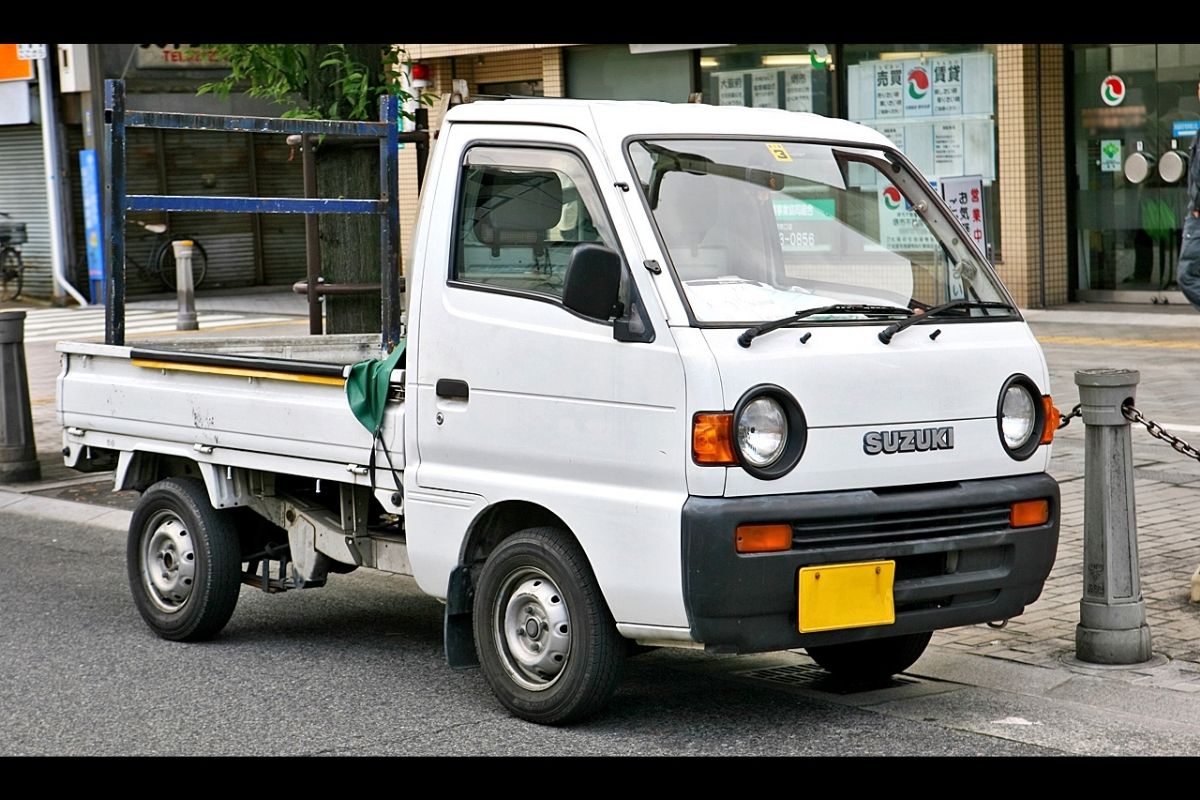 Legally imported cars like this era of the Suzuki Carry are converted to Left-hand-drive
As we've said on the list of JDM car examples, another cheap way of acquiring a legit JDM car is to get one of those Suzuki Carrys imported from Japan. These will only set you back around Php 200,000 at the most. They're legally imported, parts for them and plentiful, and they're really fun to drive in the city and on rough roads.
For more informative articles like these, keep reading here on Philkotse.com.

Know more about Suzuki Carry 2022

The Suzuki Carry 2022 is the Japanese marque's entry to the commercial vehicle (CV) segment. It is available with various configurations and the Suzuki Carry 2022 starting price of Php 614,000 for the Cab and Chassis option. Powering this CV across the range is a 1.5-liter K15B gasoline engine capable of delivering 95 hp and 135 Nm of torque. This engine is connected to a 5-speed manual transmission as standard.
Dimensions-wise, the Carry Utility Van Body (UV) spans 4,344 mm in length, 1,765 mm in width, and 2,030 mm in height. Meanwhile, the Carry Truck is 4,195 mm long, 1,765 mm wide, and 1,910 mm high. And as for the Carry Cargo Van Body (CV), this configuration has a length of 4,237 mm, a width of 1,765 mm, and a height of 2,167 mm. In the Philippines, this CV is competing against the likes of the Mitsubishi L300, Isuzu Traviz, and Kia K2500.

Cesar G.B. Miguel
Author
Recent posts