Tollroads will go cashless before the end of the year.
The Department of Transportation (DOTr) is making a lot of changes in the way we use our toll roads. The agency is aiming all toll roads to go cashless by November 2, 2020. This was planned years back but is now rushed to be implemented due to the growing effects of the COVID-19.
With that in mind, having two tollroad operators in the country with different Radio-Frequency Identification Card (RFID) could be an inconvenience to motorists. For this reason, Easytrip Services Corporation has enabled the use of Autosweep RFID in its toll roads. Yes, there's a way to activate your Autosweep RFID with Easytrip RFID. In fact, Metro Pacific Tollways (MPTC) has been doing this since last year.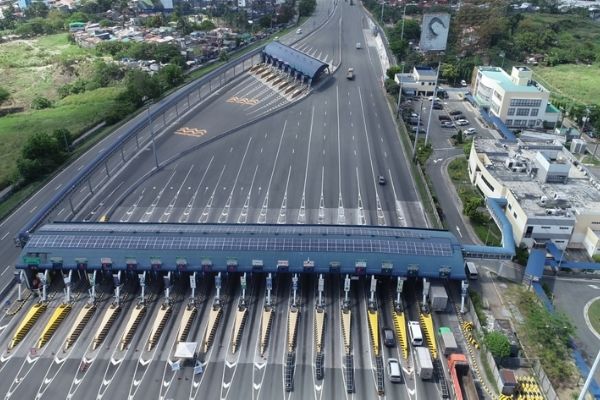 Be sure to enroll your RFIDs before November to avoid inconvenience.
>>> Related: Cashless Expressway: A quick guide to RFIDs, Autosweep, Easytrip, etc.
Easytrip RFID, managed by MPTC, is used for toll roads such as CAVITEX, CALAX, NLEX, and SCTEX. Meanwhile, the Autosweep RFID, managed by San Miguel Corp. Infrastructure, is used for toll roads such as SLEX, Skyway, NAIAX, STARTOLL, TPLEX, and MCX.
To get started, motorists would have to visit any Easytrip stations to enroll and activate their existing Autosweep RFID. Motorists would have to top-up with Php 200 as an initial load requirement. The Easytrip RFID sticker will still be used.
Here are the following Easytrip stations that motorists can visit:
Easytrip RFID
Easytrip Point-of-Sale (POS) & Customer Service Centers (CSC)
1.EASYTRIP POS Stations in NLEX
2.Shell Balintawak Northbound
3.Petron Marilao (PM) Northbound
4.Shell Batangas (SB) Northbound
5.Petron Balagtas (PB) Southbound
6.Shell Mexico Southbound
7.NLEX Drive & Dine
Lane Selling
1.Clark South (Subic Bound)
2.Lane Selling in Angeles Toll Plaza (Entry)
3.Lane Selling in Balagtas Toll Plaza (Entry)
4.NLEX Customer Service Centers
5.Balintawak CSC
6.San Fernando CSC
Easytrip POS Stations in CAVITEX
1.Longos Bacoor NB, Manila Bound Longos Entry
2.CIC NB Ambulant, Manila Bound CIC Customer Service
3.CIC SB Ambulant, Cavite Bound CIC Customer Service
4.Kawit Northbound, Manila Bound Kawit Toll Plaza
CAVITEX Customer Service Centers
1.CAVITEX CSC Northbound
2.CAVITEX CSC Southbound
Easytrip POS stations in C5 SOUTHLINK
1.Shell Logcom Eastbound to Pasig
2.Shell C5 Heritage Westbound to Merville
3.Caltex Merville Eastbound to Taguig
4.Caltex C5 Extension Eastbound to Taguig
5.C5 Extension Road Junction Taguig City
6.C5 Link Customer Service Center
7.C5 Link Customer Service West Service Road
CALAX
1.Shell Station Nuvali, Across S&R Nuvali, Tagaytay-Sta. Rosa Road
Others
1.Easytrip Head Office
Location: Unit 701 City State Center, Brgy. Kapitolyo, Shaw Boulevard, Pasig City
Tel: (02) 8555 7588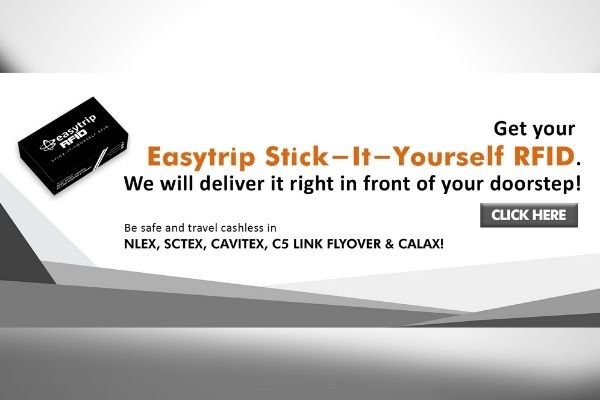 Shopee and Lazada is also offering Easytrip RFIDs for Php 500.
Here at Philkotse.com, we value your interest in the automotive industry. Visit our website to find out more.


Rex Sanchez
Author