Skyway, SLEX, TPLEX, STAR, and NAIAX will go cashless by November 2.
The way we live will never be the same as long as the threat brought upon by the COVID-19 virus is present. Everyone is finding ways on how to limit the transmission of the virus while at the same time looking for possibilities that will keep the economy going.
As such, the Department of Transportation (DOTr) announced that cashless toll collection will be implemented by November 2, 2020.
San Miguel Corporation (SMC) said that its tollways are ready to implement cashless toll collection by November as per DOTr's order. SMC also sees this strategy as a means to help prevent the transmission of COVID-19.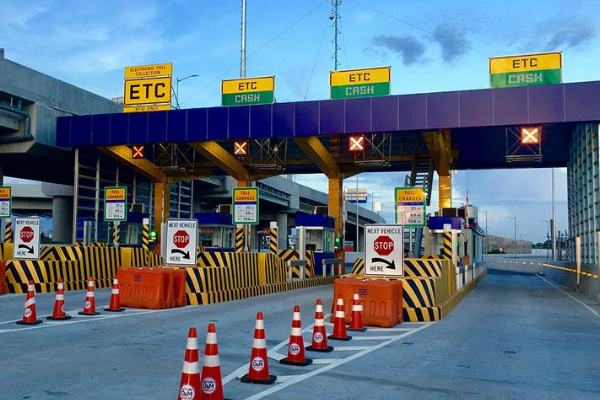 San Miguel Corp. is all set to implement a cashless toll collection by November 2
Starting November 2, 2020, SMC confirmed that cashless toll collection will be implemented at the Skyway system, NAIA Expressway (NAIAX), South Luzon Expressway (SLEX), Southern Tagalog Arterial Road (STAR) tollway, and Tarlac-Pangasinan-La Union Expressway (TPLEX).
"We have completed the reconfiguration of these cashless lanes to help ensure a smooth transition and hopefully, minimal delays for motorists. Implementing this measure is a priority for us because it is in line with government health regulations and it will better protect both our motorists and expressway employees," said SMC president Ramon S. Ang.
Ang added that the Skyway now has 130 Electronic Toll Collection (ETC) capable lanes while there are now 134 lanes at SLEX, 36 lanes at NAIAX, and 58 lanes at STAR. On the other hand, TPLEX currently has 37 ETC lanes but it is being upgraded to 52.
13 Frequently Asked Questions on RFIDs for Philippine Expressways
Here are the stations or locations where you can get the RFID stickers installed for cashless highway transactions.
Skyway and NAIAX (Total of 15 stations)
Open 24/7
1. C5 CSC Southbound
2. Old NAIAX Drive-Thru Westbound
Open from 8 a.m. to 5 p.m
3. Petron Commerce
4. Petron C5
5. Petron Dasmarinas
6. Petron NAIAX
7. Petron Valle Verde
8. C5 Toll Plaza Northbound
9. NAIAX Main Toll Plaza A
10. NAIAX Main Toll Plaza B
Open from 8 a.m. to 7 p.m
11. Shell Magallanes
Open from 6 a.m. to 10 p.m
12. Bicutan Toll Plaza Northbound
13. Nichols Toll Plaza Southbound
14. Runway Toll Plaza Northbound
15. Sucat Southbound After Exit
>>> Related: SMC Tollways shifting to cashless toll payment to limit hand contact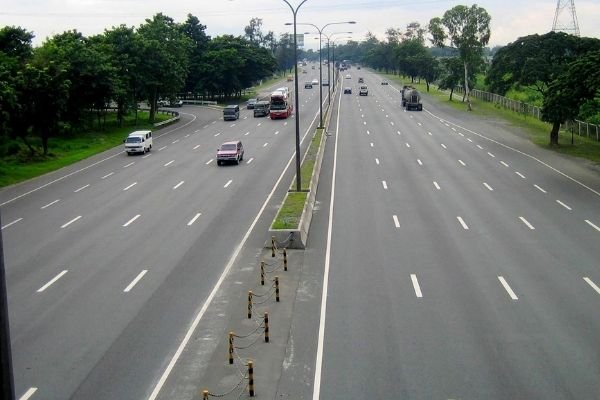 South Luzon Expressway
SLEX (Total of 18 stations)
Open 24/7
1. After Calamba Entry Toll Gate
2. Southwoods Toll Plaza Northbound
3. Eton Toll Plaza Northbound
Open from 8 a.m. to 5 p.m
4. Southwoods CSC Northbound
5. Southwoods CSC Southbound
6. Ayala Greenfield CSC
7. Sta Rosa CSC Northbound
8. Sta. Rosa Southbound
9. MaTES Office Silangan Northbound
10. Petron Evia
11. Shell Mamplasan
12. Petron San Pedro
13. Shell Putatan
14. Filinvest Toll Plaza
15. Mamplasan Toll Plaza Northbound
16. Mamplasan Toll Plaza Southbound
17. Susana Heights Toll Plaza Southbound
18. Cabuyao Toll Plaza Southbound
STAR (Total of 6 stations)
Open from 8 a.m. to 5 p.m
1. Star Toll Lipa CSC (Tambo Exit)
2. Petron Lipa
3. Petron Malvar
Open from 6 a.m. to 6 p.m
4. Batangas Drive-Thru Southbound
5. Sto Tomas Drive-Thru Northbound
6. Lipa Drive-Thru Southbound
>>> Related: Increased toll fees applied for popular expressways in the Philippines in 2020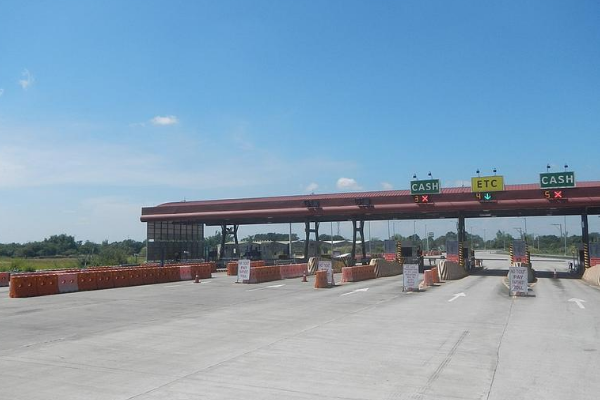 Tarlac–Pangasinan–La Union Expressway [Photo: Judgefloro]
TPLEX (Total of 9 stations)
Open 24/7
1.TPLEX Tarlac Main Office Northbound
Open from 8 a.m. to 5 p.m
2. Petron Pura Northbound
3. Petron Pura Southbound
Open from 7 a.m. to 4 p.m
4. Carmen Toll Plaza
5. Pura Toll Plaza
6. Rosario Toll Plaza
7. Tarlac Toll Plaza
8. Urdaneta Toll Plaza
9. Victoria Toll Plaza
Online reloading is also available through G-Cash, Coins.ph, or via www.JustPay.To. Motorists can also pay online through select banks such as the following:
Bank of Commerce
Union Bank
Maybank
Chinabank
Bank of the Philippine Islands (BPI)
EON by Union Bank
On the other hand, over-the-counter payments are accepted at the following:
Treats 
Savemore 
SM Bills Pay
SM Business Services
SM Hypermarket
WalterMart 
7 Eleven
Robinsons Department Store 
Robinsons Supermarket
Family Mart
Rustans 
Shopwise 
Western Union
LBC
ExpressPay
Truemoney
Tambunting 
RD Pawnshop 
Self-service kiosks such as TouchPay, ECPay, and E.Tap
In addition, SMC launched "RFID To Go" where the sticker can be installed at the lanes with a minimum P200 load for Class 1 vehicles, and an amount equivalent to the farthest toll for Class 2 and 3 vehicles.
Public utility vehicles (PUVs) and fleet accounts may visit www.autosweeprfid.com and follow the steps listed on the website.
Visit Philkotse.com for more of the latest automotive news.


Martin Aguilar
Author