Enter the world of car doors by reading this list.
If the front fascia is the first thing you'll see on a car, the first thing you'll probably touch is the door handle. That said, opening the door will also leave a great impression on you when encountering a particular model for the first time.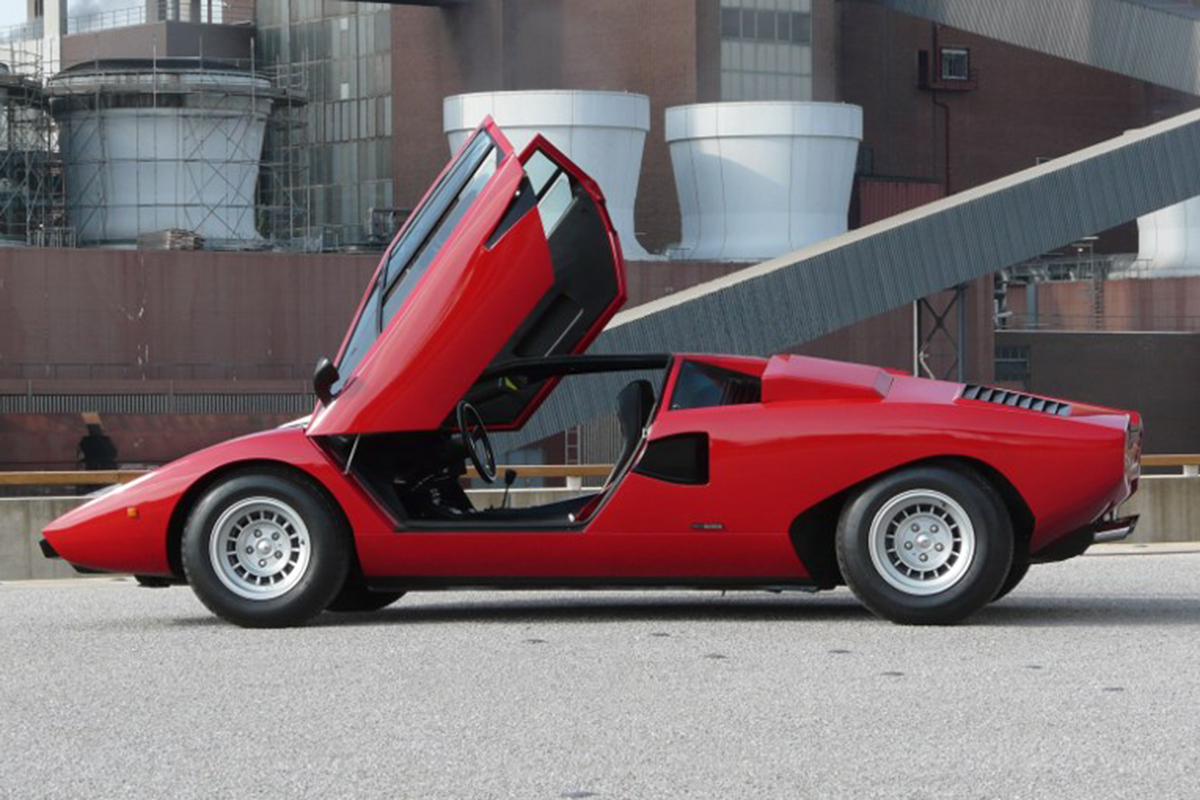 The Lamborghini Countach for example certainly left an impression when it was introduced
To this end, car manufacturers have come up with many different kinds of car doors. Each of them works differently, and each will have its own purpose. For example, on supercars and ultra-luxury cars, the mere act of opening doors can become a spectacle unto itself.
On the more utilitarian end of things, vans will have their own special types of doors optimized for ease of use and practicality.
So what are the different types of car doors?
1. Regular car doors
These are the most common type of car doors and they work by swinging from a hinge positioned at the front. These are favored by most designers since they're the easiest to pull-off, and they're probably the most economical to manufacture.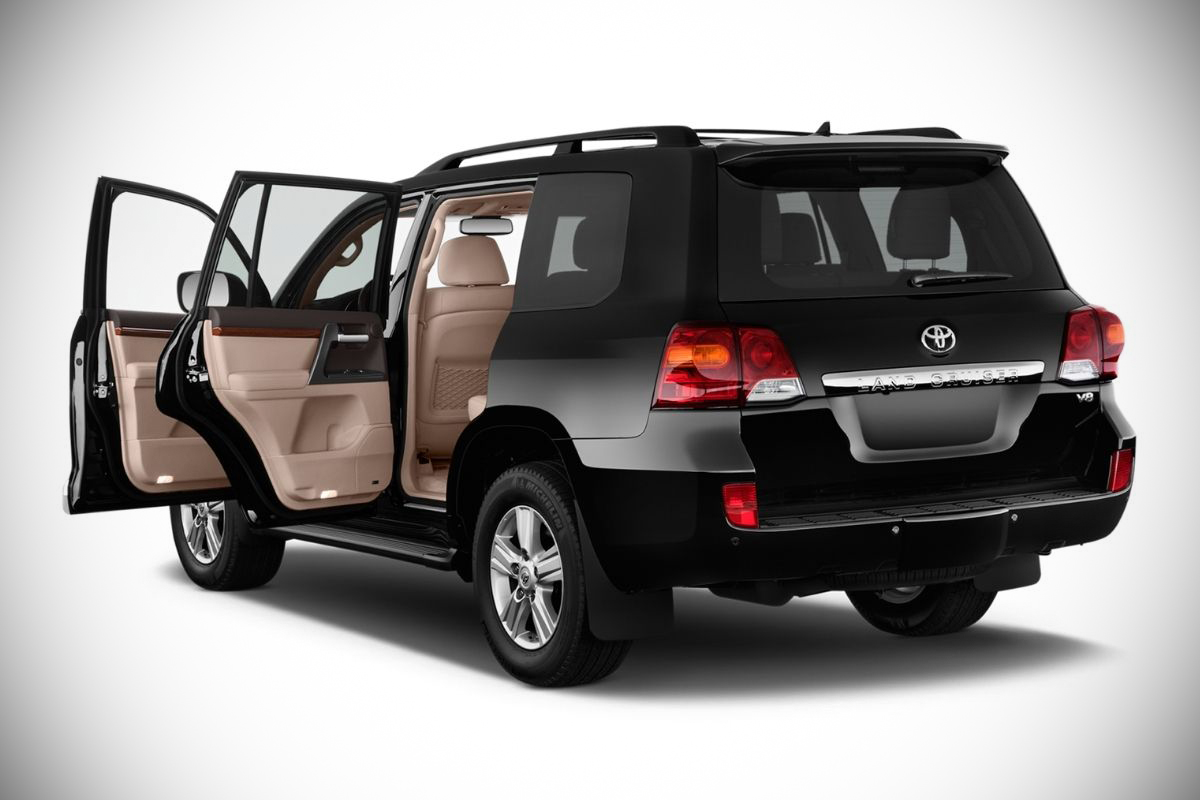 The Toyota Land Cruiser showing off its huge welcoming doors
2. Suicide doors
The term "suicide doors" refers to doors that are hinged from the rear, so that they open backward. Originally, they were used on horse-drawn carriages. They are named as such because many consider them to be less safe than regular front-hinged car doors. Nevertheless, these doors allow for ease of entry and exit, and chauffeurs can open it faster for a passenger after getting out of the car.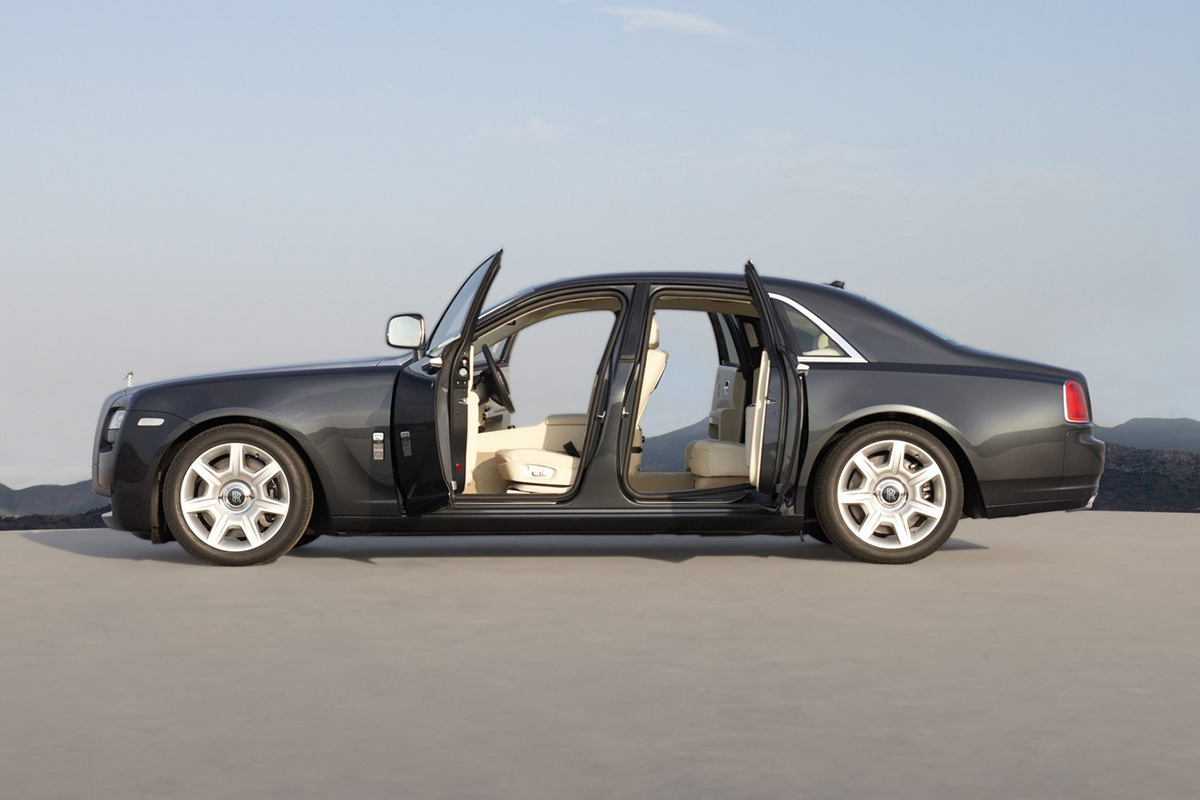 The driver doesn't have to travel the length of the rear door to get to the door handle
The word suicide, however, is a bit unsavory. As such, many manufacturers have used other terms like rear-access doors, freestyle doors, flexdoors, etc.
In the current day and age, these types of doors are commonly used in luxury cars like the Rolls-Royce Ghost. Although, some more mainstream vehicles like the Toyota FJ Cruiser and other extended-cab pickup trucks in foreign markets use suicide doors.
3. Gull-wing doors
Gull-wing doors have their hinges positioned on the roof. As such, they open upwards. They are called as such since they resemble the wings of a seagull especially when the said creature is about to take flight.
Some famous car models that come with gull-wing doors include the DMC DeLorean, the Tesla Model X, the Autozam AZ-1, and many others.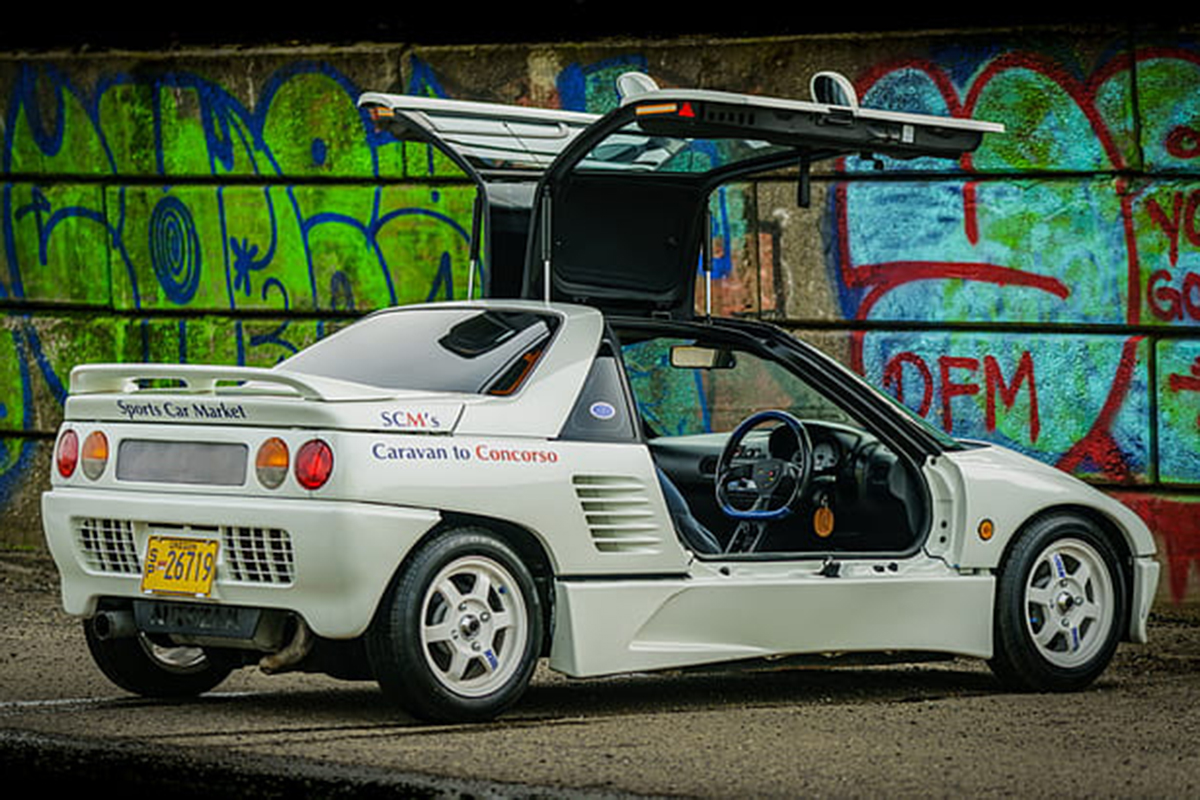 It's small, but it's oozing with coolness
While they give the cars a very unusual and novel look and feel, gull-wing doors are prone to water leaks. It does, after all, uses rubber seals. Couple that with the fact that they're part of the roof, and the seals will sometimes give out due to the repeated friction caused by closing and opening the doors.
>>> Related: Tesla Model X 2020 Review: The future of smart SUVs
4. Butterfly doors
Instead of having hinges on the roof or the front, a butterfly door's hinges are positioned along the length of the A-pillar. This allows the doors to open outwards and then upwards.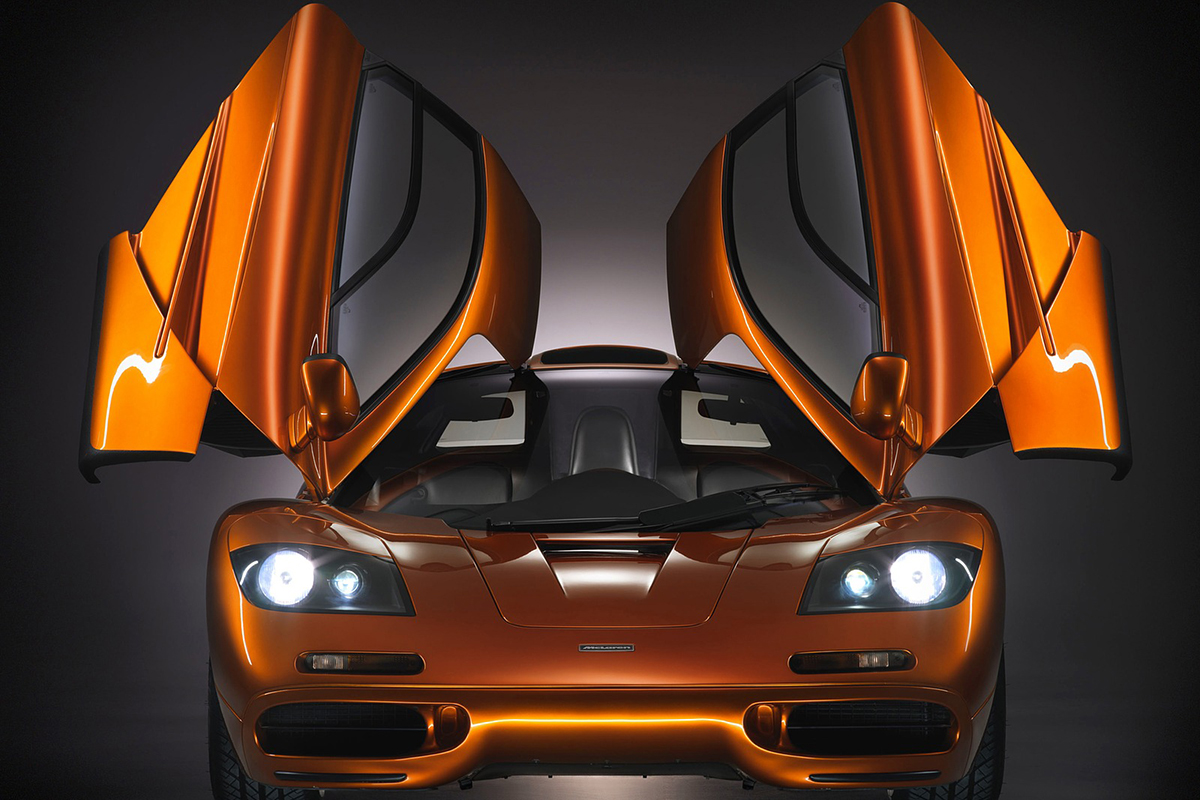 The McLaren F1 looks as if it's saying "Come at me bro"
Not only are they oozing in style, but butterfly doors allow for easier entry and exit especially for very low high-performance cars. That said, these doors use more hinges and moving parts than a regular car door, as such, they're much more expensive to manufacture.
Examples of models equipped with butterfly doors include the Toyota Sera, the Porsche 911 GT1, and the McLaren F1, among others.
>>> Relaed: What are the supercars I can buy in the Philippines?
5. Scissor doors
Scissor doors, or swing-up doors, rotate vertically from a hinge positioned at the front of the door. As such, this door type can open upwards.
One huge advantage of scissor doors is that it allows a car to park in tight spaces. As such, these types of doors are common on two-door performance cars, which typically come with huge doors. Another is that it allows a driver to operate the car with the doors open for whatever reason.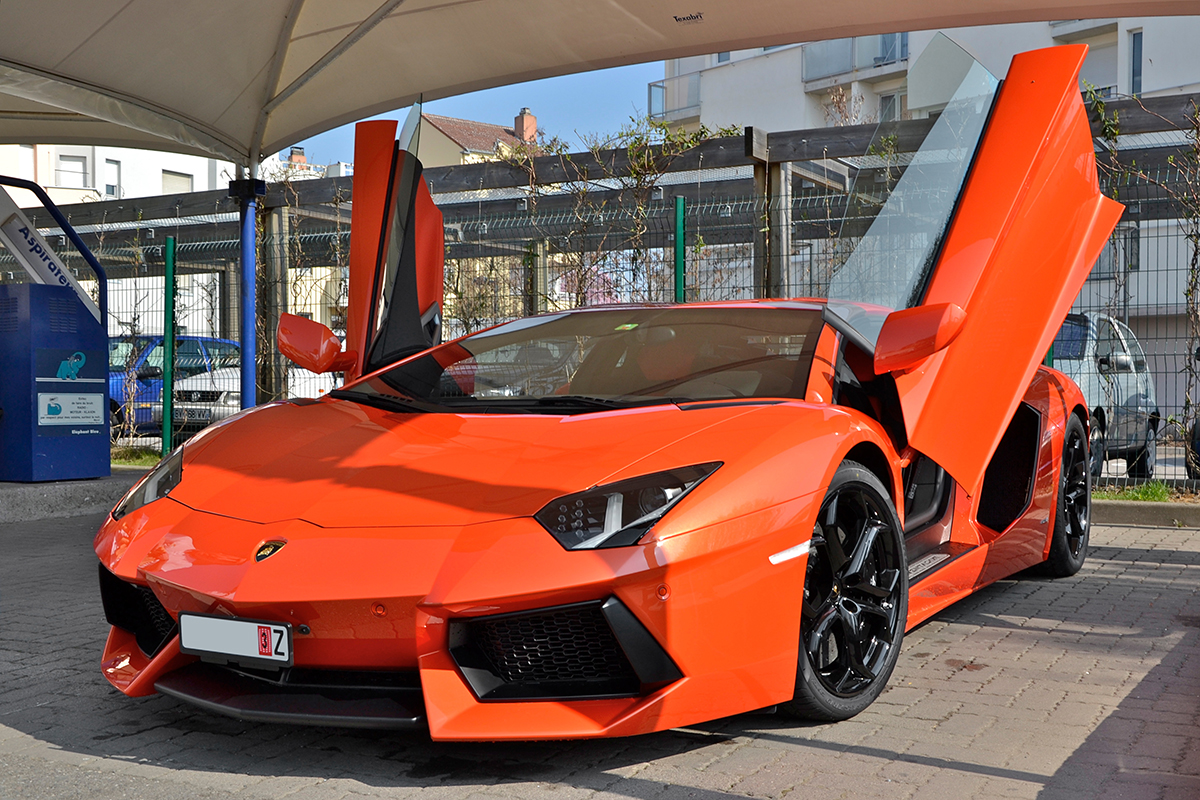 The Lamborghini Aventador showing off its scissor doors [Photo: Alexandre Prévot]
In the event of a rollover, however, rescuers will have a hard time opening scissor doors since they open upwards. A parking lot with a low roof will sometimes pose problems for cars with scissor doors.
Notable cars equipped with scissor doors include the Lamborghini Aventador, the Lamborghini Countach, the 2006 Smart Roadster, and many others.
6. Sliding doors
Sliding doors are usually seen on minivans, minibusses, etc. As per its name, this type of car door usually travels along a track and is opened from side to side. This allows for a very wide entry and exit point for passengers and cargo.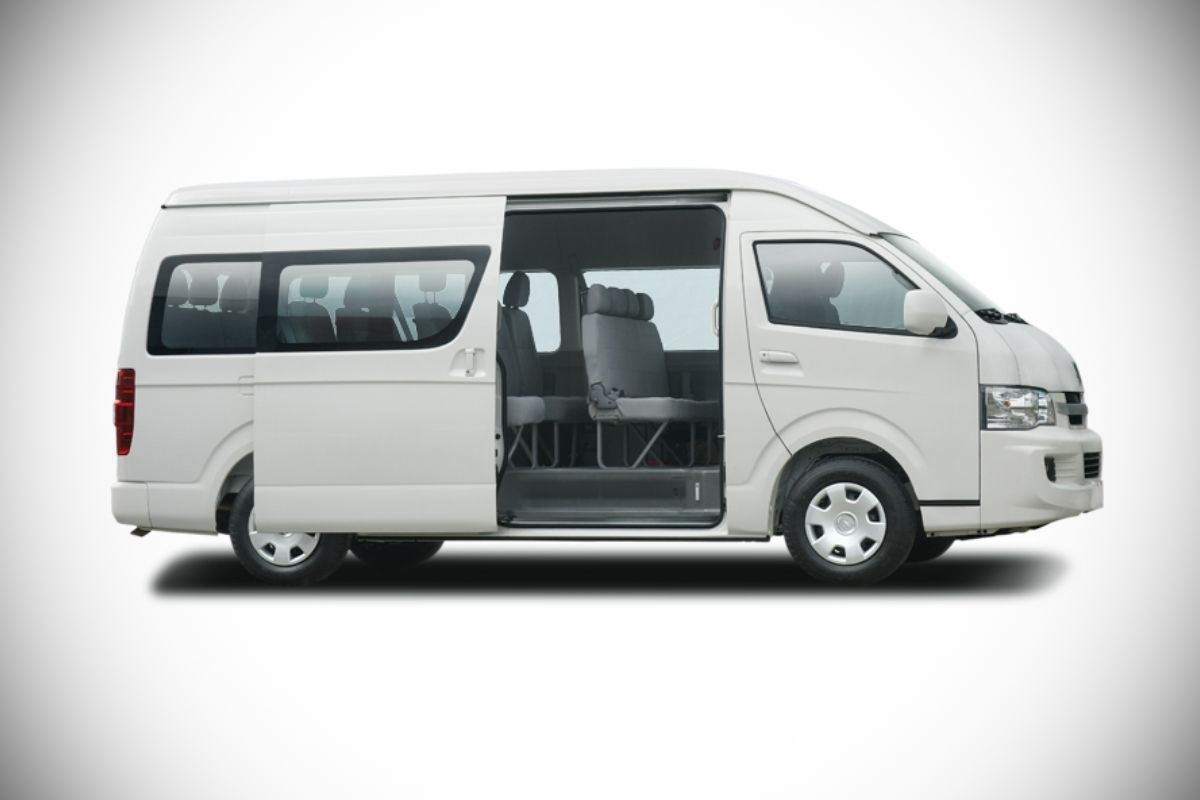 The previous-gen and current-gen Hiace models feature sliding doors
>>> Related: [Philkotse pick] Best passenger vans in the Philippines for every ride
7. No doors
To save weight, some car designs have opted to come with no doors at all. Sure, some might not be road legal, but a select few can actually be used legally on the road. These, however, usually do not come with a roof, and some don't even have windshields.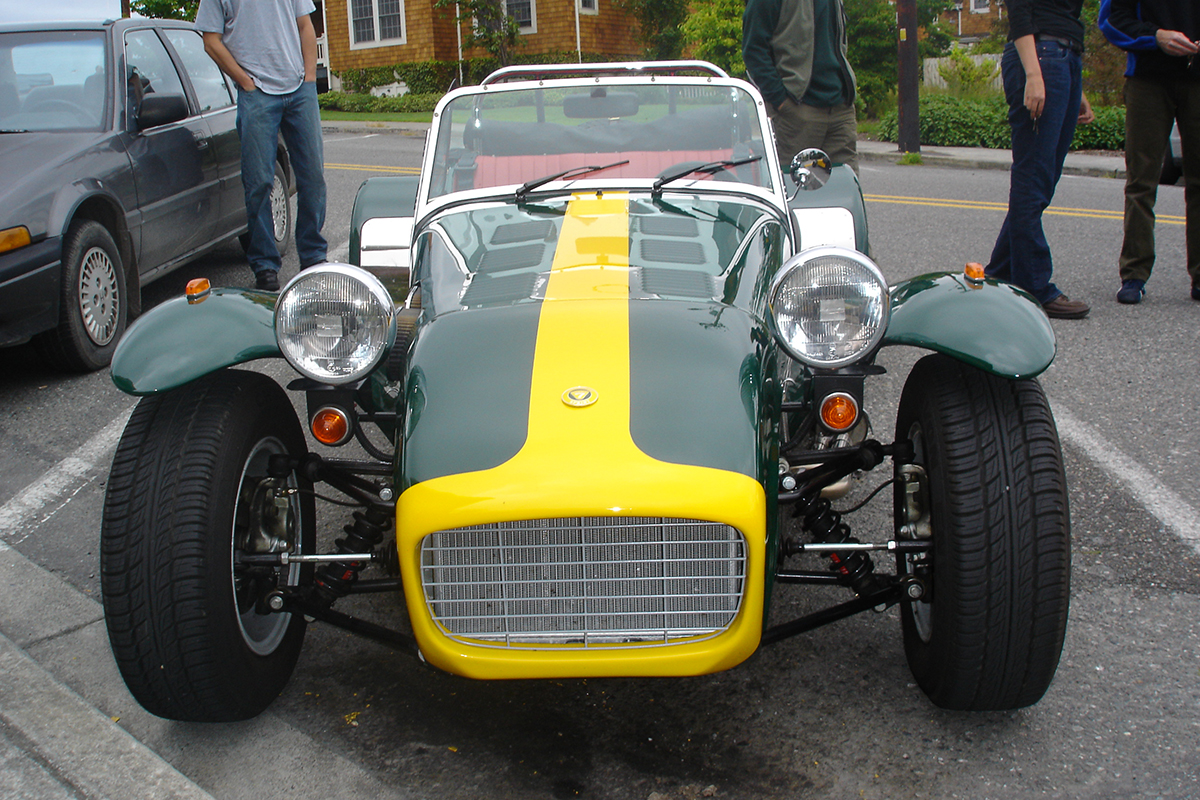 The Caterham Classic has no doors, no roof, but it's all about fun
These cars without doors include the Ariel Atom, the KTM X-Bow, Caterham 7, BAC Mono, etc.
>>> Related: 4 surprising Pinoy transport innovations you might not know 
8. Dihedral synchro-helix actuation doors
So far, we've talked about scissor doors, gull-wing doors, butterfly doors, and suicide doors. All of them are unusual, and all of them add a lot of flavor to the cars that use them. The most unusual one among all types of car doors that we've found however is called the "Dihedral synchro-helix actuation doors" and these are exclusively used by Koenigsegg models.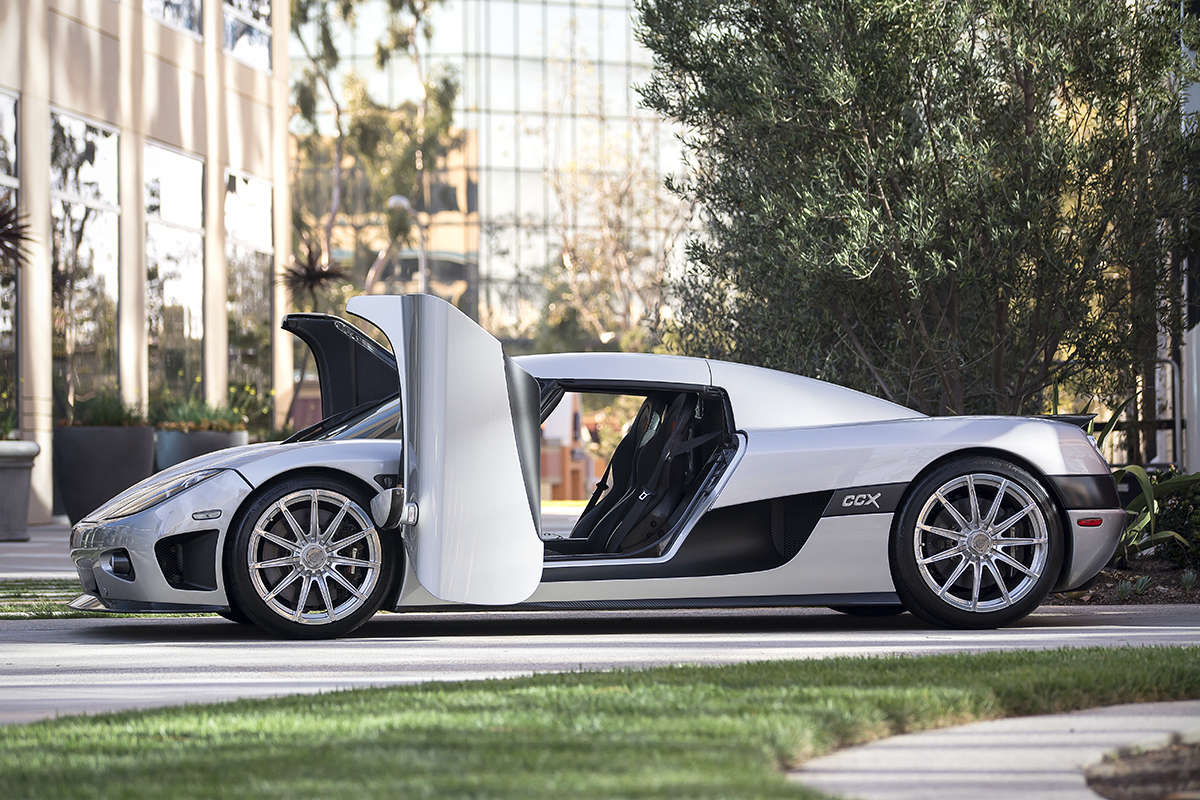 Koenigsegg's special doors are electronically activated using a button
How do they open? Well, its hinge mechanism allows the said door type to rotate 90 degrees by sweeping outwards, upwards, and then sliding forwards. Suffice to say, it's very complicated.
But why? Well, it was designed to avoid curbs since Koenigseggs tend to be low to the ground. Also, it's low enough thus allowing a car to be stuffed in parking spaces with low roofs. That said, one huge disadvantage of this door type is that the door and the bonnet might collide with each other when the battery is disconnected.
There are other different types of car doors there in the wild, but these listed here are some of the most common and/or the most interesting ones currently found on car models the world over.
If you found this article entertaining and informative, stay tuned here on Philkotse.com for more.


Cesar G.B. Miguel
Author