There is a list of innovations and inventions in transportation made by Filipinos and what they mean for the transport sector! Keep reading for more!
The transportation and vehicle industry receives hundreds of thousands of new inventions every day. A lot of these inventions barely make it to the international market while some are even discouraged and discontinued.
These ideas and innovations come from all over the world and can be contributed by literally anyone -- and by that, we mean even us Filipinos.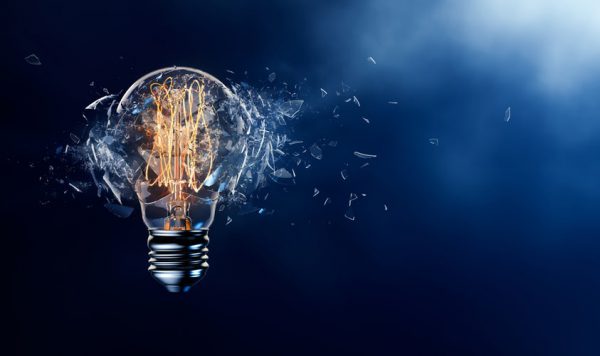 There are many transport innovations that are brought to daily life by Filipinos
Filipinos aren't only known in art and culture, we are also famous for possessing brilliant minds and hardworking hands. Although most of the Filipino's contribution to the transportation industry didn't actually make it to the international transportation market, we still have a few innovations that deserve as much attention.
Philkotse.com lists some of the inventions that were invented by local talent. You may or may haven't heard of them, but they definitely deserve more attention than what they initially received.
1. The Salamander Amphibious Tricycle by Atoy Llave
Tricycles are iconic to the Filipino culture and transportation scene. However, this tricycle remake from Atoy Llave can let you drive on both land and water. Atoy Llave is a business owner and a car customizer by trade. He owns A-Toy Bodykits and decided to team up with H20 Technologies to build a tricycle that is adept on both environments, hence the name.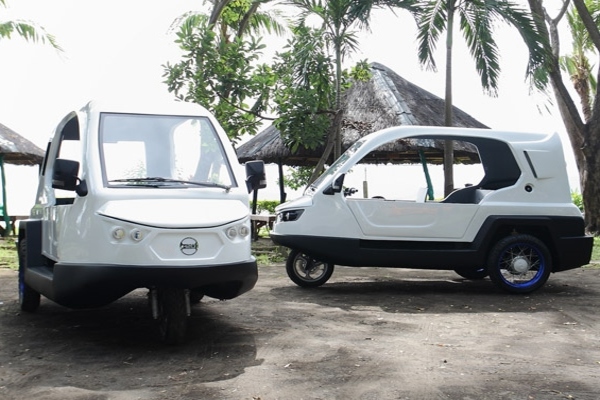 The Amphibious tricycle can comfortably seat six people
The amphibious tricycle can comfortably seat six people, which is more than what the average regular tricycle can handle. The maker has two running tricycle prototypes with two power source options which are an internal combustion engine and 5kW electric motor.
The prototype was also once driven by local famous artist and host Anne Curtis and was featured in a TV show hosted by local television newscaster, Korina Sanchez.
2. "Water gasoline"                                         
The concept of realizing "gasoline power" from pure water was only previously possible in fiction books and through wishful thinking. This was, of course, before another brilliant Filipino decided to make the improbable possible.
Noli Dazo graduated from the University of Southern Nevada, having majored in Computer Science and Engineering where he must have gained the knowledge necessary to build such an innovation. He created the Dazo Water Fuel Hydrogen or "Tubig na Gasoline."
Dazo stated that jeepney drivers were the best people to benefit from his invention. It's not only cleaner and less expensive compared to gas and petrol, but the Dazo Water Fuel Hydrogen is also more eco-friendly and more powerful! According to its inventor, water gasoline has around three times more power than the standard petrol and gasoline we usually buy.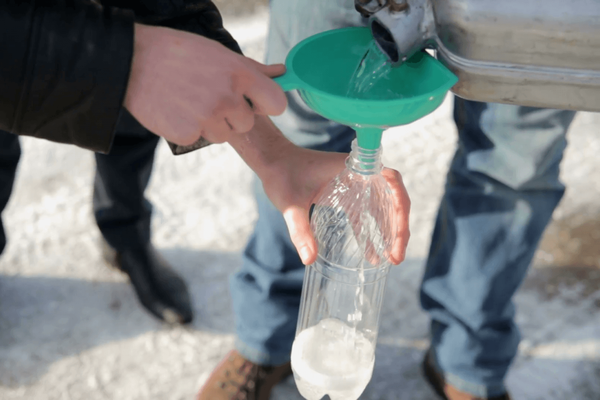 Noli Dazo created the Dazo Water Fuel Hydrogen also known as "Tubig na Gasoline."
It's even cleaner and doesn't corrode the internal components of the engine. In addition to that, the fuel type also produces a lot of steam when being used. This has a beneficial effect on the engine by cooling it down and flushing old carbon deposits.
This invention guaranteed Dazo the "Outstanding Filipino Inventor of the Philippines" in the Innovative Products Invention category.
>>> Read more: There is more to know about 8 common car's alternative fuels.
3. Eagle Eye and Highmax Security System
Junior de Jesus is a 46-year-old electronics and electrical technician. He first invented the Highmax Turbo Power Simulator or the HTPS. In a report, de Jesus stated that his HTPS works just like a power booster. It boosts your car's speed without burning additional fuel.
Junior added that his invention converts the atmospheric air to ozone and nitrous oxide/hydrogen just before it goes inside the engine where it enhances the vehicle's fuel-burning efficiency. The end result of all this is less fuel consumption with more power.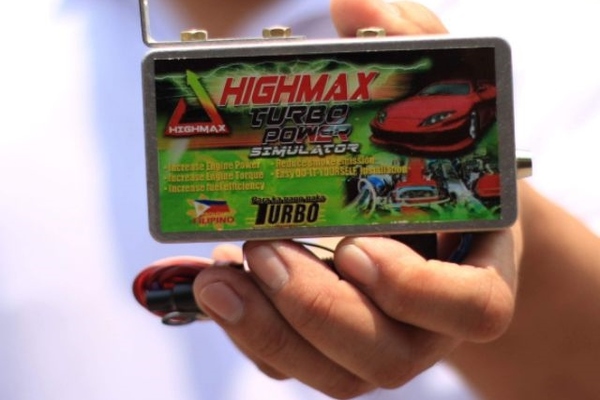 The Highmax Turbo Power Simulator was awarded by the Department of Science and Technology
This Highmax Turbo Power Simulator was awarded by the Department of Science and Technology with financial assistance to further its development.
Aside from the HTPS, de Jesus also came up with a special mobile security alarm that he called the Call Alert Security System, which can be used in both businesses and four-wheeled vehicles.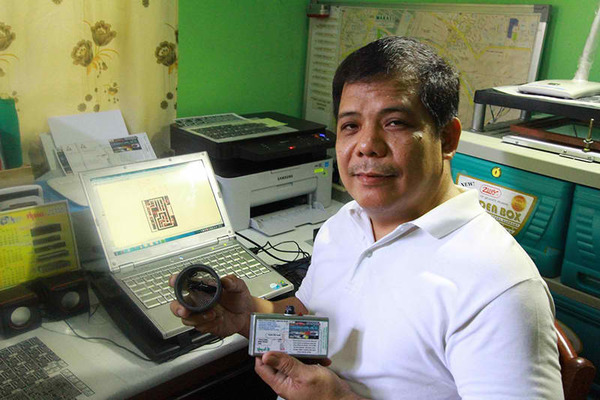 De Jesus also came up with a special mobile security alarm that he named the Call Alert Security System
The Call Alert Security System works by sounding an audible alarm for 25 seconds before completely stopping the engine. This will let the owner search for his or her stolen vehicle by utilizing the tracking device that's accessible via mobile phone.
Junior also added that unlike most of the security and anti-theft systems that are taking over the market, his invention does not require a GPS connection. This is because the owner has the option of installing a camera in the vehicle instead.
4. The iBus
If you're living somewhere near or in the metropolis, then you may have heard of the iBus. This electric vehicle is a smaller, quieter and more eco-friendly version of the standard bus. However, the iBus can actually be more than that.
The iBus concept won a gold medal at the well-known 11th British Invention Awards in London that took place way back in 2011. It was awarded for having an "outstanding contribution and application of innovation for the public sector transport system". 
This award was shared by the two people who worked for hand in hand to make the iBus concept possible. Elma Arboleras served as the main inventor while Rodel De Guzman is the co-inventor.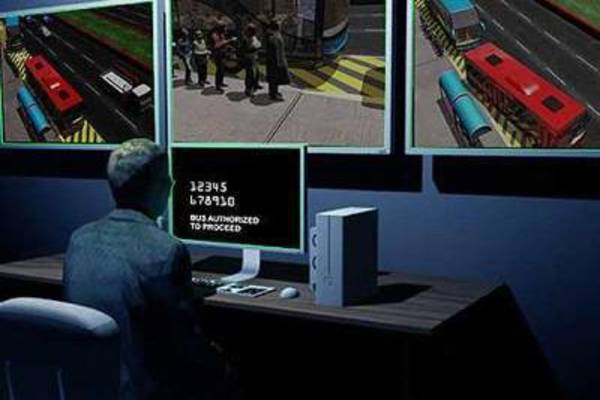 The iBus concept won a gold medal at the well-known 11th British Invention Awards in London
Some of the iBus' or the Intelligent Bus Utility System's capabilities are the following:
Load and unload passengers when they reach their designated locations;
Utilize real-time location parameters to accurately track the buses' departure and arrival time;
Lessen the duration of bus stops;
It has customized doors to open and close when in their designated location;
Monitor and trace the buses using machine-readable tags;
>>> Might be useful: 8 useful apps to plan your next road trip.
De Guzman first thought of this concept when a bus stopped in front of a passenger while he was driving with his father somewhere in Quirino Highway. In the year 2011, Elma made a presentation regarding the iBus to then Metropolitan Manila Development Authority Chairman Francis Tolentino, who was impressed by the idea.


Hanna Sanchez
Author