LS swap the world.
What is an LS engine?  
If you're familiar with car tuning culture, particularly North American car culture, then you'll know that the V8 engine is quite popular. The current king of V8s however is undoubtedly the LS-based small-block V8 engines from General Motors. 
As we've said, it's a V8 engine made by GM, and it was developed from the older modular GM small-block engines based on the Chevrolet small-block V8, which in turn was first released way back in 1954. The modern LS family of engines was developed by Ed Koerner, GM's former Powertrain vice president and a National Hot Rod Association record holder, specifically for drag racing. This of course hints as to what this engine can do.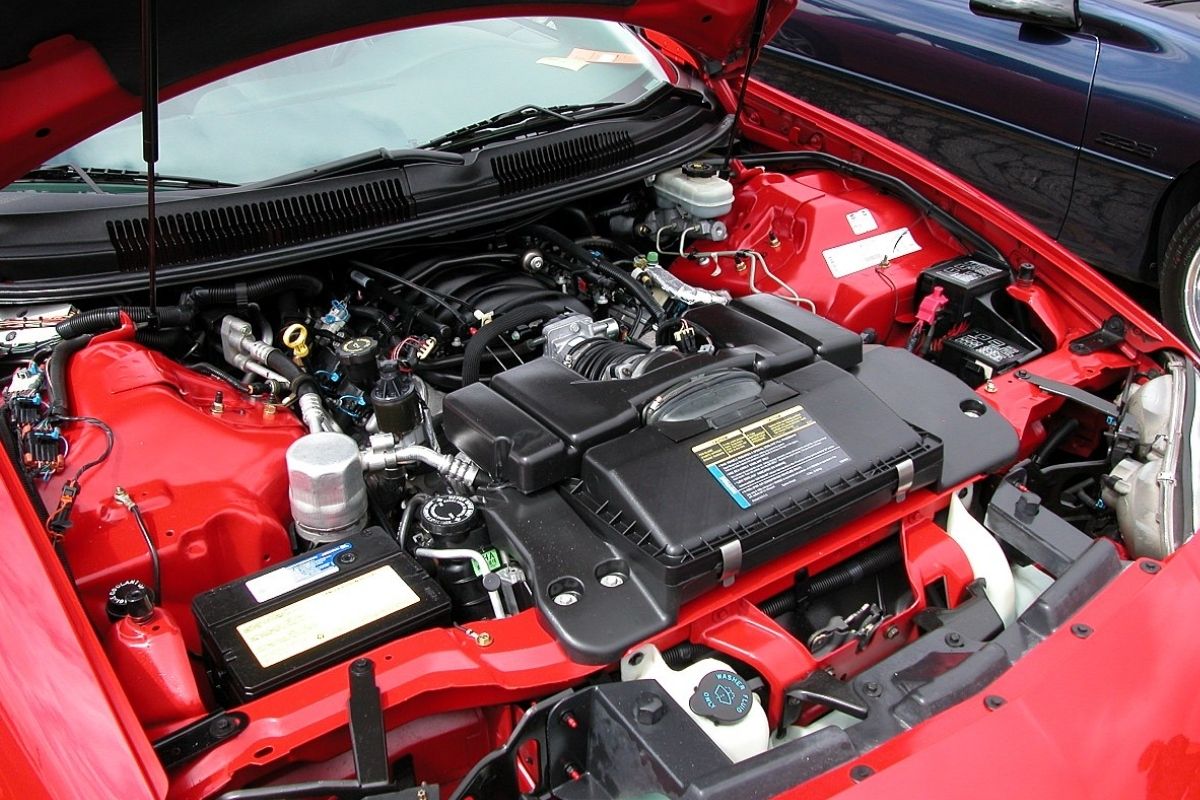 A Camaro SS with the LS1 V8
Primarily, the LS engine was an improvement over the previous modular small-block V8s. The LS1 was first used on the Chevrolet Corvette in 1997, and its construction ranges from basic cast iron blocks to high-performance editions with aluminum blocks with cast iron cylinder liners. The LS series of engines uses a sequential multi-port fuel injection system and is mostly gasoline-powered.
Compared to other modern V8s, the LS is relatively simple. It still even uses the age-old rod bearing, lifter, and bore spacing combo that was common on the old Chevy V8s it was based on. Despite that, the LS had a slightly elevated cam profile compared to previous V8 designs, a larger cam bearing, and better airflow. All of these are recipes for high horsepower outputs in a small and convenient package.  
In the hands of a determined tuner, an LS V8 can churn out thousands of horsepower. Take for example Nelson Racing's 2000 horsepower LSX 454, which features two turbos, stainless steel headers, and many other improvements. 
Explained! 2000 HP TT LS 454. Nelson Racing Engines Mirror Turbo Monster
Currently, the most powerful (stock) crate LS engine is the LSX454R. It is designed for drag racing, and it can make up to 776 horsepower without a turbo. 
Due to its versatility, the GM LS engine was used on a lot of Chevrolet and GM models. These include large SUVs like the 2007-2014 Chevrolet Suburban, the 2010 Hummer H3 Alpha, and pickup trucks like the 2007-2009 Chevrolet Silverado. Like we've said, it also saw use in high-performance models like the 2006-2009 Chevrolet Impala SS, the C6 Corvette, and many others.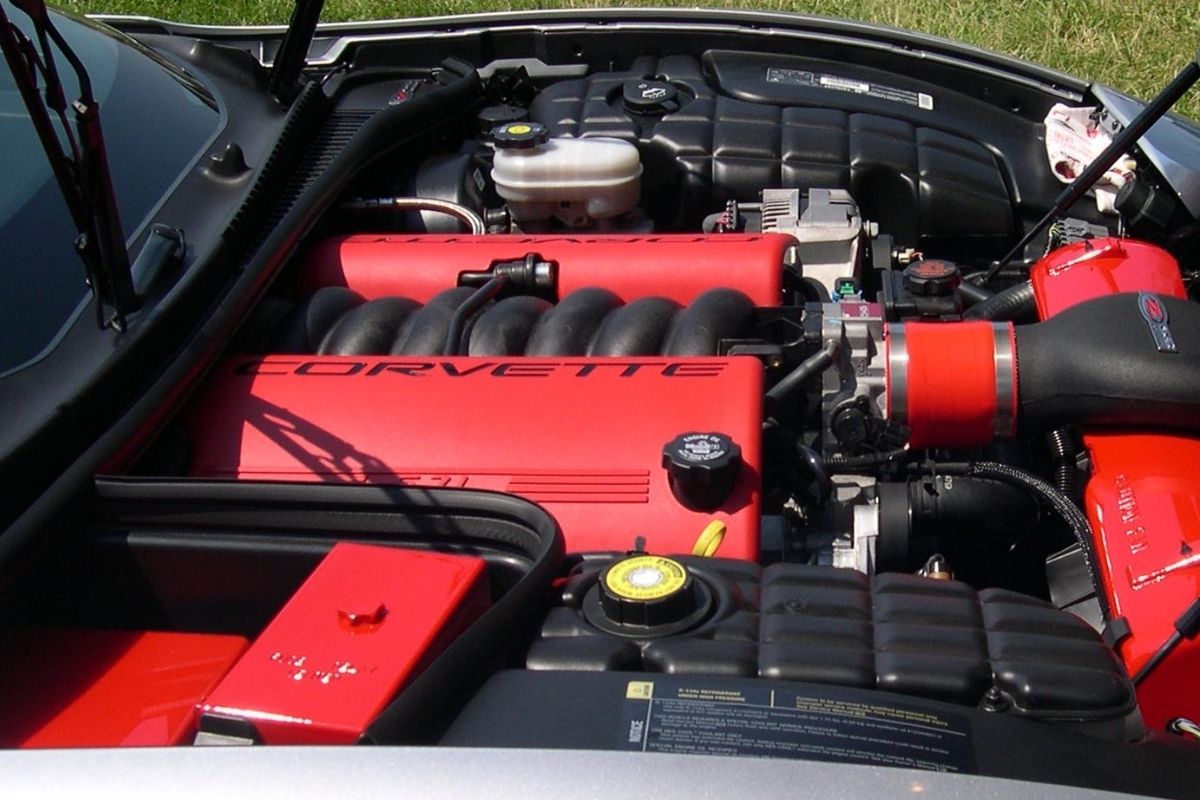 The Corvette Z06 with an LS6 V8 engine
The latest V8s that fall under the LS-family of engines are called the LS Generation V. These are currently used on cars like the 2020-2021 Chevrolet Corvette Stingray, the 2016-2021 Chevrolet Camaro SS, 2014-2021 Chevrolet Suburban, among others.
>>> Related: Top 10 improvements in car engine design
What does an LS engine swap entail? 
The phrase "LS engine swap" essentially means swapping your stock engine for an LS V8 engine. If you aren't living under a rock, this is one of the most popular engine swaps in the automotive world right now, especially for the North American Market.  
As to why a lot of people like to swap their engines for an LS V8, let's talk about its pros, as well as acknowledging its cons. 
LS engines: Pros and cons 
Pros
For fans of the LS engine, some will say that swapping into it is all pros. For starters, the LS is one of the most compact and lightest V8 engines ever made. As such, it can fit into the unlikeliest of cars like the Mazda RX8 and RX7, the Mazda Miata, and many others. Some mad mechanics even managed to jam in an LS engine into the rear end of the Smart Fortwo. This of course gives credence to the meme "LS swap the world."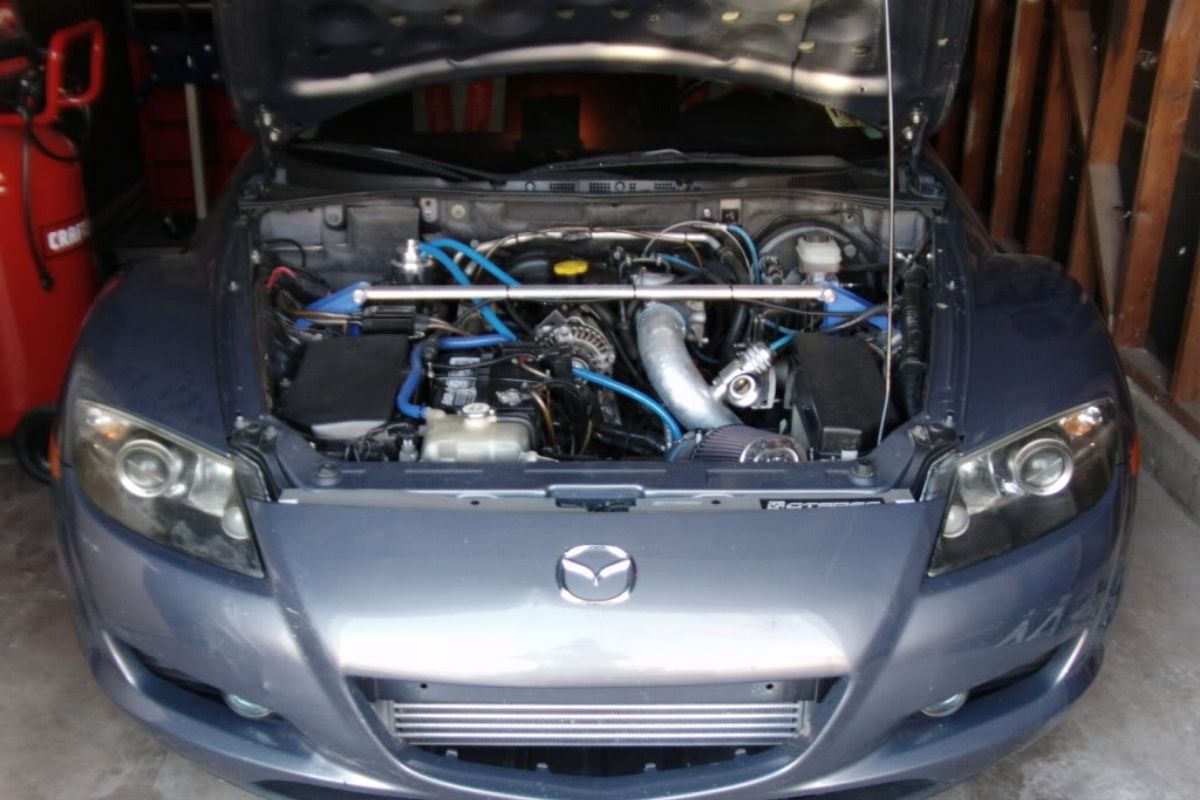 A Mazda RX8 with an LS1 engine. Mazda fans...look away
Second, the LS engine's simple construction means that it can be easily fixed. The high-performance aluminum versions are also known to be very durable. As such, it can take the added stress of forced induction, twin-charging (turbo combined with supercharger), and even forced induction combined with shots nitrous.  
In other parts of the world, the LS engine is plentiful and "cheap". This is due to the fact that a lot of American car brands have used it in numerous car models throughout the years.
Cons
Despite its popularity, the LS V8 also has its cons. In the case of the Philippine automotive scene, the LS, in any form, type, or generation, is quite rare. This is because most of the models that use the LS weren't even released here in the Philippines.  
To this end, LS engines will cost a lot of money to acquire and maintain locally. Spare parts are not as readily available as in the US market, and shipping a brand-new LS crate engine into the country will torture your wallet as well. You can take a look at our article comparing LT vs LS engine.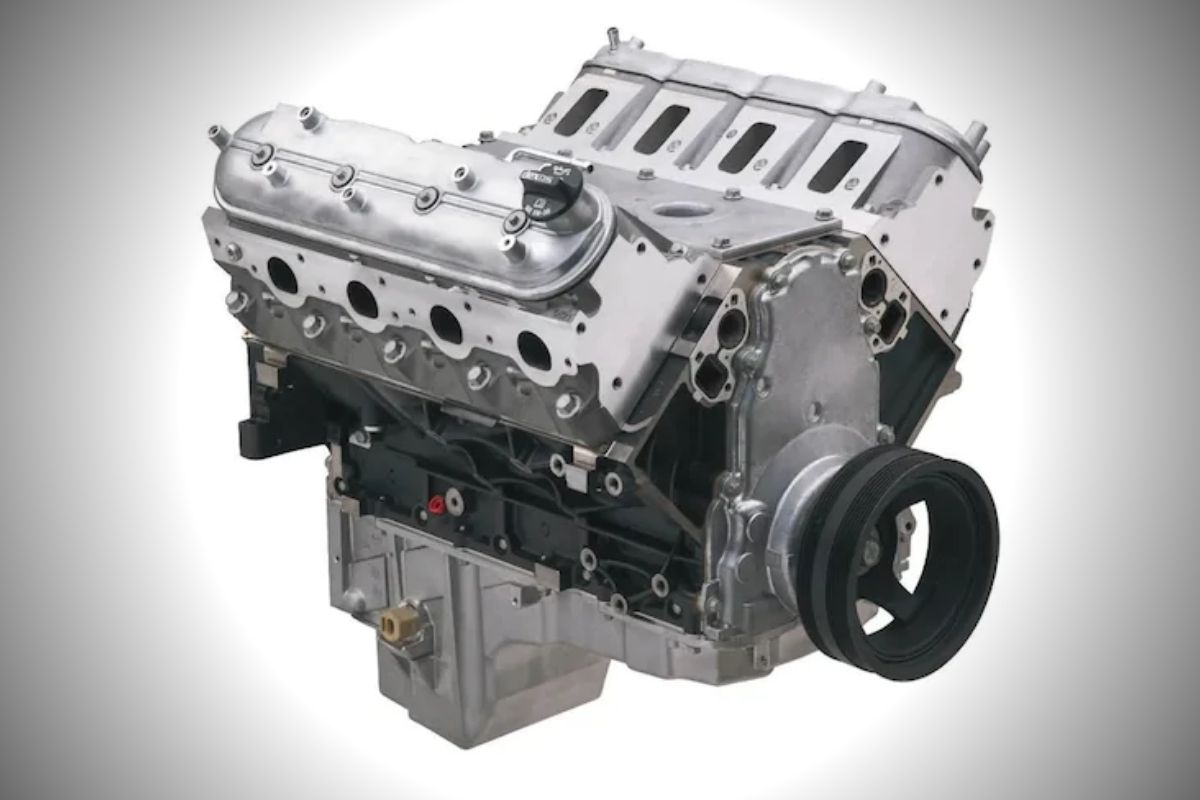 The "cheapest" LS crate engine is the Chevy Performance LSQ and it's priced at around Php 206,321 before taxes 
Mechanically, the LS doesn't have a lot of weaknesses. On specific variants, however, the LS can have piston-ring seal issues, but these are mainly attributed to manufacturing errors. Another is the limitations of the pushrod design. It needs more valvetrain parts, which of course more friction and potential pieces to break.
Another weakness of the LS in relation to the Philippines is that in most of its forms, it uses gasoline. Gasoline, of course, is not that cheap locally. Sure, the LS is relatively thirty compared to other V8s, but even the smallest 4.8-liter LS V8 can still be thirsty especially if you're a lead-foot type kind of driver.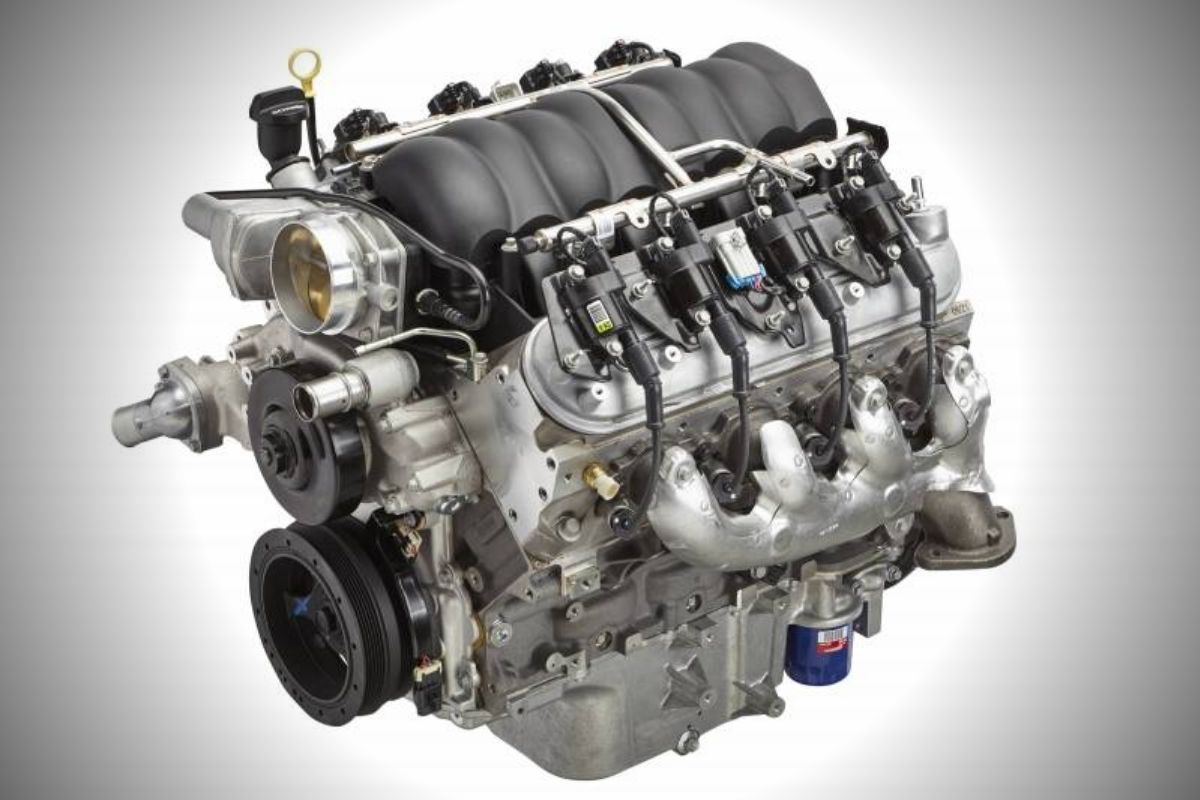 Modern LS engines like this LS3 will have addressed those issued mentioned above to some degree
And lastly, the LS doesn't like to rev. In fact, revving the LS engine above 6,000 rpm might cause oil-pump cavitation. This means oil pressure problems, which results in oil starvation, which in turn causes catastrophic problems to the engine. To fix this, it is advised to use aftermarket high-performance oil pumps.
Also, this is more common on high-performance LS V8 applications like racing, so if you're swapping in an LS into a road-going vehicle, then you won't need to reach 6,000 rpm at all.  
>>> Related: 7 essential components to tune up your car engine for maximum horsepower & torque
LS Engine Swap options: What LS engine is the best?
Before listing off what LS engine is the best for what car, let's clear out some things first. First off, the LS engine is best for rear-wheel-drive applications. Sure, the LS4 exists for transverse front-wheel-drive, but it offers little value, and there are better alternatives that are easier to install.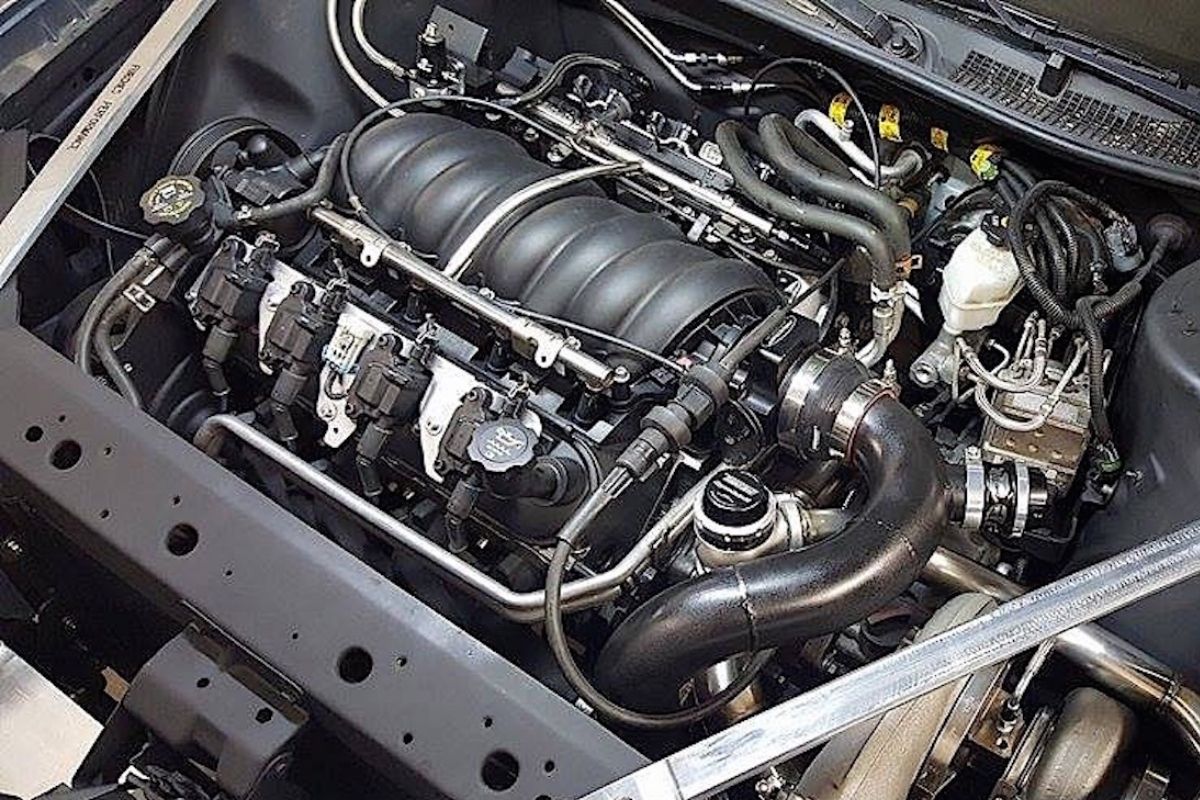 The FWD Chevrolet Monte Carlo SS with its LS4 V8 engine
>>> Related: Watch out! Illegal car modifications to avoid in the Philippines!
And second, this engine swap option is very impractical for the Philippines.  As we've said, V8 engines from the LS family, and V8 engines in general are rare locally and parts will be hard to come by too. Even if you did order a brand-new crate engine, getting aftermarket support will also be difficult since the Philippines isn't one of the target markets for these kinds of products.
LS1
This is the first LS engine and it features a smaller bore and a longer stroke than the V8s that preceded it. It is also very compact and it can fit into many cars. Despite its size, a stock LS1 is capable of making up to 345 horsepower. And lastly, it's also the closest engine to what Ed Koerner envisioned making it the "most LS" out of all the LS engines out there. 
LS7
If you have loads of space in your engine bay, then the LS7 might be your thing. It is the largest small-block V8 ever made, and it has a whopping 7.0-liters of displacement, and it can make up to 505 horsepower in stock form. 
LS3
The LS3 features high-flow heads, a more aggressive camshaft, and a revised valvetrain without the heft of the LS7. And yes, it is essentially an updated LS2, which means that it has roughly the same compact dimensions. 
For this reason, some tuners have opted to jam in the LS3 into cars like the Mazda Miata, the Nissan Silvia, the BMW E36, and many other models. In other markets, some tuning companies are even selling LS3 swap kits for many specific car models.
>>> Related: [For Fun] The top 10 strangest engine swaps we've seen on the Internet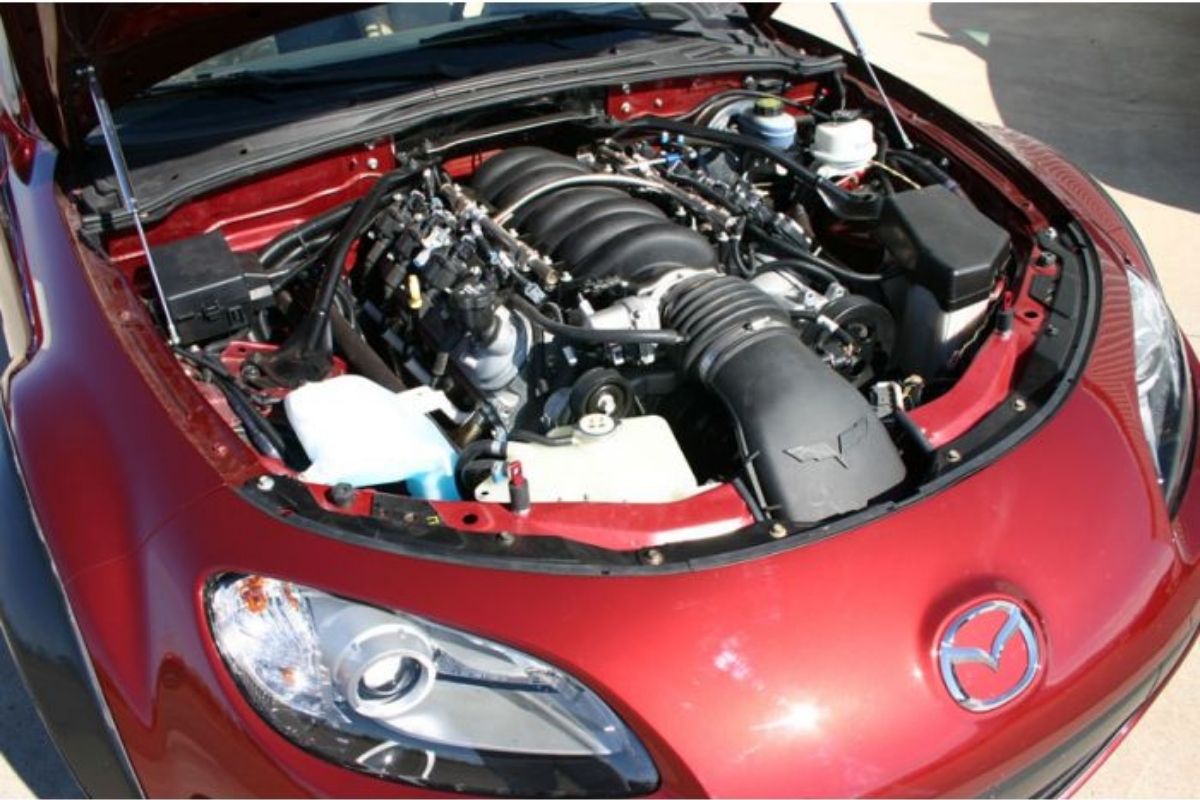 An LS swapped Mazda Miata [Photo: Flyin' Miata]
The LS3 engine is also favored by many off-road enthusiasts since it is very light and can fit into many different platforms including those that use 4x4 drivetrains. Also, the fact that it can produce up to 635 Nm of torque is a boon for anyone wanting to deal with rock crawling, mudding, sand dune carving, etc. 
For more informative articles like this, keep reading here on Philkotse.com. 

Know more about Chevrolet

Chevrolet Philippines has a total of six models in the local market after discontinuing a handful of models. The list of Chevrolet car price ranges from Php 694,888 to Php 8,546,888 for the cheapest Chevrolet Spark and most expensive Chevrolet Corvette. In the Philippine market, Chevrolet offers two performance models, namely the Chevrolet Camaro and Chevrolet Corvette. It has three crossovers/SUVs including the Chevrolet Tracker, Chevrolet Suburban, and Chevrolet Trailblazer. Also, the American car brand brought one hatchback entry with the Chevrolet Spark.
Stay up to date on your favorite Chevrolet models through Philkotse.com. Everything you need to know about your vehicle of choice is now all in one place – from reviews and latest prices to special promotions. Browse through countless automotive options to find the most ideal car for you.

Cesar G.B. Miguel
Author