Ford almost had a Chevrolet Corvette challenger on its hands.
Most gearheads will profess to have the Ford Mustang as one of the cars that give them wet dreams. When the 7.0L V8 was retired by the second generation, the collective groan from disciples of displacement everywhere was understandable.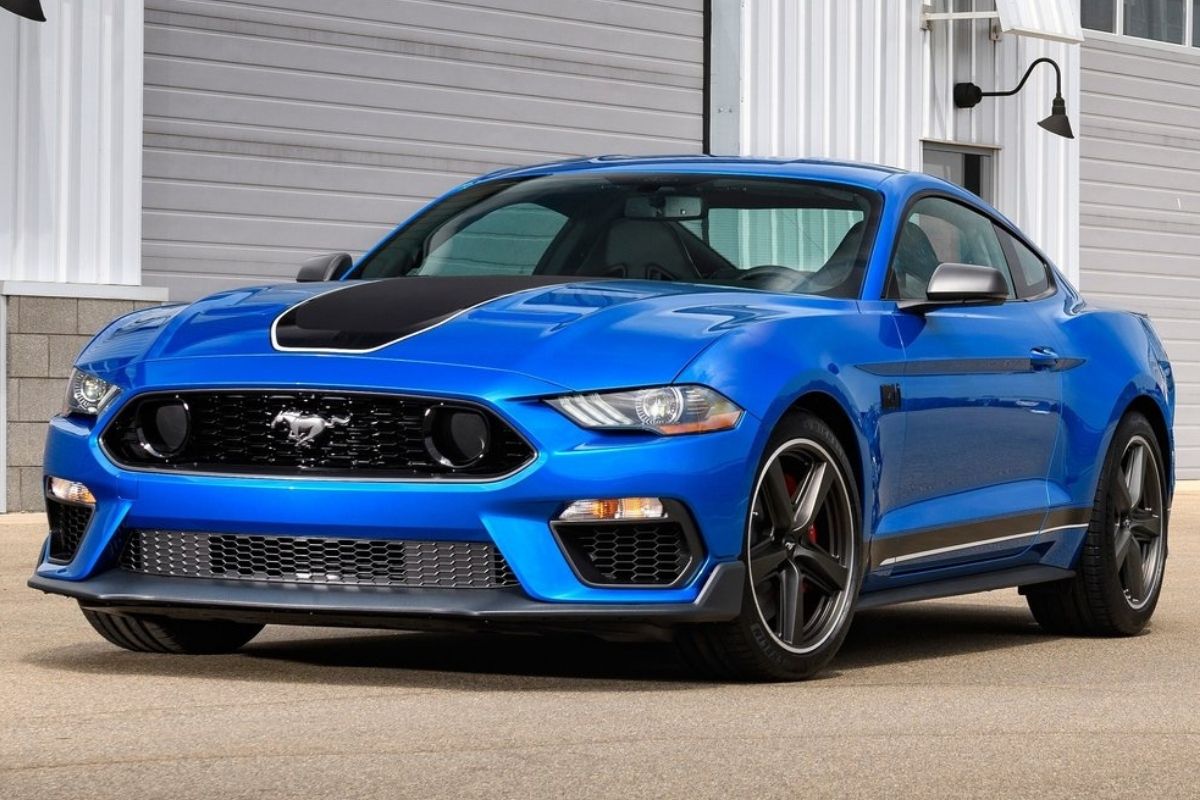 It's tempting enough to fantasize what a V10 might sound and feel like under the hood
The most power you can get on the current iteration of the Mustang is from a 5.2L V8 brandished by the Shelby GT500, with 760 hp and 847 Nm of torque. Rumor has it that the 2023 edition of the pony car could have a 6.8L V8 under the hood, but this wouldn't be the first time a large engine would be wedged in the Mustang's engine bay.
In the early years of the new millennium, Ford Motor Company's Powertrain Research and Advanced Engine Development Group toyed with the idea of grafting a Triton V10 engine onto a Mustang. You read that right, the same mill that's the largest Ford has ever built, powering the likes of the F-250, E-Series, even the Ford Excursion.
>>> Related: 2021 Ford Mustang: Expectations and what we know so far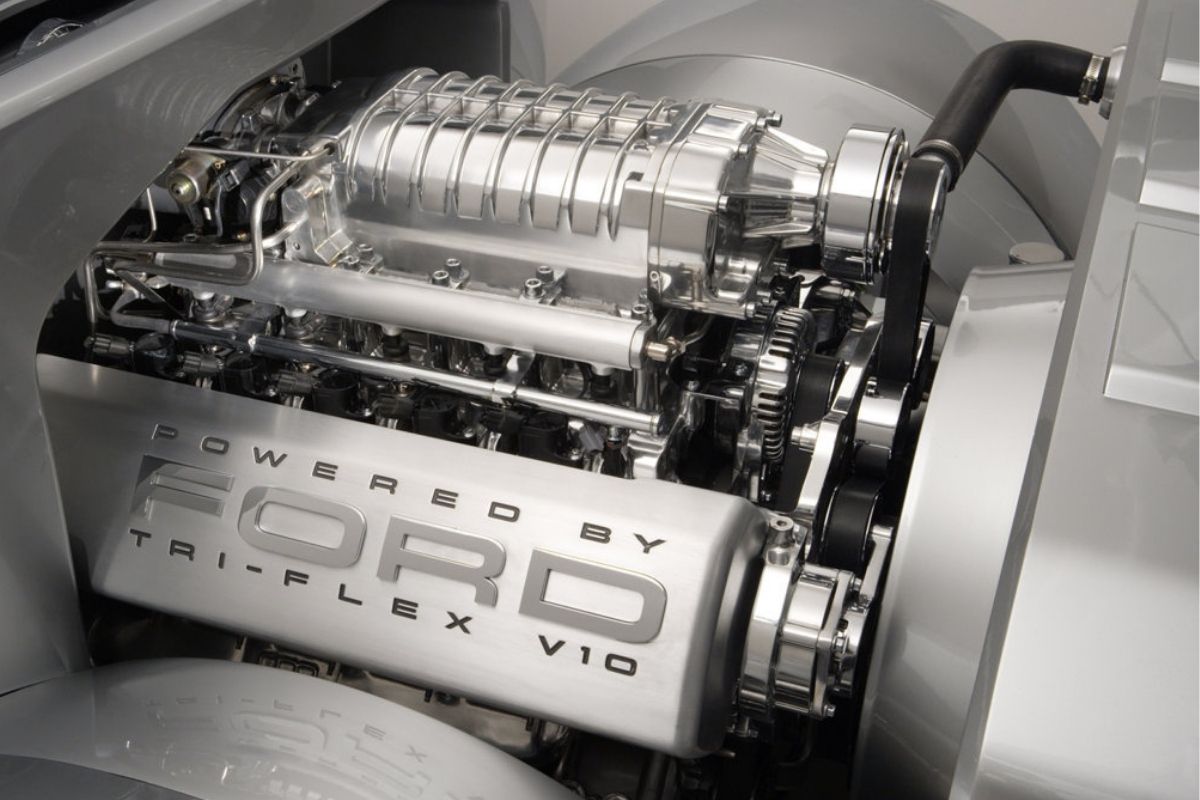 The F-250 Super Chief Concept came with a V10 engine that can take in three different kinds of fuel
This particular V10 in question was cast in aluminum and could be distinguished from the stock Triton by being based off the 4.6L Cobra R, even borrowing its quad camshaft design. The short-stroke motor's small size relative to the 5.4L V8 was easier to squeeze into the Mustang's engine bay.
A demonstration in front of Ford executives convinced them enough to commission a 7.0L version which made 605 hp, to be fitted into the Ford 427 sedan concept. There were calls to use the ten-banger on the upcoming Ford GT, supported by people who mattered such as legendary automotive designer Carroll Shelby and John Coletti, head of Ford's Special Vehicle Team (SVT).
>>> Related: Future 2021 Ford vehicles can be driven hands-free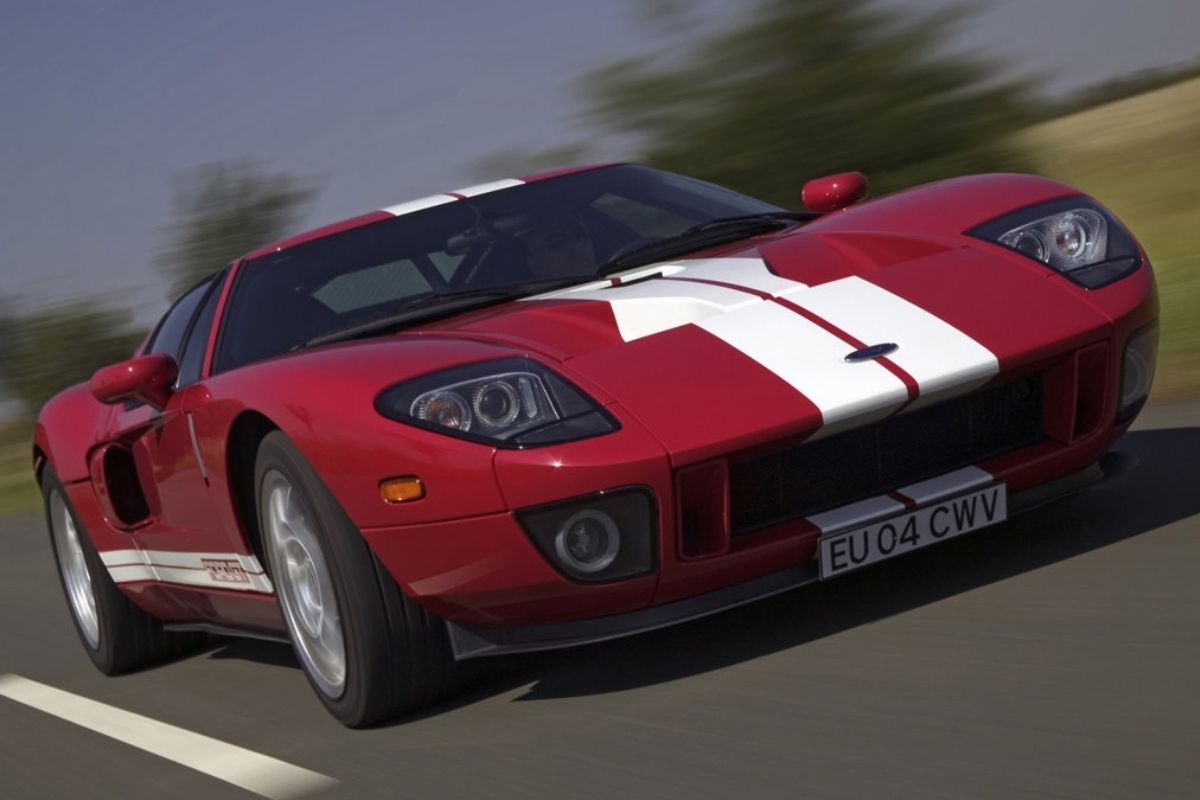 Ford's GT could have benefitted from all that power
Having a V10-powered Ford sports car would have been able to call out the Dodge Viper and the Chevrolet Corvette Z06, but the GT project was already being held down by troubled finances and a short development timeline. In the end, Ford decided it was more cost-effective to just boost an existing 5.4L V8, and the dream V10 sedan (and Mustang) became nothing more than a missed opportunity.
Stories of what could have been for your dream cars, only at Philkotse.com.
Know more about Ford Mustang 2021

<p>Ford&#39;s famous pony car is now in its sixth-generation model and is available in the Philippines in four variants. This includes the&nbsp;Mustang EcoBoost 2.3-liter Premium AT,&nbsp;&nbsp;Mustang GT 5.0 Premium Fastback AT,&nbsp;Mustang GT 5.0 Premium Convertible MT, and the&nbsp;Mustang GT 5.0 Premium Convertible AT. All of these Mustang variants are rear-wheel-drive, and either uses a six-speed manual transmission, or a ten-speed automatic transmission. There are two avialable engine options for the Philippine-spec Mustang. The first is a 2.3-liter EcoBoost inline-4 gasoline engine capable of producing up to 310 horsepower and 475 Nm of torque. The second, more powerful engine is a 5.0-liter V8, which can churn out 460 horsepower and 569 Nm of torque.&nbsp;</p>

Joseph Paolo Estabillo
Author