Instead of having a full-on update, Ford gave the Ford Mustang 2020 2.3 L Ecoboost a new performance pack!
In this review...
Introduction

Exterior

Interior

Engine & Performance

Ride & Handling

Safety Features

Price list

Specs

Conclusion
1. Ford Mustang 2020 Preview: Introduction
One of the most recognizable cars of all time, the 2020 Ford Mustang is still as eye-catching as it was during its debut more than 50 years ago. While the current Mustang's EcoBoost 2.3-liter four-banger has been constantly ridiculed by muscle car purists, it one-ups the V8 GT variants by being more affordable while still be quite fun to drive.
While the American market gets the 2020 Mustang equipped with the High-Performance Package, Filipinos will have to wait a bit more, probably until the middle of next year, for Ford's newest pony to reach our shores. 
Nevertheless, we know that you're just itching to know more about what the upcoming model brings to the table, so here's our Ford Mustang 2020 Philippines Preview for the 2.3 L Ecoboost HPP Variant.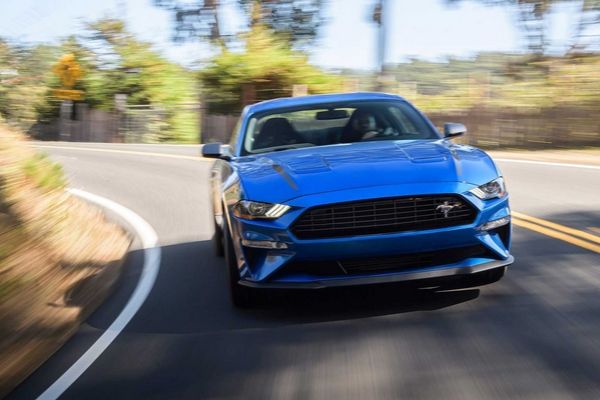 The 2020 Ford Mustang 2.3 L Ecoboost HPP can handle mountain roads. The question is, can you?
>>> Latest update: 2021 Ford Mustang: Expectations and what we know so far
2. Ford Mustang 2020 Exterior
The changes made for the 2020 Ford Mustang exterior are rather inconspicuous. Along with the profile, the only thing that differentiates it from a Mustang GT is the "High-Performance 2.3L" badge positioned on the side fenders. The Mustang EcoBoost also sports new alloys, four exhaust tips, and a range of cool color options such as Twister Orange, Red Hot Metallic, and Grabber Lime.
The US market also gets an optional handling package, worth just over PhP100k. That bag of goodies includes Mustang GT-style wheels, a Mustang GT spoiler, front splitters, front Recaro seats, and a unique chassis number plate mounted on the passenger side dashboard.
All in all, the 2020 Mustang 2.3L HPP is visually the same as the current one.
>>> Related post: Ford Mustang once again tops the list of world's best-selling sports coupe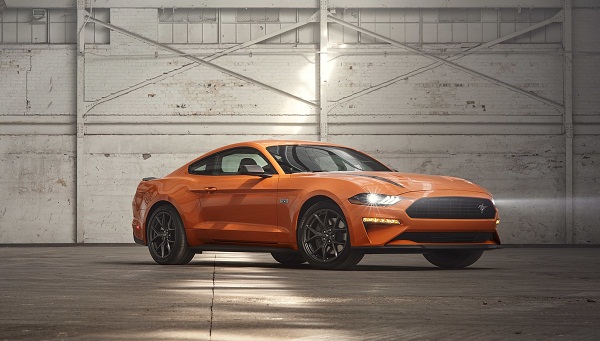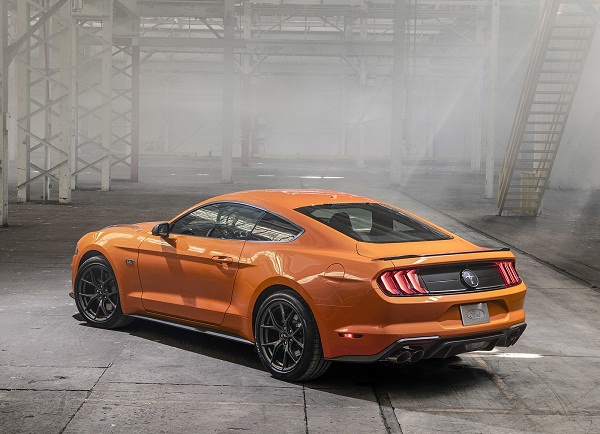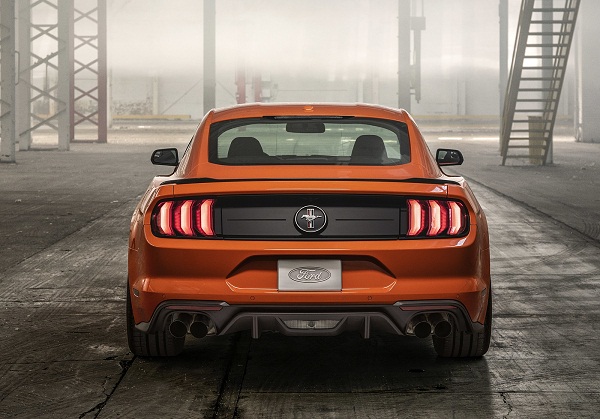 Overall, it's still the same Ford Mustang that we know and love.
YOU MAY WANT TO READ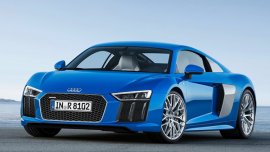 Price available upon request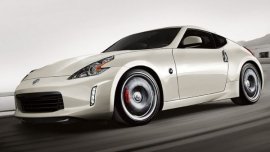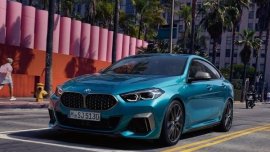 3. Ford Mustang 2020 Interior
Meanwhile, the 2020 Ford Mustang interior is quite similar to the one aboard the GT. There's a lot of hard plastic on the dashboard, although the seats and door panels feature premium leather covers. The Ford Mustang also shares the same cool-looking 12-inch digital gauge cluster and premium-looking switchgear found aboard the GT.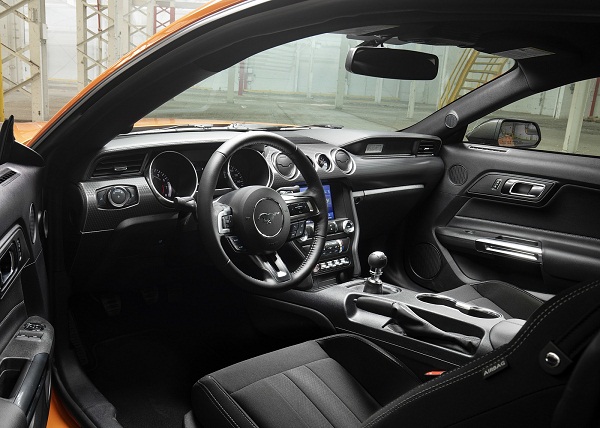 Frankly, the Ford Mustang interior is clean with a well-arranged layout. We rather like it
>>> For further reference: Camaro vs Mustang: A specsheet battle of two long-time rivals
4. Ford Mustang 2020 Preview: Engine and Performance
Like many of Ford's projects, specifically, muscle cars, the Mustang's High-Performance Package for the 2.3-liter EcoBoost started out as a skunkworks program when a handful of engineers were crazy enough to take the motor from a Ford Focus RS prototype and plunked it into a Mustang engine bay.
The 2.3L mill on the new Ford Mustang is much more interesting to drive compared to when it was powering the all-wheel-drive Focus. They may share the same displacement, but the similarity ends there. On the Mustang HPP, the EcoBoost gets a larger radiator, a beefier head gasket, and a bigger twin-scroll turbo that provides at least 22 psi of boost.
2020 Ford Mustang EcoBoost High Performance Package Review
With all of these improvements, the new 2.3L EcoBoost generates up to 332 hp and 474 Nm of torque. In the US where power output is normally measured in triple-digit figures, this kind of performance from an inline-four is very impressive. The 2.3L EcoBoost on the Focus RS might be more powerful, but the Mustang EcoBoost delivers all that power as early as 3,000 RPM.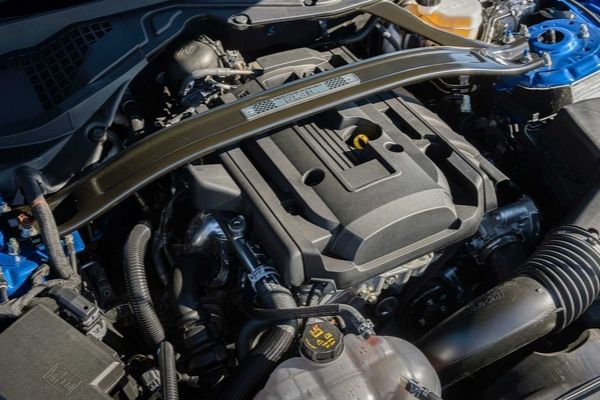 This is not your normal four-banger by any stretch
When it comes to the boost from the turbo, the four-cylinder engine practically has no turbo lag, as the 10-speed automatic does a superb job of sending power to the rear wheels. Ford claims the 2020 Mustang 2.3L HPP can reach 100 kph in just under 4.5 seconds, pretty good for a four-cylinder engine.
The caveat here is that these are possible only if the Mustang is in the Sport mode. On any other drive mode, the 2020 Mustang 2.3L HPP apparently inherits the issues on the Mustang GT, notably its tendency to constantly hunt for gears. 
>>> Widen your search for more cheaper options in our Cars for sale section.
5. Ford Mustang 2020 Philippines Preview: Ride and Handling
The 10-speed automatic's fickle nature might make the 2020 Mustang EcoBoost sluggish. To circumvent this, many American auto journalists have recommended getting the manual transmission variant instead. Given this, we're crossing our fingers that Ford Philippines will include a stick option for the 2020 Mustang 2.3 L HPP's Philippine release.
The Ford Mustang 2020 can be quite a handful to control, especially for leadfoot beginners. One fix would be to get the optional Handling Package, consisting of Pirelli P Zero Corsa tires mounted on wider wheels, stabilizer bars, a limited-slip rear differential, and MagneRide dampers; the extra accessories make the Mustang HPP more responsive and eliminate the steering slack typical on the 2.3L Mustang HPP and GT.
The package adds heft to the Mustang's steering, reportedly making it much sharper and putting the Mustang EcoBoost on par with the Mazda MX-5. Gasp!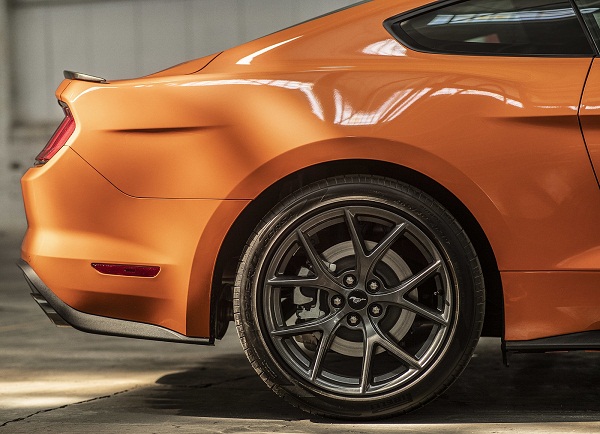 The handling package provides more grip and adds heft to the steering
>>> Related: [Auto Brawl 101] Toyota 86 vs Subaru BRZ: Who's the King of Speed?
6. Ford Mustang 2020 Preview: Safety
As a performance model, the 2020 Ford Mustang 2.3 L Ecoboost HPP needs to have a decent array of safety features. Ford has equipped the new model with ABS, EBD and stability control, as well as dual front, side airbags, overhead and knee airbags. The 2020 Mustang 2.3L HPP also comes with an engine immobilizer and a security alarm system.
7. Ford Mustang Philippines price list
For your reference, here are the prices for the currently available Philippine-spec Mustang model lineup.
| | |
| --- | --- |
| Variants | Price |
| Ford Mustang 2.3 L Ecoboost AT Fastback | Php 2,838,000 |
| Ford Mustang 5.0 L V8 GT AT Fastback | Php 3,518,000 |
| Ford Mustang 5.0 L V8 GT AT Convertible | Php 3,718,000 |
| Ford Mustang 5.0 L V8 GT MT Convertible | Php 3,618,000 |
>>> List of Ford Mustang for sale at cheaper prices on Philkotse
As you can see on the list, the manual version is exclusive to the rather pricey GT Convertible. If Ford Philippines brings the 2.3L Ecoboost HPP Fastback variant with a manual option, it's going to make a lot of enthusiasts very happy. The stick shift would likely place the Mustang on equal footing with the 2020 Honda Civic Type R.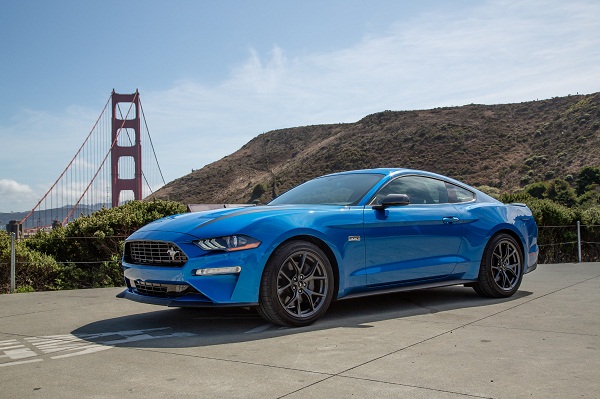 Is it worth to invest around 3M peso for this coupe?
8. Ford Mustang 2020 Specs
Overall

Name

Ford Mustang 2.3L High-Performance Package

Body Type

Coupe

Weight

3,632 pounds or 1,647 kilograms

Cargo Volume

382 liters

Engine & Performance

Machine Type

Turbocharged 2.3 liter inline-4

Maximum Horsepower Output

332 horsepower

Maximum Torque

474 Nm

Transmission

10-speed automatic/6-speed manual

Drive Type

Rear-wheel-drive

Safety Features

Dual front, side airbags, overhead and knee airbags

Anti-lock Braking System w/ EBD

Engine immobilizer

Security alarm system.

Front and Rear Camera Parking Sensors

Stability control
>>> Visit the nearest Ford Philippines dealerships for further details regarding latest promos, financing options, etc
9. Ford Mustang 2020 Philippines Preview: Conclusion
At its current price point, the 2020 Ford Mustang 2.3 L Ecoboost can already hold its own against the 2020 Honda Civic Type R, the 2019 Chevrolet Camaro, and the 2019 Hyundai Genesis. If Ford Philippines decides to introduce a manual variant, the Mustang will be in an even better position to compete against these rivals, all of which offer a stick shift.
It will also serve Ford Philippines well to offer the High-Performance Package available as an upgrade or retrofit for the 2019 Ford Mustang 2.3L EcoBoost, as it will certainly grab the attention of current Mustang owners. We're also crossing our fingers that the handling package makes its way to the country as well.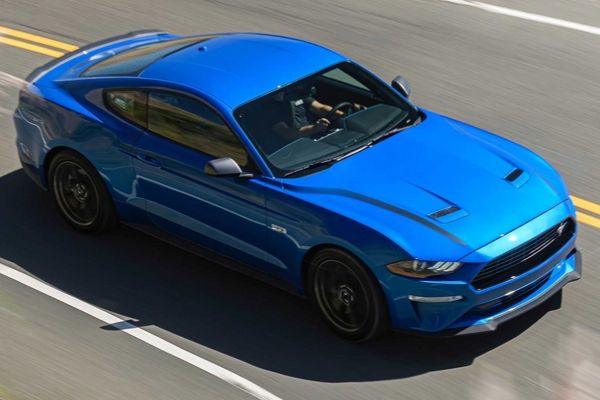 The 2020 Mustang 2.3 L Ecoboost HPP is a performance beast that's ready to pounce on the competition
Keep posted on Philkotse.com for more news, reviews, and insights on everything about cars.

Cesar G.B. Miguel
Author