Think carburetors are old? Try steam engines.
The automotive industry as a whole has a long, very colorful history. But even before Karl Benz's Benz Patent-Motorwagen and Henry Ford's Ford Model T, there were a good number of machines that can be considered as "cars."
These historical models were mostly powered by steam, and were more cumbersome than internal combustion engines, and were unlike the old-timey motorized cabins that people envision as the earliest cars.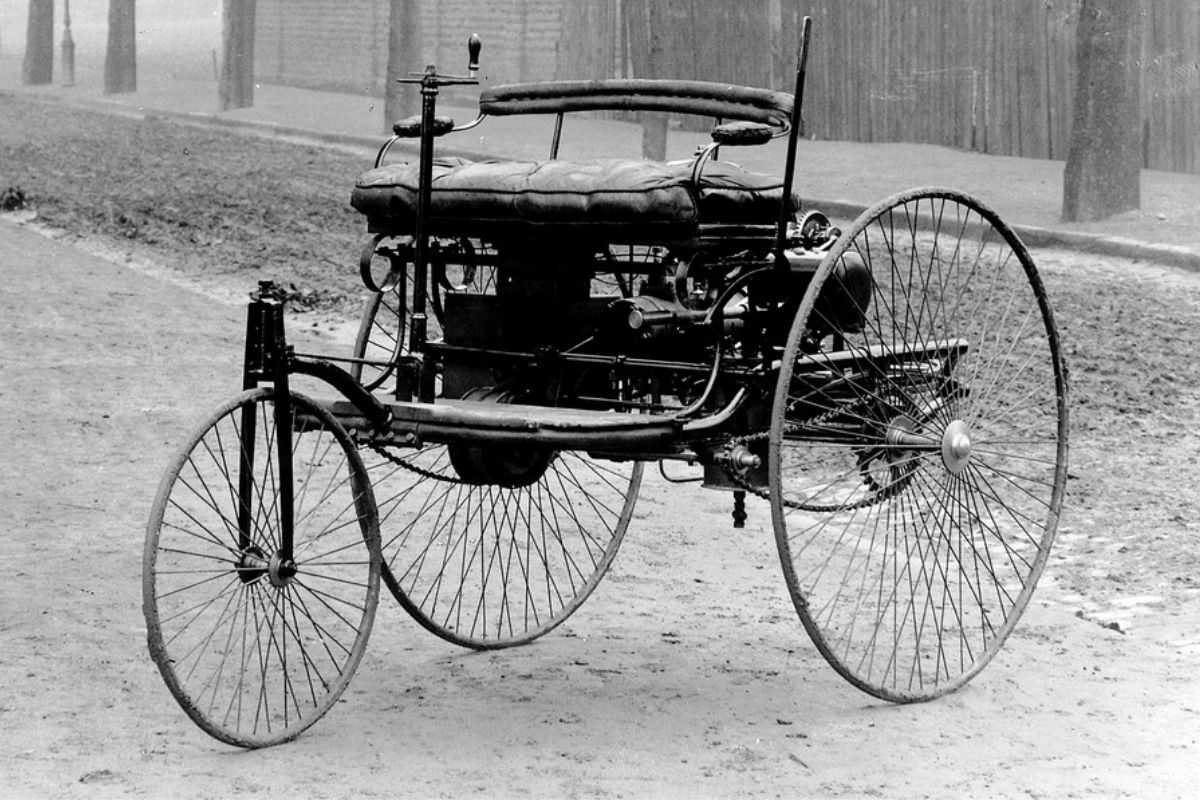 The Benz Patent Wagon is the first gasoline powered car. Steam powered ones are older
So, this begs the question, which are the oldest cars in the world? To answer that, we'll be showing you three examples. To keep this list neat and orderly though, we'll only list machines that are considered as "cars" with surviving examples. Also, these are cars that could actually carry a passenger (or passengers) over roads. So, no rail vehicles, no boats, no motorcycles, and no planes.
Regarding that last point, that's because Leonardo Da Vinci, who lived from 1452 to 1519, actually tried his hand in car design. He even drew some blueprints for a tank. These however, didn't make it to production, so we won't be including those.
Without further ado, here are three of the oldest cars in the world.
Fardier à vapeur - built in 1770
The oldest car on this list is the Fardier à vapeur, which literally means "steam dray" in French. If you don't know what a dray is, it's a low to the ground, flat-bed horse-drawn cart that's designed for heavy loads. For convenience, we'll just refer to it as the "Cugnot Fardier."
Now this machine's inventor, Nicolas-Joseph Cugnot, made the Cugnot Fardier when he was requested by the French army. Being based on the day carriage, this thing was meant to carry artillery and was driven by a single person.
When fully loaded with fuel, the steam-powered Cugnot Fardier could travel up to 7.8 kilometers in one hour. It was slow, yes, but it was designed as such so that the soldiers assigned to the artillery piece it was carrying can walk along with it.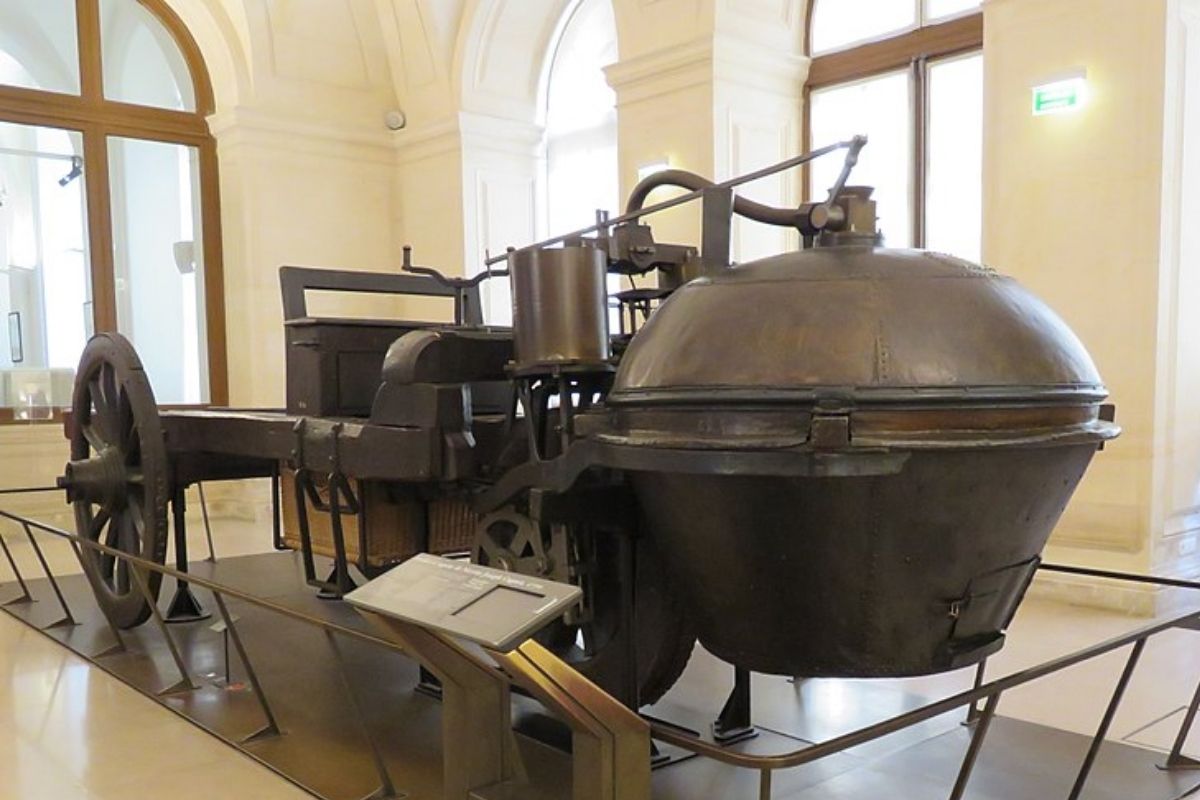 Front the front, the Fardier à vapeur looks like a gigantic wheeled ant
As creative as it was, the Cugnot Fardier was not as effective as an actual horse-drawn carriage. Its boiler was particularly weak in performance as it needed to be relit ever so often during travel. So, after two years of testing the Cugnot Fardier out, the project was eventually scrapped. Its inventor however was still given a pension, and the Cugnot Fardier itself was given the honor of being displayed at the Conservatoire National des Arts et Métiers in Paris, France where it still sits today.
Interestingly, the Cugnot Fardier car was involved in the first automobile accident in history. This happened when the second prototype managed to crash and knock down a brick wall somewhere in Paris. This incident might also be one of the slowest ever car accidents in recorded history.
>>> Related: 
Trevithick's "Puffing Devil" – built in 1801 
While Cugnot's steam carriage was optimized for cargo, Richard Trevithick made a self-propelled passenger vehicle in 1803. As with most steam vehicles though, the so-called "Puffing Devil" was slow and could only reach speeds of up to 13 km/h on a flat surface. Nevertheless, it could maintain that speed consistently (on flat surfaces), and in its maiden voyage, it even managed to climb up a hill with some people hanging on to it. 
RICHARD TREVITHICK'S PUFFING DEVIL ON TREVITHICK DAY 2017
At the most, the Trevithick Steam Carriage can carry up to six to seven people. It used a rather simple wooden chassis, wooden wheels, and it had an overall length of 12 feet. The Puffing Devil's engine ran at a pressure of 145 psi, which was quite impressive at that time.
Later, after a series of tests, the Puffing Devil broke down due to a mishap with its steam engine. Regardless, the said machine is widely recognized as the first self-propelled passenger-oriented vehicle ever made.
Hancock's steam buses - built in 1829 
In 1829, an English inventor by the name of Walter Hancock invented a steam-powered 10-seater bus called the "Infant," which later became a regular public transport between central London and Stratford. That's a distance of around 10.5 miles at the most on today's roads.  
He later followed it up with the "Enterprise" in 1833, and then the 22-seater "Automation" in 1836. As a whole, these buses were the first-ever commercially successful steam-powered vehicles.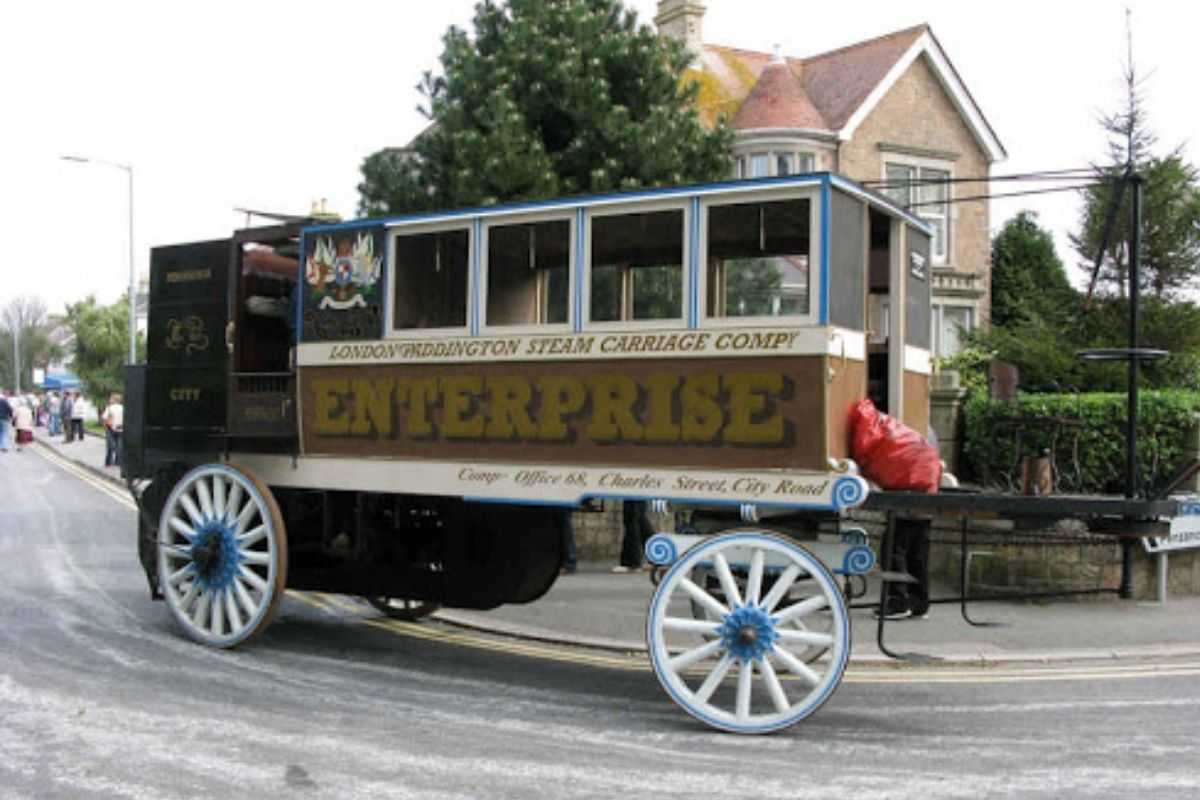 Hancock's Enterprise steam powered bus [Photo: steamcar.net]
>>> Related: 
Throughout the career of these steam-powered buses, Hancock compiled data that were relevant to their operations. As a whole, the buses managed to carry a whopping 12,761 passengers, used up 165 tons of fuel, and traveled over a total distance of 6,800 kilometers.  
Of note, the engine of the "Enterprise" was suspended on leaf springs, and the axle was linked to swinging arms – a setup that's still used today on some modern cars particularly heavy-duty SUVs, trucks, and other commercial vehicles. 
Those are the three oldest cars in the world that fit into our criteria for this list. Do note though that many more examples were built in the 1900s. It was also around this time when the first-ever cars were marketed as sedans.
So, if you dig this article and automotive history as a whole, keep reading here on Philkotse.com for more. 


Cesar G.B. Miguel
Author
Recent posts