Here's a list of the best car-centric anime that we recommend to car nuts.
To some degree, most car guys are young at heart and they're also a bit on the nerdy side. They enjoy rambling on about car facts all day long or if they're like us, they're also writing about car facts all day long.
So what does the nerdy car guy do to relax? Well some of us enjoy watching tv-shows or youtube shows about cars and just about anything with an engine. But you know what many car nuts watch aside from those? Anime!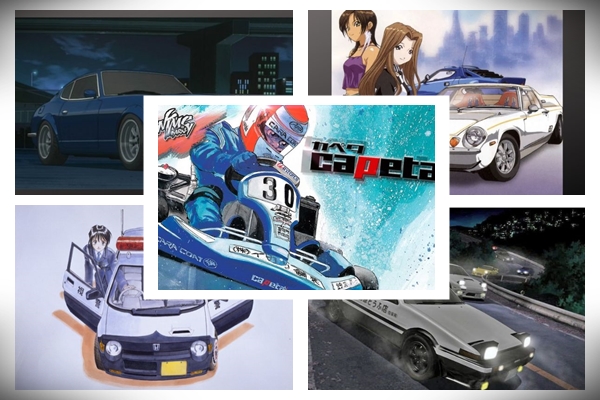 This is the top 5 car animes for car guys recommended by Philkotse.com
Now you might be thinking that we're joking but there are a good number of car-oriented anime out there in circulation. There are more fantastical ones like Mach Gogogo (1966), otherwise known as Speed Racer, and there are not actually car-focused ones like Gun Smithcats (1991) which does have a good number of real-life car models involved in outrageous but blood pumping car chases.
For the ones that are really up there in terms of fan-service for car nuts though, there are some anime that stand out. Here are our top five picks for car animes.
Car anime #1: Capeta (2005 - 2006)
Follow the life of Keppeita Taira, a young bright-eyed racer from his journey from merely building lego models of F1 cars to kart racing at the tender age of 10 up to racing at the Italian Grand Prix at Monza as a grown-up professional racer.
From this, you'll not only be entertained by the thrill of the races and the personality of the numerous characters but you'll also glean much on the challenging journey of becoming a pro race car driver. Capeta also has a lot of facts that involve racing. And who knows, you might also get inspired to try racing one day just from the sheer amounts of heart and fighting spirit the protagonist displays.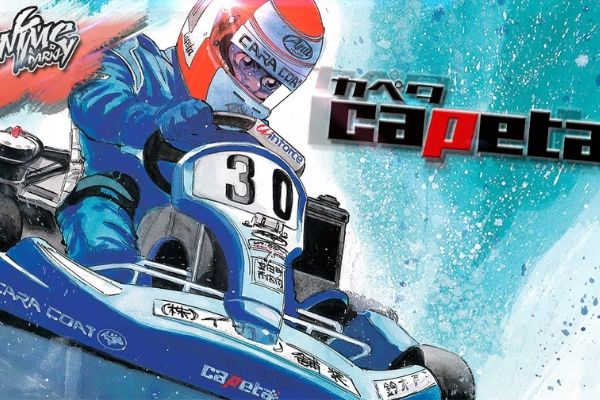 Capeta captures the intensity of Kart Racing and racing in general
Capeta 1st Opening Song- Never Ever HQ
>>> Bring back the reminiscence: 
Car anime #2: Wangan Midnight (2007)
Initially serialized in 1990 as a manga series, Wangan Midnight is a story about the nail-biting street races on the Shuto, Expressway, Bayshore Route, otherwise known as the Wangan. It is the straightest road in Japan and yes, the anime is indeed based on the Midnight Club or the Mid Night Racing Team, a real-life group of notorious street racers.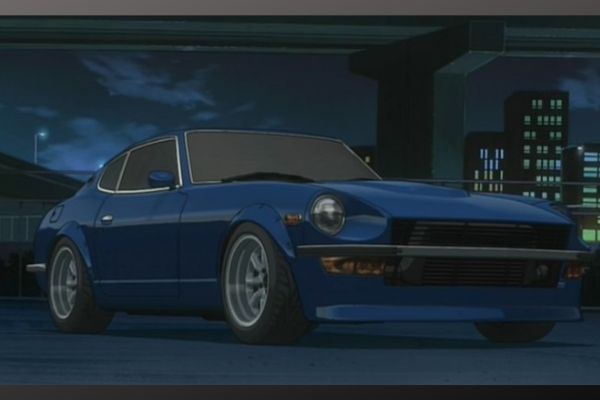 The Fairlady Z just like the Initial D's AE86 has become more famous due to their respective animes
In the Wangan Midnight anime, we follow the story of Akio Asakura. An impressionable high schooler who wanted to defeat Tatsuya Shima who drives a black Porsche 911 Turbo called the "Blackbird."
To do just this, Akio restores an old Nissan Fairlady Z S30 which turns out to be the cursed "Devil Z," a 620 horsepower monster that was notoriously hard to drive. And get this, the previous owner's name was also Akio Asakura. Dun Dun DUUUUNNN! 
Unlike Capeta though, just don't let Wangan Midnight inspire you coz you know, what they do in the anime is highly illegal.
Wangan Midnight Episode 01 [ENG SUB]
Car anime #3: eX-Driver (2000)
In the far distant future, most cars and highways have become fully automated to fight traffic and to reduce accidents. But the thing is, they accomplished this by giving each and every single vehicle artificial intelligence.
Now if you're familiar with stuff like these, the A.I. sometimes will go haywire and will go wild. In order to combat these automated cars run amok, there are the ex-drivers, a small subset of people left who are able to non-automated drive cars.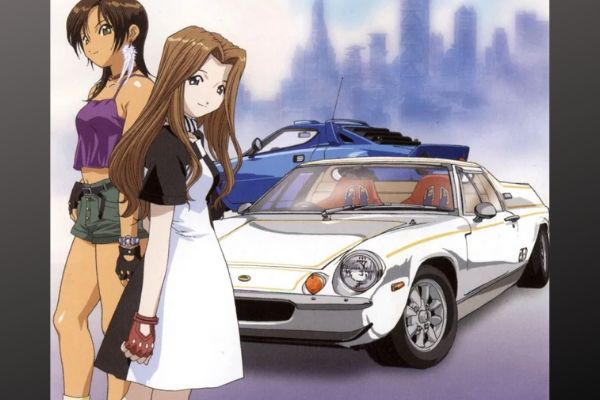 Lorna with her white Lotus Europa upfront and Lisa with her blue Lancia Stratos HF at the back
Typically, ex-drivers use vehicles that are mechanically simple but are still incredibly capable. In the anime, we follow a particular group of ex-drivers which consists of Lorna Endo who drives a Lotus Europa, Lisa Sakakino who drives a Subaru Impreza WRC and later a Lancia Stratos HF, and Soichi Sugano, a 12-year-old genius driver who drives a Caterham Super Seven JPE.
If this anime isn't a great argument for stopping automated driver systems we don't know what is.
>>> Have you seen these top 10 movies you must watch if you are a car lover?
eX-Driver Ep.3 Chase Highlights (English Dubbed)
Car anime #4: You're Under Arrest (1994 - 1995)
While You're Under Arrest is more of a slice of life anime which revolves around the main character's relationships, specifically with the main characters; Miyuki and Natsumi. It's no ordinary slice of life story as they're actually police officers of the Bokuto Police Station, a fictional Police Precinct in the very real Greater Tokyo Area. So we can expect a lot of police procedural dealing with the mundane, to outright car chases.
It also helps a lot that the two cute police officers do they're patrolling with a souped-up Honda Today. Also, the anime features a lot of hand-drawn, real-life cars which makes You're Under Arrest a love letter to gearheads.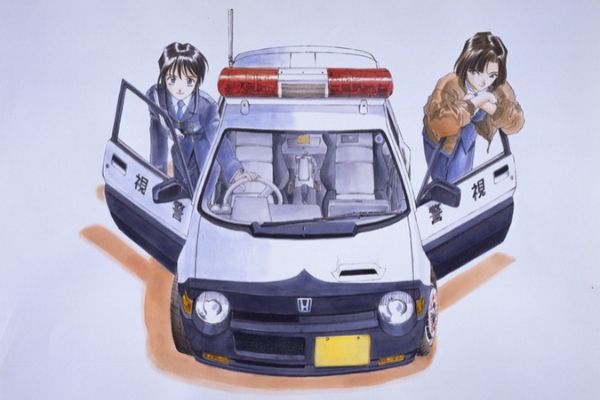 Ah well, if you watch You're Under Arrest, you'll quickly learn that the car is actually the third main character
You're under arrest [AMV]
Car anime #5: Initial D (1999 - 2014)
Now, this last anime is probably one that you're already familiar with as the internet as of recent times is full of memes originating from this anime. Also, we can't deny that we're also listening to a lot of Eurobeat while we're driving. Right?
For those who aren't familiar though, Initial D is the story of a tofu-delivery boy/gas station attendant by the name of Takumi Fujiwara who wants to become a street racer. It also turns out that his father and owner of said tofu shop, Bunta Fujiwara, is a very skilled downhill racer who has been training Takumi to be a better racer. With what? Well, with the now legendary Toyota AE86 Sprinter Trueno.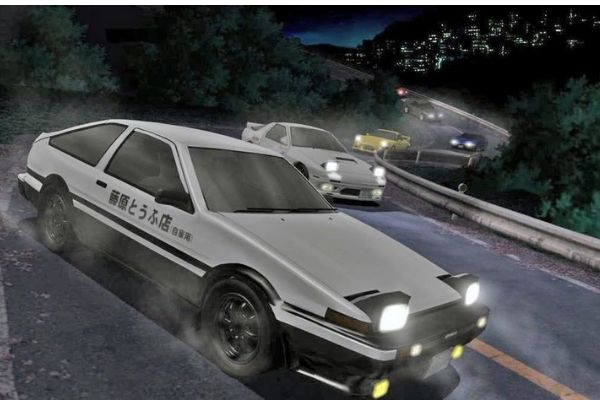 This anime is also probably responsible for raising these car's prices but at least that means someone will preserve them
Unlike Capeta and Wangan Midnight though, Initial D is a bit of a powertrip kind of story because Takumi, as emotionally distant as he is, is actually already a very competent driver at the beginning of the show. While yes, there are some challenges to keep the audience on the edge of their seats, Takumi does come out victorious most of the time.
It's also worth noting that while we're bombarded with everything 90's JDM from the Toyota AE86, the Takahashi brother's RX-7s, and many others, the story is also full gut-wrenching emotional twists and turns which actually qualifies Initial D as a drama. A drama that turns out revolves around illegal mountain pass racing. Great right!
Initial D Best Racing Moments!
Car anime: Honorable mentions
1. Future GPX Cyber Formula (1991 - 2000)
If you like Formula 1, don't you ever wonder how the race will be like in the future? Imagine F1 cars with artificial intelligence systems that can proactively change suspension height, change the aero of the vehicle, and get this…have rocket boosters. That's what this show is about.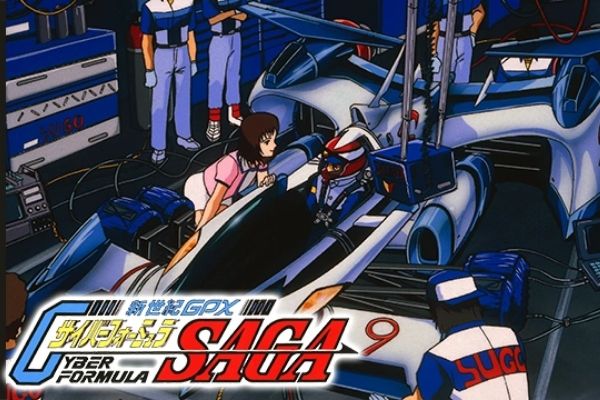 If current F1 racing is like the racing in GPX Cyber Formula then we'd probably watch it more
>>> Some more movie cars: Top 9 Must-See Movies Showcasing Special Cars.
2. Redline (2009)
While it's not actually an anime but is actually a full-length feature film, Redline revolves around "Sweet" JP, a human who participates in the infamous Redline race. Now, what's so special about this race? Well, for one thing, it's the most popular, and second, a lot of explosions are involved.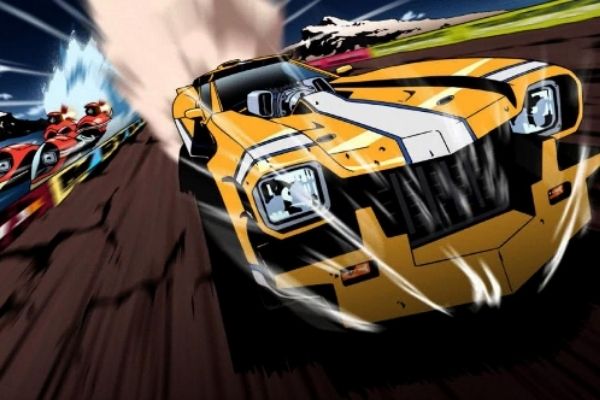 If you like cars, explosions and testosterone poisoning then you'll like Redline. A LOT!
3. Immortal Grand Prix (2003 - 2006)
Imaging Gundam but it's about racing huge mecha suits on a track. Immortal Grand Prix is that and yes, the racers are allowed weapons which of course makes for a lot of combat on the said race track.
Are you feeling our list of car and/or car racing centric anime? Do you have more to suggest? Do let us know! For more lists like these, keep reading here on Philkotse.com!


Cesar G.B. Miguel
Author