We've listed down 9 awesome movies that every car enthusiast should watch!
Attention car enthusiasts, this article from Philkotse.com will put the spotlight in one of the things we love the most – cars! How we wish we have all these rides. Don't worry, even if we're featuring mostly classics, this article is spoiler-free.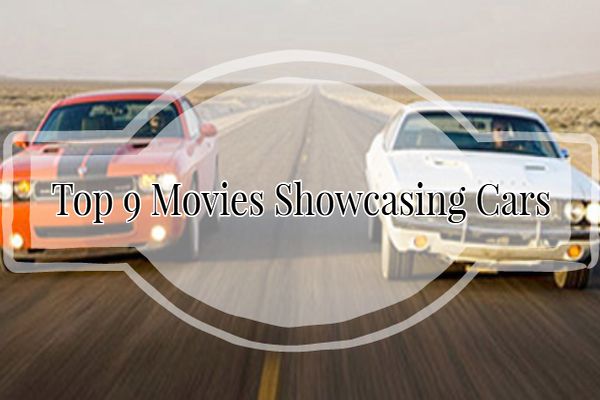 Here are 9 awesome car movies besides the Fast and Furious/James Bond Franchises
1. Transformers (Franchise) - Bumblebee
Tagline: Their war. Our world.
Transformers is about self-configuring robots called "Autobots" and "Decepticons" in a civil war for power or for peace. They happened to be caught up on Earth. We have Bumblebee stealing the show here, who is really a robot from outer space disguising himself as a car that resembles a yellow (with black stripes) Chevrolet American muscle car. Where else can you see a car with such a personality?
BUMBLEBEE Trailer (Transformers 2018)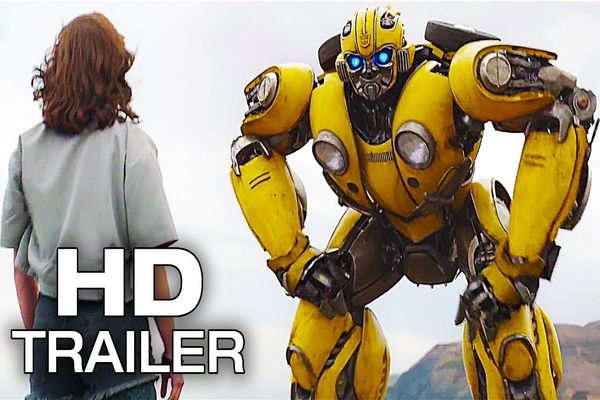 The Autobots simply scan a car they want to copy or turn itno; vehicles that happen to be very cool just like their characters!
2. Christine – Christine
Tagline: She'll possess you. Then destroy you. She's death on wheels. She's…
When we think of cars and movies, we usually think of action. But who knew a vehicle and horror could go so well together? Christine is a red 1958 Plymouth Fury that's apparently possessed by a demon. The story revolves around the car and its new owner who is just a dorky teenage boy.
As the film progresses, we see Arnie, the owner, turn from geeky to a cocky and popular high school student and Christine kills everyone that is a threat to the both of them.
If you are curious, there is actually a true story of a haunted 1964 Dodge 330 that killed at least 14 people in the US.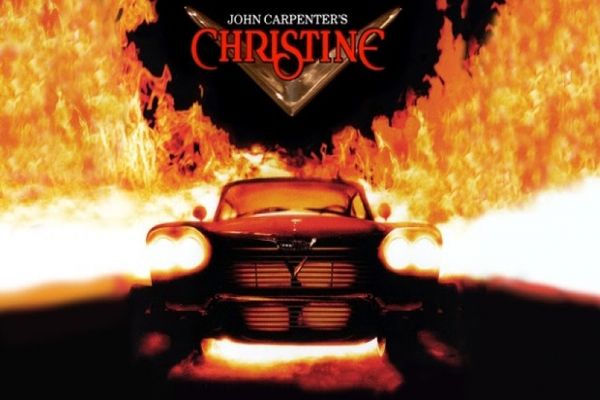 John Carpenter's representation of Stephen King novel, Christine has the perfect plot for a cult classic
3. Back to The Future (I, II, III) – The DeLorean Time Machine
Tagline: He's the only kid to ever get into trouble before he was born.
One of the best comedies of all time Back to the Future features an automobile-based time machine which is a DeLorean DMC-12. The doors opening upwards make it even cooler. The flux capacitor, a compartment composed of Y-shaped flashing tubes is installed in the car and it is what makes the time travel possible.
This box can only function with 1.21 gigawatts of electrical power to operate and that's part of the challenge in the movie as that kind of power is equivalent to 10 jet engines. Can you hear Dr. Emmet Brown saying the words 1.21 gigawatts now?
The Back to the Future trilogy established the career of Michael J. Fox and is now considered one of the most famous movies of all time
4. Thelma & Louise – The 1966 Ford Thunderbird
Tagline: Somebody said get a life…so they did.
The Oscar-winning film had three stars on it, Susan Sarandon, Geena Davis, and the 1966 Ford Thunderbird. This film about two best friends who embark on a road trip and the car can be seen during the entire film. It can be said that the movie was set on that famous green car. The film is now part of American history considering it was culturally significant.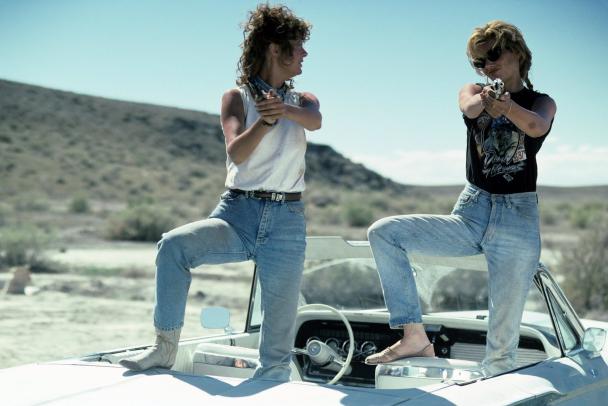 Another interesting fact: It is the movie that launched Brad Pitt's career
5. Batman (Series)  – The Batmobile
Tagline: I am vengeance. I am the night. I am Batman.
This fictional car is housed in the bat cave, is heavily weaponized and armored, and is being driven by none other than one of the most popular superheroes of all time, Batman. Its prominent look is like that of a jet-black bat, of course.
Batman Begins: Tumbler Scene HD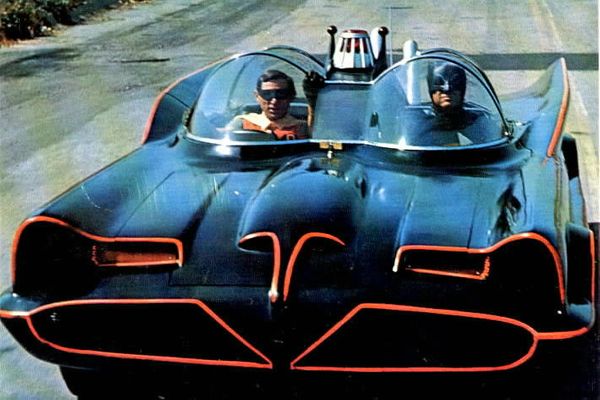 Batman uses it for transportation, for battle, for transferring prisoners, for riot control, and as a lab
6. Mad Max (Franchise) – The Gigahorse, The Doof Wagon, and The Interceptor
Tagline: Only the mad survive!
Mad Max is an Australian-American film franchise that has barbaric action, that dystopian universe, and cool cars. You shouldn't miss these films as they are hailed as ones of the greatest action films of all time.
The most notable cars in the franchise are:
The Gigahorse: Two 1959 Cadillac DeVilles locked together mounted on the back of a monster truck chassis. Oh, it also has a built-in flamethrower. Can you even handle it?
The Doof Wagon: Think insane. It's one-part military and two-parts stadium of a rock star. This monster is used to keep the villain's army pumped up for battle. The Doof Warriors are the ones playing the electric guitars and drums as they swing from a bungee cord mounted on the vehicle. It's got flamethrowers too. The movie warned you, only the mad survive.
The Interceptor: The protagonist's vehicle is a 1974 XB Ford Falcon Coupe. The first one to ride it was a very young Mel Gibson. Max used it to trace down the murderers of his family, with angst.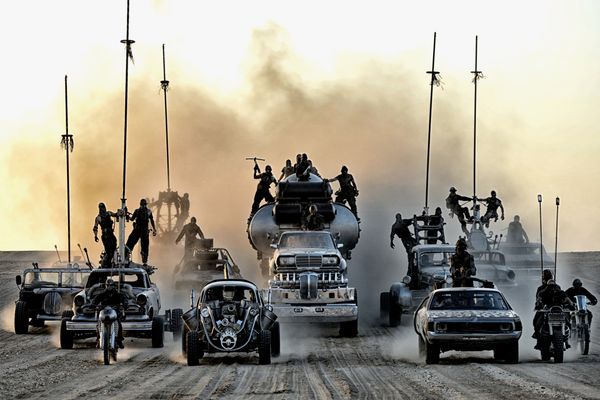 A face-paced, action-filled franchise that will not only satisfy your love for cars but for intense action, too!
7. Speed – The GM New Look Bus
Tagline: Get ready for rush hour.
This surprise box-office in 1994 made Keanu Reeves a household name and brought a regular looking bus into the limelight. Sure, there are tons of other cool cars in this movie but most prominent is where the protagonists are stuck. The main casts were riding in a 1966 GM TDH 5303 bus when suddenly it was announced that there is a bomb implanted on it and if it stops then it would explode. It's up to the heroes, Reeves and Sandra Bullock, to save the day.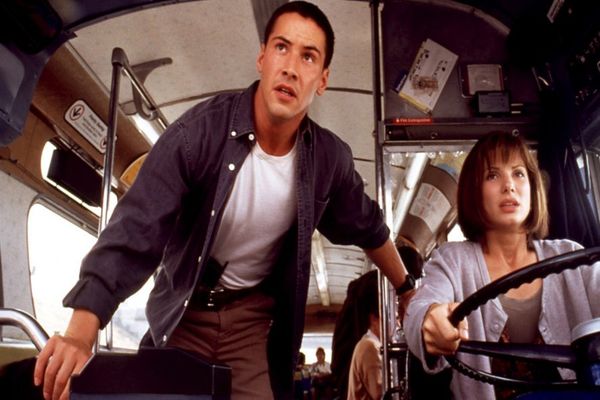 You can't have a movie with the title of "speed" and not have cars on it.
8. John Wick – The (very rare) 1969 Ford Mustang
Tagline: Revenge is all he has left.
Keanu Reeves made another on-screen vehicle memorable, 20 years later, when he starred as the best hitman in the world, John Wick. The film starts slowly as we see John Wick coping with the death of his wife and part of his activities is smoothly fishtailing this badass car on a wet airport parking lot.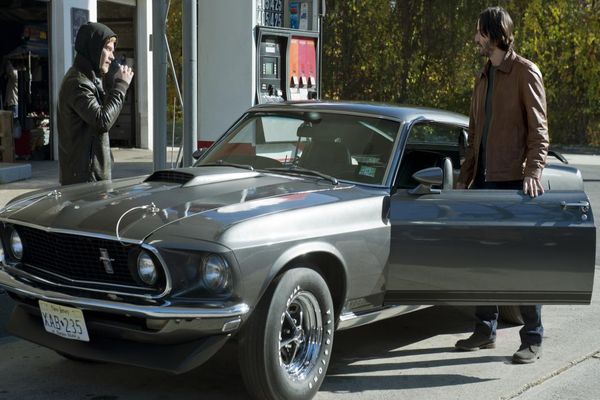 John Wick is another blockbuster film of Keanu Reeves - the success of the first movie lead into a sequel,
with the third one expected to be released on May 2019
9. Metro Manila – NIJ Level-4 Armored Truck
Tagline: Desperate men take desperate measures.
We end this list with a movie set on our motherland, our capital city to be precise. This indie film is about a family man from the province seeking a better life in Metro Manila. He secures a job as a security officer for Manila Armored Couriers and you will actually see the two main characters ride on its truck a lot.
We're talking about two men getting to know each other, arguing, and getting by with life in the armored truck. That truck you see and just pass by normally on parking lots in banks turn out to be more than just a blockage in your way. This movie is definitely a must-see.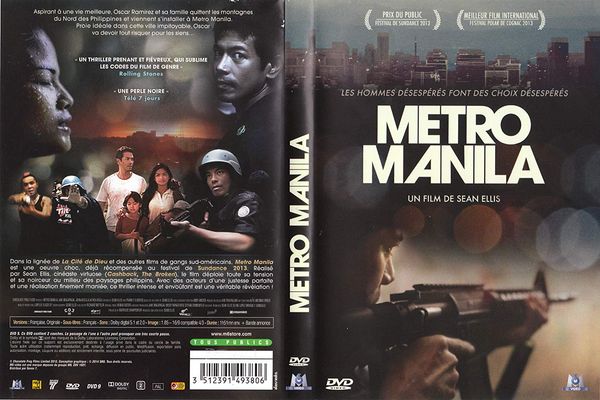 Metro Manila isn't just a movie about vehicles - it tackles the struggle of every Filipino to raise a family and make ends meet
>>> Also check out:


Hanna Sanchez
Author