Small electric cars from China are affordable, but are they worth it?
If you took a glance at Philippine roads nowadays, it is evident that most Filipinos favor cheap, small forms of transportation. There's the army of sub-400cc motorcycle models, bicycles, and electric scooters.
By being small and two-wheeled, these aforementioned modes of transport have a ton of limitations. For example, a bicycle requires human power, while motorcycles can only fit two people, and most two-wheeled vehicles expose their riders to the elements.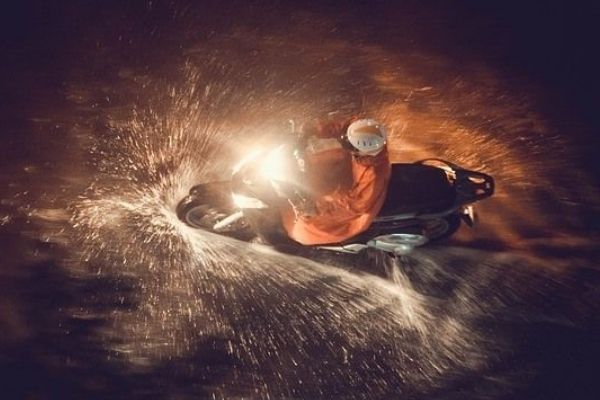 Not everyone has the fortitude to ride a motorcycle in the rain
As such, affordable cars like the Suzuki Spresso, Honda Brio, Toyota Wigo, and many others have filled in the low budget car niche. But then again, even the most affordable car in the market today comes with a Php 518,000 price tag. Sure, the Spresso is one of the best cars for your buck, but sadly its price is still out of reach for many.
Then came the many social media posts featuring small and surprisingly cheap electric cars from China. Most of them are significantly cheaper even than the Spresso, while promising to provide a decent means of transport. So of course, many have gravitated towards these little EVs.
So are they any good? Is buying a small electric car made in China a sound financial decision? Let's talk about that.
Electric cars from China: At a glance
If you've browsed around Alibaba using the keywords "electric car Philippines," you'll spot thousands of listings of small electric-powered cars. All are small and most are cute looking. Almost all also come with very attractive price tags.
The cheapest one we could find is from a company called "Robeta." One costs around $1,200.00 or Php 58,090 minimum. That is if you opted for the minimum quantity of units per order. And yes, most listings on Alibaba for these electric cars are for wholesale orders and are meant for retail businesses. More on that later.
Back to electric cars themselves, most of these come with a range of 80-100 km and can fit in two occupants. Do they look good? Well yeah, sure they do but do note that most of these cars are downright imitations of existing products. But for someone who doesn't care about that and only needs a cheap car that sounds good so far right?
>>> Related: Can you buy an electric car in the Philippines?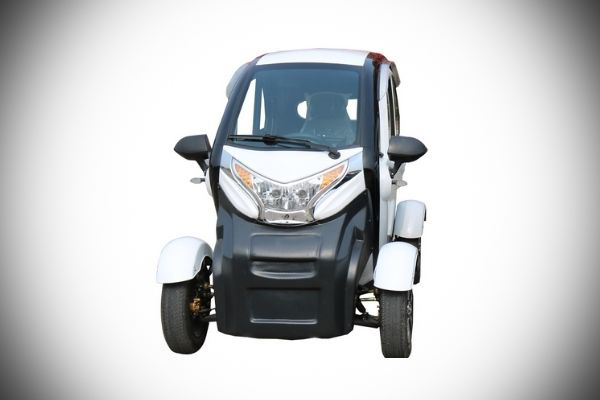 The 2-seater Robeta EV
Well with regards to that price, it still doesn't take into account shipping fees, taxes, and many other related costs a retailer has to shoulder. You also need to consider the product's markup value. So, we can imagine that once the "Robeta" brand electric car is sold here, a realistic price range might sit at around Php 150,000 to Php 200,000.
Granted, that's still cheap for a vehicle with a roof over your head. But guess what, most small electric cars in this price range can only carry two people, and are very cramped. We can also guess that four-seater models will cost more than Php 200,000. Couple that to the fact that most of these cars are not sold by actual car makers.
Even the Chinese sellers listed on Alibaba are just distributors. To this end, one can only imagine the hurdles you'll have to face in making a warranty claim. To this end, will you trust the quality of the items sold by a virtually unknown brand?
Check out this video by Jalopnik featuring Jason Torchinsky and a weird Chinese electric car. Spoiler alert: a child managed to outrun the car.
Here's What The World's Cheapest Electric Car Is Like To Drive [Video: Jalopnik]
As evident from the video, that particular Chinese made EV made no power at all. Also, most small Chinese EVs are tiny as well as "tinny." 
Electric cars from China: Beware of scams and poorly made products
You've probably spotted the several viral posts regarding surprisingly cheap four-seater Chinese EV cars. One even promises a low Php 70,000 price tag, and some have already collected "reservation fees" or "downpayment fees" from clients. Like anything that's too good to be true, these however look like scams.
Then again, the Chinese electric car industry is currently rife with chaos. According to Solidiance.com, the Chinese EV industry is impressively large but it's still experiencing birthing pains. One big issue is the matter of failing to consistently meet quality standards. This perhaps is due to the fact that manufacturers are rushing to develop new models despite not having the know-how to do so. 
Even the Chinese market has become saturated with numerous small EV models
>>> Related: Why and how: The more electric vehicles, the more driver benefits?
How do I get alectric cars from China in the Philippines?
If you're particularly bent on getting one, we urge you to give it a test drive first. That being said, one can find legitimate sellers like Clima Mobility who sells the Genius EV. It is a four-passenger hatch with a driving range of 72 km. The difference between Clima Mobility is the fact that it's a Philippine-based company operated by Filipinos.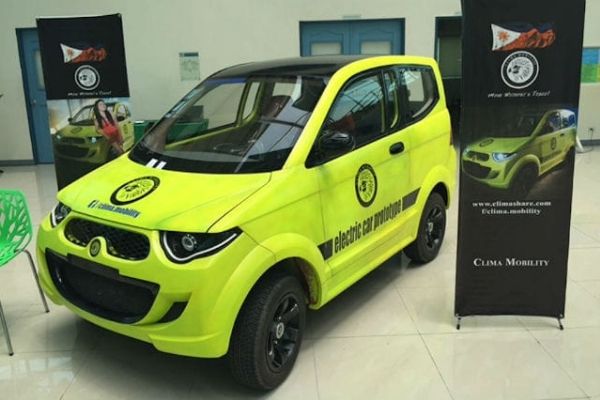 The Filipino made Clima Mobility Genius EV
If you're into electric cars and if you have the budget, then why not consider an EV from established brands. These however can fetch a price comparable to that of full-sized internal combustion models so it boils down to how much you really want an electric car.
Note however that there are Chinese made "cheap" EVs that are only available through small retails spread around the country. But then again, companies like Levdeo are looking to enter the country as soon as the Covid-19 pandemic eases up. Note however that we cannot attest to this car company's products so we'll have to wait for them to open shop.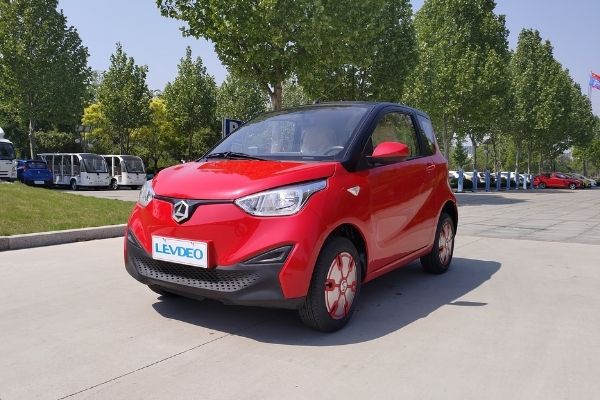 There's also Levdeo but it has yet to make its entry into the Philippines
So what's the alternative to electric car from China?
Instead of spending Php 200,000 on a product of dubious build quality, we highly suggest getting a good second-hand vehicle instead. And yes, there are many used cars in good condition within that price range. Examples include the Mitsubishi Mirage G4, various Honda Civic models before 2003, the Toyota Corolla SB, Isuzu Crosswind, a Mitsubishi Lancer box type, and many other great cars.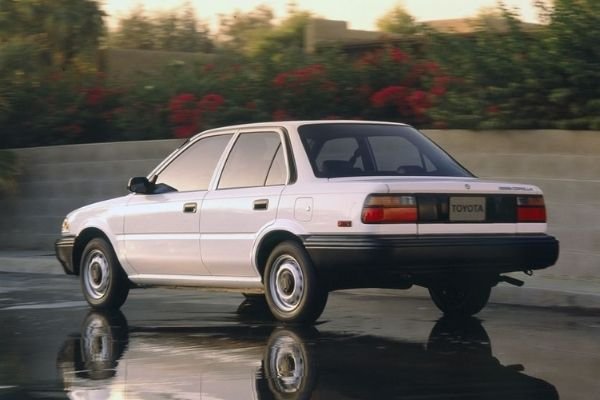 Yeah, you might be better off getting a used Corolla than a brand new small Chinese EV
As we've said before, Chinese made cars,  in general, are getting better. Just look at the cars being offered by Geely, Chery, Maxus, MG, among others. But as far as electric car from China goes, we suggest giving them a wide berth for now. Scooters and other smaller electric-powered vehicles are fine, and you'll probably have more bang for your buck with those.
For more car buying tips, car news, and car reviews. Keep reading here on Philkotse.com.


Cesar G.B. Miguel
Author