Can you buy an electric car in the Philippines?
More importantly, is it advisable to buy one?
As you might expect, electric vehicles (EVs) are not yet famous in the Philippines. Only Filipinos who are really into the global auto scene know about them despite its increase in popularity in other countries. EVs are powered by one or more electric motors using batteries or a fuel cell.
When driving around town, it is really rare to spot an advertisement or promotion consisting of an electric vehicle or at least the benefits of owning one. This is one of the few subtle reasons why EVs are still yet to storm the local auto market.
Most Filipinos are still unaware as to whether electric cars are even legal in the Philippines or not. For this reason, read on as we have listed down everything you need to know about owning an electric car and what are the options the local auto market is offering. Plus are the electric car Philippines prices of some popular models.
I. Can I register an electric car locally?
Don't you think it is a bit strange that most of us are not aware of the law regarding the registration of electric cars? That's because EVs are relatively out of the picture these days.
So, what is the real stand of EVs in the country anyway? If we take a look at the government instituted Executive Order 488, it states that the government is authorized to modify the existing rates of import duty of hybrid and electric cars. This includes the components, parts, and accessories for the assembly of the EVs.
In other words, the importation of EVs in the country is not illegal. In fact, EO 488 states that hybrid and electric vehicles can help improve the energy efficiency of transportation in the country.
Now this explains why some vehicles of the electric automotive company giant, Tesla, can be seen in the streets of the Philippines. Driving one of these Tesla units in the country sure is a treat, especially for those who are longing for Tesla to be brought here.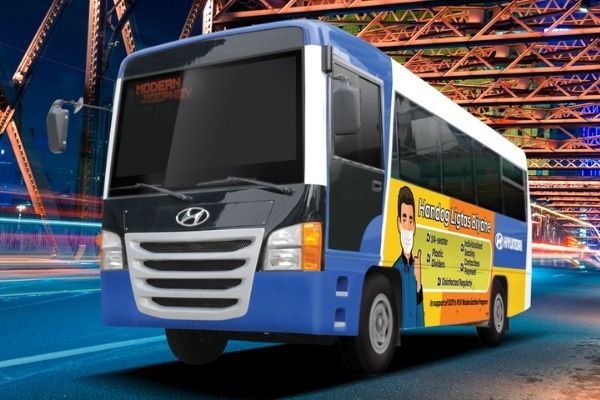 Hyundai's HD50S Modern Jeepney Class 3
Well, you might ask, how about the Land Transportation Office (LTO)? What does the agency say about this matter? Can I register an electric car? The short answer: yes. Think about it, who even has the guts to drive around town with an eye-catching car illegally?
With the country's initiative to replace old jeeps to E-Jeeps, the registration of electric vehicles has already been operationalized. LTO said that it approves the registration of EVs under some few and apparent conditions.
Since all electric cars nowadays are imported, those who wish to register their EVs should present a certificate of payment from the Bureau of Customs (BOC). This shows that the owner paid the proper taxes and processed the importation legally.
Another thing EV owners should present is their car's vehicle identification number or VIN. It is a unique code made for a specific car. In other words, no VINs are identical. This will prove to LTO that the EV is legally bought.
In conclusion, yes, you can import an electric car and you can legally register it to make it road legal. As long as you provide the LTO with the proper certifications and documents, then you shouldn't worry about anything.
>>> Related: Should you buy an Electric Vehicle (EV): Why or Why not?
II. Are there available EVs in the Philippine market? How much is the electric car price in the Philippines?
Now you discovered that EVs are legal in the Philippines. You might be asking, are there EVs I can buy locally? How much is the electric car price in the Philippines? There are, however, only a few are sold. As mentioned earlier, the marketing of EVs in the country is yet to be improved.
The Hyundai Ioniq EV is one of the few full electric vehicles in the country. It is a sedan that uses a permanent magnet synchronous motor that produces 118 hp and 295 Nm of torque. Priced at Php 2,050,000, the Hyundai Ioniq EV has a driving range rated at 200 km.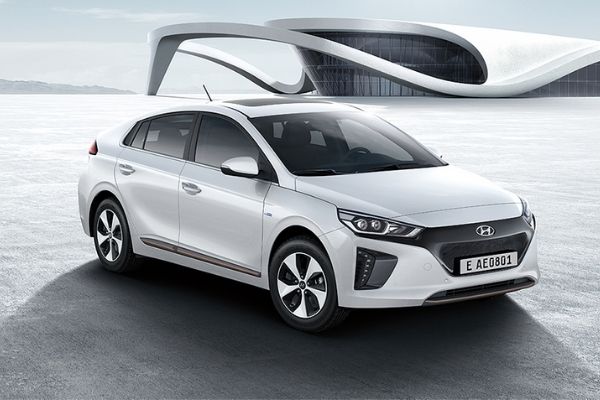 The Hyundai Ioniq EV
Hyundai has another EV to offer  – the Kona EV. It is designed to provide a great feel of what an EV should be. The twin headlights design and no grille look will definitely make the Kona EV an instant head-turner.
Powering the Kona EV is a permanent magnet synchronous motor that makes 134 hp and a whopping 395 Nm of torque. Hyundai Asia Resources, Inc. is selling the Kona EV for Php 2,388,000 via indent order.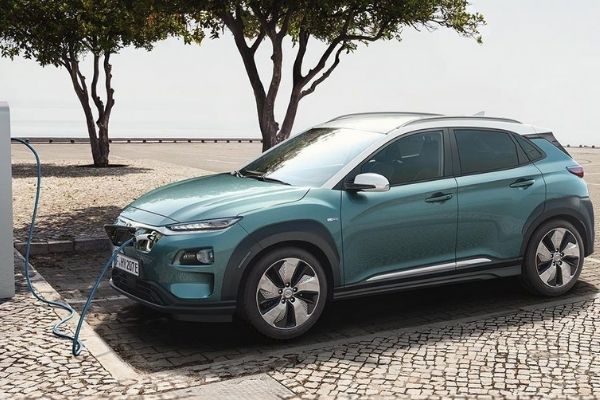 The Hyundai Kona EV
Chery Auto Philippines is continuously making strategic moves as it introduces the Arrizo 5e in the local market. It is, however, available only via indent order and is priced around Php 1,900,000. Under the hood, the Arrizo 5e uses a permanent magnet synchronous motor making 160 hp and 250 Nm of torque.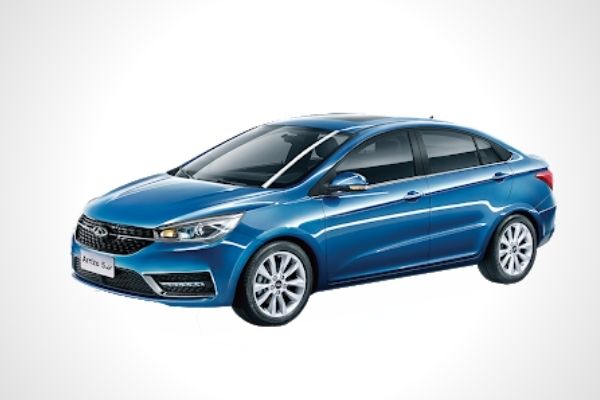 The Chery Arrizo 5e
Despite not being available as of this writing, the Nissan LEAF is definitely an EV to be excited for. Last March 2019, Nissan announced that the LEAF will be brought to the local market.
The Nissan LEAF is one of the best EVs in the global market, going against the likes of Tesla and BAIC. This EV can generate 214 hp and 339 Nm of torque, and has an estimated range of up to 364 km.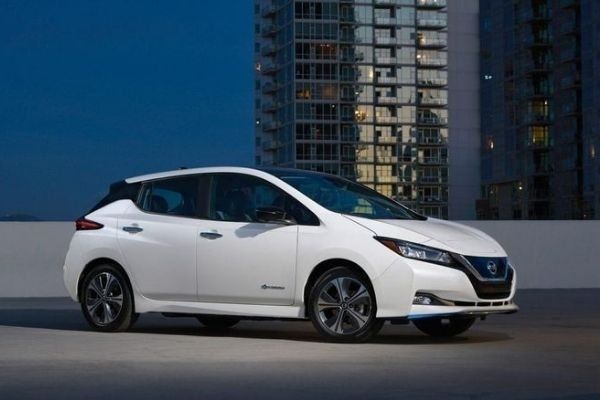 The Nissan LEAF
III. Would it be advisable to buy one of these?
An electric vehicle can provide so many benefits. It can help you save plenty of cash as fuel prices in the Philippines these days are relatively high. Plus, electric vehicles are environmentally-friendly. EVs can help reduce air pollution in the country, as well.
Moreover, EVs are cheaper to maintain as compared to a conventional internal combustion engine vehicles. Why? Electric cars have less moving parts that are prone to breaking down and EVs don't need periodic oil changes.
On the flip side, the bleak popularity of EVs in the country means that quick charging stations are still remotely available. You must always plan your trips to avoid running on a low charge.
However, if you choose an EV for your daily drive in the city, then there's nothing to worry about since you can always charge at home.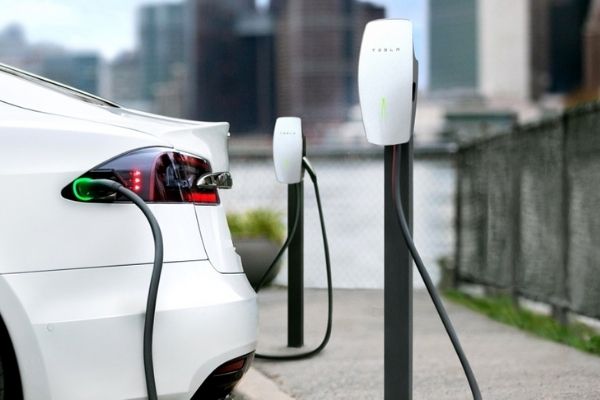 The Philippines is yet to fully adapt to the EV era
So is it advisable to buy an electric vehicle? It depends on you. EVs have their own pros and cons. It's a matter of if you can deal with them or not.
However, in the near future, internal combustion engine vehicles could start becoming irrelevant as EVs are cheaper to maintain and drive. So you might want to keep that in mind.
Here at Philkotse.com, we value your interest in the automotive industry. Visit our website to find out more.
Author

Rex found his passion for cars at a young age. He loves anything with an engine – which includes cars and planes. Right now, he is pleased to impart that passion for cars to a professional level under Philkotse.