The Mazda 6 won't change for 2021, but that's not so bad, isn't it?
2021 Mazda 6: What we know so far
Released as a replacement for the Mazda 626 in 2002, the Mazda 6 is currently the top dog in the said Japanese marque's sedan lineup. It is now in its third-generation, which has received a mid-cycle refresh in 2018, which the Philippines received in 2019.
Of note, the 2019 refresh of the Mazda 6 was the brand's first-ever model to receive both Apple CarPlay and Android Auto that year. 
The 2020 Mazda6 | Mazda USA
Now it is 2021, and Mazda is yet to let slip about any news at all regarding a facelift/replacement. That said, however, there are some juicy Mazda 6 versions in other countries right now, which you Mazda-heads are probably still itching to get your mitts on. One of those is the Mazda 6 Carbon Special Edition, which is only available in the U.S. and Japan.
Apart from having the Polymetal Gray-colored Mazda 6 Carbon Edition, Mazda is also planning to give the said model wireless Apple CarPlay.
So, are we going to get those in the near future? Well, that's up to Mazda. But what can we expect from a PH-spec 2021 Mazda 6? Well, it's much of the same, really.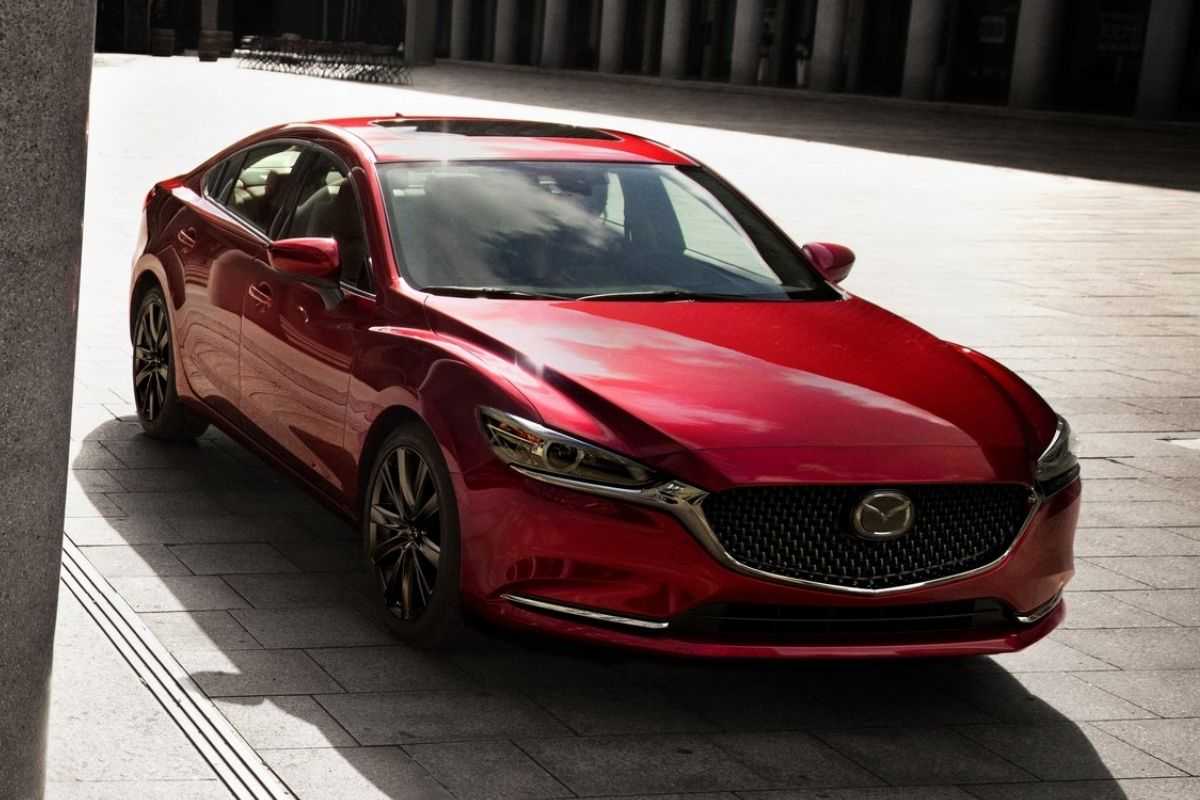 The Mazda 6
2021 Mazda 6: Exterior 
As of the moment, the PH-spec Mazda 6 is no doubt a very handsome sedan. Lights and colors flow on its exterior, thus making it a guaranteed eye-catcher.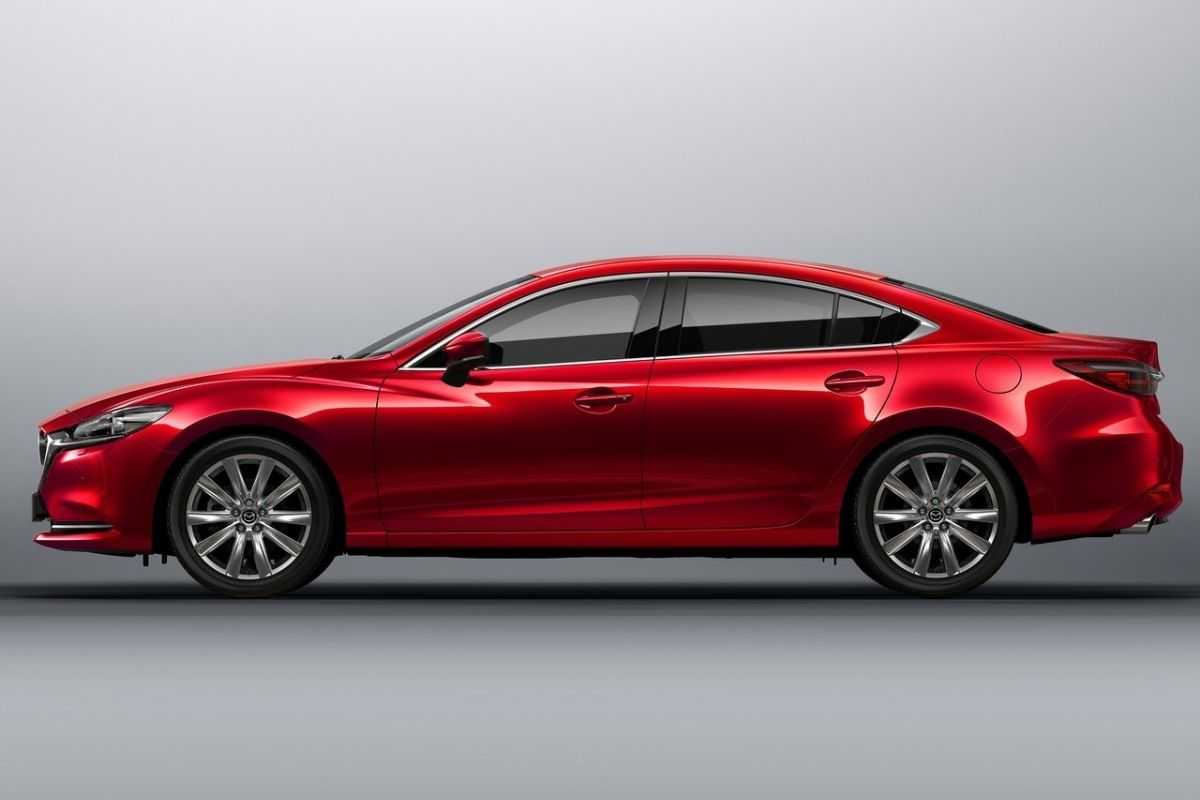 It's definitely a handsome car regardless of which side you're looking at
Up front, the Mazda sedan gets the usual mesh grille adorned with the brand's logo. On each side of the front fascia are very sharp-looking LED headlamps. Towards the sides, one can see that the midsize sedan rides on 19-inch alloy wheels.
The side mirrors of the Mazda 6 are electronically adjustable with a power-folding function, and the headlamps are automatic. It also comes standard with rain-sensing wipers.
As for the Carbon Edition Mazda 6, it takes a dive into the dark-side with black-out trim pieces, as well as a set of blacked-out 19-inch wheels.
>>> Related: A rear-wheel-drive Mazda 6 could be a treat, but is it what we need?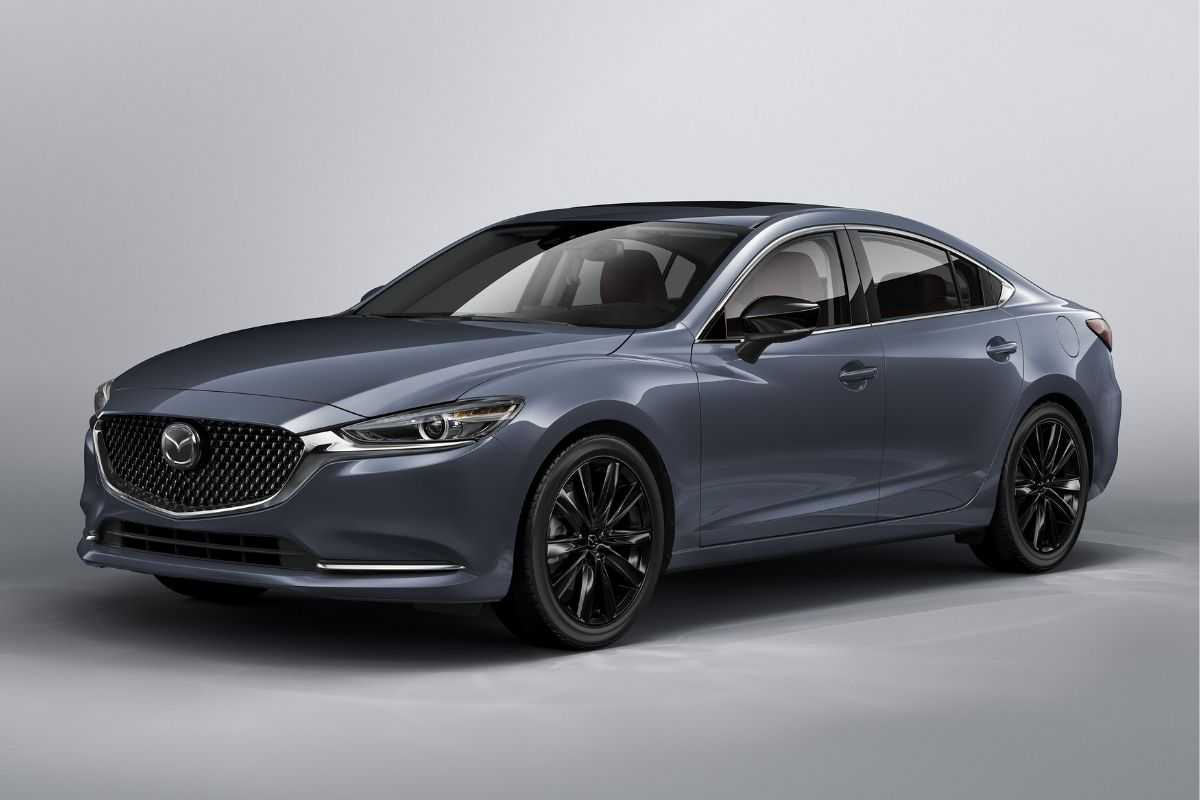 The Mazda 6 Carbon Edition
2021 Mazda 6: Interior 
As a premium model, the Mazda 6 comes with a very plush, very European-inspired interior. The driver's seats are electronically adjustable, the steering wheel, the seats, and most of the soft-touch surfaces are wrapped in leather, and both PH-spec variants also come with a sunroof.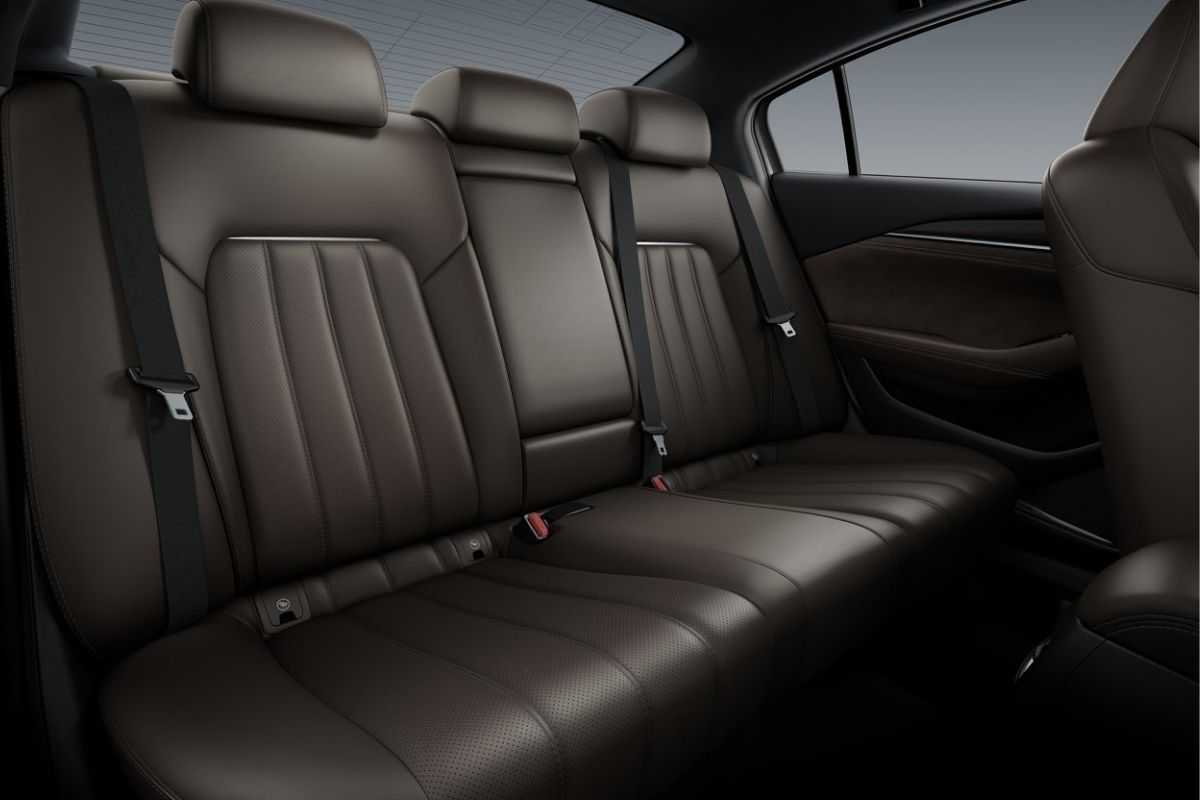 The rear seats of the Mazda 6
To keep its occupants comfortable, the current version that we have is also equipped with automatic climate control with rear vents. For entertainment, both locally available variants come with a Mazda Connect touchscreen capable of linking via Apple CarPlay and Android Auto.
The said head unit can also be controlled with a knob. To tie it all up, both the Mazda 6 SkyActiv-D and SkyActiv-G Turbo are given an eleven-piece Bose speaker set.
>>> Related: Auto brawl 101: Mazda 6 vs Honda Civic in the Philippines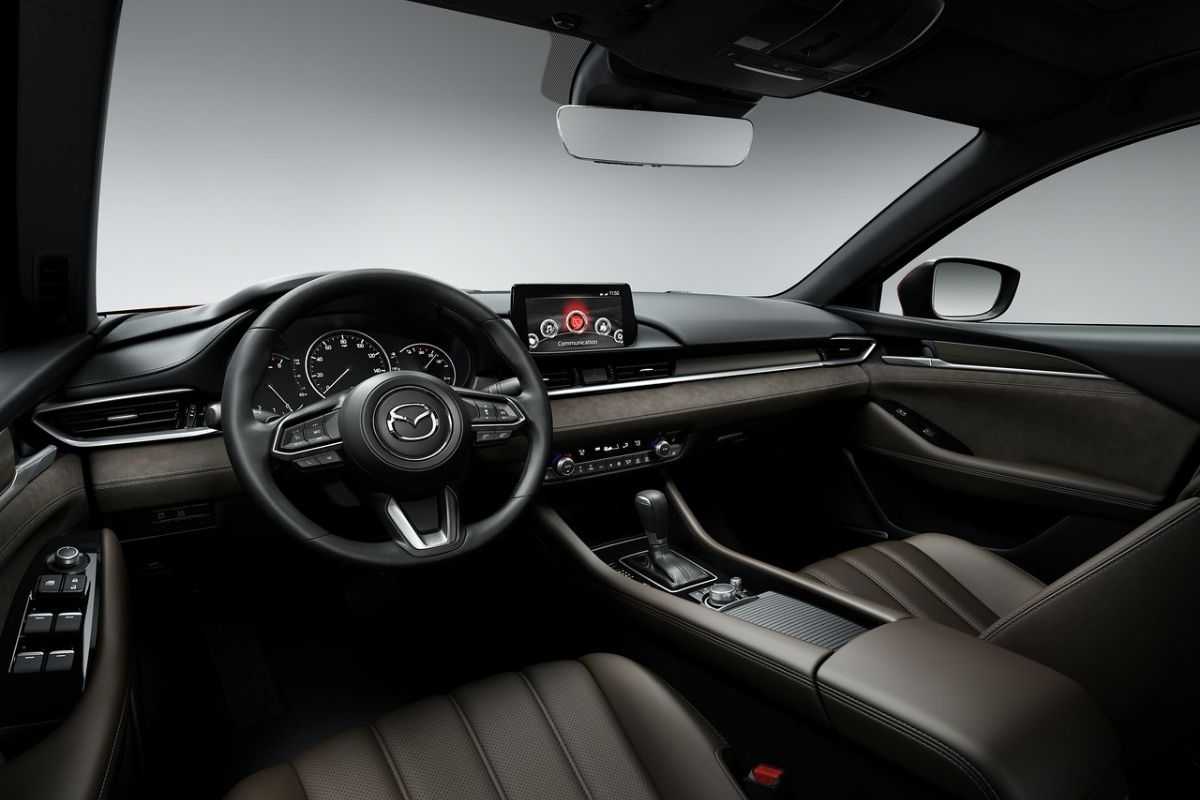 The Mazda 6 offers a very clean, well-arranged interior
For the Carbon edition, the interior remains pretty much the same save for the red leather upholstery with black cross stitching, the black interior accents found on the door panels and dashboard, as well as a windshield-projected Active Driving Display system.
The latter feature doesn't come on local variants, but it is available in the Mazda 6 Grand Touring Reserve that's currently being sold in the U.S., Europe, and many other markets. 
2021 Mazda 6: Engine and Performance 
The PH-spec Mazda 6 comes with two engine choices. The non-turbo version is a 2.2-liter inline-4 diesel mill that can make up to 187 horsepower and 450 Nm of torque. Power is sent to the front wheels via a six-speed automatic transmission.  
For the more powerful turbocharged variant, it uses a slightly larger 2.5-liter inline-4 gasoline engine that can churn out 228 horsepower and 420 Nm of torque. It uses the same FWD layout as the other variant, and it also has a paddle shifter for its automatic transmission.  
If you remember, Mazda was teasing the enthusiasts crowd with a manual transmission. In 2019 however, the Japanese brand announced that it had canceled that for the said year. It was, however, "still on the table." Now that it's 2021, who knows what will happen next right? 
2021 Mazda 6: Safety 
For safety, the Mazda 6 comes standard with anti-lock braking with electronic brake-force distribution, six airbags, stability control, traction control, lane departure warning, blind-spot detection, a 360-degree view camera, a reverse parking camera, among others. 
2021 Mazda 6: Final Thoughts 
The Mazda 6 as it is, is already a brilliant car. It makes oodles of power for its size, and its interior is plush and well-equipped.  
As we've said though, some Mazda fans would like to get their mitts on the Carbon Editions. Do note however that introducing a new variant in the country is a lot of work, so you might as well wait and/or get the currently available Mazda 6 versions.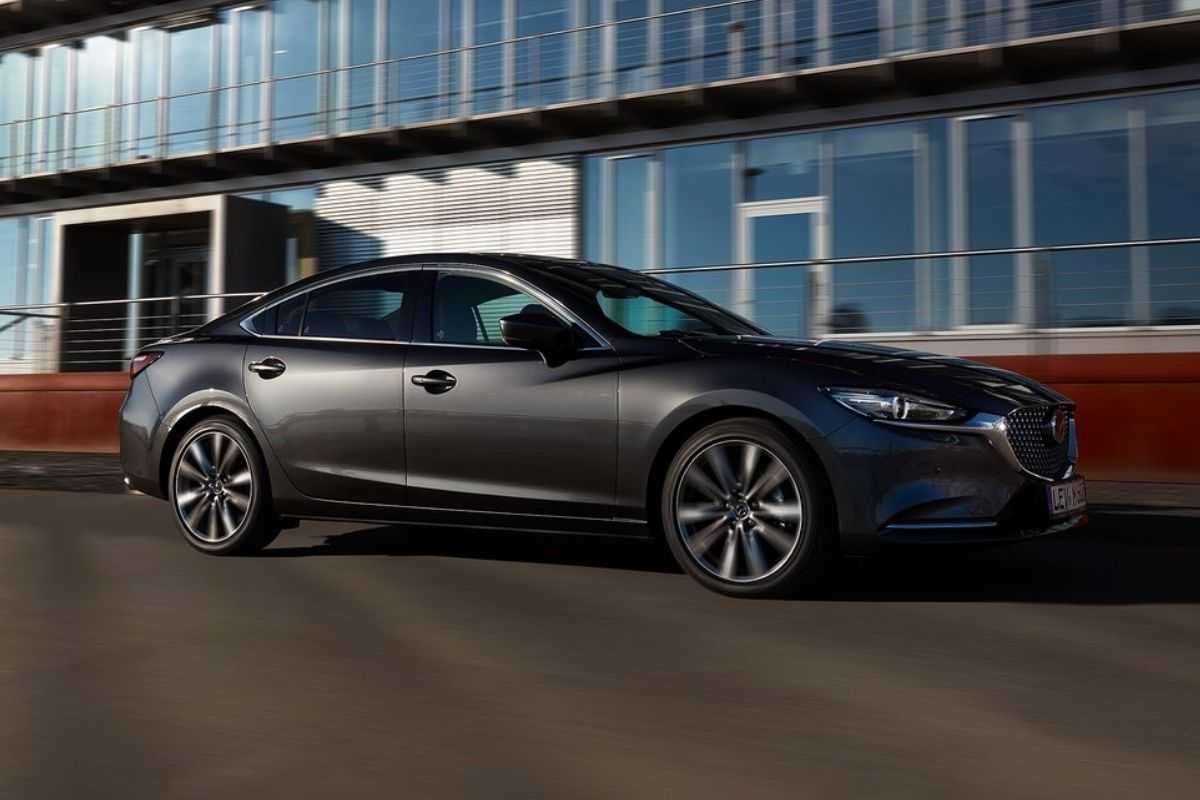 As it is right now, the Mazda 6 is a real gem of a sedan
As for a next-gen Mazda 6, we won't be expecting that until 2022. We do know though that it might get an inline-6 engine, and it also has a chance of getting a rear-wheel-drive layout. If that doesn't quicken a Mazda fan's heart, we don't know what will. 
2021 Mazda 6: Expected Price 
Currently, the Mazda 6's price ranges from Php 2,250,000 to Php 2,250,000. As of yet, Mazda PH is yet to make changes to its price list. Note though that manufacturers tend to adjust their prices after a new year turns over. 
For more car news, car reviews, and car maintenance tips, keep reading here on Philkotse.com. 

Know more about Mazda 6 2023

The Mazda6 Philippines is the Japanese marque's entry into the midsize sedan market. It is available in two variants, which are both priced at Php 2,250,000. Under the hood, the sedan has two engine options, namely the 2.5-liter SkyActiv-G (gasoline) turbo and 2.2-liter SkyActiv-D (diesel) engines. With the gas power unit, the vehicle makes 228 horsepower and 420 Nm of torque. Meanwhile, the diesel mill generates 187 horsepower and 450 Nm of torque. As standard, the engines can only be paired with a 6-speed SkyActiv-Drive (automatic) transmission.
Dimensions-wise, the Mazda6 has a length of 4,870 mm, a width of 1,840 mm, and a height of 1,450 mm. Moreover, it comes with a wheelbase of 2,830 mm. In the Philippines, this Japanese midsize sedan goes up against the Toyota Camry and Honda Accord.

Cesar G.B. Miguel
Author