The CX-5 isn't likely to change until 2023.
2021 Mazda CX-5: What we know so far
For the next-model year, we are certain that the current PH-spec Mazda CX-5 will be the same model that we have right now. The latest update to the CX-5 was the introduction of the all-new Diesel Signature AWD variant.
The 2020 Mazda CX-5 | 2020 Mazda CX-5 | Mazda USA
*Disclaimer: This is the video from Mazda USA, we will update when there's a video here
In other markets however, the CX-5 has already been given more updates. These are things that we'd also want to see in the CX-5 for 2021. Take for example the US-spec CX-5, which recently received a larger 10.25-inch touchscreen that has Apple CarPlay and Android Auto. It also comes with several other improvements to its safety features and to its exterior.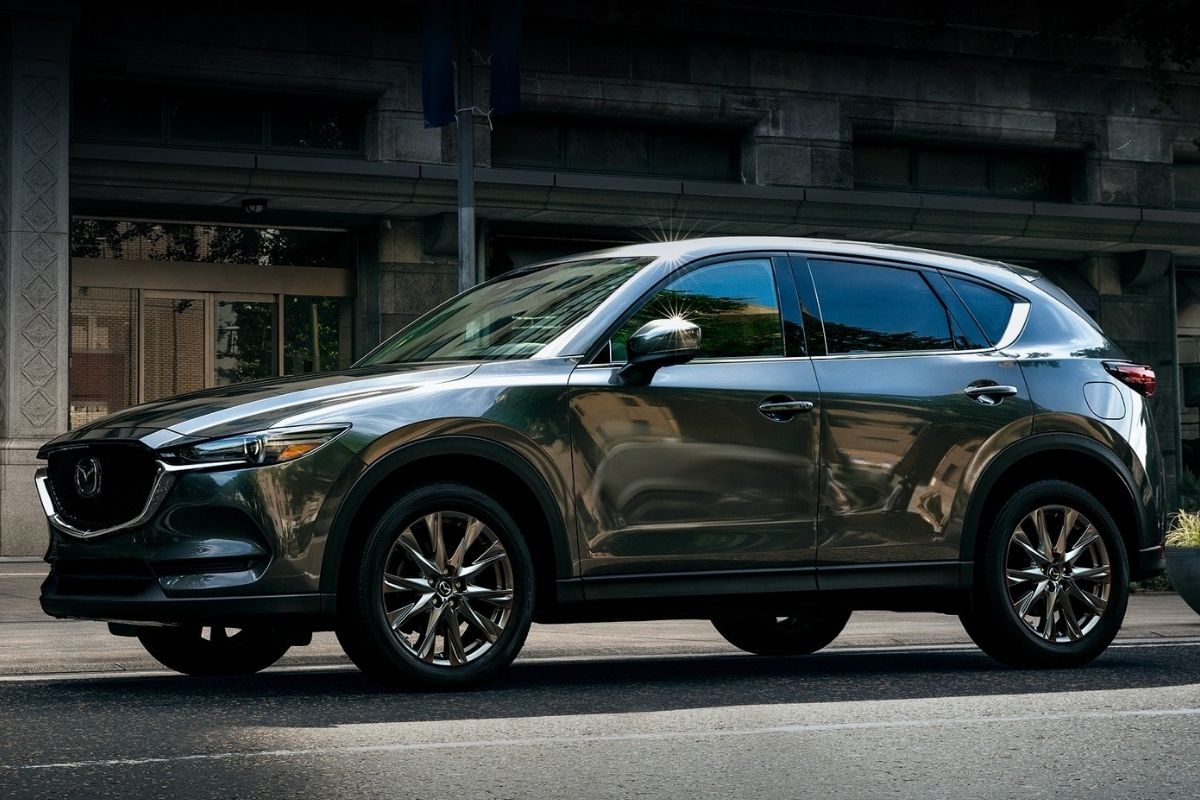 The Mazda CX-5 Signature variant
As for the next-gen CX-5, reports are saying that we won't be seeing it until 2023. Japan's Best Car Web also said that the next-gen CX-5 will be kitted up to compete against more premium crossovers like the BMW X5 and the Mercedes-Benz GLC.
So, what can we expect from the 2021 Mazda CX-5 for the Philippines?
2021 Mazda CX-5: Exterior
As we've said, the CX-5 will largely remain the same for 2021. It will keep its dimensions, and the current variants will have the same exterior features.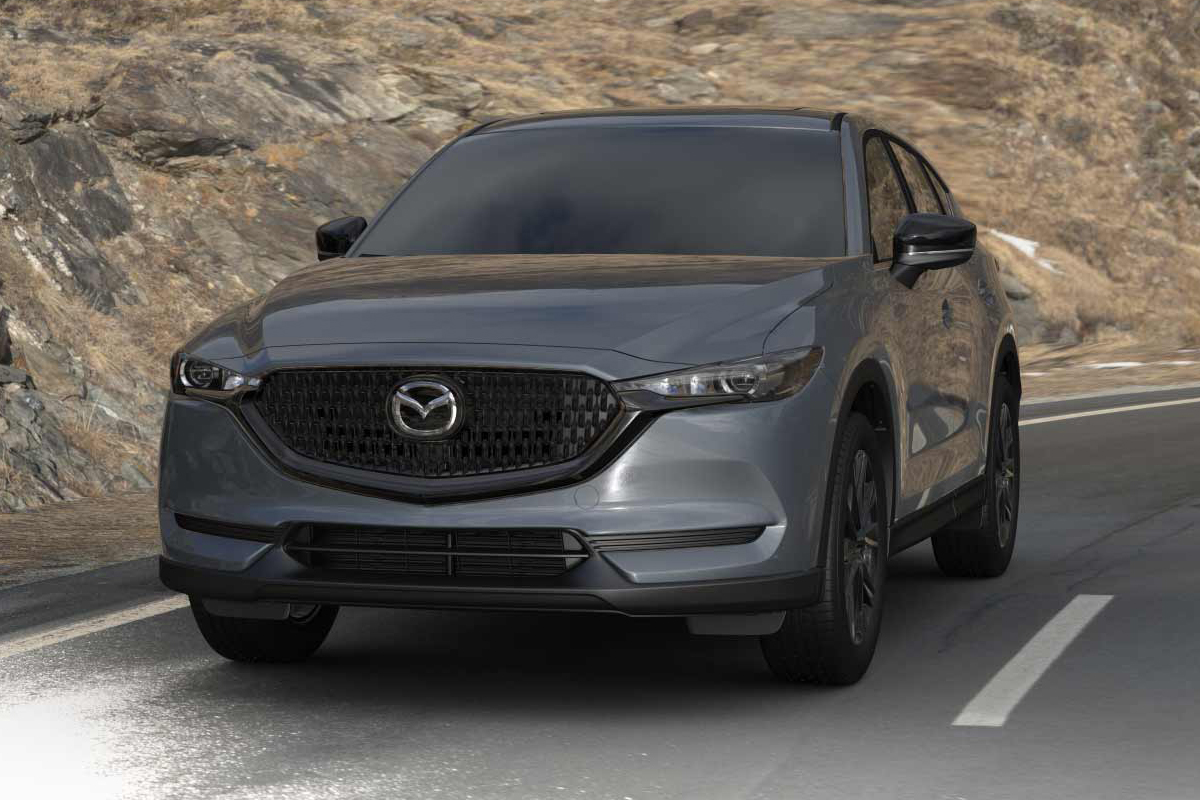 The US-spec Carbon Edition CX-5, also known as the "Black Tone Edition" in other markets
One thing that we are wishing for however is the CX-5 "Black Tone Edition'' variants. Despite the name of the trim, this particular CX-5 comes with a cool Polymetal Gray Metallic color. It also comes equipped with black chrome exterior trim pieces and a black-colored set of 19-inch alloy wheels.
Currently, the aforementioned Black trim edition is only available in Japan, and as the "Carbon Edition" version in the US market.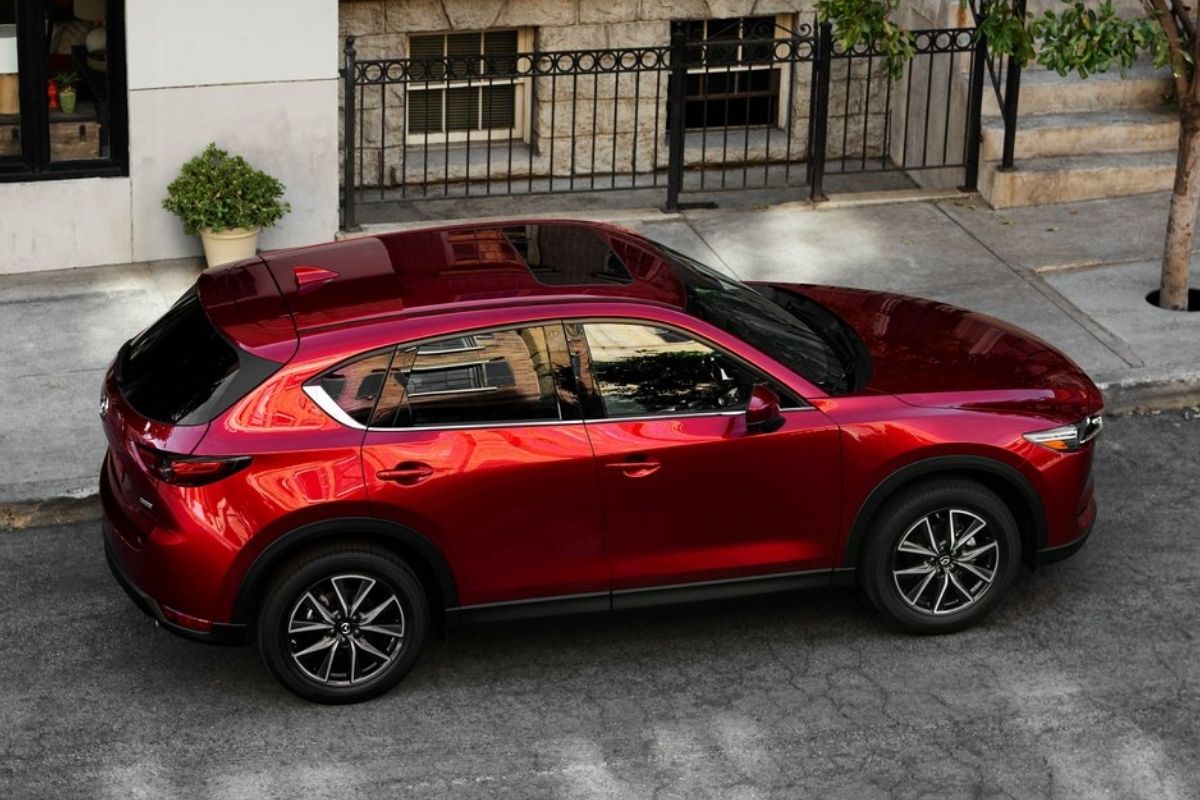 As it is right now, the CX-5 is already a handsome looking crossover 
2021 Mazda CX-5: Interior
Inside, the Mazda CX-5 for the Philippine market will remain the same for 2021. It will still come standard with dual-zone automatic climate control with rear vents, leather seats, power-adjustable front driver seats, and the same MZD Connect touchscreen LCD monitor with smartphone mirroring.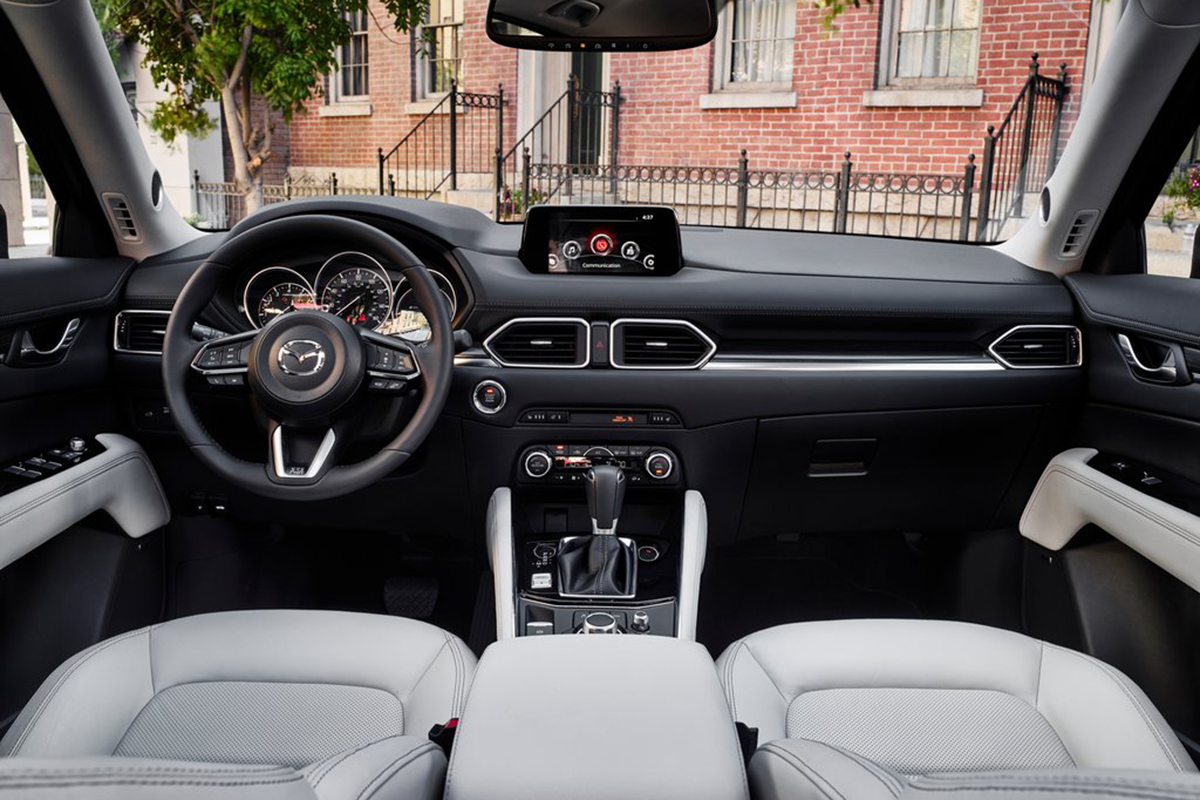 Well arranged, and filled to the brim with soft-touch surfaces
Currently, the aforementioned touchscreen is an eight-inch unit. As we've said however, the US-version of the CX-5 already has a 10-inch infotainment touchscreen that's more visible. It also comes with Apple CarPlay and Android Auto, which of course is still the gold standard for smartphone connectivity in this day and age. As such, we would like to see that in the Philippine versions as well. Although, some might want those added to the current PH-spec CX-5's smaller headunit instead of introducing the ten-inch unit altogether.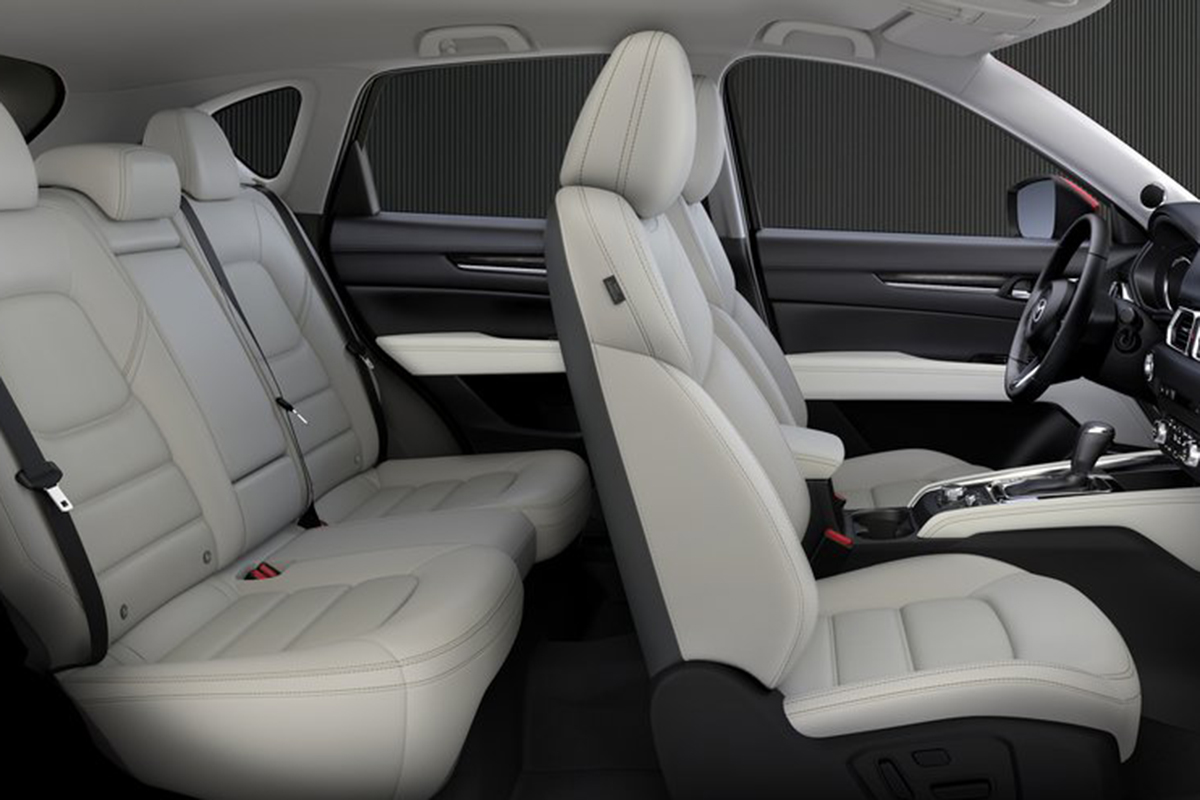 The rear seats are pretty spacious too
Overall though, the current CX-5 is one of the more premium, better-equipped crossovers in its class.
>>> Related: New Mazda CX-5 gets bigger infotainment, more tech. PH launch when?
2021 Mazda CX-5: Engine and Performance
Propelling the current Philippine-spec CX-5 are three different engine options. The smallest one is the 2.0-liter inline-4 DOHC. It is found on the CX-5 Pro Skyactiv-G 2.0 FWD AT and the CX-5 Sport Skyactiv-G 2.0 FWD AT. At the most, it can churn out 153 horsepower and 200 Nm of torque. For the two aforementioned variants, power is sent to the front wheels through a six-speed automatic gearbox.
The next engine is the 2.5-liter inline-4 that's on the CX-5 Sport Skyactiv-G 2.5 AWD AT variant. It can produce up to 187 horsepower and 252 Nm of torque. It also uses a six-speed automatic transmission, but all of its power is driven to all four wheels.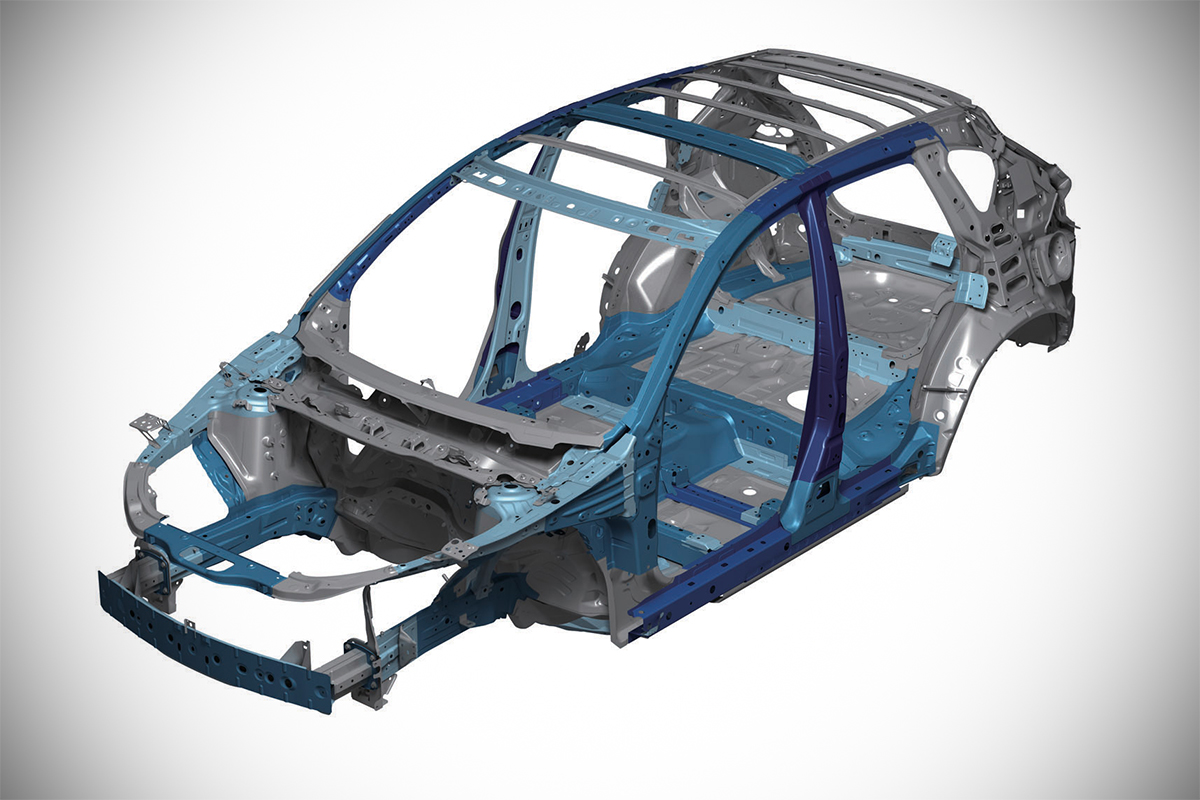 The Skyactiv frame of the CX-5
Lastly, the latest variant called the CX-5 Signature Skyactiv-D 2.2 AWD AT uses a 2.2-liter inline-4 mill. It's currently the most powerful engine option for the PH-spec CX-5 as it can produce up to 187 horsepower and 450 Nm of torque. It also uses an all-wheel-drive drivetrain, and a six-speed automatic gearbox.
All variants of the CX-5 utilizes a MacPherson strut-type front suspension, a Multi-link rear suspension for the rear. Disc brakes are also standard for the Mazda-made crossover.
For the 2021 model year, we're confident that these engine options and mechanical specs will remain unchanged. On top of that, we might not see a new set of engines for the CX-5 until 2023.
The possibility is slim, though the US-spec Skyactive-G 2.5-liter inline-4 with Dynamic Pressure Turbo might become available in the market between now and 2023. Regarding this engine, it is currently used on the US-spec top-trim variants and it can make an impressive 250 horsepower, although its torque is lower than the diesel-powered engine on the PH-spec CX-5 Signature as it is a gasoline powered mill.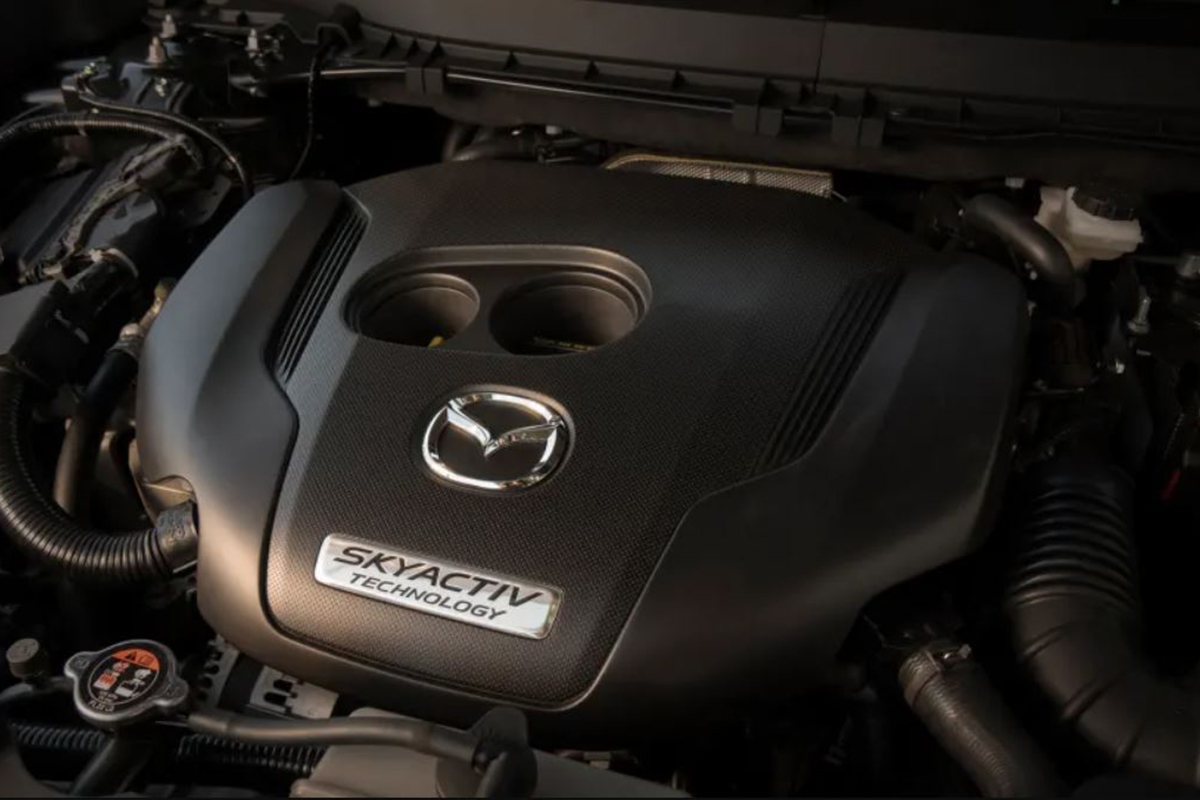 The turbocharged Skyactiv engine for the US-spec CX-5
>>> Related: 
2021 Mazda CX-5: Safety
For safety, the top-spec CX-5 Signature for the Philippine market is already on-par with most of the CX-5 offerings in other countries. As such, we might not see any changes or updates given to it anytime soon.
It already comes with Mazda's I-Activesense which includes lane departure warning, lane-keep assist, driver attention alert, and the i-STOP idling stop system. The CX-5's variants other than the entry-level CX-5 pro do come with blind-spot detection.
Other than that, the CX-5 already comes standard with six airbags, stability and traction control, anti-lock braking with electronic brake-force distribution, ISOFIX, a reverse camera, among others.
2021 Mazda CX-5: Final Thoughts
As we've established, the CX-5 is well equipped to the point that it might just prove to be a match with other newer crossover offerings until 2023. As we've said though, there are things that Mazda PH can do to make it more attractive namely, providing the car's touchscreen with Apple CarPlay and Android Auto. Moreover, introducing the Black Tone edition CX-5 variants can help Mazda have a larger slice of the crossover market.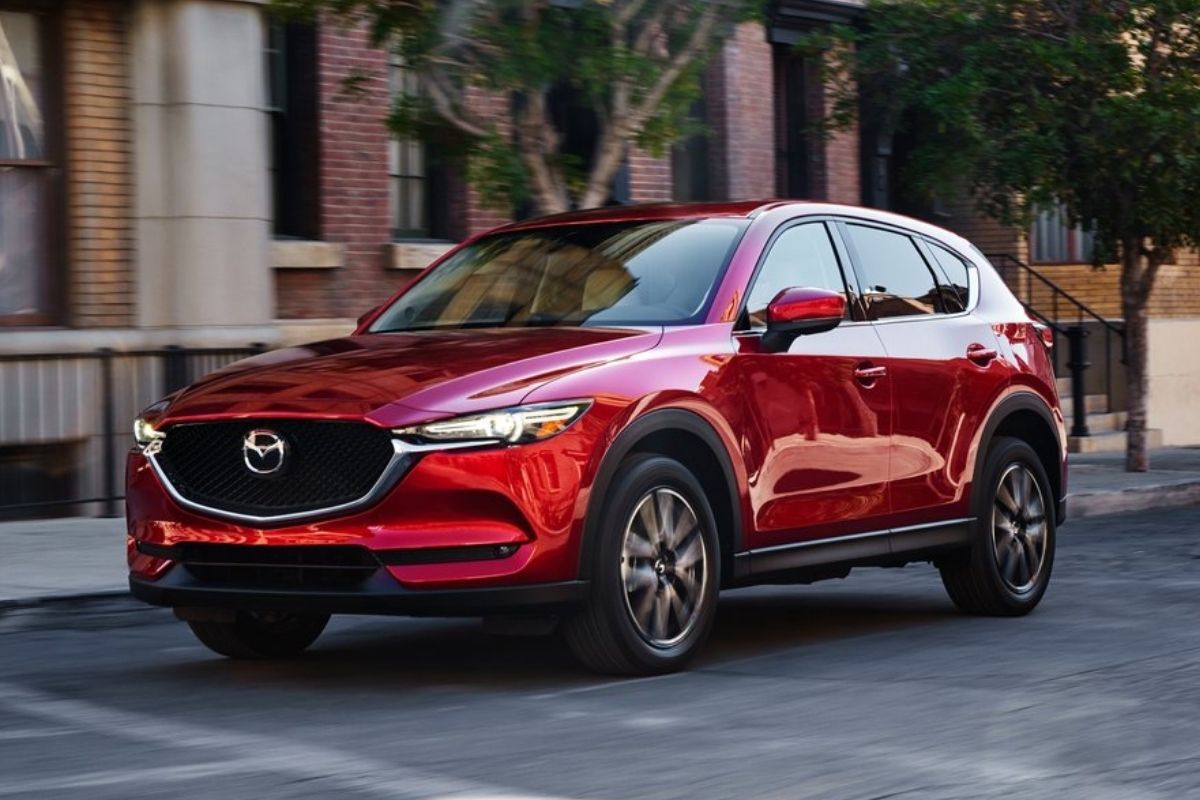 The Mazda CX-5 is just the right size for city driving
>>> Related: Meet the Mazda SUV Philippines: Popular models, price & brief review
2021 Mazda CX-5: Expected Price
Currently, the CX-5's price tag ranges from Php 1,730,000 to Php 2,350,000. If Mazda PH decides to give it one of the possible improvements mentioned, then we can expect a price increase. Note though that inflation and taxes are a thing too, so like most cars, the CX-5 might see a price bump regardless of it getting updates or not.
For more car news, car reviews, and car maintenance tips, keep reading here on Philkotse.com.
Know more about Mazda CX-5

The Mazda CX-5 is a premium 5-seater crossover that aims to redefine the concept of luxury and refinement. It boasts of its aesthetic that is derived from the Japanese brand's Kodo design language of flowing lines, minimalism, and finesse. This design philosophy is consistently applied in both the CX-5's façade and cabin. Currently, it is marketed in four variants with two drivetrains. These are the Mazda CX-5 Sport AWD, Signature AWD Diesel, Pro FWD, Sport FWD. All SKYACTIV engines are powered by gasoline fuel and are equipped with G-Vectoring Control Plus.

Cesar G.B. Miguel
Author