About 500,000 Nissan LEAF units produced, the Philippines is still waiting in vain
If Thailand has it, why can't we?
It didn't take long before the Nissan LEAF reached its 500,000 unit production after its 450,000 unit production in 2019. The Nissan LEAF is considered as one of the best-selling electric vehicles in the automotive industry, rivaling against top electric vehicle manufacturing companies such as Tesla and BAIC.
Nissan's 500,000 unit production was achieved at the Japanese automaker's plant in Sunderland, England. The plant has produced more than 175,000 LEAF cars since it began producing the model in 2013.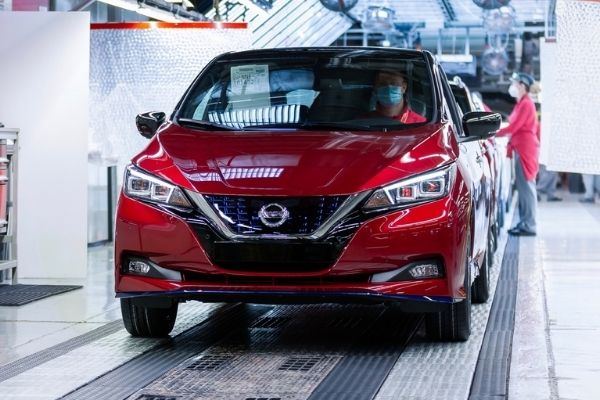 The 500,000th Nissan LEAF in Europe
There are plenty of factors to consider why the Nissan LEAF continues to be a global success. One of which is its advanced features that solidify the LEAF's electric vehicle characteristic. These include the award-winning ProPILOT system that allows the car to stop, restart, and stay centered in the lane and the innovative e-Pedal technology that allows the driver for one-pedal driving.
Another factor is the 2.4 billion kilograms of CO2 emissions that Nissan LEAF has prevented. Since the Nissan LEAF's production in 2010, the electric vehicle has more than 14.8 billion clean-air kilometers driven.
>>> Related: [Auto updates] Nissan Leaf EV 2020 Release Imminent in the Philippines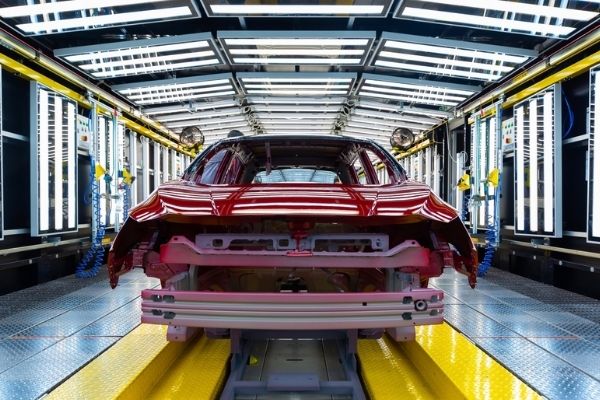 How many Nissan LEAF do you think will be produced in 2021?
"Consumers have seen what cleaner air and reduced noise pollution feel like during lockdowns. Now more than ever, they're looking to take positive steps towards a more sustainable future and the Nissan LEAF contributes to this efforts," said Helen Perry, head of electric passenger cars and infrastructure at Nissan Europe.
Needless to say, the Nissan LEAF is a promising vehicle that may soon go down as one of the best-selling full EVs in the world. However, one question still remains, when will this be introduced in the country? It has been more than a year since Nissan Philippines announced that it will bring the LEAF.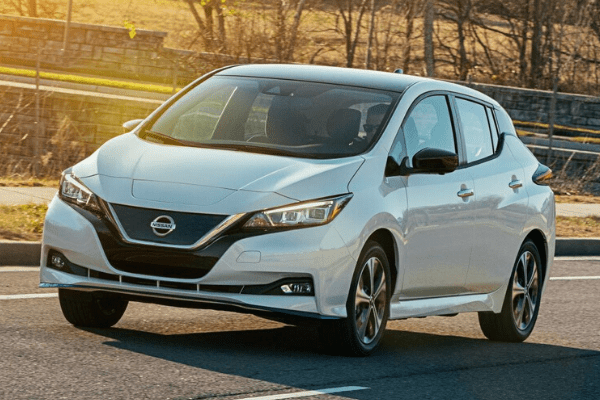 We hope to see this one day running on our streets
>>> Related: Complete guide to Nissan Philippines
In case you're wondering, the country is now preparing for the introduction of more EVs such as the Nissan LEAF. The House Bill 4075 or the Electric Vehicles and Charging Station Acts pushes to create a national energy policy and regulatory framework, which includes charging stations for EVs.
However, we still have yet to get an update about this. As such, this could be one of the reasons why Nissan Philippines is hesitant to bring in the LEAF.
As of this writing, Nissan Philippines hasn't released any recent statement regarding the matter so we have to wait longer. The biennial Philippine International Motor Show (PIMS) could be a great platform to finally introduce the Nissan LEAF in the country. But again, we have to wait for further announcements as the event can be postponed due to the ongoing battle against the COVID-19.
Here at Philkotse.com, we value your interest in the automotive industry. Visit our website to find out more.
Author

Rex found his passion for cars at a young age. He loves anything with an engine – which includes cars and planes. Right now, he is pleased to impart that passion for cars to a professional level under Philkotse.