Nissan Philippines is trying to quench the hype for the popular Nissan Leaf EV with a 2020 release announcement.
Nissan aims to release the much anticipated Nissan Leaf EV 2020 in the Philippines, sometime in 2020. In a round table discussion at the Philippine Electric Vehicle Summit at the SMX Convention Center in Pasay last week, Nissan Regional Senior Vice-President and Head of Asia and Oceania Yutaka Sanada said that plans are further on its way to release the car on to our shores.
When pressed for specific timelines, Nissan was unable to provide a more concrete reply. They did say however that the Philippines was ready for Electric Vehicle use as interest is spiking up for them.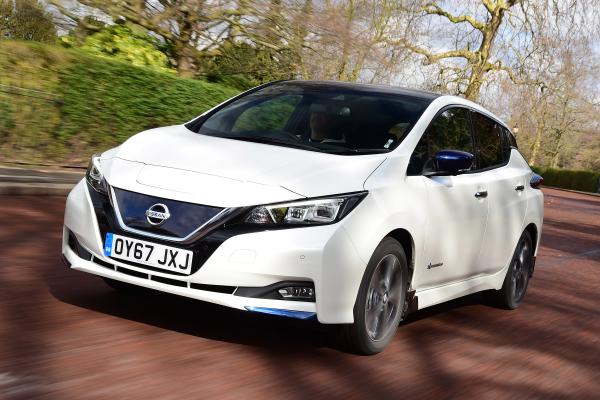 Nissan aims to release the much anticipated 2020 Nissan Leaf EV in the Philippines, sometime in 2020
The Nissan Leaf is already being sold to neighboring markets and it is just a matter of time for Nissan in the Philippines follows suit with an EV model of its own. Already, rival, Hyundai has released the Hyundai Kona EV and the Ionic EV that offers full electric propulsion and plug-in charging.
Mitsubishi has also featured and announced that they have their own EV, set for release, the EV version of their popular Outlander model. Although they too were unable to provide any specific timelines for release.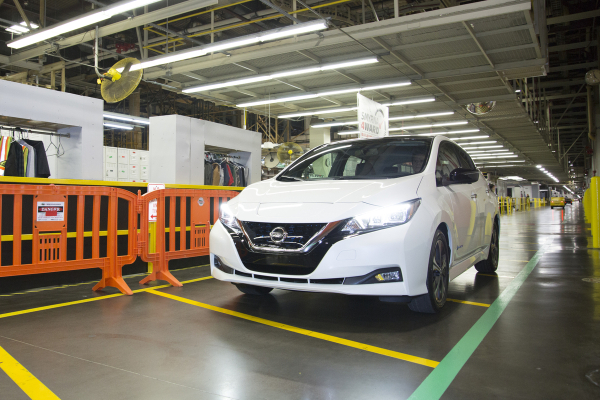 The Nissan Leaf is already being sold in neighboring markets
Already a very popular model overseas the Nissan Leaf is leading the charge towards full electric implementation combining funky and fashionable styling with it is a hatchback, good interior space, performance and most notably, the distance between charging Range Anxiety is a very real thing.
You won't be too concerned with losing gas in a traditional internal combustion engine but EV cars require a charge to keep moving. If you were unlucky enough to not find a fast-charging station, get ready to settle in for the night wherever you are.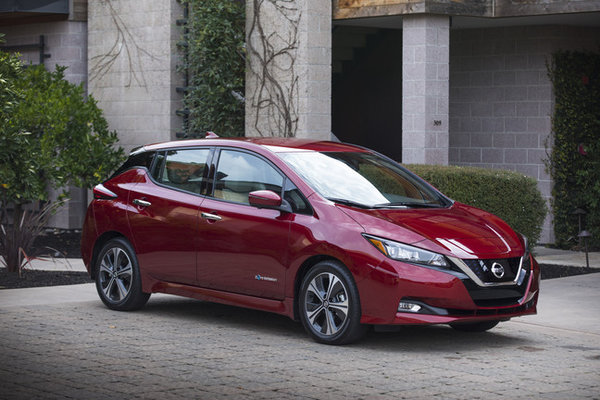 The Nissan leaf features a fashionable hatchback design
>>> Also check: Nissan Leaf EV to arrive on Philippine shores by 2020
Powering the Nissan Leaf is a Fully Electric Synchronous Motor making the equivalent of 148hp and 320Nm of torque. Already you can understand why this is an exciting proposition as the power of the Nissan Leaf already surpasses many compact cars available in the Philippines.
Nissan has rated the range or distance in a single charge to be around 270 km. This distance is more than enough for any Filipino city dweller to last an entire week, therefore range anxiety should not be an issue.
Electric motors work differently from internal combustion engines, wherein power delivery comes almost instantaneously. As soon as you floor the pedal you don't have to rely on engine speed or RPM to move forward, you just go.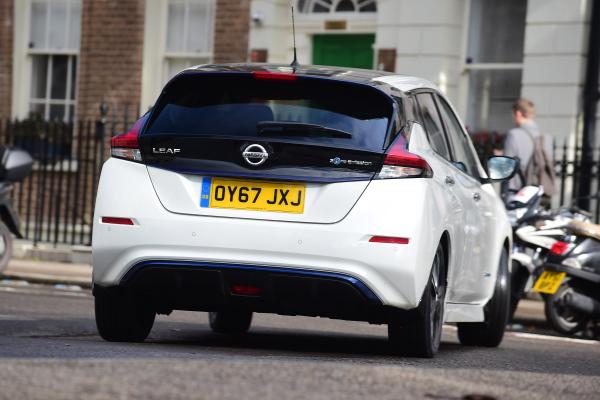 This 270km range is more than enough for any Filipino city dweller to last an entire week
Since its unveiling, the Nissan Leaf has sold more than 400,000 units making the Leaf the most popular road-going EV in the world, the US market is where it is most popular followed by home market, Japan and then Europe. It is cars like the Nissan Leaf that slowly change people's perception of Electric Vehicles.
Prior to the Leaf, we see the cars as weird novelty items, something out of science fiction, but because of how ordinary the Leaf can be, it can wean us away from our dependence with internal combustion engines. Sometimes all we ever want is for a car to look like a car and work like it too.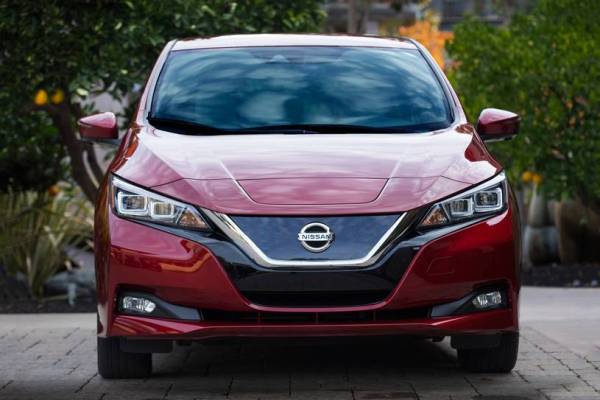 It is cars like the Nissan Leaf that slowly change people's perception of Electric Vehicles
Can't wait for the Nissan Leaf to hit our shores? Will you be ever getting one once it arrives? Stay glued to Philkotse.com for more updates, news, and insights on the most anticipated and upcoming cars!
Know more about Nissan LEAF

The Nissan LEAF is an upcoming battery electric-powered five-door hatchback fitted with a wide array of advanced features for modern-day driving. Currently, it is one of the best-selling electric vehicles on the market due to its impressive 240km road performance on a single charge. It features a good looking and sporty exterior detailed with the latest innovations. Inside, it is equipped with a wide array of comfort, convenience, and safety riding amenities everyone will adore. Worldwide, the Nissan LEAF is offered in the following exciting variants: the Nissan LEAF S, the Nissan LEAF SV, the Nissan LEAF, the Nissan LEAF S PLUS, and the Nissan LEAF SV PLUS, and the Nissan LEAF SL PLUS. It is available in Brilliant Silver Metallic, Gun Metallic, Deep Blue Pearl, Pearl White Tricoat, Glacier White, Super White, Scarlet Ember Tricoat, and Two-tone White/Black.

Roy Robles
Author
Sleek, Sexy, Athletic and Fast. These are words that were never used to describe our resident claustrophobe Roy Robles. After spending 10 years counting other people's cash in banks, he is just happy to be at Philkotse.com. Catch his articles everyday and make sure to honk if you see him.