The 7th Philippine Electrical Vehicle Summit is coming this July 2019. Stay tuned and grab your chance to test drive the latest EVs in town.
1. Electric vehicles: The road so far!
We've heard the bell toll for decades now, ever since the Arab Oil Embargo in the 70s, companies have recognized that the era of the internal combustion engine and it's a penchant for using fossil fuels as a means for propulsion is all but temporary.
The moment the planet runs out of precious oil, its cars that will fall first and the hardest. Developed countries have already committed heavily to the push for phasing out internal combustion engines completely within the next few decades. Where does the Philippines stand in this world-wide paradigm shift?
The push toward electric vehicles is growing ever so stronger
Our Market still lags behind these initiatives set up by our foreign counterparts mainly due to the lack of solid legislation and realistic infrastructure to support the importation, production and consumer use of Electric vehicles (EV). Thankfully not there are a few of us that wholeheartedly believe in this venture.
2. Philippine Electric Vehicle Summit: Driving Sustainable Growth
This July 17 to 18, 2019, the 7th annual Philippine Electric Vehicle Summit will be hosted by the Electric Vehicle Association of the Philippines (EVAP) with them: Modernizing the Transport Landscape: Driving Sustainable Growth."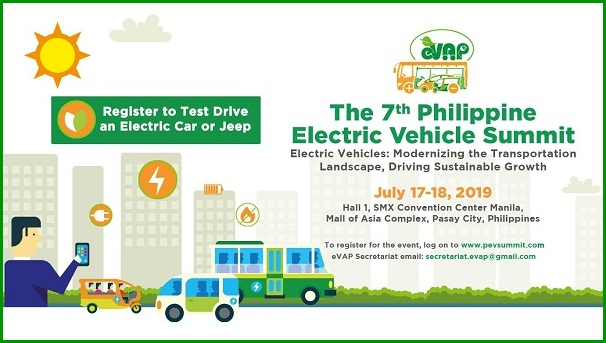 The 7th Philippine Electric Vehicle Summit - Save the date
It will be held at the SMX Convention Center in Pasay City. The biggest names in the Philippine Electric Vehicle industry will be there as well as known front-runners of the technology; Mitsubishi, Nissan, and Hyundai. Local companies such as Motolite are also set to make waves at the said event.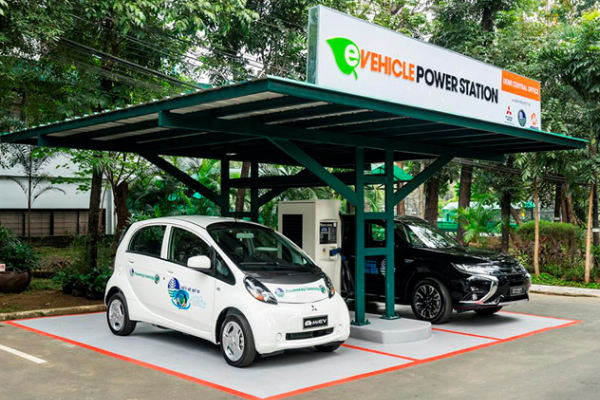 The Philippine automotive market is still far from other countries with EV
>>> Read more: Filipino EV owners might enjoy some exemptions and incentives in the future.
The annual event will feature prominent figures in the field of Electric Vehicle Research and sustainable energy, with representatives from the government hopefully to give us an update on the programs and the steps being taken and the country's current stand on the matter.
Various members of academia and the private industry will be having speaking sessions as well to shed light on the current situation of the industry and to discuss the roadblocks in achieving the goal of modernizing public transportation.
EVAP President Edmund Araga released a statement saying: "All in all, we expect about 15 vehicles to be exhibited and over a thousand visitors to visit the EV Summit daily,"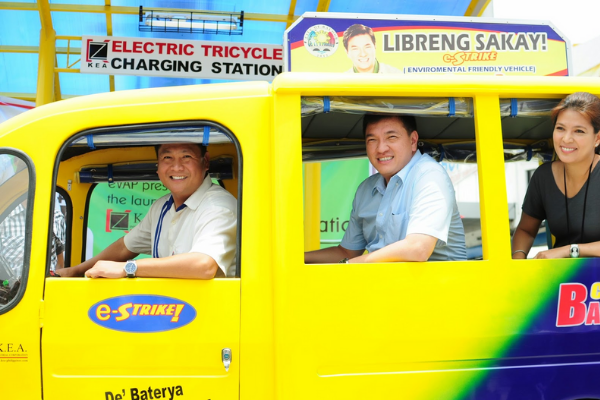 EVAP President Edmund Araga (left) expects about 15 vehicles to be exhibited
Araga also sweetens the pot and adds an incentive for all guests. Prizes are up for grabs during the event. A raffle will take place for participants wherein an E-bike is up for grabs.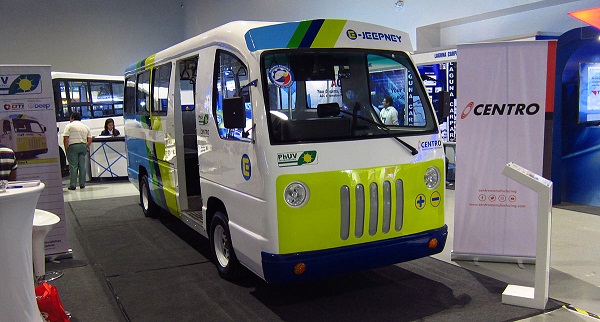 Jeepneys participating in the PUVMP will benefit most from EV tech advancement
He further extends his invitation towards companies to make a difference and act as pioneers in the burgeoning industry: "We invite EV enthusiasts and the general public to come and see what the Philippine Electric Vehicle Summit 2019 has to offer: the future of automotive technology.
>>> Are your ready to welcome the top 11 upcoming cars 2020 in the Philippines.
3. Cars at the event: Innovators of the future
Here is a list of a few of the vehicles to be showcased at the 7th Philippine Electrical Vehicle Summit. Hopefully, legislators would be able to find ways to bring these cars into our country by implementing tax breaks, the same way as other countries do. 
Mitsubishi i-Miev

The little Kei car creates no emission at all
The Mitsubishi i-Miev is a 5 door mini-hatchback. It's fully electric and claims a 160km cruising range. This was first introduced and released in Japan since 2009 and we are yet to see the mass release of the vehicle on our shores.
It makes power equivalent to 63hp and 180 Nm of torque. Since it utilizes only electrical power, the little Kei car creates no emissions whatsoever. Is this your next new car?
Mitsubishi Outlander PHEV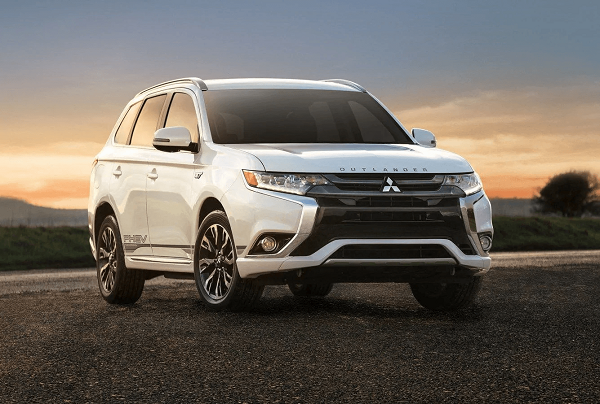 Hybrid mode nets you 55 km/l!
For those who prefer a more traditional SUV for their eco-conscious cars, Mitsubishi also offers the Outlander PHEV or Plug-in Hybrid Electric Vehicle. It is powered by two 60 KWh electric motors and a 2-liter MIVEC engine.
In full electric mode, you can hit a range of up to 60 km and in Hybrid mode, it reaches a fuel economy of 55 km/l. It has a top speed of 120 km/l.
Charging the Outlander PHEV is easy, on a normal socket it takes 5 hours from zero to fully charged and if you use a proprietary fast charging station it can go from zero to 80% in just 25 minutes!
Hyundai EV cars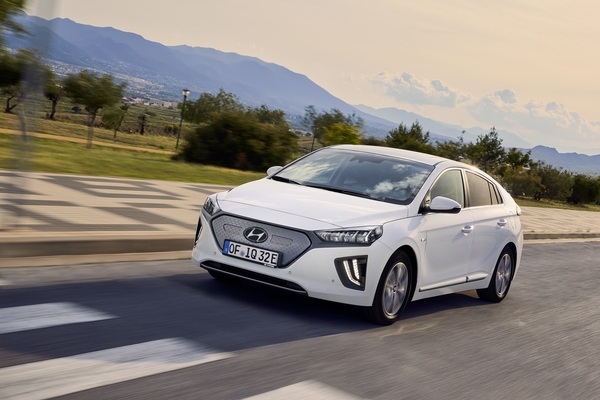 Hyundai makes EV cars as uncomplicated as possible
Hyundai is currently at the forefront of the research and development of electric vehicles. Case in point, you have the Hyundai Ioniq! Their aim is to make our driving all-electric vehicles as seamless as possible by making EV cars as uncomplicated as possible.
The Ioniq is powered by a 28 KWh motor that produces the equivalent of 118hp. The best part is that it nets a potential range of 280km! Are you beginning to think of saying goodbye to your subcompact now?
If you want more power in your EV cars you have the highly anticipated Hyundai Kona Electric. Powered by a robust 64 KWh battery power figures are equivalent to 200hp and a neck-breaking 395 Nm of torque providing you power and acceleration on-demand!
It doesn't hurt that it has the looks that won't alienate your more traditional car-buyers, myself included with its rugged looks and 17- inch alloy wheels.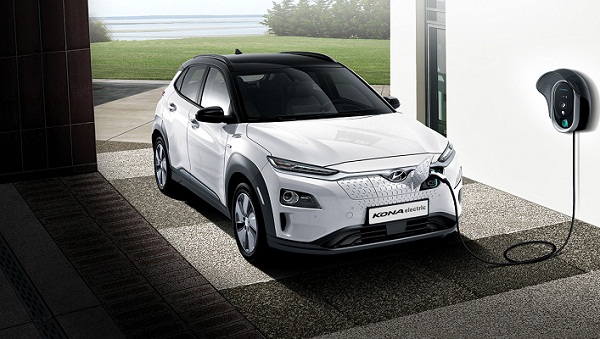 If this is what the future of EV looks like, Sign me up!
>>> Worth to note: Electric cars available in the Philippines: Overview, Top 5 hot models & More
If you think Electric vehicles are boring econo-boxes that threaten your manhood and way of life, think again. Whether we like it or not, EV cars are going to be the future of motoring. Electric Vehicles have come a long way from being weird boxy spaceship looking monstrosities.
With the advent of technological advancements to both motor engineering and aesthetic design, I wouldn't be surprised if my next vehicle purchase would be an EV.
We hope to see you at next month's event and together we can usher in a new era of motoring! You can expect Philkotse.com to be there and be at the forefront of this innovation. Make sure to follow our website to read up on news, insight and simplify your car buying experience!

Roy Robles
Author