In the near future, it is quite possible that the Philippines will adopt some laws that will give advantages to those who drive and own electric and hybrid vehicles.
In terms of popularizing the use of more environmentally friendly EVs and hybrids, the Philippine government, in general, is starting to see the light over the years.
Way back in 2006, there was the Executive Order 488 which was made to change the rates of import taxes with regards to accessories and more importantly parts and components for assembling electric and hybrid vehicles to a zero rate. This executive order also extended to parts and components for compressed natural gas and flexible-fuel enabling parts.
Also last year, a bill was filed by Senator Sherwin Gatchalian for the Department of Energy or DOE to create a "roadmap" for electric vehicles which takes into account provides allocated charging stations in gasoline stations and accessible parking spaces for electric vehicles.
According to the latest car news, Senator Gatchalian has urged the Land Transportation Office(LTO), the Land Transportation Franchising and Regulatory Board (LTFRB) and the Department of Transportation (DOTR) to work together with the Department of Energy to make real progress with that proposed road map.
Senator Gatchalian has urged concerned government departments to create a road map for e-vehicle adoption in the country
In a statement during a committee hearing with regards to the Senate Bill No. 2137 or the Electric Vehicles and Charging Stations Act, Gatchalian said that he and by extension the Filipino people want to see that progress in the form of research and development.
He also said that opposition to this will be existent but it is their responsibility to make apparent why we need to promote electric vehicles. He further went on to say that research is clearly needed as they cannot just promote without a clear cut basis.
The senator also told the DOE that the advantages that people would get from using electric vehicles should be quantifiable and scientifically proven otherwise it would, of course, be difficult for some people to see that using these vehicles would actually be beneficial.
>>> Read more: Should you buy an Electric Vehicle (EV): Why or Why not?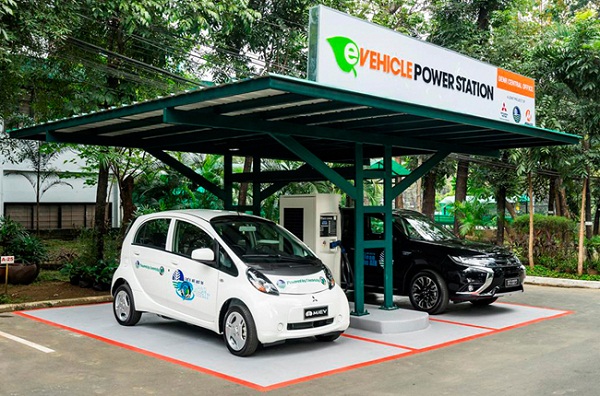 More EV charging stations are built to promote EV usage in the Philippines
In order to help along with the promotion of using Electric vehicles and the construction of charging stations. There are some incentives to be set in place or are already set in place like the aforementioned tax exemptions on imports.
Other incentives sought to be included in the future for EVs is their prioritization in their LTO registration process which we all know to be quite the wait in the current times even for regular combustion vehicles.
Also, there's the proposition to exclude electric vehicles from number coding in the Philippines. A system which to some people today have become more of an annoyance rather than a way to help relieve the traffic congestion we see day to day in Metro Manila.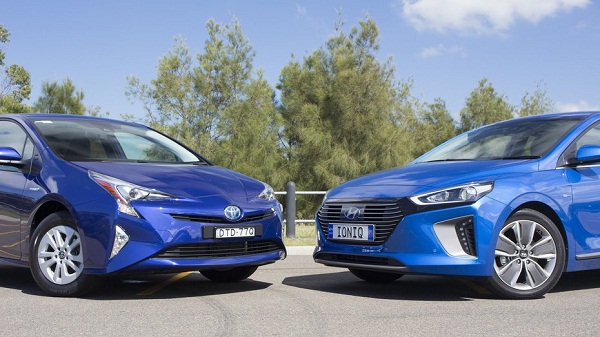 Hybrids such as the Prius and the Ioniq are becoming more popular and more reliable
Further laws will also be provided to support the usage of EVs. These will include exemption from value-added tax or vat specifically with the raw materials and equipment needed for the manufacture, maintenance and general use of these electric vehicles.
Another is prioritization when it comes to applying for a public utility vehicle franchise. And even the issuance of vehicle license plates.
All in all, in our opinion, this is a good move and will benefit everyone especially that it was already stated by the Department of Natural Resources of DENR that most of the pollution that we see today are from vehicle emissions, most of which comes from Metro Manila.
>>> Interested in buying an EV, refer to our list of Electric cars available in the Philippines to look for the best deal. 


Cesar G.B. Miguel
Author