In this article...
Overview

The top four electric cars you can buy in the Philippines w/ prices
The top 4 electric cars in the Philippines: Overview
As far as everyone knows, climate change has been affecting our lives for the worse. While some of you might say that it isn't, it is a fact that you will be eventually. Case on point is harsher summers, more brutal monsoon seasons, among others. 
To this end, car manufacturers are developing vehicles with a lesser carbon footprint. Models that are environmentally friendlier, with fewer emissions so to speak. Some of course, have turned to electrified models, or specifically hybrids. Locally, there are the likes of the Toyota Corolla Altis Hybrid, Mitsubishi Outlander PHEV, the many hybrid models of Lexus, the Hyundai Ioniq Hybrid, etc.
Some carmakers are even pledging to outright stop producing combustion-only powered cars in the future. Honda for example will only be selling EVs by 2040. Volvo is likewise gearing up to exclusively make EVs by 2030. To this end, it seems that electrifications will be our future.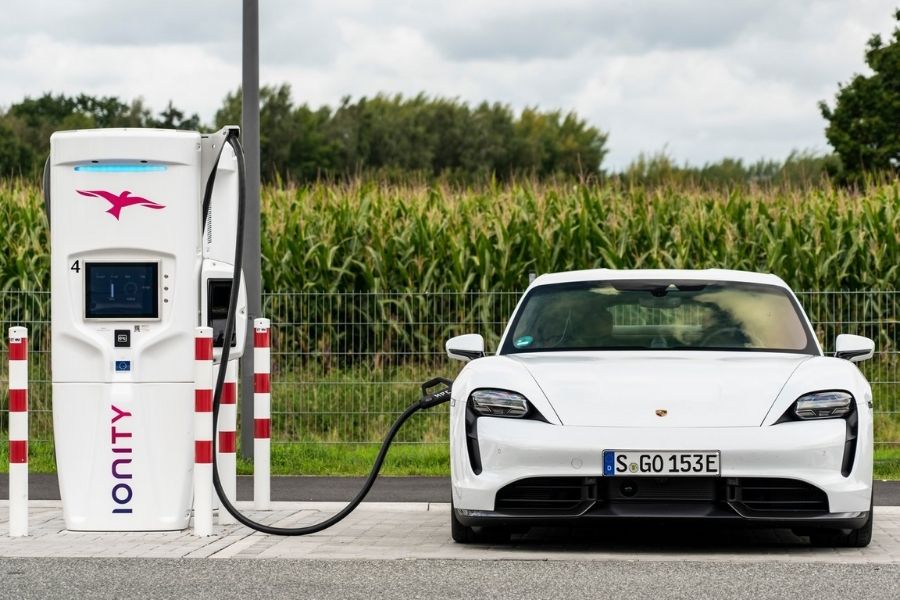 Environmentally friendlier, zero-emissions, and instant torque. What's not to like?  
But what about the Philippine market? Well, did you know that several car brands are already selling several fully electric cars in the local market in an official capacity?  
Now unlike the aforementioned hybrids, fully electric cars are propelled solely by one (or two) electric motors that are supplied with electricity by batteries. They don't make use of an internal combustion engine like a hybrid does, which means that it produces zero emissions. 
This then begs the question: what are the electric car models that are available in the Philippine market today? Also, how much is a fully electric car's price in the Philippines? To answer those, here's a list of four models that were released and launched officially for the local market. 
 
The top four electric cars you can buy in the Philippines w/ prices
1. Porsche Taycan 
For those who want something that can beat the stuffing out of most sports cars being sold right now, while being environmentally friendly, there's the Porsche Taycan.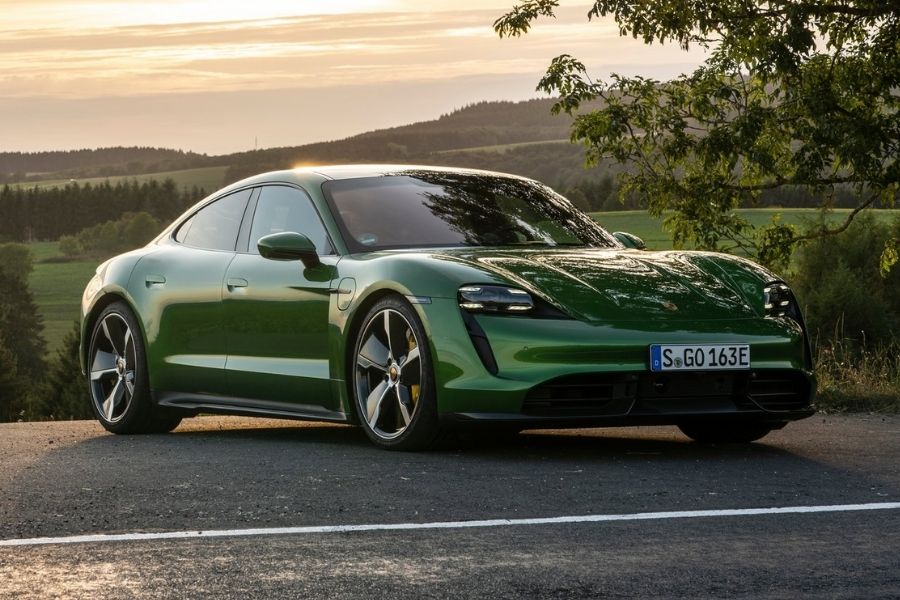 The Porsche Taycan Turbo S
Released in the Philippines in 2020, the Taycan is a fully electric monster of a sports car that's propelled by two Permanent Magnet Synchronous Motors. That's one motor for each of the car's axles. Combined, these can deliver a combined output of 616 horsepower and an amazing 1,050 Nm of torque. With that kind of grunt, the Taycan can reach 100 km/h from a standstill in just 2.8 seconds. 
On top of that power, this Porsche model also has a maximum range of 400 kilometers. Charging is handled by a 175 kW DC charger, which can "fill it up" from 10 percent to 80 percent charge in just 30 minutes. 
And being a Porsche, this fully electric sports car also comes with a lot of niceties. Being a sportscar however, this model only has enough room for four passengers. 
The price of the locally available Porsche Taycan Turbo S is available upon request from the German marque's local distributor, PGA Cars. 
2. Nissan LEAF 
Another EV model available in the Philippines is the Nissan LEAF. As of this writing, this car is the latest addition to Nissan Philippines' lineup, and it assumes a front-motor, front-wheel-drive, five-door hatchback configuration.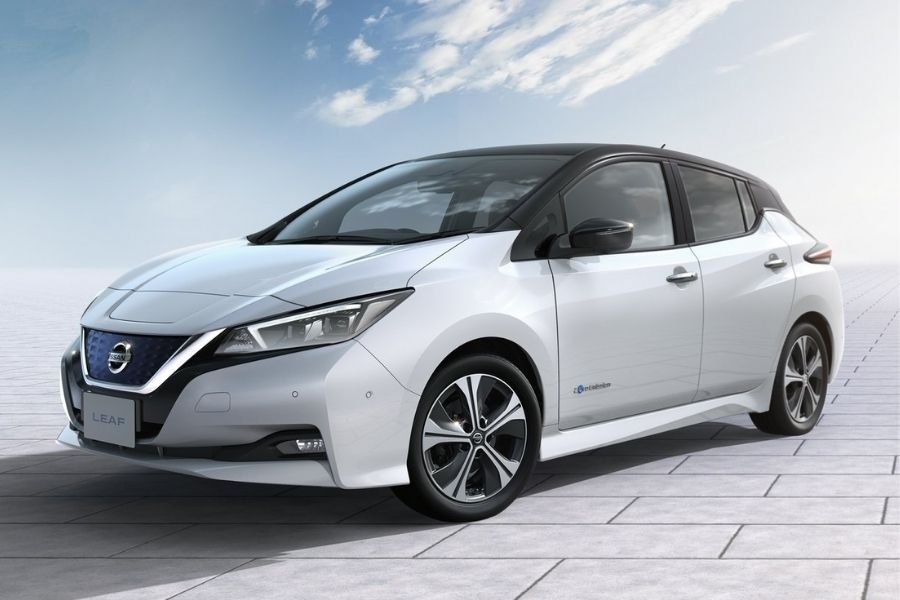 The all-new Nissan LEAF EV 
Under the LEAF's hood is an electronic motor capable of producing up to 150 horsepower and 320 Nm of torque. Like most modern EVs, it uses a single-speed gear reduction system, so no gear shifting. Supplying power to its motor is a 40-kWh lithium-ion battery pack. The said pack can be charged via a wall outlet in 15 to 18 hours, and it can provide a maximum range of 311 kilometers. 
Other than that, the Nissan LEAF features a lot of driver-assist safety technologies, and a well-arranged interior. It can seat up to five occupants including the driver, and it also has six airbags. As of the moment, the Nissan LEAF has a price tag of Php 2,798,000. 
3. BYD E6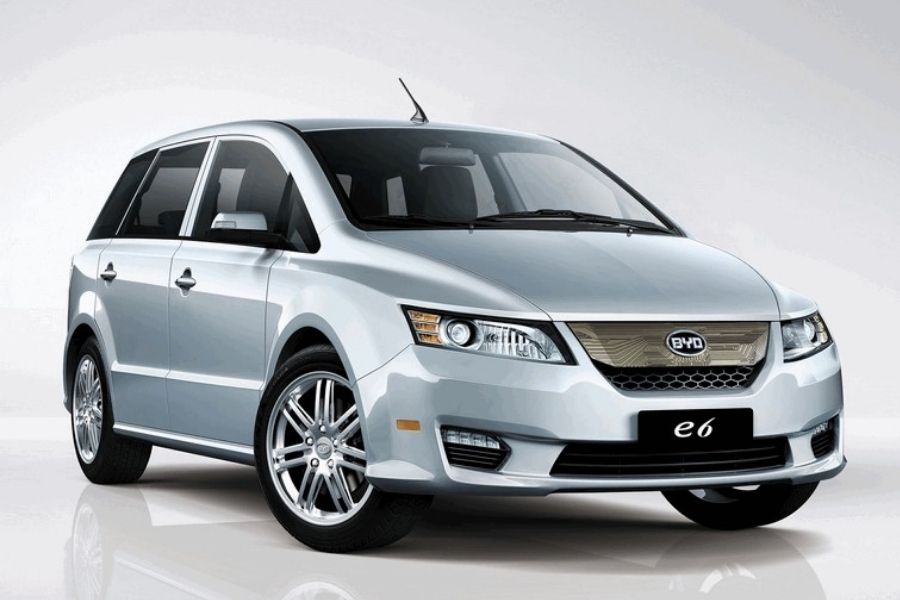 The BYD E6 MPV
Next up on this list is the BYD E6, a fully electric MPV capable of seating up to five occupants. Supplying energy to its electric motor is BYD's very own Lithium-Ion Iron Phosphate battery, which on a single charge, provides the car with 300 kilometers of range. At most, the E6's motor can make up to 120 horsepower and 332 Nm of torque. For the Philippine market, the E6 can be had for Php 4,200,000.
4. Changan Eado EV 460 
The Changan EADO EV460 is available as an indent order.  Like most EVs on this list, this model uses a Lithium-Ion battery pack, which provides an impressive 550 kilometers on a single charge. Its motor meanwhile, can make up to 134 horsepower and 245 Nm of torque. Power is sent to the front, via a single-speed reduction gear.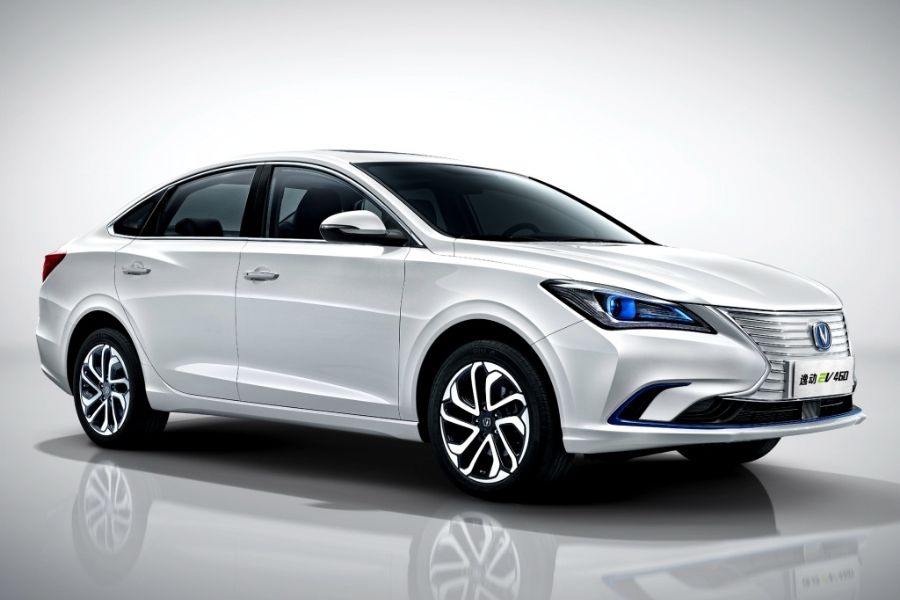 The Changan Eado EV 460 
With regards to what it looks like, it assumes the form of a four-door, five-seater compact car. It comes standard with six airbags, stability control, leather seats, among other nifty features. 
The price of the EADO EV 460 is available upon request from any of the Changan dealerships nationwide. 
There you have it folks. The top four electric car models you can buy in the Philippines including their prices. For more car buying and selling guides, and car maintenance guides, keep reading here on Philkotse.com.
 


Cesar G.B. Miguel
Author