If you want more electrifying rides, this is the place to look. 
Given that demand for increasingly more powerful yet efficient vehicles is on the rise, alternative means of propulsion are becoming more attractive options. Within the passenger car realm, this means either hybrid, plug-in hybrid, or purely electric vehicles. They might be a bit pricey compared to models equipped with internal combustion engines, but they reward owners with better performance and extended range, not to mention reduced fuel consumption and a dramatically reduced carbon footprint.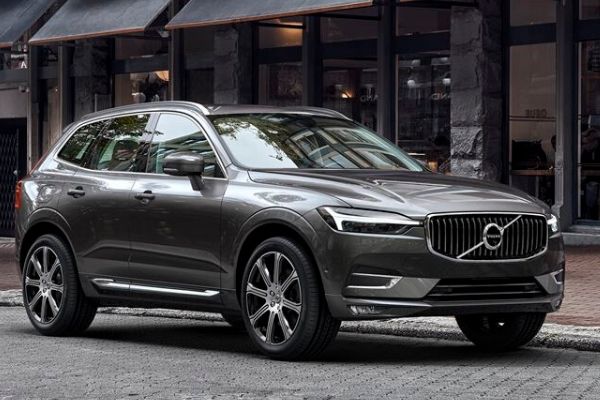 Hybrid and electric cars have come a long way from being oddly-shaped contraptions
There's a considerable investment to be made for these types of cars, from an infrastructure that supports their charging requirements to a stable supply chain that ensures the availability of critical components such as batteries and electric motors. Admittedly, the Philippines still has a long way to go as far as the former is concerned, but this hasn't stopped a number of carmakers from marketing their hybrid and electric vehicles here. If you're interested, here's a list of brands and their respective offerings.
Geely 
The Azkarra is Geely's follow-up to the hugely successful Coolray subcompact crossover. It's bigger and comes in two variants, with the upper-spec Luxury trim (Php 1,598,000) offering the 48V mild hybrid system which Geely calls Electric Motor Synergy or EMS.
The Azkarra comes on the heels of the Geely Coolray's success
This system is paired with the Azkarra's 1.5L turbocharged 3-cylinder engine, delivering 190 hp and 300 Nm of torque to all four wheels through a 7-speed wet dual-clutch transmission. There's also a kinetic energy recovery system that charges the onboard battery with electricity harnessed from the heat of the brakes. An engine start-stop feature provides up to 225 Nm of torque in as low as 1,000 rpm.
For everything else, the Azkarra is loaded with tech features such as digital gauges, a 12.3-inch touchscreen, dual-zone automatic climate control, wireless charging, CN95 cabin filter, and a 360-degree camera array.
Hyundai
Korean automaker Hyundai offers electric and hybrid vehicle technology on its Ioniq and Kona model range. The Ioniq Hybrid (Php 1.55 million) utilizes a 1.6L CVVT engine generating 103 hp and 147 Nm of torque, working in tandem with a permanent magnet synchronous motor that provides an additional 43 hp and 170 Nm of torque. A 6-speed dual-clutch transmission shifts power to the front wheels. 
The Hyundai Ioniq electric boasts a low drag coefficient
The Ioniq electric (Php 2.05 million) runs purely on electricity, with more powerful electric motor shunting 118 hp and 295 Nm of torque to the front wheels. The Ioniq electric's 0.24 Cd drag coefficient enhances the efficiency of the zero-emission powertrain, encased by a shell made of lightweight aluminum and high-strength steel.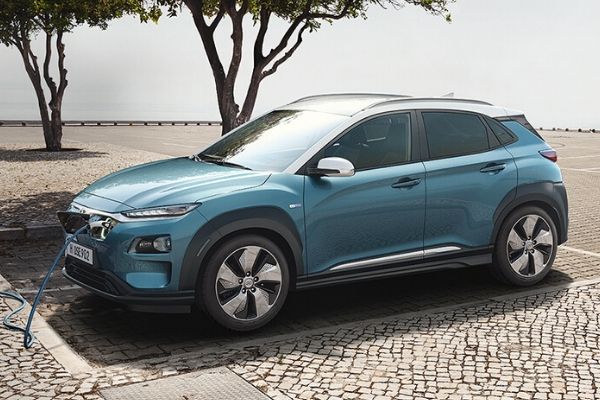 The 'ultimate' trim of the Hyundai Kona EV complies with standards for Level 2 autonomous driving
Meanwhile, the Hyundai Kona electric (Php 2.39 million) crossover is a sleeker version of its combustion engine counterpart, making use of a permanent magnet synchronous motor delivering 201 hp and 395 Nm of torque. The combo is good for a 0-100 km/h acceleration of 7.6 seconds and a top speed of 167 km/h, with a range of up to 482 kilometers.
Lexus 
Lexus is known for its premium and sporty models running on high octane. With its hybrid range, the luxury brand is sending across the message that efficiency can also be elegant. The NX 300h (Php 3,678,000) compact luxury crossover for one, combines a 2.5L DOHC gasoline engine with front and rear electric motors for a total of 194 hp. A continuously variable transmission (CVT) channels power to all four wheels. The on-sale Lexus RX 450h (Php 5,178,000) midsize luxury crossover delivers 304 hp, courtesy of its 3.5L V6 engine supported by two electric motors.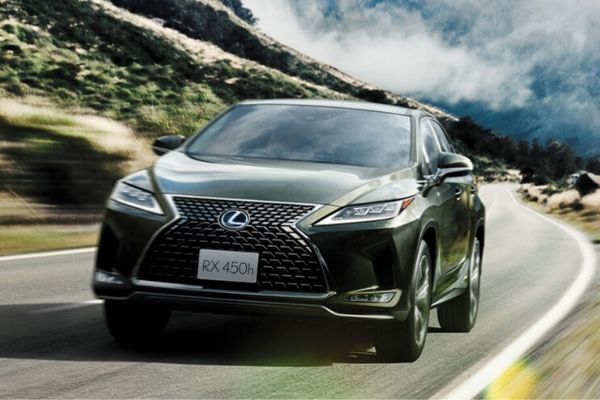 The Lexus RX 450h comes with Adaptive Variable Suspension (AVS)
The Lexus GS 450h for sale (Php 4,988,000) is a luxury sports sedan that brings on the party with a total of 341 hp and a maximum speed of 250 kph, thanks to an electric motor accompanying the standard 3.5L V6. Flagship luxury sedan Lexus LS 500h (Php 9,458,000) ups the ante with 354 hp, while EV Drive mode uses the power of two electric motors for noiseless and emission-free journeys.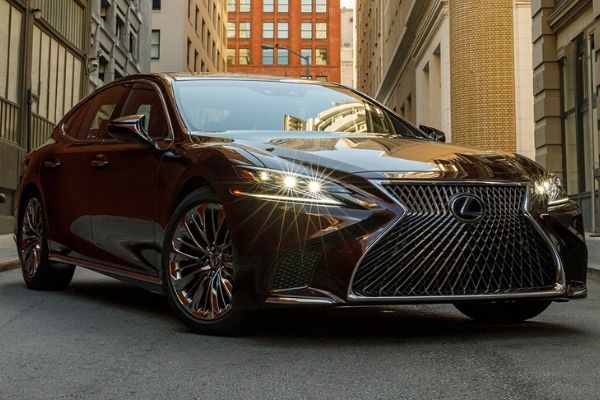 The Lexus LS 500h uses the Multi Stage Hybrid System first seen on the LC 500h
The Lexus CT 200h for sale (Php 2,458,000) compact hatchback harbors a hybrid drive system under the hood, comprising a 1.8L gasoline engine with variable valve timing and an AC electric motor for a total output of 134 hp. Power is sent to the front wheels through a Hybrid Drive Electronic CVT. Its more athletic sibling, the Lexus CT 200h F Sport (Php 3,178,000), achieves identical figures using the same powertrain.  
Toyota
As the country's sales leader, Toyota offers three hybrid models in its range. The Toyota Prius (Php 2,339,000) popularized hybrid technology around the world, and its current iteration offers a 1.8L 4-cylinder DOHC engine with variable valve timing and Hybrid Synergy Drive putting out 72 hp and 142 Nm of torque, backed up by an electric motor bringing an additional 163 Nm of twist.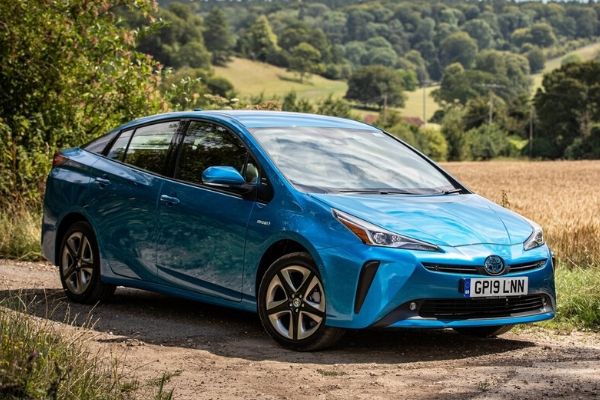 The Prius set Toyota on the road to electrified mobility
 
The smaller Toyota Prius C (Php 1,970,000) packs a 1.5L Atkinson cycle gasoline power plant generating 98 hp anad 111 Nm of torque, accompanied by a 60-hp electric motor. An e-CVT with ECO and EV settings brings power to the front wheels. For the first time in the Philippine market, Toyota brought in the hybrid version of its top-selling Corolla Altis (Php 1,595,000) model, combining a 1.8L 16-valve engine with an electric motor for a total output of 121 hp, mated to a CVT.  
Volvo 
Swedish luxury automobile marque Volvo is also riding on the plug-in hybrid train, with three models on offer. The Volvo S90 T8 (Php 6 million) full-size luxury sedan combines a 2.0L turbocharged and supercharged engine bearing 314 hp and 400 Nm of torque with an electric motor that adds 86 horses and 240 Nm of twist, channeled to all four wheels via an 8-speed automatic. Drivers can select one of four available modes: Pure mode for battery power, Power mode for maximum acceleration, Hybrid mode that alternates between the engine and electric motor or combines them as necessary, and AWD mode for superior traction.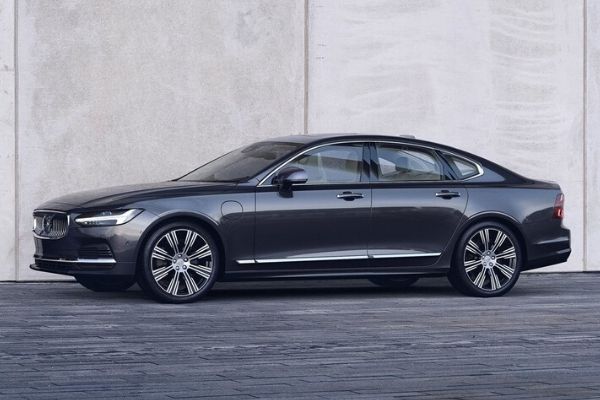 The Volvo S90 also comes in a station wagon variant called the V90
The Volvo XC60 on the compact luxury crossover market (Php 4.3 million) offers mild hybrid technology, with a 2.0L inline-4 gasoline power plant with both turbo and supercharger paired with an electric motor on the rear axle, making a combined 390 hp and 640 Nm of torque. An 8-speed automatic routes the power to all four corners, and Volvo claims an all-electric range of between 47 and 54 kilometers.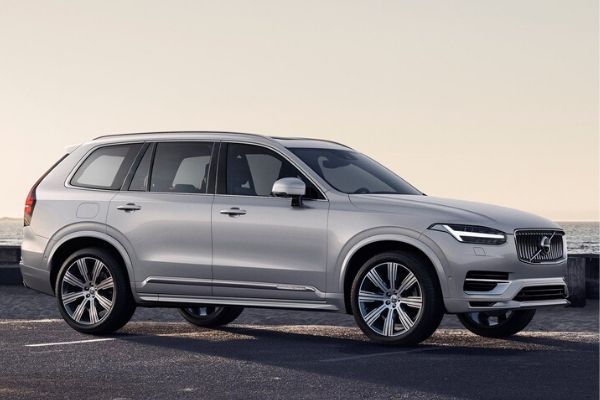 Center-mounted batteries on the Volvo XC90 allow it to maximize cargo and passenger space
Priced at the top of Volvo's hybrid hill, the XC90 T8 (Php 8 million) full-size luxury crossover uses propulsion technology adapted from the V60 plug-in hybrid. A 2.0L twin-turbocharged engine works in concert with an electric motor for a combined output of 402 hp and 640 Nm of torque. Power is fed to all four wheels via an 8-speed automatic gearbox. At 5.6 seconds, the XC90 T8 has the shortest acceleration in the XC90 range, with a top speed of 230 km/h.
Expand your knowledge of personal mobility with Philkotse.com.

Know more about Volvo XC90 2023

The Volvo XC90 is the brand's flagship SUV that offers the complete package- from a premium aesthetic, high quality materials, world-class safety features, innovative infotainment system, and powerful engineering. Its latest generation aesthetic incorporates a cleaner, more elegant styling with luxurious trims inside and out. The SUV is also the first Volvo to ride on the new Scalable Product Architecture platform. Among its slew of safety and tech upgrades are the Volvo Sensus infotainment system and the exclusive City Safety, Run-off Road Protection Package, and Park Assist Pilot features that ensure a safe and convenient drive. There are three variants available locally which are the Volvo XC90 2.0 D4 AT, Volvo XC90 T6, and the Volvo XC90 D5. 2.0L engines power the vehicles that come in two different powertrains, diesel and gasoline.

Joseph Paolo Estabillo
Author
Recent posts