The carmaker brings a second potent weapon in its arsenal.
After months of waiting, Chinese carmaker Geely finally unveils the Azkarra crossover, its second offering to the Philippine market. The Azkarra is now on its second iteration, completely redesigned from the second-generation model launched in 2016.
2020 Geely Azkarra: Can the Chinese marque keep its momentum with a mild hybrid crossover?
As a follow-up to the successful Coolray crossover, the Geely Azkarra boasts high-tech features that give it an edge in the highly competitive crossover segment.
2020 Geely Azkarra: LED headlamps
The Azkarra features a pair of full LED headlamps flanking the Expanding Cosmos grille. These powerful lights have a range of 220 meters for maximum visibility.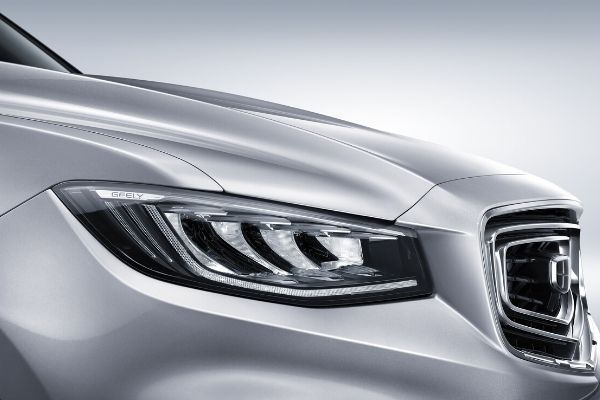 Full LED headlamps flank the Azkarra's Expanding Cosmos grille
Geely Azkarra 2020: Hybrid drive
First is a 48-volt Electric Motor Synergy Drive (EMS) complements the Azkarra's 1.5L 3-cylinder turbocharged engine which it shares with the Coolray. While the power plant delivers 177 hp and 255 Nm of torque by itself, the EMS boosts the output to 190 hp and 300 Nm of pull.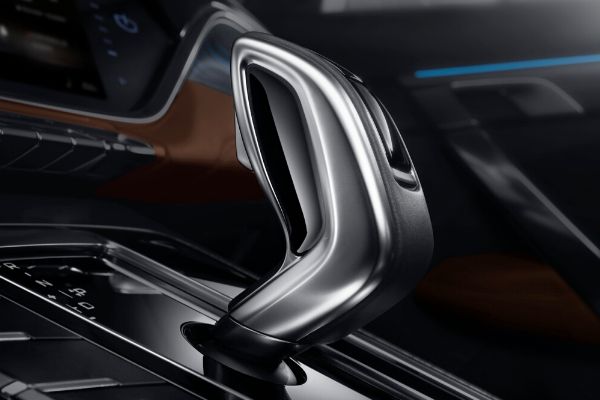 A 7-speed dual-clutch transmission channels power to all four wheels
The onboard battery is charged either by the engine at cruising speeds, or by a kinetic energy recovery system that takes heat generated by the brakes and converts it to electricity for the battery to store.
An engine start-stop system switches off the engine at speeds below 15 kph, and restarts it instantaneously with a press of the accelerator, generating as much as 225 Nm of torque in as low as 1,000 rpm for superior pulling power. The powertrain is complemented by an all-wheel-drive system that provides optimum traction in a range of driving conditions.
>>> Related: Geely Philippines price list
2020 Geely Azkarra: Elegant interior
Marketed as a luxury crossover, the Azkarra boasts of an interior that's elegantly designed and smartly-laid out controls for both driver and passenger. Electronic adjustable power seats in front offer the ideal riding position. Owners can choose between 42 different colors for ambient lighting.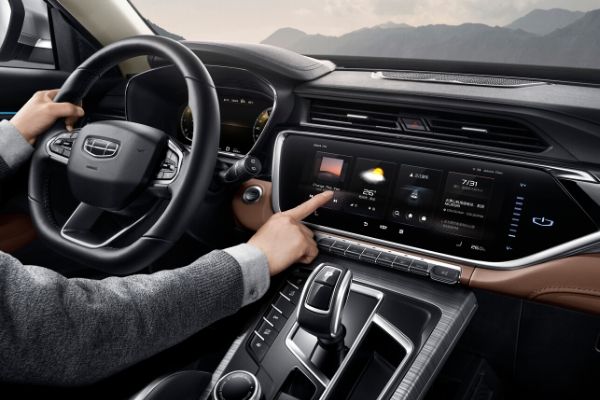 The Azkarra's 12.3-inch touchscreen connects to an 8-speaker system
A smart electric tailgate makes loading cargo easier and more convenient. Nappa leather adorns the seats for five occupants.
A large 12.3-inch touchscreen dominates the dashboard for communications and infotainment capabilities, connected to an 8-speaker setup. Wireless charging is also standard.
Geely Azkarra: CN95 cabin filter
The COVID-19 outbreak has made people more concerned about their health, even within the convenience of their cars. The Azkarra (and all other Geely vehicles) addresses this with a CN95-rated cabin filter, designed to keep out dust, harmful gases, particulate matter, and even droplets larger than 0.74 microns in size, often attached to coronaviruses.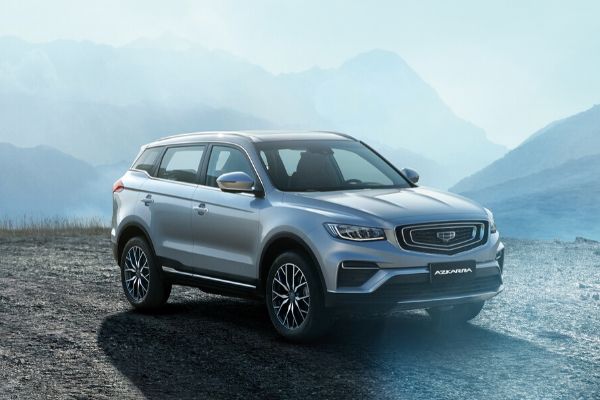 The Azkarra has been redesigned from the first generation
>>> Related: New Geely Azkarra, current Coolray units to get COVID-19-proof air filters
2020 Geely Azkarra: 360-degree surround camera
Enhancing safety, the Azkarra employs an array of four external cameras to improve visibility and safety. The cameras can be locked together to provide a 3D view of the vehicle's exterior, drastically reducing blind spots.
The Geely Azkarra 2020 is available in base Premium trim at Php 1,438,000 and the range-topping Luxury variant at P1,598,000. Geely will hold the Azkarra's public launch on May 30 and is now accepting reservations, with a Php 100,000 discount for early birds until July 31, 2020.
For more latest updates in the automotive industry, follow Philkotse.com!
Know more about Geely Azkarra 2021

The Geely Azkarra is a five-seater compact crossover with a mild hybrid system. This model supports the brand's vision of coming out with a vehicle that promotes cleaner technology. The 2020 version is an overhaul of its first-generation version that was launched in 2016. It comes in two variants which are the Premium and Luxury models. Both of which run on a 1.5-liter 3-cylinder turbocharged gasoline engine. Maximizing its powerful engine, the vehicle comes with a drive mode selector in the form of a dial. The hybrid system is incorporated through a 48V Energy Management System that stores energy from the engine to add more power to the vehicle. It can also be used to place the vehicle on electric-only mode during short drives. The Azkarra is one of Geely's premium vehicles that combines a sophisticated aesthetic with exciting new technology that provides extended safety, entertainment, and convenience.

Joseph Paolo Estabillo
Author