Geely has a global aim when entering the electric vehicle market with its Geely Geometry EV line-up.
Like a domino effect, more electric vehicle and plug-in hybrid electric vehicles are now set to enter the Market. And Geely, a Chinese car brand is also ready to compete with its new Geely Geometry A and G11, that are distinct in many ways.
With the Nissan Leaf already making sales in Europe but tripped by Tesla's Model 3, though sales are still coming in. Backing up the Leaf is the leaf + which is an improvement over the first version.
Building the G11 and planning more in the pipeline, which is sure to help demand for it. The Leaf is managing well with increased demand and supply of car batteries which is critical to its success. It has paid off, and there's demand for more.
>>> Worth to note: Geely to launch Geely Geometry A electric vehicle based on the GE11 car concept
Other car makers are attempting to make a dent into their sales. Enough of Nissan, now with Geely that is attempting to enter the competition at another angle of attack. As aforementioned, the Tesla is one of the top sellers which is great, but there's a backlog to consider.
2019 Geely Geometry A review (Interior Exterior)
Demand for EVs like the Leaf, Leaf +, Tesla Model 3 is left with a huge waiting list that needs to be satisfied. More users of EVs are increasing in the US and EU market, so this a golden opportunity for Geely to get the slack then profit from it!
Philkotse.com will provide some reasons why Geely Geometry EV line ups are potential rivals to Nissan and Tesla and worth your budget.
1.  A cheaper and affordable alternative to the Tesla electric vehicle market
Since Tesla 3 came out with other Tesla models, they are the "it" vehicles. With the demand and high-level of manufacture which makes them expensive EVs, the Geely Geometry G11 should fall in as a substitute for a similar style EV with a great performance as well!
Geely Geometry EV, an cheaper alternative to the Tesla EV
2. Leapfrogging and achieving technological leadership in a partnership with Volvo and Daimler
Partnering with other acclaimed car brands like Volvo and Daimler has proved to be fruitful for companies like Geely. Their agreements allow them to develop technologies and platforms faster that going about on their own.
More electrical vehicles are planned for the geometry series and even Daimler's Smart car series which is in the works. Sharing research with the Shanghai-based firm and developing more for R and D is a big push.
>>> Read more: Future Volvos may take advantage of Lotus suspension tuning
3. Improved range and batteries provide by CATL Lithium-ion batteries
The range is important, it is equipped with a 51.9 kWh battery, or get a longer range with a 61.9 kWh battery. Expect a range of 410 km or 255 miles for the 51.9 kWh, and maxing out at 500 km or 310 miles.
Which is a similar benchmark of the Tesla Model 3 and Model S. Using the NEDC cycle is farther than the US EPA cycle too. The batteries are provided by CATL ternary lithium batteries, charging to 80% fast charging is possible with CATL provided EV batteries.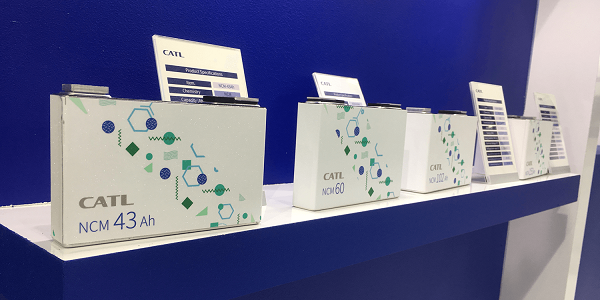 The batteries used for Geely EV are CATL ternary lithium batteries
4.  A Tesla style AutoPilot and modern safety features are installed in it
Not to lag behind more expensive EVs is Geely's version of the AutoPilot for hands-free driving. The Model 3-inspired AP will be at level 2 with driver assistance installed in the Geometry A.
Included in the suite are cameras, millimeter wave radar for an adaptive cruise, assisted lane keeping, assisted lane changing, and other safety features too. All these are under the "L2+" and for all trims. 
There's a whole lot more to expect with the Geely and every modern safety feature, that will be better than the leaf by far!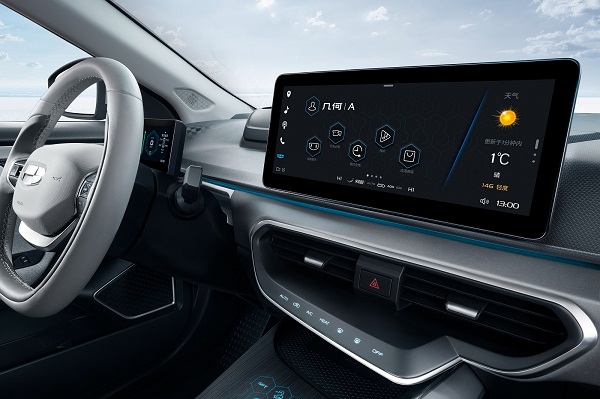 Geometry A "Autopilot" Dashboard
5. A price for different packages for everyone
Three trims that include the A2-entry level, A3- mid spec, and An- top spec option. All the best features will be in the An, but the rest will differ in the A2 and A3 trim options for everyone.
Just take note that the short range is the A2, with the A3 comes with longer ranges. Looking at the trims which would cost from $34,200 for A2, $35,700 for A3, and finally, the An is $37,200.
6. Style and design is spot on as a Tesla fighter!
Looking more like Tesla Model 3 than a Model S with sharp style done by engineers at Geely. Sleek and modern with no more grilles that make a solid wind cutting wedge-shaped with a drag of 0.2375cd.
Still keeping the A, B, and C pillars as part of the modernized EV style, along with the door handles that are standard for older style cars.
Minimalism is the theme of the edges and shapes that make up the visual profile, modern but progressive! Used to give it a unique look is laser-sculpted trim panels, geometric shapes, and zero-profile touch controls. Inside the seats are baby skin safe fabric too!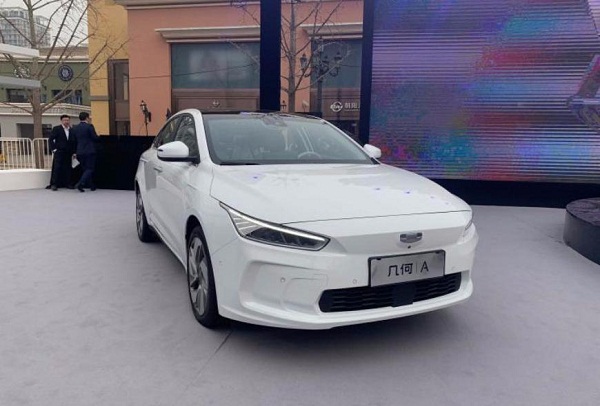 Minimalism is the theme of the edges and shapes for Geometry EV
7. The drives train is capable and has good performance
An all-electric drivetrain is made for the Geometry A with a capable gearbox with 120 kW of power and 250 Nm of torque. Though from 0-60 mph, it can do 8.8 seconds which is on the slow side of any EV car. But it can change before it hits the showrooms and goes for sale.
Though the Leaf has been selling for a while, the Geely Geometry A or G11 has the capacity to fill the void of an affordable and sub-Tesla option. All the R and D with all the co-engineered technologies will prove to be a prime chose when in full production.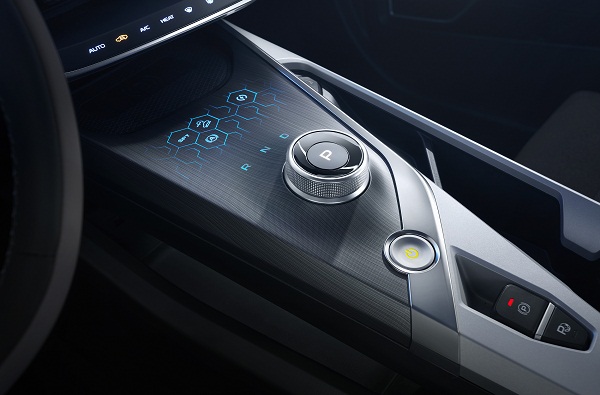 An all-electric drivetrain is made for the Geometry A
>>> Get more tips on Philkotse.com at Car buying & selling tips section.


Norjan Ismail Abbas
Author
Recent posts