Geely or the Zhejiang Geely Holding Group shows the world their soon to release electrically powered vehicle: Geely Geometry A.
The Chinese Manufacturer Zhejiang Geely Holding Group, otherwise more commonly known as Geely, debuted a car concept one month ago known as the GE11.
The said concept car has now graduated to a planned model under their equally new "Geometry" brand as the Geely Geometry A and that indeed harkens to the quickly burgeoning electric vehicle aspirations of the company.
Not content to rest their laurels on the Geometry A, Geely has further announced that their Geometry brand will be comprised of a line-up to ten more electric vehicles by 2025.
The Chinese car brand indeed looks like it will be able to do that as they have invested and even acquired well known and established brands such as Volvo and their in-house performance department Polestar and also Lotus.
The polestar of which has now been turned into an EV developing and researching company. Geely even has a 50% stake in Smart which has been known to also produce electric vehicles.
New Geely Geometry A
As to the Geometry A itself, Geely has given it a minimalist look which echoes that of current EV models like the those from Tesla sedans. Yes the Geely EV indeed looks minimalist and yet it is aesthetically pleasing to the eye as it has both futuristic elements worthy of a car for the future and familiar designs one can find from premium sedans popular today.
Due to this fluid minimalism, the car in question is quite aerodynamic. Despite that aerodynamic shape, Geely aims that the Geometry A focuses more on being a people carrying A to B vehicle which is somewhat a different direction from the torque monsters other major EV manufacturers like Tesla shaped their vehicles to be.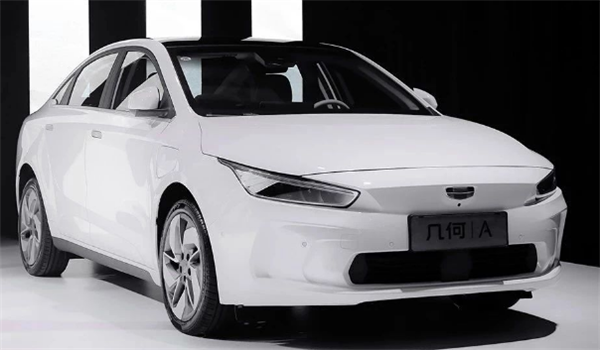 Geely Geometry A indeed looks minimalist​​​​​​​
The Chinese EV however, as Geely stated can make up to 160 horsepower and 250 Nm of torque which is still a significant amount of power coming from its single motor setup.
Inside the Geely Geometry A still has that futuristic, minimalist look which is showcased by its 12-inch screen on the center and a smaller screen directly behind the steering wheel.
Both will serve to function as information centers for the car as well as instrument control panels. The materials used inside the vehicle are also very high-tech and eco-friendly as they can meet European EPA standards.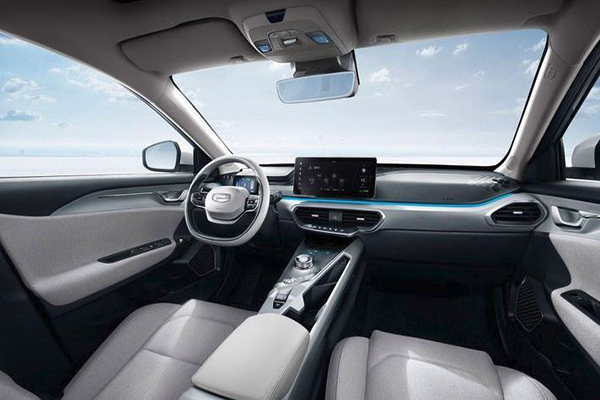 The Geometry A's interior looks comfortable and so futuristic
As for safety features, the Geely Geometry A comes equipped with a host of driver assist technologies and active safety system which are also tied up to with an array of cameras and sensors. Furthermore, the car has blind spot detection, adaptive cruise control, automatic emergency braking, parking assist, and many others.
The Geometry A will come in six variants in total and battery options will range from a 52kWh and 62 kWh packs. These will provide up to 410 and 500 kilometers of range respectively.
When it comes to charging the car will also feature technologies that will enable it to recharge from 30% to 80% in a mere 30 minutes. The car can also recharge your gadgets as it also possesses the Super E Energy station.
The Geely Geometry A charging its batteries
As of this date, Geometry A is looking to be a strong contender in the EV market as it has already garnered up to 27,000 reservations from all over the globe. That is also no surprise as the car is priced below $40,000, a competitive figure especially in comparison to Tesla's Model 3.


Cesar G.B. Miguel
Author
Recent posts